Malaysia Solo Travel: The Ultimate Guide (From A Local)
By Aisha Preece. This post on planning a solo trip to Malaysia contains affiliate links to trusted partners!
Looking to experience Malaysia solo travel for yourself, but need help with the planning?
Then you're in the right place!
Whether it's your first or 100th time going abroad on your own, traveling solo in Malaysia is an incredible experience for many reasons.
Along with friendly locals who can often converse in English, this beautiful country is safe, affordable, and a perfect location as your second tropical home.
In all honesty, Malaysia is a seriously underrated country with plenty of things to explore — whether it's unique flavors, cultural heritage, shopping, or historical attractions.
You'll also fall in love with the budget-friendly and delicious street food. Imagine a plethora of dishes: from fluffy coconut rice to delicious slow-cooked meat packed with flavors, all for the price of $3!
And that is just the beginning of what to look forward to.
In this article, I share some of the best attractions to fit into your Malaysia solo travel itinerary.
As a local, I'm excited to share some of the many special experiences you can have here as well as insider tips that can help make female solo travel in Malaysia safe, fun, and truly unforgettable.
Quick tip: While Malaysia is safe for solo travel, it's still smart to pack travel safety essentials. One top pick is Clever Travel Companion pickpocket-proof garments, which can help keep your valuables safe from pretty theft incidents.
Confidently Enjoy Solo Travel In Malaysia [Free Course]
Before we dive into our solo travel Malaysia guide, here is an invite to grab a seat in Jessie's free Savvy Solo Traveler E-Course.
The 6-day course is designed to help you feel confident about booking your first solo trip and exploring the world alone.
Lessons include:
Common solo travel fears and how to overcome them
How to choose your perfect solo trip
How to tell loved ones you're going to travel solo
Mentally preparing for your solo journey without losing your mind
Essential steps for staying safe on a solo trip
How to travel alone and take amazing solo selfies
Once you've grabbed your seat, read on to dive into our solo travel guide on visiting Malaysia and having a great trip.
Is Malaysia Safe To Travel Alone?
Yes, Malaysia is a very safe country to travel alone. If you are concerned about female solo travel safety, you'll be happy to know that the country has a low violent crime rate.
Additionally, according to the most recent Global Peace Index report from Vision of Humanity, Malaysia has a high state of peace and ranks #18 in the entire list of 163 countries.
This being said, in bigger cities like Kuala Lumpur you should be cautious at night as some thieves on motorbikes may roam around. To really protect yourself, consider investing in a few travel safety essentials like pickpocket-proof garments or a personal safety alarm.
Where Is Malaysia?
If you are unsure where Malaysia is on the map, the easiest way to find it is to look for Thailand and Singapore, and then identify the land in between them.
The real answer is: Malaysia is located in the South East part of Asia, consisting of two regions.
One region is called West Malaysia and it is located on the Malay Peninsula, below Thailand. A few popular tourist destinations in West Malaysia include Kuala Lumpur, Penang Island, and the Cameron Highlands.
The other, separated by the South China Sea, occupies a part of the Borneo island bordering Brunei and Indonesia and is known as East Malaysia. It's sometimes referred to as "the Borneo States" or "Malaysian Borneo" and includes the State of Sabah, the State of Sarawak, and the Federal Territory of Labuan.
Getting To Malaysia
There are a few transportation options for a solo traveler in Malaysia:
Flying to Malaysia:
Traveling by plane is the fastest and most popular way to reach Malaysia.
There are six international airports in total, with two international airports within Kuala Lumpur:
Kuala Lumpur International Airport (KLIA1) and KLIA2
KLIA1 is the main international airport for travelers
Arriving to Malaysia by train:
There are two locations to enter Malaysia by train, either from Bangkok or Singapore. Both stop at Kuala Lumpur Sentral (KL Sentral), the nation's largest transit hub.
To travel from Bangkok to Kuala Lumpur (22 hours):
There are two trains you will need to take.
The first train is a sleeper train that will take 17 hours from Bangkok to Padang Besar.
The second train will take 5 hours from Padang Besar to Kuala Lumpur.
It is a pretty comfortable ride as you pass the lush greenery.
To travel from Singapore to Kuala Lumpur (7 hours):
There are three trains you will need to take to reach Kuala Lumpur.
You will first take a train from the Singapore Woodlands Train Checkpoint to head to Johor Bahru Sentral (JB Sentral) for a 5-min train ride.
Next, you will take the train from JB Sentral to Gemas in Negeri Sembilan for a 4-hour ride.
Finally, purchase a train ticket from Gemas station to KL Sentral for another 3-hour journey.
Arriving to Malaysia by bus:
This is the cheapest option if you are planning to do Malaysia solo female travel on a budget!
I recommend taking the bus from Singapore to Kuala Lumpur as the duration is much shorter (6 hours), with over 100 bus routes from Singapore during peak days such as Friday and Saturday.
Getting Around Malaysia As A Solo Traveler
You can get around in Malaysia either via train, bus, and plane — or by e-hailing a car from the Grab app.
Getting around Malaysia by train
The Klang Valley area (Kuala Lumpur, Selangor, and Putrajaya) has the most integrated railway system, with MRTs, LRTs, and monorails to get around the city.
In addition, Malaysia has two main railway lines that stretch from north to south (Padang Besar, Perlis to Singapore) and east to west (Gemas, Negeri Sembilan to Tumpat, Kelantan).
The bus is the cheapest way to get around Malaysia
Taking the bus is your cheapest transport option, although the frequent traffic congestion within populated cities may cause delays and disrupt your travel plans.
It is much wiser to take the bus for long-distance travel out of state.
There used to be a Rapid Penang Tourist Passport that allowed unlimited traveling for one week at an affordable price of RM 20 ($4), but it was sadly terminated.
Flying around Malaysia
Currently, there are four Malaysia flight operators with domestic flights, including:
AirAsia
Malaysia Airlines
Firefly
MYAirline
AirAsia has the cheapest flights if you are flying to Pulau Pinang and to major cities in East Malaysia.
Traveling around Malaysia by car
The easiest way to navigate around Malaysia is by car.
I don't recommend driving yourself as local drivers can be ruthless on the road — especially in Penang!
It is better to hail a ride from the Grab app for your safety and sanity.
Malaysia Solo Travel Map
To help give you a lay of the land for exploring this wonderful country, here is a map:
It has some of the main points of interest mentioned in this Malaysia solo female travel guide pre-plotted to make it easy for you to transfer to your phone and start exploring.
Best Solo Travel Destinations In Malaysia
Now let's discuss where to actually go during solo travel in Malaysia. While there are many options for great destinations, a few of my top picks include:
Kuala Lumpur
You can't visit Malaysia without visiting Kuala Lumpur, aka KL City!
This bustling capital city offers solo travelers plenty of unique food, local culture, tourist attractions appealing to locals and foreigners alike, and a vibrant nightlife like no other. There are also many different tours and experiences in KL that will easily become the highlight of your Malaysia itinerary.
Kuala Lumpur is the most developed city in the country and has an efficient public transportation system for easily getting around. As such, it is one of the best places to travel alone in Malaysia.
It is no surprise that Kuala Lumpur was just awarded Lonely Planet's Best In Travel. With that, here are some fun things to do for solo travel in Kuala Lumpur:
The Petronas Twin Towers are the tallest twin towers in the world and are iconic landmarks that stand out in the KL skyline. Certain levels — including its double-decker Skybridge — within its 88 floors are open to the public with an entrance fee.
That being said, Petronas Twin Towers isn't the only iconic tower in KL you can check out.
The Kuala Lumpur Tower (KL Tower) is only 1.4 miles away from the twin towers and also has an observatory deck where you can get a 360-degree glimpse of city. It looks particularly majestic at sunset.
If the height does not make you dizzy, try dining in its revolving restaurant— located 925 feet above ground level. This experience includes spectacular views, live entertainment, and a delicious Malaysian food buffet.
And if you would like to dive into numerous local delicacies in one location, then Jalan Alor — one of the most famous food streets in Kuala Lumpur — is the place to be. Give the fried durian a try! You can also choose to book a guided street food tour to have a local show you the best things to sample.
Pro tip:
If you want to explore most of the city quickly, hop off at every train stop from Bank Rakyat Bangsar to KLCC on the Kelana Jaya LRT line. You may stumble upon some fancy speakeasy bars or local delicacies for less than $2!
Kuala Lumpur Hotels: Click here for a full list of hotels in Kuala Lumpur. Kuala Lumpur Tours: Click here for a full list of fun tours in Kuala Lumpur.
Selangor
Step out of Kuala Lumpur and you will arrive in Selangor. That's because Selangor is the surrounding state outside of the capital city.
Selangor is the country's most developed state, with a solid infrastructure and a decent public transportation system. Because of this, you can solo travel in Selangor with ease.
In terms of tourist attractions, the beaches in Selangor are a highlight as are the many local nature experiences. These stretches of sand are perfect for a fun beach trip alone.
For example, Kuala Selangor is known for its firefly sightings, as it's home to one of the biggest firefly colonies in the world. Seeing the fireflies lighting up the sky after dark feels magical, and the best way to view them is on a guided boat ride as the fireflies dance in the sky and through the mangroves.
Another highlight of traveling or backpacking Malaysia is experiencing the "Sky Mirror" at Kuala Selangor Beach. The Sky Mirror appears at low tide when a sand bar — which is touted as Malaysia's own "Salar de Uyuni" — appears, and you get a reflective mirror effect on the ground.
If you're looking to take some interesting travel photos, you won't want to miss it.
Do note that the Sky Mirror does not occur every day, as weather conditions need to be just right where the tide is low enough to reflect the sky. It is best to visit either on the day of the full moon or the new moon.
Another sight worth adding to your Malaysia itinerary is Batu Caves just minutes away from Kuala Lumpur. Batu Caves is a limestone mogote that hosts several Hindu temples and the famous Lord Murugan golden statue.
There are also rock climbing activities around this large hill that you can participate in, with routes suitable for beginners and advanced climbers.
If you do not have gear with you, it's recommended to visit Gua Damai Xtreme Park, which offers gear rentals and showcases 100 routes to try out in the Batu Caves area.
Selangor Hotels: Click here for a full list of hotels in Selangor. Selangor Tours: Click here for a full list of fun tours in Selangor.
Genting Highlands
Many tourists believe that Malaysia is all about hot summer weather; but, in Genting Highlands, you can get sweater weather as cold as 12 °C (54 °F)!
Sitting on the peak of Gunung Ulu Kali at 1,800 meters (5,906 feet), this hill resort in Pahang is one of the best solo travel destinations in Malaysia. It features exciting indoor and outdoor theme parks and retail shopping malls — and is home to the country's only two casinos.
There are bus tickets to Genting Highlands, however, I recommend going by car as the roads are winding and steep.
If you would like a quicker way up the hill, you can ride the Awana SkyWay Gondola Cable Car up to Genting Resort. These cable cars are efficient, fun, and allow you to see near Kuala Lumpur from a panoramic angle.
Genting Highlands Hotels: Click here for a full list of hotels in Genting Highlands. Genting Highlands Tours: Click here for a full list of fun tours in Genting Highlands.
Cameron Highlands
Further up north from Genting Highlands is Cameron Highlands, the land of tea plantations. In fact, it is where Malaysia's most popular tea brand, BOH Tea, originated from.
The weather is quite chilly up here as temperatures can drop as low as 12 °C (54 °F) — which is one of the reasons why it is a popular place for Malaysia solo travel.
There are buses to Cameron Highlands; however, similar to Genting Highlands, these narrow roads are winding and steep, especially in poorer weather conditions. Because of this, it's wise to opt for a private transfer instead.
Where most locals will flock to Genting Highlands for entertainment, those who prefer a quiet and serene atmosphere will head to Cameron Highlands.
You can visit bee and strawberry farms here as well as hike beautiful trails while enjoying a cool breeze. During your hikes, try to spot the world's largest (and smelliest) flower, the Rafflesia.
Cameron Highlands Hotels: Click here for a full list of hotels in Cameron Highlands. Cameron Highlands Tours: Click here for a full list of fun tours in Cameron Highlands.
Penang Island
Solo travel in Penang should definitely be on your itinerary. Luckily, this island state is only a 5-hour drive from Kuala Lumpur.
Many tourists choose to fly as the plane tickets are quite affordable — typically between $30-$80 for a return trip. Plus, flying saves time as it's a quick 60-minute flight each way.
It's important to understand that Penang is split into two locations: one is located on Peninsular Malaysia (or the Malaysian Peninsula) while the other is known as Penang Island and is where George Town is located.
George Town is also one of two colonial cities (along with Melaka) on the Straits of Malacca in Malaysia classified as a UNESCO World Heritage City. This is thanks to a still-visible multi-cultural heritage dating back to when these cities functioned as trading ports linking East and West.
George Town has also grown in popularity as a photo spot with unique street art and murals showcased in the hidden alleys.
Penang Island is one of the safest destinations in Malaysia, with extremely low crime rates in comparison to Kuala Lumpur. The best way to get around the island is either by foot, bicycle, or via e-hailing rides. You can find many bike rental locations in George Town to rent from about RM 20 ($4) a day.
The Ethnic Chinese makes up the majority of the population in Penang. As such, English and Hokkien are the two most widely spoken languages here, so it is easy to converse with locals or ask for directions if you're lost.
While you visit Penang, be sure to check out the largest Chinese temple in Malaysia, Kek Lok Si Temple. Located on a hill, this temple went through a major fire recently but continues to maintain a majestic outlook with its beautiful pagoda overlooking the city.
To enter the pagoda, you will need to pay a small fee of RM 2 ($0.45). You can take their mini cable car that goes to the highest parts of the temple for RM 16 ($3).
Another unforgettable experience:
Reconnect with nature through the multiple forest trails of Penang National Park. Featuring 2,997 acres (1,213 hectares), there are a number of intermediate hiking trails that you can take to visit the beautiful Monkey Beach — which yes, has monkeys!
To enter Penang National Park, you'll need to pay a conservation fee of RM 50 ($11) for foreigners and RM 10 ($2) for locals. You can also take a boat ride back to the entrance for RM 100 ($22) to get a glimpse of the different Penang bays.
Penang Island Hotels: Click here for a full list of hotels in Penang.
Penang Island Tours: Click here for a full list of fun tours in Penang.
Kinabalu Park
If West Malaysia has cultural cities as UNESCO World Heritage Sites, East Malaysia has national parks.
Kinabalu Park near Kota Kinabalu is Malaysia's first World Heritage Site and is where Mount Kinabalu, the highest mountain in Malaysia, resides.
The only way to get to Kota Kinabalu from Kuala Lumpur is by flight. From Kota Kinabalu, you can take either a taxi, bus, or rental car to enter Kinabalu Park.
Mount Kinabalu is on many locals' bucket lists as hiking to the top of the mountain is a huge achievement. I know friends who trained daily to be able to do the arduous hike to the peak, which takes two days and one night.
Even if you are not planning to hike, you can still visit Kinabalu Park and take a trail walk around the Botanical Gardens for a relaxing Malaysia solo travel experience.
There are other places to visit, too, such as the Upside Down House and Desa Dairy Farm at Kundasang Valley. Here you can bottle-feed baby calves and taste fresh milk from the farm.
To wrap up your stay here, take a soothing warm soak at Poring Hot Springs. These sulfur baths will help you sleep well on your flight back!
The entrance fee to Kinabalu Park, including their local guide, is RM 23 ($5). There is also a conservation and entrance fee if you are visiting certain attractions, such as the Canopy Bridge and Butterfly Farm within Kinabalu Park.
Kinabalu Park Hotels: Click here for a full list of hotels in Kinabalu Park. Kinabalu Park Tours: Click here for a full list of fun tours in Kinabalu Park.
Mulu National Park
Become one with nature at Mulu National Park, a highlight of any Malaysia itinerary. Located in Sarawak, you can experience tranquility within the Borneo rainforest and the largest cave passages in the world. This protected forest reserve is also a UNESCO World Heritage Site.
The only way to enter Mulu National Park is by plane on a 64-seater aircraft, with direct flights from Miri, Kuching, and Kota Kinabalu. Don't worry, it's completely safe — although it may feel like a mini roller-coaster in the air due to the area's unpredictable weather!
Be prepared to have intermittent access to your emails as there is limited connectivity here.
You will also be jungle trekking constantly so make sure to bring your best walking shoes and proper hiking attire.
You can visit show caves — such as the Deer Cave, the world's largest cave passage, via a 1.8-mile plank walk. Additionally, it's interesting to explore Clearwater Cave, the 8th longest cave in the world, via a 200-step climb, and Wind Cave via a river boat.
Trekking the caves is intriguing as you must trust your senses while navigating with a head lamp. Some parts of the caves may require you to swim to the next section, too; but even if you are not a swimmer, guides will be there to assist you to shore.
Deer Cave also has a Bat Observatory section. It's one of the top places to visit at sunset, when you can witness an exodus of millions of bats leaving the cave to hunt for their next meal.
If you have time to spare, hike up a steep 1.5-mile trail to the iconic peaks of Gunung Api (Mount Api) for a jaw-dropping view of the Pinnacles, a striking karst formation.
Note that to visit Mulu National Park you will need to purchase a 5-day pass for RM 30 ($7) even if you stay for a shorter duration.
Mulu National Park Hotels: Click here for a full list of hotels in Mulu National Park. Mulu National Park Tours: Click here for a full list of fun tours in Mulu National Park.
Bako National Park
If you enjoy hiking and want to explore more of the Borneo rainforest's fauna and flora, then Bako National Park is worth the visit. It is only accessible via boat.
Situated 23 miles (37 kilometers) from Kuching, Bako National Park is possibly the best place to travel alone in Malaysia if you love wildlife. In fact, the park is home to a variety of wildlife including proboscis monkeys, long-tailed macaques, bearded pigs, and silver-leaf monkeys.
You can spot the proboscis monkey by its large nose and reddish-brown fur near the park's headquarters and around Telok Paku (Paku Bay), Telok Delima (Delima Bay), and Telok Assam (Assam Bay). These spots are accessible by foot through their many jungle trails.
The Lintang Loop Trail is for hikers who do not mind a 3.26-mile path that typically takes about 4 hours. You will also pass the famous Sea Stacks rock formation — which resembles a hooded cobra coming up from the water — when you are returning by boat or on a tour of the national park.
If you are staying in Kuching City, you can also take a private tour with a hotel pick-up to Bako National Park where you can go on an 8-hour long tour that includes cruising along the South China Sea.
The park entrance fee is RM 20 ($4).
Bako National Park Hotels: Click here for a full list of hotels in Bako National Park. Bako National Park Tours: Click here for a full list of fun tours in Bako National Park.
Tips For A Fun & Safe Solo Trip To Malaysia
Solo traveling in Malaysia can be a fun and safe experience for female travelers; however, it is good to remember a few important tips when visiting any foreign country:
Be cautious of pickpockets. While pickpocketing and bag-snatching are not as common as they were back in the day, it is still smart to keep your valuables locked in your hotel safe.
If you are carrying a bag, always have these items in front of you and away from the road to minimize such occurrences. You might also ditch the bag and opt for pickpocket-proof garments instead so that thieves don't even know you're carrying cash.
Avoid carrying large amounts of cash. Typically locals carry a maximum of RM 200 ($44). Most vendors are going cashless and accept payments via credit card and e-wallet.
Stay safe when exploring Malaysia at night. It is perfectly okay to walk around at night in Malaysia; however, be sure to use your judgment — especially on less-crowded and dimmer streets during late nights.
Travel safely using e-hailing ride apps such as Grab or public transportation to get around town.
What Does A Solo Trip In Malaysia Cost?
Here is the daily cost if you are taking a Malaysia solo trip for two weeks:
Expenses
Daily cost (in USD)
Budget
Mid-range
Luxury
Accommodation
Hostel: RM 80 ($18)
AirBnB/Hotels: RM 100 – RM 400 ($22 – $91)
Luxury Hotels: RM 400 – RM 1,000 ($91 – $227)
Food
Hawker stalls: RM 30 ($6)
Neighborhood restaurant/ fast food meal: RM 60 ($13)
Top restaurants: RM 500 ($113)
Transport
Public transportation: RM 15 ($3)
Mixture of taxis and public transportation: RM 50 ($11)
E-hailing rides: RM 100 ($22)
Miscellaneous (flights, activities,etc)
within Klang Valley: RM 50 ($11)
Paid activities and some guided Malaysia tours: RM 100 ($22)
Guided Malaysia tours + flights: RM 1,000 ($227)
TOTAL
RM 175 ($38)
RM 310 – RM 820 ($68 – $137)
RM 2,000 – RM 2,600 ($453 – $589)
Entrance fees for most tourist attractions are free. Attractions that require guided tours can cost up to $100 USD.
Do You Need Travel Insurance For Malaysia?
When traveling to Malaysia — or anywhere else in the world — it's wise to get insurance to help ensure a great trip.
One of the best travel medical insurance for travelers is SafetyWing as they've got a large network and offer both short-term and long-term coverage — including coverage if you're traveling for months as well as limited coverage in your home country.
Additionally, SafetyWing is budget-friendly and offers $250,000 worth of coverage with just one low overall deductible of $250.
Click here to price out travel insurance for your trip in just a few clicks.
Final Thoughts On Malaysia Solo Travel
With that, I hope you found this comprehensive solo female travel Malaysia guide helpful. The country is one of the best places for traveling solo, with plenty of sights and sounds to explore without breaking the bank.
You will quickly realize that one trip isn't enough to cover it all. With every visit, there will be something new to see, try, and eat.
Plus, if you've ever wondered, "Is Malaysia safe for solo female travelers?" you will realize it is once you experience this gorgeous country for yourself.
What tips would you add to this Malaysia solo travel guide?
About The Author
Aisha Preece is the founder and owner of Women Wandering Beyond. Learning how to adventure and explore the world transformed her life and helped her become a happier person. She wants to help you do the same. Her female adventure travel site is dedicated to helping women travel more, step outside their comfort zone and experience wonders of the world beyond their wildest dreams! You can follow her adventures on Instagram and Pinterest, too.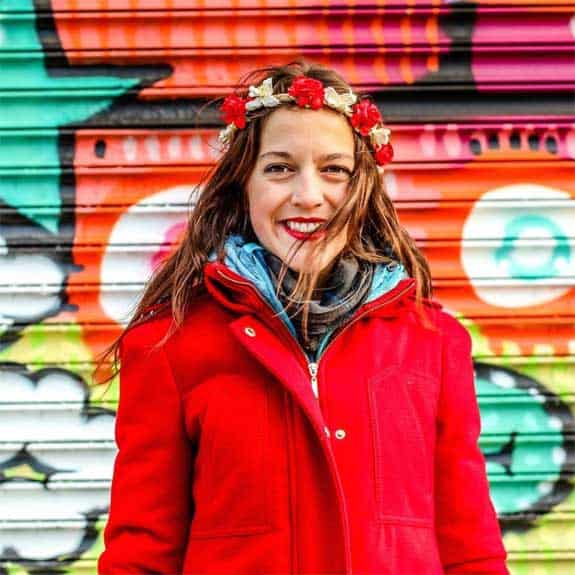 Hi, I'm Jessie on a journey!
I'm a conscious solo traveler on a mission to take you beyond the guidebook to inspire you to live your best life through travel. Come join me!
Want to live your best life through travel?
Subscribe for FREE access to my library of fun blogging worksheets and learn how to get paid to travel more!