50+ Fun Things To Do In London Alone
By Amber Primdahl & Jessie Festa. This guide on how to enjoy a solo trip to London contains affiliate links to trusted partners!
Looking for fun things to do in London alone?
Then you're in the right place, as that is exactly what we'll be covering in this travel guide!
Some people worry about potentially feeling lonely or bored while traveling solo; however, that's not going to be possible on a trip to London, England.
There is so much to do for the solo traveler in London, and there truly is something for everyone, whether you're looking to explore art, culture, history, nature, food, views, or opportunities to get off the main tourist trail.
To help with the planning, this list of 50+ fun things to do in London solo shares must-do experiences for a truly unforgettable trip — even if you're exploring on your own.
Quick tip: While London is safe for solo travel, it's still smart to pack travel safety essentials. One top pick is the She's Birdie Personal Safety Alarm, which is TSA-approved and can help scare away potential attackers. Other recommendations include Clever Travel Companion Pickpocket-Proof Garments and Speakeasy Travel Supply Hidden Pocket Scarves.
Enjoy Solo Travel In London With Confidence [Free Course]
Now, before we dive into our guide to fun things to do on your own in London, we invite you to grab a seat in Jessie's free Savvy Solo Traveler E-Course.
The six-day ecourse is designed to help you feel confident about booking your first solo trip and exploring the world alone.
Lessons include:
Common solo travel fears and how to overcome them
How to choose your perfect solo trip
How to tell loved ones you're hitting the road solo
Mentally preparing for your solo journey without losing your mind
Essential steps for staying safe on a solo trip
How to travel solo and take amazing selfies
Once you've grabbed your seat, read on for our solo London travel guide.
Why London Is Perfect For Solo Travel
There are many reasons why London is a great destination for those traveling on their own.
First of all, there are loads of unforgettable things to do solo in London, meaning you'll never get bored and will have fun traveling alone.
Plus, as it's one of the most popular destinations in the world, it makes it easier to meet other travelers if you'd like to find a friend to explore with. Some tips for meeting other travelers include:
take a walking tour (like these)
attend local meetups (CouchSurfing and Meetup.com are helpful resources)
book an interactive class (like this tea tasting masterclass)
opt for a shared Airbnb or hostel (many of which have private rooms)
London is also incredibly easy to get around. No need to rent a car or take expensive taxis, as the city's budget-friendly public transportation system can get you anywhere you need to go.
And while you should always use common sense and stay aware of your surroundings, London is considered a very safe city.
Tips For Traveling Alone in London
As previously stated, London is overall a safe place to travel alone. That being said, here are a few extra tips to help you avoid any potential safety issues and have a great experience.
-Keep an eye on your belongings at all times. For example, when you're sitting down to eat, don't leave your phone casually on the table.
-Be aware of pickpocketing in busy places. If you're watching street performers or are on a crowded train, be sure that you're still paying attention to your stuff and try to keep your bag in front of you. You don't have to be paranoid, but be alert and know a few ways to avoid pickpockets.
-As with any place, don't wander around alone in secluded areas — especially at night. Trust your gut if an area feels iffy. It's better to be safe than sorry.
-Don't carry all of your money on you in case you get pickpocketed while you're out. Keep extra cards and cash in more than one place.
-Have photocopies of your important documents like passport and driver's license. In case your things go missing or get stolen, you want to have some proof of who you are. It could also be a good idea to email copies of these documents to yourself or upload them onto a cloud storage system to access in case of an emergency.
-Taking transit is the best way to get around the city, so skip the taxis and Ubers and save your money. The transit system may look overwhelming, but it's actually pretty easy to navigate. Learn how to use the London tube before your trip here.
-London is known for having rainy weather, so pack a travel-sized umbrella that can easily fit in a purse or large pocket. This way, you'll never be caught in the rain unprepared.
-If possible, visit the more popular tourist destinations earlier in the day. Some of these places can get pretty crowded as the day goes on, so if you want a more relaxed atmosphere or to take photos without people getting in your shot then going earlier is a wise choice.
50+ Fun Things To Do In London Alone
The following experiences are perfect for those enjoying some solo female travel in London or who just want to spend time exploring on their own. After reading this list, you'll understand why London is one of the best places to travel alone in Europe.
Remember, too, that one of the biggest advantages of traveling alone is having ultimate freedom over your schedule, so feel free to adapt the below suggestions to suit your itinerary.
London Attractions For Solo Travelers
These solo-friendly sites shouldn't be missed when visiting London.
The London Eye
The London Eye is Europe's tallest cantilevered observation wheel and is one of the most recognizable modern landmarks in London.
Riding it is a must-have experience on a trip to England, especially as it offers beautiful bird's-eye views over the city and River Thames.
Tours and tickets can be purchased here.
Sky Garden
Sky Garden is a great place to enjoy beautiful views overlooking Central London. As the name says, this location is actually a garden in the sky. Take a walk among the greenery and look out at a vista from above the city.
Tower of London
If you're a history buff, then you'll want to check out the Tower of London, a castle and World Heritage Site.
Here you can walk the same steps as important historic figures such as Anne Boleyn, the Queen of England from 1533 to 1536.
Plus, you can get up close to the famous Royal Crown Jewels — which features a collection of 23,578 gemstones — as well as the ravens that protect the castle.
For a unique excursion, this Tower of London tour also includes a cruise of the River Thames and the chance to watch the Changing of the Guard at Buckingham Palace.
St. Paul's Cathedral
St. Paul's Cathedral is one of the most architecturally stunning buildings in London. You can buy tickets here to take a tour of this beautiful church during the week from Monday through Saturday.
Pro tip:
At the highest point of the dome is the Golden Gallery, where you can take in sweeping views of London — including the River Thames, Tate Modern, and Shakespeare's Globe Theatre — from 280 feet.
Emirates Air Line Ride
Take the Emirates Air Line cable car for a great view over the east side of London. Catch a view of The Shard, Canary Wharf, and the 02 Stadium from above.
You can choose to go during the day for a sweeping view across the city, or take a nighttime journey to see London all lit up.
Kings Cross Station
This is definitely a must-see, especially for the Harry Potter fans visiting London. Go to the wall labeled 9 ¾ for your chance to get a photo of yourself trying to run to the Hogwarts Express train.
When you're finished, you can grab your photo and some other fun souvenirs just around the corner.
Big Ben & Parliament
The famous clock tower called Big Ben as well as the Parliament Building are two very important London icons. This means you should definitely add them to your solo itinerary.
While here, don't just take in the beauty of the landmarks, but also explore the surrounding streets and neighborhoods full of shops, restaurants, and cafes.
Just note this area is touristy, so try to come earlier in the day to avoid the crowds.
Westminster Abbey
Westminster Abbey — a royal church and World Heritage Site — is around the corner from Big Ben and Parliament.
You can sit in the area and take in a view of this beautiful church, or you can take a tour. Just note they don't allow photos inside.
Abbey Road
Are you a Beatles fan? Then head to Abbey Road, where the very famous photo was taken of the band crossing the street.
If you want a picture of yourself here but you're traveling solo, see if you can find someone nearby to take a photo of you as you cross. Very likely, someone else will want the same photo so you can trade places.
Just be sure to be on the lookout for cars and try not to get in anyone's way!
Palace Theatre
When thinking of fun things to do alone in London, seeing a show should be pretty far up on that list.
London has a great selection of performances that you can watch. Of course, if you're a Harry Potter fan you must head to the Palace Theatre to see Harry Potter and the Cursed Child. Very likely, this will be a highlight of your trip.
If you're traveling solo, you may prefer trying to catch an afternoon viewing of a show, which can actually save you a bit of money, too.
National Theatre
Located in the South Bank district of London, the National Theatre is another great place to see a world class performance.
They serve food and drinks in the theater, too, though if you want a nice sit-down meal there are many restaurants within walking distance.
Pro tip: If you want to save money, you can snag £10 Friday Rush tickets from 1pm. Details here.
Buckingham Palace
Whether you have 5 days in England or are just spending a day in London, this attraction should be at the top of your list!
You can also book a tour here to gain a deeper understanding of England's royal heritage.
Buckingham Palace is the most recognizable home and place of business of the British Royal Family. Try to get here earlier in the day to beat the crowds.
Barbican Conservatory
If you like the greenery of Sky Garden, then you're bound to love Barbican Conservatory, one of the largest greenhouses in London.
Exploring London on a budget? You'll be happy to know it's free to enter, though note you do still need to get tickets ahead of time as space is limited.
Piccadilly Circus
Piccadilly Circus is basically London's version of Times Square in New York City. You can do a bit of shopping while you're here, or just walk around and take in the buzzing atmosphere.
Trafalgar Square
Have coffee or lunch in Trafalgar Square and do some people watching — which is especially enjoyable on a sunny day in London. You'll also find restaurants, cafes, museums, markets, and other attractions if you're looking for something to do.
Strange fact:
While here, take a close look at the lion statues surrounding Nelson's Column. They were designed by painter Sir Edwin Landseer, who used an actual dead lion as his model. The paws were done last, and it's often said that they look odd compared to the rest of the body, as the animal had begun to decompose. Yikes!
Stroll London's Quaint Mews
In case you've never heard this term, "mews" are tucked away cobblestone streets in London that often showcase buildings laced with ivy or wisteria. Interestingly, these buildings used to be stables but have been converted into townhomes.
Wandering these whimsical mews is a great way to take in some London charm while enjoying a scenic walk on your own. A few mews to add to your solo travel itinerary include:
Holland Park Mews
Located in Holland Park, you can take a walk in the neighborhood and enjoy the cobblestone street and quaint buildings. Enter from the west entrance to pass under a historic arch dating back to 1862 that is on the National Heritage List for England.
Warren Mews
Warren Mews is a very popular spot with people looking to take photos of a quaint and cozy spot in London. You can find Warren Mews located in the Camden area of London.
Kynance Mews
Located in South Kensington, Kynance Mews is another sweet neighborhood to check out if you enjoy exploring these converted neighborhoods.
Explore London Markets
Exploring local markets is a big part of local life in London. They're also great for solo travelers and groups alike. So if you're wondering where to go alone in London, don't miss:
Portobello Road Market
Wander the popular Portobello Road Market and peruse stall upon stall of fresh food, clothing, antiques, knickknacks, and more.
Borough Market
Borough Market is a great place to get something to eat as a solo traveler. They have a wide array of food choices, and if you're someone who is nervous about sitting alone at a restaurant, you don't have to worry about that here!
Columbia Road Flower Market
If you love plants, then you really need to take a trip over to the Columbia Road Flower Market. Open on Sundays, the market stalls overflow with roses, calla lilies, amaryllis, chrysanthemums, and other colorful flowers and plants.
Learn At The Many London Museums
Perusing interesting exhibits is a great way to spend a day in London on your own. The following London museums are some of the best.
Victoria & Albert Museum
For solo travelers craving a dose of creativity, this museum showcases over 1 million vintage design and art pieces.
The British Museum
Housed in a beautiful Greek Revival building, the British Museum features 2 million years of human history and culture from around the world through interesting exhibits, events, tours, and talks.
Choose to take a guided tour through the museum for a fee or explore at your own pace for free to save money on solo travel.
The Natural History Museum
Discovering the Natural History Museum is one of the best things to do in London alone for free!
Learn about our planet and its fascinating creatures at the Natural History Museum. And it's not just current living things either. In fact, their dinosaur exhibit is a highlight of a visit!
Get Inspired At London Art Galleries
Get in touch with your creative side with a solo trip to a local London gallery, like:
The National Gallery
Looking for free things to do in London? The National Gallery is a free art museum in Trafalgar Square that showcases over 2,300 works.
Much of the artwork is world-renowned, too, like The Virgin of the Rocks by Leonardo Da Vinci and Mars and Venus by Botticelli.
Tate Modern
The Tate Modern is another must-see gallery if you love art and are looking for fun things to do in London by yourself. As the name suggests, you'll find more modern art here — versus the historical paintings that you would find at many other art galleries.
It's free to visit the Tate Modern, however, be sure to grab a ticket and reserve a time beforehand.
Catch A Movie At A London Cinema
While it can sometimes feel awkward to go to a bar or club on your own, cinemas offer the perfect option for some solo nightlife in London. So, when you're looking for things to do alone in London at night, check out:
Prince Charles Cinema
If you're wanting to catch a film while you're in Central London, the Prince Charles Cinema is a popular option. It shows a mix of current Hollywood films as well as older films, so you'll easily be able to find something entertaining.
Picturehouse Central
Relax with a solo movie viewing experience at Picturehouse Central, which is known for its comfortable seating as well as its dining options. They've even got an outdoor terrace and bar with beautiful views over London.
This is a fun twist on the usual movie theatre outing!
The Electric Cinema
This small 600-seat theater takes you back in time. With their Portobello location opening in 1911, this cinema is one of the oldest in Britain! That being said, you can still see the latest flicks.
Everyman Cinema
Everyman Cinema is also worth checking out if you want to see a movie alone in London. This cinema is comfortable and enjoyable, however, their screens are a bit on the smaller side in comparison to other theaters around the city.
Enjoy Nature At London Parks
Wandering through nature is the perfect way to get back in touch with yourself. Luckily, London is home to truly unforgettable parks that double as some of the top places to go alone in London, like:
St. James Park
Listed on the Register of Historic Parks and Gardens, St. James Park is a large 57-acre park with much to explore — from a small lake with two islands to a resident colony of pelicans.
Visiting this lovely park is one of the best things to do in London on your own, especially for those who love immersing themselves in nature! You can spend some time exploring its different areas.
As the park is located near Buckingham Palace, you'll also be able to catch a glimpse of the royal residence from certain areas of the park, like the Blue Bridge.
Hyde Park
Hyde Park is one of the most popular parks in London, and it's the largest at 350 acres. Escape the hustle and bustle of the city with a boat ride, a walk through the trees, or a wander through the adjacent Kensington Palace and Gardens.
Its size and beauty make it one of London's top places to go alone to clear your head or just enjoy some greenery.
Pro tip:
Visiting Hyde Park is one of the top Christmas activities in London, as you can experience the annual Hyde Park Winter Wonderful event with live music, figure skating, holiday markets, and more.
Primrose Hill
Primrose Hill is a smaller park in London, but it is still a great one to check out. It offers a lovely view of the city from atop its grassy hill summit.
Greenwich Park
Greenwich Park is a top park option located in South East London. Formerly a hunting park, you can now come here for a nice walk paired with a beautiful view of the city skyline.
Walthamstow Wetlands
As London's largest nature reserve and the largest urban wetlands in Europe, Walthamstow Wetlands has much to explore. Wander 13 miles of paths and bring your binoculars to do some birdwatching.
Explore London On A Guided Tour
One of the best ways to meet other people while traveling London solo is booking a walking tour. These excursions not only introduce you to London history and culture, but they can also be quite social. Some not-to-miss tours include:
Explore street art in Shoreditch
Shoreditch is known for its street art. You can join a walking tour through the area or take yourself around. You'll learn a bit more if you join a guided tour though, and you'll likely even make some friends along the way!
Click here to peruse tickets and tours.
Cruise the River Thames
Get an up-close look at London's famous skyline with a cruise along the River Thames. There are different types of cruises that you can enjoy and can do at different times of the day. See the skyline in detail during the day or enjoy the twinkling city lights on an evening cruise.
Click here to peruse tickets and tours.
Take a food tour of Borough Market
Exploring the markets is one of the best things to do in London as a solo traveller who loves food, but it can be better with a local guide!
Borough Market is known to have some of the best food around, so why not join a walking tour with other visiting foodies? Try a bit of everything as you make your way through — and order some to-go to enjoy later.
Click here to peruse tickets and tours.
See all the sights on a Hop-On, Hop-Off Bus Tour
A Hop-On, Hop-Off Bus Tour visits almost all of London's biggest attractions, and you have the ability to get on and off as you please throughout the day.
Sure, it's one of the most touristy things you can do; but honestly, if you're visiting London and are short on time, it can be a great way to get a lot in. Plus, you can save on transportation as you simply pay for the ticket once.
Recommendation:
Get on at one stop and ride the whole way through to see many different aspects of the city. As you go, note the areas that appeal to you most and walk back to those spots later on.
Click here to purchase your ticket.
Enjoy thrift shopping & Indian food on Brick Lane
Another great place to explore on foot is the hip Brick Lane, a street in the East End of London.
Here you'll find thrift shops where you can find great budget buys as well as delicious food options — especially if you like Indian food and craft cocktail bars.
Click here to peruse tickets and tours.
See the colors of Notting Hill
Notting Hill is known across the world for its colorful homes. You may have even seen a bit of it in the movie Notting Hill starring Julia Roberts and Hugh Grant.
Go for a walk to really take in the beautiful and bright colors of the neighborhood — which can cheer you up on a dreary day.
Click here to peruse tickets and tours.
Do Some (Window) Shopping
Shopping is best done at your own pace. Enjoy this solo-friendly activity in some of London's top shopping areas.
Oxford Street
You'll find many high-end stores on Oxford Street. Have fun window shopping or treat yourself and grab a few mementos to bring home to remember your time here.
Bond Street
You can get to Bond Street from Oxford Street to continue your luxury shopping journey. On Bond Street, you'll be greeted by some of the biggest luxury brands in the world like Cartier, Bulgari, Chanel, Dolce & Gabbana, and Fendi, to name a few.
Covent Garden
Covent Garden is a London district offering a variety of shopping experiences, from high-end brands to markets. You'll also find some tasty food options here, from a diverse array of restaurants to pubs to cafes.
Harrods
Harrods is probably one of the first places you think of when it comes to shopping in London. This luxury department store showcases over 5,000 brands across clothing, furniture, food, jewelry, beauty, and more.
Bonus: You can also try a proper British afternoon tea while you're here.
Selfridges
Selfridges is another worthwhile department store to check out while you're in London.
It has even been voted the best department store in the world multiple times by the Intercontinental Group of Department Stores thanks to its creative collaborations, clever store concepts (like pop up installations and social spaces), and high-quality goods sold.
Carnaby Street
This pedestrian shopping street is full of boutiques and restaurants — though that's not all. It's also worth visiting to see the beautiful signage and decorations that change with the seasons. It's particularly noteworthy during the holidays when they do a light display!
Daunt Books
Daunt Books is a really popular bookstore in London that is worth checking out. While today it's a local chain, the first shop opened in the Marylebone district in 1912 — and claims to be the world's first custom-built bookshop.
Not only is the shop beautiful with oak galleries and skylights, but they offer a lot of interesting travel books, which is its specialty.
Even if you don't buy anything, it's worth it to simply wander the old-school shop and get inspiration for a future purchase.
Enjoy Offbeat Things To Do In London By Yourself
Wondering what to do alone in London while getting off the main tourist trail? A few recommendations include:
Walk The Line
The Line is a free-to-enjoy modern and contemporary art walk in East London. It stretches from Queen Elizabeth Olympic Park to The O2, following the waterways and the line of the Greenwich Meridian while introducing you to inspiring sculptures and beautiful views along the way.
Kayak the Thames River
Craving an urban adventure? London's famous Thames River isn't just for admiring from the street, but also from a kayak! In fact, the London Kayak Company offers both day and night trips that are suitable for all levels.
Get funky at God's Own Junkyard
Located in London's creative Walthamstow neighborhood, God's Own Junkyard is an eclectic art shop showcasing colorful neon signs, unique props, and other creative pieces hanging from every inch of the walls and ceiling.
If you love interesting art or want a fun shot for your Instagram grid, don't miss this stop.
Explore medical heritage at a quirky museum
One of the best things to do in London alone is to explore a local museum.
Along with popular institutions like the National Gallery and the Natural History Museum, London is home to a number of quirky museums — many of which look at niche topics related to medical history. A few of these include:
The Anaesthesia Museum. This medical museum showcases more than 2,000 objects dating back to 1774 through the present that help to tell the story of anaesthesia.
Freud Museum. Explore the final home of Sigmund Freud, founder of psychoanalysis. His study room has been preserved to look just as it did when he was alive, and you can also peruse contemporary art, 2500 antiquities from Sigmund Freud's personal collection, and exhibitions on Freud and psychoanalysis.
Old Operating Theatre Museum. Here you'll see Britain's oldest surviving purpose-built operating theatre, constructed in 1822 for low-income women. You'll see some fascinating exhibits and will learn the (somewhat gruesome) story of early medicine and operations.
Go back in time at the Billingsgate Roman House & Baths
You'd never know that underneath a nondescript office building on Lower Thames Street sits 2,000 years of history.
In fact, in the basement of the building, you'll find the ruins of a Roman home and bathhouse — discovered in 1848 when the floor was dug up during construction of a new coal exchange, as at the time coal was the most important commodity of the British Empire.
You can see the ruins for yourself on a tour, which begins with learning about Roman history in London and even seeing a map of Roman London (or Londinium, as the Romans called it).
Eating Alone In London
Of course, you are free to dine wherever you'd like, though some eateries are more solo-friendly than others. A few of these include the following.
Eat at the bar
If you feel awkward requesting a table for one, consider opting for a restaurant with a bar or counter. A few eateries in London with fantastic bar service include The Drapers Arms (for comfort food), St John's Tavern (seasonal dishes), and Lyle's (Michelin-starred).
Dine at cafes
It's completely commonplace to see people sitting alone at a cafe. Luckily, these cozy establishments aren't just for coffee, especially if you pop into Nora Cafe, Antipode, or Urban Meadow Cafe and Bar — all of which are known for their tasty menus.
Pair your meal with entertainment
You're less likely to feel awkward if you've got something to focus on. Plus, pairing entertainment with your meal allows you to enjoy a fun local experience while you eat.
A few recommendations for this include Gingerline (for immersive dining adventures), Ronnie Scott's (for live jazz), and London Cabaret Club (for a mix of song, dance, and theater).
These are also great picks if you're looking for things to do in London alone at night.
Head Out On A Solo Day Trip From London
As you read above, there are many solo things to do in London. That being said, there is also much to explore outside the city. The following London day trips are safe, fun, and unforgettable for solo travelers.
Warner Brothers Studio Tour
The Warner Brothers Studio Tour is a must for Harry Potter fans, especially as you get to see how they've made the set into a Harry Potter museum.
It can get quite busy here, so it's a good idea to come in the first group of the day. This way, you can stroll along at a leisurely pace without too many people getting in your way.
You can catch a shuttle bus from Watford Junction — which run about every 30 minutes — and you can be back in London by the afternoon.
Oxford
Oxford is known for its beautiful architecture and historic university — the oldest in the English-speaking world and the second-oldest in continuous operation as it's believed to date back to 1096.
Along with visiting the university, you can explore Oxford Castle, see the beautiful pastel-colored houses of Holywell Street, peruse the local covered markets, and gaze out over the city's iconic "dreaming spires" from St Mary's Church Tower.
Some of the buildings here were even used in the Harry Potter films, so this is another great destination for Harry Potter fans.
To reach Oxford, you can take a train from London Paddington Station, which takes about an hour, or book a tour.
Windsor
Windsor is home to one of the main royal residences used by the British Royal Family. You can take a day trip here to see Windsor Castle — which is a favorite of Queen Elizabeth II.
To reach Windsor from London, you can grab a coach from Victoria Coach Station, a train from London Paddington Station, or a direct train that takes a little bit longer from London Waterloo Station.
Of course, you can also book a tour.
Bath
Unsurprisingly, Bath is known for its Roman bathhouses, hence its name. This is another top destination to check out for the history buffs, as you'll be able to visit ancient Roman baths — or take a dip yourself at the modern Thermae Bath Spa.
Love views? Climb to the top of Bath Abbey Tower for a vista over the city.
To reach Bath, you can grab a 90-minute train from Paddington Station or book a tour.
Stonehenge
Stonehenge is a prehistoric stone circle monument, cemetery, and archaeological site that is believed to date back to 3100 BC. It's known as being very sophisticated for its time, though its purpose remains a mystery to researchers.
Because of the rich history, it's best to visit on a tour, like these.
Bonus: Top Tours For A Solo Trip To London
One great way to meet people when traveling solo is booking a group tour. A few top-rated excursions include:
Click here for a full list of tours in London.
Top London Hotels
Looking for London accommodation?
Click here for a list of top-rated hotels!
There are also some pretty epic hotels in the UK with private hot tubs.
Prefer self-contained stays?
Click here to check out unique local rentals!
You can also use the map below to search for local stays:
England Train Travel
Getting around England by train, bus, or ferry?
Omio is a must! I use this tool for all of my public transportation needs when traveling Europe.
The site is straightforward and user-friendly — and you can pre-book your tickets in advance at a discount. They even offer flight and car deals!
London Travel Insurance
When visiting London — or anywhere else in the world — it's wise to get travel insurance.
One of the best travel medical insurance for travelers is SafetyWing as they've got a large network and offer both short-term and long-term coverage — including coverage if you're traveling for months as well as limited coverage in your home country).
Additionally, SafetyWing is budget-friendly and offers $250,000 worth of coverage with just one low overall deductible of $250.
Click here to price out travel insurance for your trip in just a few clicks.
Solo things to do London FAQ
Q) How can I spend a day alone in London?
In terms of how to spend a day alone in London, make sure to visit London's main attractions, museums, art galleries, parks, and markets. Also, you might want to check out tours to learn more about the culture and meet other travelers.
Q) Is London fun for solo travel?
Yes, London is one of the best destinations for solo travelers as there are plenty of fun things to do alone.
What would you add to this list of fun things to do in London alone?
Enjoyed this list on what to do in London alone? Pin it for later!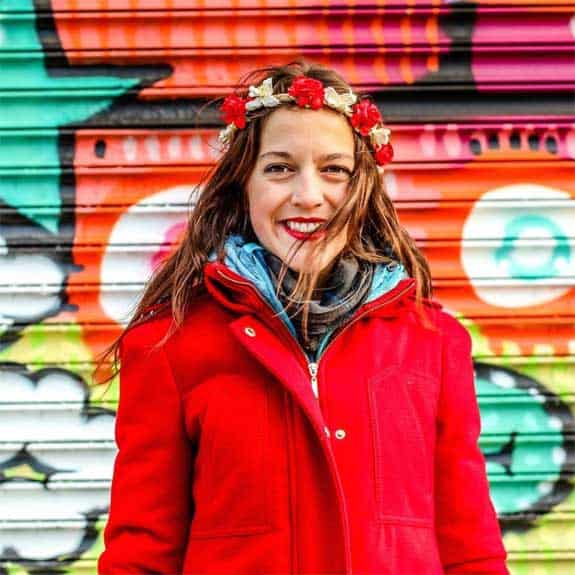 Hi, I'm Jessie on a journey!
I'm a conscious solo traveler on a mission to take you beyond the guidebook to inspire you to live your best life through travel. Come join me!
Want to live your best life through travel?
Subscribe for FREE access to my library of fun blogging worksheets and learn how to get paid to travel more!