Ethically Exploring Things To Do In Venice, Italy Beyond The Grand Canal
The magic of Venice, locally-known as Venezia, strikes me as soon as my boyfriend Andy and I step out of the main Venezia Santa Lucia Station. There is no wandering through gritty areas or wondering where the action happens; the Grand Canal is the first thing you see as you exit, the gateway to endless unique Venice experiences if you know where to look.
As beautiful as the Grand Canal is, there's no denying it's also overrun with tourists. And let's be honest: so is the entire city. According to my Walks of Italy guide, Venice is losing 200 locals each month — and is slated to have no real locals living there by 2030.
This is due to the unfortunate effect of mass tourism: rapid rising costs of living and a historic city that melts away into a seemingly Disneyland-like theme park.
In fact, you can actually see a counter inside the Farmacia Morelli window that shows how many locals Venice is losing each year.
Read more on things to do in Venice and how to experience the city responsibly.
*Note that this post contains affiliate links to trusted partners I think you'll love!
Free Italy Travel Planning
Additionally, you can grab my free Ultimate Travel Planning Kit — which also includes a Google Map of this Venice itinerary.
Add the map to your phone to have it ready to go for your trip!
Exploring Venice, Italy
Weaving along the lovely green-hued waters and their striped-shirted gondola riders, past stands selling Venice t-shirts and cheap masks, and through throngs of selfie stick-toting tourists, you realize there are quieter moments to be had, often just a few feet away out of sight.
The great thing about Venice is there is virtually no violent crime — though you'll want some pickpocket-proof garments to ensure you don't fall victim to the rampant pickpocketing.
While I did carry a personal alarm when wandering (I always do), I felt completely safe exploring without a plan and getting lost winding around the twists and turns of the city.
Often, I'd stumble upon a charming wine bar with outdoor seating or a creative sculpture garden.
Bonus: there are no cars allowed, so despite the tourism there is a quiet calm to the place.
The height of the tourism season in Venice occurs before and after summer. So if you're okay with crowds, the months of April, May, September, and October offer the perfect weather to explore the city.
To help you enjoy a trip to Venice, Italy, here are my top picks for exploring Venice beyond the Grand Canal.
Also, don't miss my Italy road trip video, showcasing Venice, Florence, Tuscany, Umbria, the Amalfi Coast, and Ischia!
We loved our Airbnb in the quiet Cannareggio district, just steps away from a fresh fruit market.
Along with a comfortable bed, full kitchen and living room, the highlight was a window that opened onto a serene canal.
Our favorite thing to do was sip some Italian coffee or local wine and watch locals driving their boats around town — because this is Venice, and instead of cars you'll see people, garbage trucks and FedEx getting around by water.
Prefer a hotel? There are plenty of luxury hotels in Venice offering an opulent stay!
Unique Things To Do In Venice
1. Start With a Tour Of The City
What's most striking about Venice is the architecture, with beautiful ancient Venetian Gothic palaces and churches dating back to the 6th century. And while it's nice to look at these structures and snap a photo, it makes the experience that much more immersive to understand what you're really looking at.
Walks of Italy's "Welcome To Venice" tour offered the perfect way to get to know Venice's major experiences — including skipping the line to explore St. Mark's Basilica and riding a gondola — with a local.
The group starts with an overview of Venice, which in the 5th century offered a safe escape for those looking to escape the barbarians that had invaded Rome at the end of the Roman Empire in the West. Fun fact: while Venice feels small it's actually composed of 118 islands and 150 canals in an Adriatic lagoon.
These sit within the shallow Venetian Lagoon, which is home to numerous Venice Lagoon islands and is what Venice is famous for.
From a protection standpoint, it was a great place to be. Along with being remote, when boats tried to attack the city they wouldn't be able to get through the shallow waters. The bridge connecting the fish-shaped Venice with the mainland was only added in the 19th century.
When people began to settle Venice, the main income source was importing/exporting luxury goods, like silks and spices. Sure, today we can go to the grocery store and buy these, but until 1444 Venice was the only place in the world where you could get pepper, then known as "black gold."
Interestingly, Venice wasn't always part of Italy. Actually, it stayed its own republic between the 8th and 18th centuries, though in the fall of 1797 Venice fell under Austrian rule. It wasn't until 1866 that Venice joined the newly unified Italy.
2. Ride The Budget-Friendly Gondola
The tour starts in Rialto Square, one of the oldest parts of Venice. From there we weave through the city, moving through a mix of busy and quiet streets. While most tourists ride the 80 Euro+ gondola, we learn that locals use a more budget-friendly option: The Traghetto.
For tourists it's 2 Euros, and takes you on a short journey across the canal's width. This alleviates the need to walk down the canal to find a bridge to cross. You can grab a traghetto, for example, at Orario Traghetto.
Note that the traghetto is not a full gondola ride, though if you're on a budget can give a short taste of the experience. Additionally, be aware that locals use these as necessary transportation, so be respectful.
Tip: If you're looking for free things to do in Venice, find a quiet spot to watch the gondoliers row by, singing and playing the accordion. The best spot to do this is adjacent to the Querini Stampalia Library.
3. Don't Buy A Mask; Make One
If you're looking for unique Venice experiences, you'll love this idea.
Andy and I also learn the masks aren't just a novelty for tourists (though realize when you're buying a cheap one that's hurting the local artisan trade).
Historically, masks were worn during the Carnival of Venice, an event that still takes place today during the February days leading up to Lent. That's not all. Before the fall of the Republic they also offered privacy.
For example, if a man went to the former Red Light District — which we pass on the Welcome to Venice tour — he could wear a mask so nobody knew who he was. Additionally, a doctor treating the Black Plague would wear the long-nosed mask, placing curative herbs under the nose to keep him healthy.
While you'll see endless stalls selling ornate masks, a more interactive (and responsible) experience is making your own. You can head to Ca'Macana for a 1-hour or 2-hour workshop. You'll choose from over 45 different mask models, and learn eight different mask-making techniques. You'll even have the chance to add feathers and sequins; ooh lala!).
4. Notice The Details
This may not make any top lists of things to do in Venice, but what I really love about seeing the city with a local guide is noticing the small details I would have overlooked without someone showing me.
Small things such as building foundations sinking into the ground, or random 12th century archways that locals brought with them to the island when they re-settled (often placing them in very odd places) make Venice truly unique.
Keep an eye out for these details, as many have a meaning or tell you something about the place.
5. Step Into Spice Heaven
Remember before when I mentioned how Venice used to be a global spice hub? While much of this industry is gone, there is one shop keeping the tradition alive: Antica Drogheria Mascari, the oldest specialty food shop in Venice.
When we come to the aromatic shop on the Welcome to Venice tour, scents of basil and rosemary taking us over, my guide smiles. "We're really glad they're here and not selling masks like everyone else."
Definitely pop into this shop and make a purchase to help keep local culture alive.
6. Head Into St. Mark's Basilica
A major highlight of the Welcome to Venice tour is getting to skip the line and go into St. Mark's Basilica.
Not only is the basilica one of Venice's most beautiful places to visit, but it has an interesting backstory. Originally it was dedicated to St. Theodore but…
Who the heck is St. Theodore?
The Venetians wanted someone more popular to represent them, and chose St. Mark, whose symbol was a lion with wings. I mean, who wouldn't want that as their symbol?
Anyway, the Basilica became notable in 829 when Venetians went to Alexandria and stole the remains of St. Mark the Evangelist, bringing them back to be buried in the Basilica. The story goes that on the way back to Venice, a storm almost sent the robbers and the remains overboard — until St. Mark himself came and told the captain to lower the sails, saving the day.
This story is featured in a mosaic above the entrance of St. Marks which, by the way, features 1.5 American football fields-worth of mosaic! The interior is filled with beautiful details and historic treasures.
Pro tip: In St. Mark's Square there is Caffè Florian, which boasts being the "oldest cafe in the world." While I've personally been to a number of cafes that claim this title, you can't knock a place that's been serving the public since 1720. They're also part contemporary art museum, and serve upscale cuisine.
7. Do Aperitvo The Right Way
Another awesome tour we booked was a Canal & Aperitivo Experience with Urban Adventures. I'm actually a guide myself for Urban Adventures in NYC, and love the company's philosophy of helping visitors have a truly local, responsible experience. While we do the gondola ride in the AM (hey, you gotta!), this tour includes a private ride on a Venetian boat taxi.
As stated above, Venice is made up of 118 islands and 150 canals, so it's impossible to explore the entire destination on foot. Having a boat to take us around Venice as well as along some of the other islands like Lido and Murano gives a broader view of the destination.
And it doesn't hurt that on board there is Prosecco and delicious "cicchetti," the Venetian equivalent of Spanish tapas. While it's a romantic tour for Andy and I — especially with the Dolomite Mountain views — as a solo traveler I can't help but recognize its appeal for solo travelers in Italy. A small group setting laced with booze and architecture is a great way to meet other travelers.
8. Cicchetti-Hop In The Jewish Ghetto
An interesting fact is the word "ghetto" comes from Venice, though originally it was pronounced "geti," named after the ancient foundries that had previously inhabited the area.
In 1516, Doge Leonardo Loredan mandated that all Jews live in the Venetian Ghetto, where they had to abide by stricter rules. Some of these included wearing an identifier like a yellow badge and yellow hat (depending what year it was) and abiding by a curfew or risk being locked out of the ghetto at night. In exchange, they were free to practice their religion and would be protected during war time.
Today Venice's Jewish population lives all over the city, though you'll still find institutions like the Jewish Museum of Venice, multiple synagogues and a few kosher restaurants in the Venetian Ghetto. It's also known for its "cicchetti" options (again, like Spanish tapas).
You can even take a fun and tasty food tour to blend historic and modern Venice.
9. Savor A Spritz
Speaking of booze, the most important drink you can have while exploring Venice is the Spritz. Andy and I actually tried this bitter-yet-refreshing drink for the first time during a dinner in a local home in Nice, France last year. Apparently, though, it was invented in Venice.
Both my Walks of Italy and Urban Adventures guides talked about how the Austrians introduced the drink to Venice during their rule from 1797 to 1866, their version showcasing equal parts white wine and soda water.
Locals loved it, but didn't want to drink anything created by the Austrians. So, they added their own twist with the addition of Aperol and/or Campari. I also notice there's almost always an olive in our drinks, something not typically included in the South of France, NYC or the rest of Italy.
10. Eat Up! It's Venice!
In America when you're drunk you've "had too much to drink."
In Italy when you're drunk you "haven't eaten enough food."
To ensure our buzz never gets too far, we make sure to eat copious amounts of local food (because, you know, it's the responsible thing to do).
A few standout restaurants:
CoVino. Their focus is on organic, hyper-local ingredients, with a menu showcasing items we've never seen in Italian restaurants in NYC, or other restaurants in Venice for that matter. We opt for the 3-course Prix Fixe menu (40 Euros per person) with wine pairing (16 Euros per person) to try a variety of items, with my waiter going beyond the typical "rules" to pair fish with red wine, or serving white before red. My evening: an amuse busche of fresh produce with organic Prosecco; Amberjack fish with porcini mushrooms laced with a fruity red wine; and a tuna sauce-laced swordfish with fresh tomatoes and capers paired with an earthy L'archetipo Greco Bianco. My favorite is the dessert pairing: a deconstructed "cake" of Amalfi lemon curd and soft merengue paired with a white Mulassa Vermouth that was strong yet sweet.
Aqua e Mais. This tiny eatery offers local street snacks made with fresh ingredients. The standout: a takeaway cone of polenta topped with prawns, calamari and fish served with a mini bottle of wine!
Nevodi. Andy and I collectively agree the most delicious dish we have during our entire time in Venice is Nevodi's spaghetti with mussels. We also order a red Sicilian tuna made three ways that's amazingly flavorful, rare but firm with a variety of crusts. The owner of the restaurant comes out and animatedly chats with everyone too (in Italian), and we can only assume he's a true local character in Venice.
11. Take In The Art
One of the 5 best things to do in Venice Italy is experience the art and architecture.
Sure, I expect to find beautiful frescos, classic art museums and breathtaking architectural details, but I'm extremely impressed with the modern and contemporary offerings.
Along with the amazing Peggy Guggenheim Museum, which sits in an 18th-century palace, we find an inspiring sculpture garden in the Giardino Della Marinaressa public park, blending nature and public works.
When we go, there's an aquatic themed exhibition by Carole Feuerman , and the molded swimmers looked so life-like we originally think they're real humans!
You'll even see creative sculpture works along the Grand Canal (sorry, I had to!). My favorite: a piece called "Support" by Lorenzo Quinn. It features two enormous arms that appear to reach out of the canal to support the Ca' Sagredo Hotel, which itself is housed in a 15th-century palace.
The piece is meant to make a statement about global warming; the hands a "force of nature" with the power to help or destroy our decaying world.
12. Explore (And Make) Murano Glass
Art isn't just found in Venice, but also on Murano, a set of islands connected by bridges accessible by vaporetto (ferry taxi) on the 4.1 and 4.2 lines. A round-trip ticket costs 10 Euros per person (though discounts are available for multi-day tickets), and the trip takes about 10 minutes each way, with boats running every few minutes.
Murano is known for its intricate glass production. Likely, when you notice jaw-dropping glasswork shops in Venice, it's from Murano. Want to really immerse yourself in this local culture? Opt for a local Murano glass-making workshop!
Note: It's best to go during the day. Andy and I go in the evening around 6pm. While we're still able to browse a few of the seriously stunning shops — and have a delicious pizza and spritz aperitivo on the water at Pizzeria Marlin — many of the glass attractions are closed.
If you do go at night, walk the canal along Fondamenta dei Vetrai through the island in the direction away from the ferry. You'll be treated to a gorgeous sunset. Along the way you'll also see the Cometa di Vetro (shown below), a giant glasswork that looks like a comet.
Another great stop by ferry: Burano. Located 45 minutes from Venice, it's known for its rainbow-colored houses and lace manufacturing (some by machine, some by hand).
13. Hit The Beach On Lido
While Venice's canals are beautiful, they contain sewage and are not meant for swimming. If you want a proper beach day with sunbathing and bodyboarding, head to Lido. You'll take the #2 vaporetto (10 Euros round-trip and about eight minutes each way). Once docked, simply walk straight up the main thoroughfare, grabbing a gelato at one of the numerous shops.
Licking cones of mint chip and pistachio, we stroll for about 15 minutes before reaching the beach. Kids build sand castles and fly kites while visitors and locals jump into the waves. Andy and I dip our toes in the cold water, walking a section of the shell-and-sand 7-mile stretch.
We finish the afternoon as we do most — with a Spritz, on the beach.
14. Get High
We learn on our Walks of Italy tour about a beautiful German department store that opened in 2016 called T Fondaco dei Tedeschi. While I'm not a shopper myself, we go up to the 4th floor terrace for a view over the city.
First of all, wow, the department store is nothing like Macy's or JC Penny. A beautiful bar sits in the center of the main floor, with separate collections ranging from gorgeous clothing to gourmet Italian cuisine to creative home decor making it seem almost like a museum. While we knew we'd see a view, we're absolutely blown away with the bird's-eye vista showcasing the canals, bridges and architecture.
It's the perfect ending to the trip, leaving us with the most stunning impression of Venice possible.
How To Travel Venice Responsibly
While it's important to always take responsible tourism into consideration on the road, the truth is Venice has suffered far worse from mass tourism than many other cities. To help you have a more ethical visit, I spoke with Simona Manarin of Urban Adventures Venice for advice.
Q: What are some common mistakes travelers make when visiting Venice in terms of disrupting local culture and/or traveling unethically?
The most common mistakes are possibly the silliest ones, like not be aware how fragile the city is environmentally speaking.
For Venetians, it's frustrating to get masses of people wandering inconsiderately around our streets with no clue of how to behave.
It is not entirely their fault; sometimes it is just a matter of educating them on how things work around here. For example, we walk on the right-hand side — British people, for example, walk and drive on the opposite side — and often have to dodge people every step while going to work or school.
Sitting on the steps of churches is also disrespectful, especially if you're enjoying your lunch while sitting there.
Buying cheap or fake stuff — glass or masks — from dodgy places is killing the artisans trade here in Venice.
Airbnb is another big issue here in Venice. A lot of residents are forced to move away from the city due to the lack of affordable places. It's a controversial matter that I believe is common to many places around the world. (Editor's Note: I personally did stay in an Airbnb, as mentioned above. As Simona stated it is a controversial issue in many cities, including where I live — and host — in NYC).
Q. What are some ways travelers can make their trip more responsible and leave a positive impact on Venice?
I believe that trying to go as local as possible is the best way to enjoy the city. Stay away from the crowds, use the public transportation responsibly — taking off backpacks while onboard the waterbus, for example.
Drink and eat locally, possibly in one of our small bars (bacari) instead of buying a slice of pizza or pre-packed sandwich from a supermarket.
Avoid forbidden acts, like swimming in the canals and feeding the pigeons.
Make sure to dress properly when entering churches — shoulders and knees must be covered — even if you are not Catholic or Christian.
Buy locally and directly from the artisans and don't "feed" the fake industry. Ask for glass handmade in Murano and for masks handmade or hand-painted here in Venice. Tip: the real good ones are made with papier-machè.
Generally speaking locals are more than eager to give you advice on where to eat and shop. It's best to learn some basic Italian phrases like grazie (thank you), per favore (please), prego (you're welcome) and general greetings like ciao, buongiorno and buonasera.
20 Best Weekend Trips from Rome
Traveling Solo In Italy: The Ultimate Guide
Logistics:

Getting There: Venezia Santa Lucia is the main train station of Venice.

Trains: We used GoEuro to book all of our travel and found the site not only easy to navigate and in English, but also often cheaper than actually booking through TrenItalia or Italo (the train lines we used during the Italy trip).

Note: Make sure to book early if not using a Eurail pass! You'll save money the earlier you book.

Getting Around: On foot! Venice is a car-free city and very small and walkable. There are also boats that act as "busses" called vaporettos, which can be used to get around.

Currency: Euro

Must-Do Tours:

Dining Tips:

Understand that in many places there will be an extra charge for sitting at a table.
Note that you do not need to tip — service is typically included — though you can leave 5-10% if you wish.
While in the US if a restaurant serves a snack that was not asked for, like bread or peanuts, it's safe to assume it's complimentary. In Italy though we were often charged a few Euros for these. If you don't want them, say so.

Language: While many locals speak English, it's helpful to know some Italian. At least know some common phrases.

Accommodation: Venice hotels can be pricey. We found Airbnb to be really affordable, with many options offering canal views. Just make sure you book a spot *not* on the mainland — typically the neighborhoods of Cannaregio, San Marco, Santa Croce, Castello, Dorsoduro and San Polo — to be walkable to the action. Get $40 off your first Airbnb with this link.

SIM Cards: While you can buy your SIM card from the airport, I recommend purchasing it within the city of your first stay. This way, if there's a problem you can go back to the place you actually purchased it to get help.

I sadly purchased mine from the Milan Airport, and wasn't told you're supposed to not touch your phone until you receive a certain text message (which is in Italian). I used up my 40-Euro package — which should have lasted my entire 10-day trip — in less than an hour due to this error and had to re-purchase one, because the Vodafone representative in Venice told me the airport wasn't affiliated with his shop.
What are your favorite things to do in Venice, Italy?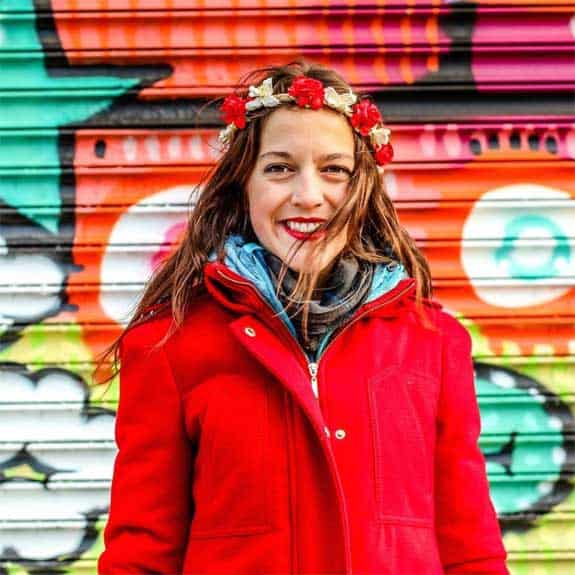 Hi, I'm Jessie on a journey!
I'm a conscious solo traveler on a mission to take you beyond the guidebook to inspire you to live your best life through travel. Come join me!
Want to live your best life through travel?
Subscribe for FREE access to my library of fun blogging worksheets and learn how to get paid to travel more!