How To Spend 4 Days In Dublin (From A Local!)
By Tamar Marder. This Dublin itinerary contains affiliate links to trusted partners!
Are you trying to plan 4 days in Dublin, but need help creating the perfect itinerary?
Then you're in the right place!
Dublin is known for its rich history, vibrant culture, and welcoming atmosphere – and this guide will help you explore all of it. From enjoying a pint of "the black stuff" at the Guinness Storehouse to marveling at the Book of Kells, this Dublin travel itinerary ensures you see the best this city has to offer.
I actually live in Dublin, and I'll be sharing the main tourism highlights as well as lesser-known local favorites.
Keep reading for everything you need to know for planning an unforgettable Dublin itinerary for 4 days, including things to do, how to get around, expected costs, safety tips, and more!
Quick tip: No Dublin itinerary would be complete without booking a few top-rated tours, which allow you to see the sights with a knowledgeable guide. A few recommendations include Fast Track Book of Kells Tour with Dublin Castle, Dublin Walking Food Tour, and the Highlights & Hidden Gems of Dublin Walking Tour.
Free Resources For Your Dublin Itinerary
But first, before we go over how to spend 4 perfect days in Dublin, I invite you to grab Jessie's free Ultimate Travel Planning Kit — which includes 40+ travel resources — from printables to quizzes to itineraries — all meant to help you explore the world beyond the guidebook!
Some highlights of the kit include:
Free "Where Should You Travel Next?" personality quiz
Pre-plotted Google Maps for 45+ destinations
Printable travel journal with writing prompts
Packing lists for different types of trips
And more!
Once you've grabbed your copy, keep reading for tips on planning the best 4 day Dublin itinerary.
Where Is Dublin?
Dublin is located on the east coast of the island of Ireland at the mouth of the River Liffey.
Ireland is situated in the Atlantic Ocean east of Great Britain and mainland Europe.
Dublin is the capital of the Republic of Ireland and the largest city in the country, as well as on the island (Belfast, the capital of Northern Ireland, which is part of the UK, is the second largest city on the island). The city is divided in half by the Liffey River.
Getting To Dublin
Dublin is well-served by a major international airport, Dublin Airport (DUB). As the westernmost gateway to Europe and the typical first stop when you visit Ireland, it's easy to get to Dublin via plane from the United States and Canada.
Dublin is also well-connected to mainland Europe and the UK, with frequent flights to big and small destinations across the continent.
The fastest way to get from Dublin Airport to the City Centre is via taxi or pre-booked private airport transfer.
There are also buses that run regularly between the two, though unfortunately no direct rail service.
Getting Around Dublin
Dublin is a highly walkable city and the most efficient way to get around is on foot – which is one reason it's such a popular destination for those traveling solo in Ireland. This is also a great way to save money on your trip to Dublin City.
This being said it does rain a lot in the city. When it's wet outside, I recommend taking advantage of the many things to do in Dublin on a rainy day and getting around via the extensive and easy-to-navigate public transit system.
The DART is Dublin's commuter rail connecting suburbs in the north and south to the City Centre.
Additionally, the LUAS is the city's light rail (tram) system, connecting Dublin's residential neighborhoods to the heart of the city.
DublinBus is the city's network of buses, which run regularly and are the most useful public transit mode for hitting the top tourist sights.
Taxis and Ubers are also options for getting around Dublin, although you'll pay for the convenience.
Best Time To Visit Dublin
The weather in Dublin can be unpredictable. It rains year-round and summers can often feel just as cold as the winters. Still, the best time to visit Dublin is the summer when the daylight stretches late into the night and the city is buzzing with energy.
Winter in Dublin can be a magical time to visit when the city is decorated with lights and the people are bursting with holiday cheer. There are also fewer crowds during this time. Plus, there is nothing quite like warming up in a cozy Irish pub on a chilly night.
Is Dublin Safe?
Yes, Dublin is a very safe city to visit. According to Travel Safe-Abroad, your overall risk of being the victim of a violent crime in Dublin is low – with the most common crimes in the city being theft and pickpocketing.
To stay safe while traveling in Dublin, exercise these general common-sense rules:
Avoid walking in dark, uninhabited areas alone at night.
Be aware of your surroundings and keep your belongings in sight at all times.
Be especially vigilant of your belongings while riding public transit and know how to avoid pickpockets.
Don't accept car rides from strangers.
If partaking in the local pub culture, especially if traveling solo in Dublin, monitor your drinking and cut yourself off before you become too impaired.
Tourists are most likely to encounter pickpockets in neighborhoods like Temple Bar and around O'Connell Street.
North Dublin (the area north of the River Liffey) has some bad areas with more criminal activity. Those areas are fairly far off the tourist circuit, so you're unlikely to encounter them during your 4 days in Dublin.
Where To Stay In Dublin
When choosing your accommodations in Dublin, price and location are important factors. Most of Dublin's tourist sights are concentrated near the city center. Here are some central Dublin neighborhoods that you can consider basing yourself in during your 4 days in Dublin.
Temple Bar
Known for its vibrant nightlife, Temple Bar is a popular choice for those looking to immerse themselves in Dublin's pub culture. It's also conveniently located near major attractions like Trinity College and Dublin Castle. If you're coming to Dublin for the pubs and party scene, then Temple Bar is the neighborhood for you.
Click here for a full list of Temple Bar hotels!
City Centre
Staying in Dublin City Centre allows you to be within walking distance of many attractions, shopping, and restaurants. Areas like O'Connell Street, Grafton Street, and Dame Street offer a variety of accommodation options.
Click here for a full list of Temple Bar hotels!
St. Stephen's Green
This area is adjacent to Dublin City Centre and offers a more tranquil atmosphere. It's known for its beautiful park, upscale shops, and stylish Georgian architecture. Staying near St. Stephen's Green provides a balance between a quiet atmosphere and proximity to the city's main attractions.
Click here for a full list of St. Stephen's Green hotels!
Ballsbridge
Located slightly outside the city center, Ballsbridge is an upscale residential area with beautiful Victorian houses and leafy streets. It's a quieter neighborhood that offers easy access to the city center. Staying in this residential neighborhood will give you more of a sense of local Dublin life.
Click here for a full list of Ballsbridge hotels!
Docklands
If you prefer a modern and trendy area, Dublin's Docklands is a great choice. This recently developed district features sleek architecture, waterfront views, and a range of stylish hotels. While Docklands is convenient for getting into town, this new neighborhood is a bit sterile and lacks the vibrant nightlife found in other parts of Dublin.
Click here for a full list of Docklands hotels!
Hotels & Rentals In Dublin
If you want to research local Dublin hotels as well as self-contained stays, this map can help you compare your options. It's set to show hotels and rentals in the Temple Bar district, but you can easily change this based on where you're staying:
Is 4 Days In Dublin Enough?
While Dublin has so much to offer, four days is ample time to savor the city's highlights as well as to make a day trip outside the city.
With a good Dublin 4 day itinerary you can see the most famous sights of the city, such as Dublin Castle and Trinity College, and still have time for a pint at the famous Temple Bar Pub.
4 Days In Dublin Travel Map
To help give you a lay of the land, here is a map for visiting Dublin, Ireland. It includes most of the main points and activities mentioned in this 4 day Dublin itinerary:
Click here for the interactive version of this Dublin map.
4 Day Dublin Itinerary: Quick Overview
So, what is there to do with 4 days in Dublin? Here is a quick overview of the itinerary:
Day #1:
Day #2:
Day #3:
Day #4:
4 Day Dublin Itinerary: Breakdown
On that note, let's break down the perfect Dublin itinerary for 4 days so you get a better sense of exactly what you'll be experiencing in this exciting city:
Day 1: Orientation To Dublin
Morning: Book of Kells and a Dublin walking tour
Begin your trip to Dublin with a visit to the highly recommended Book of Kells at Trinity Library.
This is one of the top Dublin attractions, and you'll learn about Ireland's contributions to early Christianity and how the island was once the literary and intellectual hub of the faith.
You'll see the Book of Kells, the finest example of early-Christian Irish texts still in existence.
After viewing the Book of Kells, you'll have a chance to walk through the gorgeous long room at Trinity Library. This tall, vaulted, wooden hall is lined floor to ceiling with texts. It's especially popular with fans of the Harry Potter books, as it's thought to have inspired J.K. Rowling when writing her series.
Next on your Dublin trip itinerary is a historic walking tour. Walking tours are an excellent way to get oriented to a new city.
There are many great walking tour companies operating in Dublin, but one of my favorites is the free tour with Unearthed Tours Dublin.
This tour starts at St Stephen's Green Park and takes you for approximately 1.5 hours past many top sights in south Dublin. You'll learn about the legend of the Molly Malone statue, walk along Grafton Street, and get a whirlwind of over 4,000 years of Irish history.
A few other top-rated historic Dublin walking tours include:
Afternoon: Dublin Castle & Grafton Street
After the tour, grab lunch then head to Dublin Castle, the former seat of government for British rule in Ireland. Take a self-guided tour of the staterooms and learn about how British rule functioned in Ireland prior to the country's independence.
If you'd like to streamline your 4 day itinerary for Dublin, you can book a Fast Track Book of Kells Tour with Dublin Castle to combine your morning and afternoon activities while seeing the sights with a knowledgeable guide.
Next, walk along Grafton Street – the city's main shopping thoroughfare. Grafton Street is famous for its buskers and many talented artists play for tips, drawing large crowds of people. Take a minute to enjoy a few songs and support these up-and-coming musicians.
Evening: Dinner and drinks in Temple Bar
End your first day in Dublin with dinner and drinks in the famed Temple Bar neighborhood. This area has a lively night scene and many pubs have live music in the evenings – like Bad Bobs and The Old Storehouse.
Day 2: The Legacy Of The Famine
Morning: EPIC Museum of Emigration & the Jeannie Johnston
Start your second day in Dublin with a visit to the EPIC Museum of Emigration, a very popular attraction. This unique museum chronicles the history of Irish migration, which reached its peak during the Irish Potato Famine (1845-1849).
During this period, over 1 million Irish left the island to escape starvation. The museum explores the lasting legacy of emigration on Ireland and the world – including the many cultural exports that the country is famous for.
When booking your ticket to EPIC, be sure to also get a ticket to the nearby Jeannie Johnston Experience.
This replica of a coffin ship shows the horrid conditions experienced by travelers fleeing the famine in search of a better life. As you walk through the heart of the ship, you'll hear firsthand accounts of the awful experience of traveling aboard one of these vessels.
Afternoon: Art & treasures at the National Gallery Museums
Before heading back to south Dublin, grab lunch around O'Connell Street, Dublin's main street on the north side of the river. Then cross over the Ha'Penny Bridge to the south side of the city.
The Ha'Penny Bridge got its name from the fact that each person crossing the bridge had to pay "half a penny." Today it's free to cross, so feel free to use it as much as possible while exploring Dublin in 4 days.
Make your way to Ireland's National Gallery, home to the premier collection of Irish artists in the world. I recommend visiting the main wing dedicated to Irish artists. The collection contains paintings by Jack B. Yeats, Margaret Clark, and more.
Be sure not to miss The Marriage of Strongbow and Aoife by artist Daniel Maclise. This arresting painting takes up a whole gallery wall and depicts arguably one of the most important moments in Irish history.
Adjacent to the National Gallery is the National Museum of Archaeology. Pop in to view some key exhibits. Most notable are the treasury – full of Celtic and early-Christian gold artifacts – and the bog bodies exhibit, showcasing preserved bodies found in peat bogs around the country.
Evening: Traditional Irish Cuisine and a Pub
If the bog bodies exhibit didn't take away your appetite, head to the Stags Head for some traditional Irish cuisine. The pub serves a delicious beef and Guinness stew as well as fish and chips and other classic pub fare.
Base yourself at the Stags Head for the night or head to Kehoe's on Anne Street for a traditional Irish pub experience.
Day 3: Day Trip To Glendalough & Powerscourt
If you're in Dublin for a few days, you should definitely spend time in the Irish countryside.
With that in mind, your third day in Dublin is the perfect time to see some of the surrounding areas. I highly recommend a day trip to Glendalough and Powerscourt Estate.
First, you'll visit Powerscourt Estate, one of the most beautiful estates in Ireland. The highlight is a visit to the beautiful Italian gardens, which took 12 years to complete.
Next on the agenda is the ancient monastic settlement of Glendalough, located in the Wicklow Mountains. This incredibly scenic and atmospheric spot was home to a 6th-century monastic settlement.
Head to the visitors center to learn about St. Kevin and the significance of Glendalough, then visit the monastic ruins which include one of the best remaining examples of an Irish round tower.
Be sure to leave time to walk out to the lake and see with your own eyes what drew the monks to this beautiful place of solitude.
Your tour drops you off back in Dublin in time to enjoy dinner out in the city center.
Day 4: 20th Century Ireland & Irish Independence
Morning: Christ Church Cathedral & Kilmainham Gaol
The final day of your Dublin vacation itinerary begins at Christ Church Cathedral. In terms of what to see in Dublin 4 days, this spot should definitely be on your list.
Once the heart of Medieval Dublin, there's been a cathedral at this site for over 1,000 years. Highlights within the cathedral include the tomb of Strongbow and the crypt.
Next, take a taxi out to Kilmainham Gaol. While the jail is further from the central tourist sights, it's an important place full of history.
People from many walks of life have resided in Kilmainham Gaol. During the Irish Potato Famine, when starving farmers flocked to the cities in search of food and work, Dublin was rife with crime. Children as young as five years old were jailed for stealing.
Even with this sordid history, Kilmainham Gaol gained infamy for its role during the Easter Rising of 1916. Leaders of the uprising were imprisoned at Kilmainham, and 14 were executed via firing squad in the jail's courtyard.
These men were community leaders: teachers, shopkeepers, and students. Their execution enraged the general population and became the catalyst for the successful Irish Revolution three years later.
Afternoon: Guinness Storehouse
End your 4 days in Dublin on a happy note with a trip to the Guinness Storehouse. Guinness is practically synonymous with Ireland and is the best-known Irish export.
The Guinness Storehouse is a fun experience where you learn about the history of the company and how the beer is produced. Your visit ends with a pint of the freshest Guinness you'll ever drink, enjoyed in their Sky Bar with the best views of Dublin.
Prefer Irish whiskey to beer? The Jameson Distillery is another option!
Evening: Irish Dancing
Cap off your trip to Dublin with an evening spent watching traditional Irish dancing at the Church Café Bar. Be sure to grab a seat on the lower level near the stage for the best views.
Top-Rated Tours In Dublin
Short on time but want to make the most of your 4 days in Dublin? Add the following top-rated experiences to your Dublin itinerary:
Click here for a full list of Dublin tours!
Tips For Spending 4 Days In Dublin
Now, every city is different. So let's go over a few important pieces of advice for planning an unforgettable 4 day Dublin itinerary:
Prepare for rain. When it comes to what to pack for a trip to Dublin, it's important to know it rains frequently. Make sure to pack a rain jacket and travel umbrella so you're prepared.
Pack comfortable footwear. Dublin is best explored on foot, so wear comfortable shoes to navigate the cobbled streets and make the most of your sightseeing. Personally, I love this selection of waterproof walking shoes.
Spend time in Temple Bar. Sure, it's touristy; but it really is a must-visit for its lively atmosphere, street performers, galleries, and restaurants. Explore during the day and night to see different aspects of this famous area.
Keep your valuables protected. As noted above, while violent crime is rare in Dublin you will need to be vigilant of pickpockets. You can do this by wearing pickpocket-proof clothing or hidden-pocket scarves. Additionally, consider wearing a cross-body bag in front of your body so you can always see it. These travel safety essentials can really help ease your mind on the road.
Carry cards and cash. While you'll generally be able to pay with a credit card around Dublin, it's always good to have some cash on hand – especially for smaller purchases or in more remote areas.
Cost Of A 4 Day Trip To Dublin
Dublin is not a cheap city to visit. Below, I've broken down the approximate daily costs for a trip to Dublin.
Accommodation
Expect your greatest expense to be accommodation. Accommodation prices vary depending on the type you choose. The average hotel in Dublin costs €126 per night.
This map can help you compare your options. It's set to show hotels and rentals in the Temple Bar district, but you can easily change this based on where you're staying:
Transportation
Dublin is a walkable city and you can get to most places of touristic interest on foot. Taxis are the most expensive mode of transportation. Expect to pay around €15-€20 per ride within the city center. A taxi to and from the airport to the city center costs between €35-€45.
If you take public transit during your time in Dublin, expect to pay between €1.30-€2.60 per ride.
Food and Drink
Restaurants and drinks will likely be your next greatest expense. A budget meal costs between €7-€15, a mid-range meal is €16-€30, and a nicer meal can be €35 or more. The standard cost of a pint is €6-€7.
Activities
One thing I love about Dublin is that many attractions, including all the national museums, are free. For this 4 days in Dublin itinerary, expect to pay an average of €30 a day for activities.
Dublin Travel Insurance
When visiting Dublin — or anywhere else in the world — it's wise to get travel insurance.
One of the best travel medical insurance for travelers is SafetyWing as they've got a large network and offer both short-term and long-term coverage — including coverage if you're traveling for months as well as limited coverage in your home country.
Additionally, SafetyWing is budget-friendly and offers $250,000 worth of coverage with just one low overall deductible of $250.
Click here to price out travel insurance for your trip in just a few clicks.
Frequently Asked Questions About Visiting Dublin
Now that we've gone over an unforgettable itinerary for 4 days in Dublin, I'll answer some frequently asked questions about travel in the city.
Q) How many days should you spend in Dublin?
Spending 4 days in Dublin, Ireland is the ideal amount of time to see the city highlights and soak up its lively atmosphere.
Q) What month is best for Dublin?
The best month to visit Dublin is June for the longest days of the year and the best weather. Come to Dublin in early June to avoid the summer rush yet still enjoy summer in Dublin.
Q) Is Dublin a walkable city?
Yes, Dublin is a very walkable city. Most major tourist attractions are clustered within the city center and can easily be visited on foot.
Q) Is Dublin an expensive city to visit?
Yes, Dublin is an expensive city to visit. In fact, it's one of the most expensive cities in Europe, both to visit and to live in. Expect high prices for lodging, restaurants, and attractions.
Q) What is the #1 attraction in Dublin, Ireland?
The top attraction in Dublin is the Guinness Storehouse, which attracts over 1 million visitors a year.
Dublin 4 Day Itinerary: Final Thoughts
Dublin, the captivating capital of Ireland, features a fascinating history, rich culture, walkable neighborhoods, abundant greenspace, and an array of unforgettable things to do.
With careful planning, you can fit in most, if not all, of the main tourist attractions of Dublin in 4 days.
Don't be afraid to customize this itinerary to your personal liking and needs. Do as much or as little as possible, even if it means spending a few hours wandering without a plan or relaxing in a local park. Just enjoy this incredible city!
What would you add to this 4 days in Dublin itinerary?
About The Author
Tamar Marder is a family travel blogger who currently lives in Dublin, Ireland with her husband, two kids, and their dog. When not traveling, you can find her buried in a good book. You can follow Tamar's travels on her blog, World by Weekend, as well as on Instagram and TikTok.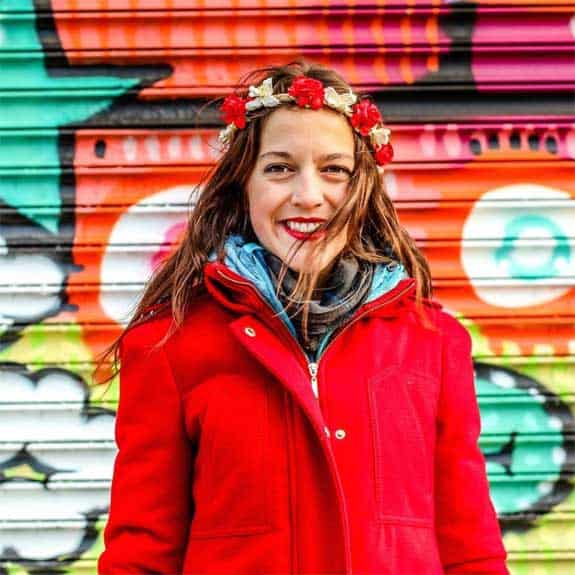 Hi, I'm Jessie on a journey!
I'm a conscious solo traveler on a mission to take you beyond the guidebook to inspire you to live your best life through travel. Come join me!
Want to live your best life through travel?
Subscribe for FREE access to my library of fun blogging worksheets and learn how to get paid to travel more!