23 Fun & Cheap Things To Do In NYC (From A Local)
By Jessie Festa. This guide to exploring NYC on a budget contains affiliate links to trusted partners!
Looking for free and cheap things to do in NYC?
Then you're in the right place!
While New York has a reputation for being expensive, the truth is there are actually loads of complimentary and inexpensive things to do in NYC.
As a local New Yorker with an intense curiosity, I'm constantly stumbling upon new budget-friendly New York activities, which I'll share with you below.
This guide to NYC on a budget contains a mix of tourist attractions and non-touristy NYC experiences — plus insider tips for having fun in New York without breaking the bank.
💡 Quick tip: Save money while exploring top NYC attractions with a New York CityPASS or a New York Explorer Pass.

🏨 Budget hotels: A few top picks for budget accommodation include the:
–Carlton Arms Hotel (Gramercy Park)
–Harlem Flophouse (Harlem)
–Pod 51 (Midtown)
–Moxy Times Square (Times Square)

💸 Budget-friendly experiences: Search the Tiqets website for great deals on tours and attractions and Fever for fun events. You can also search Viator's "Deals & Discounts" section to find discounted tours.
Find Fun Cheap Things To Do In NYC [Free Printable Guide]
Where to get creative java drinks and delicious dishes from unique NYC restaurants
How to discover opportunities for exploring nature in New York City
Ways to get off-the-beaten-track to discover a side of the city many tourists miss
Book Cheap NYC Accommodation
Let's kick things off by discussing where to stay when exploring NYC on a budget. This will be especially helpful if you're on a solo trip to NYC and don't have anyone to split accommodation costs with.
While finding cheap hotels in New York isn't exactly easy, it also isn't impossible. A few of my favorite budget-friendly Manhattan accommodations include:
Broadway Hotel & Hostel (Upper West Side NYC). This affordable boutique hotel is within walking distance to Central Park as well as Riverside Park, which offers lovely views of the Hudson River.
YOTEL New York City (Hell's Kitchen). This futuristic hotel has a Jetson's vibe. Expect loads of experiential amenities, from delicious and Instagrammable NYC restaurants to a huge outdoor terrace. Plus, you'll be welcomed by a giant robot arm who can take your luggage.
Hotel Edison (Times Square). This property boasts being one of the best "value luxury" hotels in New York City. Onsite, try the tasty homemade pasta at Bond 45 or a craft cocktail at The Rum House — one of the top things to do in Times Square.
Pod 39 (Murray Hill). Rooms are small and functional, which helps keep things affordable. That being said, you won't spend much time ensuite as there are loads of experiences to enjoy onsite, from one of NYC's best rooftop bars to a beautiful Moroccan-inspired game room and beyond. Note: They also have a location in the trendy Williamsburg, Brooklyn neighborhood (click here).
A few other top picks for budget-friendly NYC hotels include:
Looking for a fun hostel in NYC that doesn't break the bank? Check out the Hostelling International (HI) New York City Hostel in West Harlem.
Along with a large and beautifully-decorated outdoor patio and garden, HI features a game room, communal kitchen, a variety of room types (including private rooms), social experiences like free local tours and onsite comedy shows, and more.
Plus, you can walk to popular NYC attractions like Central Park, the American Museum of Natural History, and the Apollo Theater.
Click here for the full list of budget-friendly NYC hotels from $109/night.
Tips for finding cheap NYC accommodation
Make sure to also check out hotels in Brooklyn, Queens, and The Bronx, as you can often find better deals and you'll be just a $2.75 subway ride away from Manhattan attractions.
CouchSurfing is another option, offering free accommodation no matter where you want to stay. Just note that with CouchSurfing you'll likely be sleeping on someone's couch, and they may want to spend time with you for a cultural exchange (sometimes this is the form of "payment" instead of cash).
Want beautiful photos taken of you in scenic New York spots? Book a Private Photo Journey, a walking tour that includes photos of your group to keep. Or get a styled, custom shoot that tells your unique story through an NYC Influencer Shoot or Professional New York City Shoot. Email [email protected] with inquiries.
Getting To New York City On A Budget
If you're flying to NYC, you can use a tool like Google Flights to compare rates for different dates and airlines. You can also find cheap options using CheapOAir.
Additionally, services like Going (formerly Scott's Cheap Flights) can help you find crazy flight deals and error fares. If you want to check them out, you can click here to start a free trial.
Are you on Twitter?
I also love following deal handles like @SecretFlying and @TheFlightDeal to find the absolute cheapest airfare. Make sure your Twitter alerts are turned on for these handles, as often the deals they post disappear quickly.
For those who can travel by land to New York City, I often find MegaBus to have some of the best deals.
If you'd prefer to drive — which also helps you enjoy some of the great New York road trips available — I highly recommend checking out Discover Cars to quickly compare your car rental options.
Their comparison tool does the homework for you, so there's no need to have 10+ tabs up trying to figure out which company is the most affordable.
Actually, you can save up to 70% using their tool! You can try it out here.
Getting Around NYC On A Budget
Here is an important tip for those wanting to travel NYC on the cheap:
If you want to save money, ride the subway or bus. It is truly the best way to get around New York City and is what most locals use.
It may sound obvious, but there are many visitors who get freaked out by the subway — to the point where they'll blow their vacation money on cabs instead of experiences!
The cost of a subway ride is $2.75 to go anywhere. New York City doesn't charge based on zones.
You can also purchase a weekly unlimited pass ($33) or monthly unlimited pass ($127). Actually, you don't even have to purchase a MetroCard; simply keep tapping into the subway system with the same credit card and it'll be free for the week after 12 taps (starting Monday and ending Sunday).
If you need help navigating the subway download CityMapper, an app that tells you exactly how to get from Point A to Point B, as well as which train cars and station exits will most efficiently get you where you need to go.
For a more ambient ride, opt for the NYC Ferry, which is also $2.75, though you'll need to buy a different card as it's a different company that runs it. This is actually cheaper compared to London's tube trains.
Oh, and if you do opt for car service, know that yellow cabs tend to be much cheaper than Uber and Lyft.
23 Free & Cheap Things To Do In NYC
Now let's dive into some of the best free and cheap things to do in NYC, like:
1. Book A Budget-Friendly NYC Photoshoot
Looking to commemorate your trip to NYC with beautiful imagery? Want to explore New York with a licensed tour guide who is also a local photographer?
Shameless plug:
My company NYC Photo Journeys offers private NYC photo tours and professional NYC photo shoots at a budget-friendly price.
While not cheap, the experience is a great value as you leave with an unlimited number of professional photos for a lower price than many other New York City photographers charge.
For the best deal, opt for Package #2 on this page, which includes a pre-shoot planning call and a two-hour photoshoot with multiple locations and unlimited photos.
2. Subscribe To Newsletters
There are tons of free parties and events — that many times also include free food and drinks — going on in NYC at any given moment. You just need to know where to find them.
The cost to learn this coveted information?
Your email address, as there is a slew of newsletters you can subscribe to if you want to be kept in the loop on inexpensive things to do in New York.
Some of my favorite newsletters for finding cheap fun things to do in NYC include:
Not only will you save money, but you'll discover typically non-tourist things to do in NYC.
3. Visit NYC Museums On Free Nights
Why is New York so popular? One reason is its access to important cultural institutions.
If you're looking for cheap attractions in NYC, you'll be happy to know that certain museums are always free to visit, such as the Museum at the Fashion Institute of Technology, Goethe House German Cultural Center, and the Museum of American Folk Art.
Other NYC museums are free at certain times.
For instance, the Brooklyn Botanic Garden offers free admission Saturdays from 10am to noon, while the New Museum of Contemporary Art is free to visit on Thursdays from 6pm to 8pm.
Keep in mind, going at free times often means bigger crowds.
There are also museums that are pay-what-you-wish (for New York and neighboring state residents), like the Museum of Natural History and the Metropolitan Museum of Art (one of the top Upper East Side attractions!), or very inexpensive like the City Reliquary ($5).
The latter is super quirky, with rotating exhibits on local culture, show and tell events, and permanent artifacts ranging from rotting birthday cakes to old rat bones.
Pro tip: Museum stores showcase some of the best New York souvenirs you can find, so save time for shopping. They're also perfect picks when looking for fun things to do in NYC when it rains!
4. Know Where To Get Buzzed On A Budget In NYC
Of course, the best time to go out for drinks is during happy hour, though it helps to also know of a few bars that are cheap to begin with. A few of my favorites:
The Library (East Village). This dive bar near Upright Citizen's Brigade — a budget-friendly comedy club — features a punk rock-focused jukebox and dusty books as well as super cheap drinks, especially from 4-8pm Monday through Friday when it's buy-one-get-one-free. Most beers are about $5-$8.
The Late Late (East Village). They offer a $15 beer and burger special daily from 5-7pm as well as $2 off all drinks plus $10 beer-shot combos daily from 5pm-7pm. And their cocktails are phenomenal.
The Grey Mare (East Village). This cute restaurant and bar serves high-quality food and drink — which is especially discounted during happy hour on weekdays from 3pm-8pm with $5 apps, $6 draft beers, $8 wines, and $10 classic cocktails.
Boobie Trap (Bushwick, Brooklyn). This boob-themed bar is one of Bushwick's top attractions, featuring board games, dangling roller skates, F*ck Yelp t-shirts for sale, shelves of dolls, and other kitsch knick-knacks. Food on the menu is less than $10, plus there's free candy. From noon to 8pm it's happy hour, though you can always get a $2 shot with any beer and $10 cocktail pints. They also offer a "Man Bun Special" where you can get a full bottle of booze for allowing them to chop off your man bun!
At The Wallace (Harlem). This place is tons of fun with arcade games, shuffleboard, and giant Jenga and Connect 4, as well as tasty grilled cheeses, waffle fries, and hot dogs. It's always happy hour here, as their budget-friendly menu showcases $4 beers, $16 beer buckets, $9 cocktails, and a food menu where almost everything is under $15.
Otto's Tacos (Various locations). Cheap tacos (~$4 each) and beer for $5 or less.
The Wayland (East Village). Monday through Friday from 4pm-7pm they serve $4 beers, $7 oyster shooters, and discounted oysters. You can also order a tasty craft cocktail for $10!
Dutch Kills (Long Island City, Queens). Sunday through Thursday from 4pm to 6pm they offer $14 craft cocktails. While that might not seem super cheap, this bar is affiliated with Milk + Honey staff, so you're having what should really be a $17 cocktail at a discount.
Also, for those looking for fun things to do in NYC at night, this bar is open late!
Keep in mind, this list of budget-friendly New York City bars is in no way exhaustive. Head to any neighborhood and just wander to find your own delicious budget-friendly discoveries.
Also, make sure to check out some of the best bottomless brunch in NYC options, especially as many are budget-friendly!
5. Let Your Camera Guide You
A fun and free way to explore cheap things to do in NYC is through the lens of your camera.
One of my favorite things to do is choose a random neighborhood — a few favorites of which include the West Village, SoHo, Williamsburg, the Upper East Side, the Upper West Side, and Long Island City— DSLR in hand, and wander without a plan. Those are some of the most Instagrammable places in New York City.
I always make awesome organic discoveries along the way.
That being said, if you want a licensed NYC sightseeing guide and a professional photographer to show you around, then my company is happy to assist.
Check out our private custom photo tours, with every tour including high-resolution photos of your group to keep.
Or, if you don't necessary care about having a tour and simply want to maximize the amount of photos you get, check out our NYC Influencer Shoots and Custom New York Photoshoots.
6. Know Where To Go For Architecture
For those wanting cheap things to do in NYC, you can simply stroll great New York streets and photograph or admire their beauty, which costs nothing.
A few recommendations for architecture nerds:
Here are also some of my favorite streets of New York if you need further inspiration.
Want beautiful photos taken of you in scenic New York spots? Book a Private Photo Journey, a walking tour that includes photos of your group to keep. Or get a styled, custom shoot that tells your unique story through an NYC Influencer Shoot or Professional New York City Shoot. Email [email protected] with inquiries.
7. Enjoy Free & Cheap Samples On Bleeker Street
In the West Village, you'll find Bleeker Street, heaven for budget travelers, free sample lovers, and those interested in budget-friendly bites. My recommendations:
$1 arancini (rice balls) at Faicco's Pork Store
$5 or less pastries and hot beverages at Rocco's
Free chocolate samples at Royce Chocolate
Free cheese (and sometimes meat!) samples at Murray's Cheese
These are some of the most delicious cheap things to do in New York City!
8. Download TodayTix (Or Go Beyond Broadway)
TodayTix is a must-download app if you're interested in Broadway theater. The app lets you buy uber discounted tickets on last-minute unsold seats.
For example, looking at the app as I write this I'm seeing Broadway shows for up to 47% off, with sample prices including Paradise Square from $39, Dear Evan Hansen from $49, Chicago from $49, and Moulin Rouge from $59.
There are also a ton of free and cheap theaters in NYC if you don't mind skipping Broadway itself.
A few suggestions:
Of course, seeing a live taping is also a fun NYC experience. Here is a list of possible shows to snag tickets to!
9. Go For A Bike Ride
Biking in New York is a worthwhile experience, whether you want to bike for transportation or leisure reasons.
Looking for some scenic rides? Try cycling over the George Washington Bridge into New Jersey. It's one of the top cheap things to do in NYC, as you simply need to rent a bike for this scenic experience.
10. Check NYC Park Calendars
When it comes to cheap activities in NYC, you can't go wrong with exploring the local greenspaces. Year-long, our many parks offer free things to do in New York City, especially when it comes to events.
For instance, Central Park hosts a slew of free walks, movies, concerts, and performances. Check their calendar here (toggle "free" to see only the free events).
For 100% free things to do I love Bryant Park, home to complimentary juggling lessons, open-air films, book club meetings and literary lectures, table games, and more. They try to cover a variety of cultures with their events, from games of petanque (French) to Tai Chi and Maj Jong (Chinese).
When it's warm, you'll regularly find me at the Prospect Park Bandshell for BRIC Celebrate Brooklyn!, an annual summer festival with free performances of all kinds. It's one of the top cheap things in NYC as far as memorable experiences are concerned.
For ticketed events, my friends and I often have a picnic outside the fence of the concert so we can still enjoy the sounds and each others' company for free.
Tip:
If you can't find any park events that interest you, there's always a bottle of Prosecco and a picnic blanket with your name on it, especially if you opt for one of the best NYC picnic spots.
Just make sure to bring plastic cups and/or a koozie for any alcoholic beverages, since technically it's illegal. If you're not being obnoxious and blatant you likely won't get in trouble, though.
For the cheapest deals, head to Astor Wine & Spirits, where $6 bottles of wine are prevalent and actually tasty! Also, check their calendar, as they offer free tastings almost every day.
11. Sleep Outside Manhattan
While I posted a list of budget-friendly Manhattan hotels at the top of this article, the truth is, you don't need to stay in Manhattan to enjoy the best of NYC!
Brooklyn, Queens, and The Bronx offer amazing experiences too, not to mention the subway costs just $2.75 per ride (or $33 per week unlimited) and runs all night, so you can easily get into Manhattan at any time.
➡️ Click here to browse budget-friendly hotels in Brooklyn (starting at $90/night).
Personal recommendation: The Pod Hotel Brooklyn in Williamsburg.
➡️ Click here to browse budget-friendly hotels in Queens (starting at $78/night). 
Personal recommendation: Hyatt Place in Long Island City. While I love recommending local hotels, this property is such a great location and a great deal that it makes sense to suggest when talking about budget-friendly travel in NYC. 
If you're looking for a view of the Manhattan skyline from Queens, though, the Ravel Hotel as well as Z NYC Hotel are impressive local options.
➡️ Click here to browse budget-friendly hotels in The Bronx (starting at $89/night).
Personal recommendation: For luxury on a budget, the Opera House Hotel in the South Bronx is stunning.
If you're simply going based on price then check out the Morris Guest House in the West Bronx.
➡️ Prefer self-contained stays? Click here or check out the map below to find unique and inexpensive local rentals. It's currently set to Long Island City, Queens, though you can easily change it to your desired NYC neighborhood.
12. Eat For Cheap In NYC With Apps
One way locals eat out so often without breaking the bank? NYC dining apps! A few of my favorites:
There is no commitment with this app, and you get points for using it that can lead to free food. Plus, they're constantly offering discounts and promotions.
For instance, today I got a regular-sized Tokyo Supergreens salad with tofu and a roll from Just Salad for just $1! At the time of writing, you can click my referral link to get a $10 coupon to use in the app.
This app can snag you serious savings on NYC meals, though note you'll need to commit to a monthly membership.
This app uses deals to fill empty restaurant seats. Once you install the app, you'll be able to view restaurants around you — including last-minute deals they post to help get more people into the restaurant during slow times.
Moreover, there are certain NYC staple foods you can fill up on that that are delicious despite being cheap. Some of these include pizza, dumplings, and knishes, to name a few.
13. Experience The Many Free NYC Parks
I use the word "experience" for a very specific reason.
Our major parks don't just offer scenic greenspace and events like those mentioned above, but things to do like hiking, climbing, bird watching, museum visits, viewing al fresco exhibits, wandering gardens, rowing, riding carousels, and more.
A few to check out include Central Park, Prospect Park, Brooklyn Bridge Park, and Van Cortlandt Park.
I also love Washington Square Park to watch buskers.
Also, did you know you can go hiking in Manhattan? My favorite for a good walk in the woods is Inwood Hill Park. You'll see why this is one of my favorite free things to do in NYC in this video:
14. Know Where To Catch Great Views
I once wrote a guide to beautiful views beyond the Empire State Building, which mentions places like the Staten Island Ferry (free to ride between Manhattan and Staten Island and you get a view of the Statue of Liberty), Upstairs at the Kimberly (the Chrysler Building feels close enough to touch) and the Roosevelt Island Tram (simply swipe your MetroCard for a panoramic gondola ride over the sparkling East River).
Another to note is the Pod 39 (mentioned above), a budget-friendly pod hotel that features a 17th-story rooftop.
Here you'll be transported to Europe through terra cotta columns, sprawling ivy over brick walls, and brick arched windows and doorways.
Moreover, you'll take in views of the Empire State Building, One World Trade Center, the Chrysler Building, and the East River.
Click here for what I think are the best views in NYC for free!
15. Opt For A Budget-Friendly NYC Cruise
You don't need to buy pricey tickets for a scenic sunset cruise. Instead, pay $10 to hop on the North River Lobster Co boat and then simply pay for what you eat and drink. 
Sit on the top deck if the weather is warm. It's open and you'll be able to feel the breeze and work on your tan. Plus, the atmosphere on this level is very lively and social.
The second level is also nice, with window-side tables and a raw bar.
Looking for an even cheaper New York City cruise?
Ride the Staten Island Ferry (free), which is 30 minutes both ways and offers impressive views of the Statue of Liberty for a uniquely New York experience.
Plus, you can bring beer on board. In fact, they sell craft beer and mini wines right in a shop located in the ferry terminal.
You can also ride the New York City ferry ($2.75) to take in beautiful skyline views with the wind in your hair.
16. Get Glam For Free
No need to pay outrageous prices for hair and beauty appointments in New York. Instead, go to SalonApprentice.com.
How it works is licensed cosmetologists apprentice at local salons to gain hours and experience, allowing them to earn a beauty education beyond their Beauty School certification.
This means you can experience highly-rated New York salons, get a professional haircut or treatment, and save a ton of money.
Once in a while, I also see postings that give the "models" — that would be you — a small stipend for their time. These slots fill up quickly but are worth a shot if you see them.
Want beautiful photos taken of you in scenic New York spots? Book a Private Photo Journey, a walking tour that includes photos of your group to keep. Or get a styled, custom shoot that tells your unique story through an NYC Influencer Shoot or Professional New York City Shoot. Email [email protected] with inquiries.
17. Take In Art For Free In NYC
When it comes to finding free and cheap things to do in NYC, here's something to know:
Most art galleries in New York City are free to enjoy — including special events, that often include wine, cheese, and inspiring programming.
You'll find galleries all over the city, though a few particularly artsy neighborhoods include Chelsea, Soho, the Lower East Side, Bushwick, and Long Island City.
You can install the See Saw app to help guide your exploration.
If you'd prefer a free art attraction in NYC, check out The High Line, an old rail line converted into an elevated park that is covered in rotating artworks. There are also a number of budget-friendly High Line tours sharing more about the park's fascinating history.
If you visit Queens, head to the Socrates Sculpture Park to walk among rotating sculptures erected right on the East River.
18. Attend Events & Excursions At A Discount
Download the Goldstar app or visit the website to purchase last-minute unsold event tickets at a deep discount.
Some discounted events I'm seeing on the site right now include an NYC Hip Hop vs. Reggae Yacht Party Boat for $14 (originally $40), True Crime: The Musical for $21 (originally $42), and access to the Tribeca Festival 2022: Immersive Gallery for free (originally $70).
Groupon and Living Social are also great for this, as well as for eating at unique NYC restaurants on the cheap.
Of course, you can also purchase a NYC sightseeing pass to save big bucks on local attractions. Some passes include:
Click here for a full list of NYC discount passes!
Finally, you can search the Tiqets website for great deals on tours and attractions and Fever for fun events!
19. Climb Your Way Around NYC
Something fun about New York City:
There is a lot to climb — for free!
First of all, many of NYC's parks have areas where you can boulder. For instance, in Central Park, you can climb Worldless Boulder and the Rat.
If you'd like a great view, climb up to the 6th floor of DSW Designer Shoes in Union Square to take in vistas of the beautiful clock tower of the Metropolitan Life Insurance Tower, the Empire State Building, and the Fuerza Bruta Theater
Technically, the Statue of Liberty is also free to climb, though you will need to pay for the boat ride to and from the statue. Luckily, the tickets are inexpensive.
Just a short ferry ride from Lower Manhattan on Governors Island, there are adult playgrounds full of jungle gyms, hills (one with a slide!), and structures to climb.
20. Give Yourself A Scavenger Hunt
For a fun day of exploring NYC, give yourself a theme, and try to complete as many relevant experiences as possible. A few ideas to get you started include discovering…
Urban waterfalls in NYC. Like the one inside of Chelsea Market. Pro tip: The market also has loads of free samples and inexpensive tastings.
The best pocket parks in New York City. I personally love Paley Park and Greenacre Park — both of which also contain urban waterfalls.
NYC's best walking bridges. Like the Brooklyn Bridge, Williamsburg Bridge, Manhattan Bridge, and Queensboro Bridge.
New York City's best ice cream. Don't miss OddFellow's, Van Leeuwen, and Big Gay. Feel free to also swap in your favorite treat or food as the theme.
Looking for a real scavenger hunt experience? Click here for a list of fun and inexpensive options!
21. Book Cheap NYC Tours
Sure, there are plenty of pricey experiences in New York, but you can also find plenty of NYC tours and attractions for less than $50, like:
Click here for a full list inexpensive NYC tours & attractions.
22. Attend Free NYC Events & Festivals
New York City is full of fun events that are completely free to attend. Along with weekly events like the Brooklyn Flea, Smorgasburg, and Artists & Fleas market, a few great annual events to check out include:
Central Park's Summerstage. See tons of great outdoor music, dance, comedy, and performance acts — as well as movies — for free.
Summer Streets. For a few weeks each summer, New York City closes down seven miles of streets to encourage people to go out and play through rock climbing walls, ziplining, cycling, workouts, and more.
NYC Multicultural Festival. This annual event celebrates various cultures around the world through music, dance, poetry, art, food, fashion, and more.
Blues BBQ Festival. Enjoy food and music at Pier 97 at Hudson River Park, right on the water.
Click here to view a regularly-updated calendar of local happenings.
23. Explore The Beaches
Many people don't realize that there are numerous beaches accessible from NYC, many of which are accessible via public transportation.
While you'll find little beaches all over — like on Randall's Island in Manhattan and in Brooklyn Bridge Park in Brooklyn — most locals head to the Rockaway Peninsula (aka the Rockaways) in Queens for a true beach experience.
There are numerous beaches to choose from in the area, though for a lively and social option, head to the People's Beach at Jacob Riis Park in the Rockaways.
Here you can swim, surf, enjoy food and drinks from the boardwalk, and soak up the sun.
Other New York City beaches to check out include Orchard Beach (The Bronx), Coney Island Beach (Brooklyn), and Manhattan Beach Park (Brooklyn).
Visiting these scenic stretches of sand is one of the top free and cheap things to do in NYC!
And on that note…
I hope this helps you plan an epic trip to New York City without breaking the bank.
If you're looking for more fun ways to explore NYC on the cheap, check out these essential NYC travel tips.
Want beautiful photos taken of you in scenic New York spots? Book a Private Photo Journey, a walking tour that includes photos of your group to keep. Or get a styled, custom shoot that tells your unique story through an NYC Influencer Shoot or Professional New York City Shoot. Email [email protected] with inquiries.
Budget-Friendly NYC Travel Insurance
When visiting New York City — or anywhere else in the world — it's wise to get travel insurance.
One of the best travel medical insurance for travelers is SafetyWing as they've got a large network and offer both short-term and long-term coverage — including coverage if you're traveling for months as well as limited coverage in your home country.
Additionally, SafetyWing is budget-friendly and offers $250,000 worth of coverage with just one low overall deductible of $250.
Click here to price out travel insurance for your trip in just a few clicks.
What are your favorite free and cheap things to do in NYC?
Enjoyed this guide on cheap things to do in New York City? Pin it for later!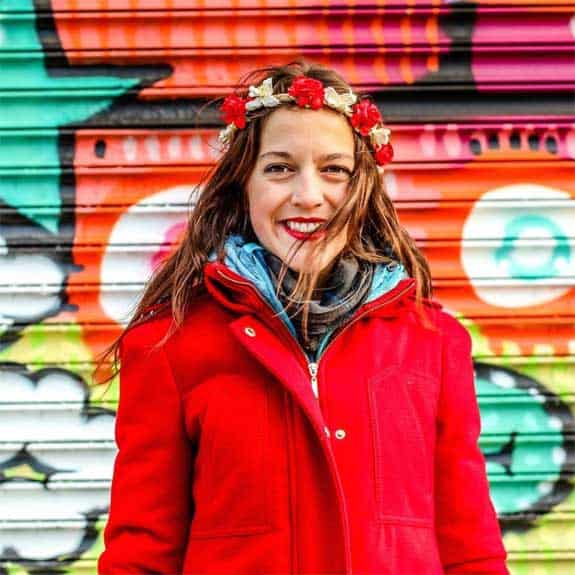 Hi, I'm Jessie on a journey!
I'm a conscious solo traveler on a mission to take you beyond the guidebook to inspire you to live your best life through travel. Come join me!
Want to live your best life through travel?
Subscribe for FREE access to my library of fun blogging worksheets and learn how to get paid to travel more!