Why Is New York So Popular? 15 Reasons To Love NYC!
By Jessie Festa & Dale P. This article on why New York is famous contains affiliate links to trusted partners!
Why is New York so popular?
It's a question that gets asked a lot in online forums and by people who have never visited the city, but who are curious what makes New York famous.
If you've ever wondered why New York is so popular, below you'll find some of the top reasons to love NYC that can help you gain clarity.
New York City is one of the most-visited cities in the world, with over 66 million annual visitors. The city is also home to over 8 million people, making it the largest city in the United States.
So what makes New York so special? Here are some of the biggest reasons why New York is great!
Looking to capture your time in NYC with beautiful photos? Book a Private Photo Journey, a walking tour that includes photos of your group to keep. Or get a styled, custom shoot that tells your unique story through a NYC Influencer Shoot or Professional New York City Shoot. These experiences are offered by Jessie on a Journey's sister company, NYC Photo Journeys. Email [email protected] with inquiries.
The Best Things About New York City [Free Guide]
Before we dive into our article on why people love New York City, I invite you to grab a copy of my free NYC Local Guide.
It shares some of the best things about NYC for visitors, with a few highlights from the PDF guide being:
Where to get creative java drinks — in beautiful Instagrammable cafes in NYC, too!
How to discover unique opportunities for exploring nature in New York City!
Ways to get off-the-beaten-track to explore a side of the city many tourists miss!
Once you've grabbed the guide, keep reading to discover why NYC is the best city in the world in the eyes of many locals and visitors.
What Is NYC?
For those who are unfamiliar with what NYC is and where it's located, let's start with a little New York City overview.
NYC, which stands for New York City, is a major metropolitan area in New York State.
While it's not the state capital, it is the most populous city in the United States with about 8.8 million people. It's large size and population is actually one of the contributing factors to what makes NYC so famous.
Another important thing to understand about NYC is that it's comprised of five distinct boroughs:
Manhattan
Brooklyn
Queens
The Bronx
Staten Island
Each of these boroughs has its own unique offerings, though all come together to create New York City.
Why Is New York So Popular?
Okay, so why is NYC so popular? Here are 15 reasons why New York City is so famous.
1. Diversity
New York is one of the most diverse cities in the world. Actually, many people say that NYC is the capital of the world due to its diversity and multiculturalism.
The strong tradition of immigrants from around the world moving to New York led to the city's nickname of "The Melting Pot." For hundreds of years, people from other countries have come to New York seeking a better life, new opportunities, and the ability to pursue their dreams.
In New York, more than one-third of the city's residents were born outside of the United States. People of every nationality live in New York. In fact, more than 600 languages are spoken in New York, making it one of the most linguistically diverse cities in the world.
The city's diversity can be witnessed in its food, art, music, culture, and neighborhoods.
Pro tip: you can explore NYC's immigration history at the Tenement Museum, where you'll visit a 19th-century tenement building and learn the stories of the families who lived there.
2. Food
You can't ask "Why is New York City so popular?" without getting a response related to the local culinary culture.
NYC is one of the best foodie cities in the world because of its globally-inspired cuisine, influenced by the many cultures that contribute to the city's diversity
What food is New York famous for? Some of the most iconic foods New York is famous for that you should definitely try include New York bagels, New York pizza, and New York cheesecake.
Because New York is a multicultural city, it's known for being home to authentic cuisine from all around the world. One great place to sample a variety of dishes is at the Queens Night Market located in the New York City borough of Queens. This open-air weekend market features food from more than 100 local vendors.
Another option is Smorgasburg, a weekend market with locations in Brooklyn and Manhattan. The Williamsburg location is the best if you'd like to take in some of the best views in NYC for free while chowing down on Philly cheesesteaks, Chinese bao buns, Filipino street food, Indonesian rice bowls, and more.
New York also boasts some of the best and most unique restaurants in the world. For instance, at Cafe Serai you can order the Reuben Momos, which put a New York twist on traditional Tibetan dumplings.
Finally, there are numerous food tours in New York that share the stories of different neighborhoods through food, like the:
Click here for a full list of NYC food tours.
3. Museums
New York is home to some truly world-class museums, and many of them are totally free to visit.
One of the benefits of living in NYC is access to incredible museums like the Metropolitan Museum of Art, the American Museum of Natural History, the Museum of Modern Art, the Whitney Museum of American Art, and the Guggenheim Museum.
New York's museums house some of the most impressive collections of art and historical artifacts that can be found anywhere in the world.
And most museums offer free or reduced admission for NYC residents, or select days where admission is free or pay-what-you-wish.
4. Walkability
New York consistently ranks as one of the most walkable cities in the world.
Unlike many cities in the United States that prioritize car traffic, NYC was designed to be a very pedestrian city. From strolling down Fifth Avenue, to walking across the Manhattan Bridge or Brooklyn Bridge, to exploring Times Square, you can see so much of the city on foot.
There are also over 1,700 parks — most notably Central Park, whose 843 acres are mainly car-free and filled with walking and bike paths.
Plus, you'll find many residential neighborhoods that are a joy to stroll through. A few top picks include the Upper East Side, the Upper West Side, SoHo, and Long Island City.
It's incredibly convenient to be able to walk outside and have anything you need within a few blocks.
Looking to capture your time in NYC with beautiful photos? Book a Private Photo Journey, a walking tour that includes photos of your group to keep. Or get a styled, custom shoot that tells your unique story through a NYC Influencer Shoot or Professional New York City Shoot. These experiences are offered by Jessie on a Journey's sister company, NYC Photo Journeys. Email [email protected] with inquiries.
5. Public Transportation
Public transportation, really? It may seem like an odd reason to love New York, but the city actually has one of the best public transportation systems in the world!
Compared to other cities in the United States, public transportation in New York is leagues ahead. New York's well-connected subway and bus network makes getting around the city a breeze. Express trains and buses can make the journey extremely quick too.
It's also affordable and environmentally friendly. Less than half of New Yorkers own a car, and in Manhattan, that number is less than a quarter thanks to the ease of using public transportation.
6. Broadway
Why is New York so famous? One major reason is definitely access to the incredible shows on Broadway!
It's no surprise that with New York's thriving visual and performing arts scene, it is one of top destinations for theater in the world. Countless plays and musicals have graced the stages of Broadway's famous theaters on what is known as The Great White Way.
Broadway earned this nickname in the early 20th century due to the dazzling electric lights of the billboards and marquees on the street. Now, Broadway is home to more than 40 theaters, and catching a Broadway show is a must for any visitor on a trip to New York.
Pro tip: if you want to save money on your Broadway show, try entering one of the many lotteries, like this one, to score discount tickets. Additionally, if you don't mind waiting in line you can visit the TKTS Booths in Times Square and Lincoln Center to score up to 50% off same-day tickets.
Love tours? Consider booking a Broadway Theaters & Times Square with a Theater Professional excursion to really immerse yourself in Broadway history and culture.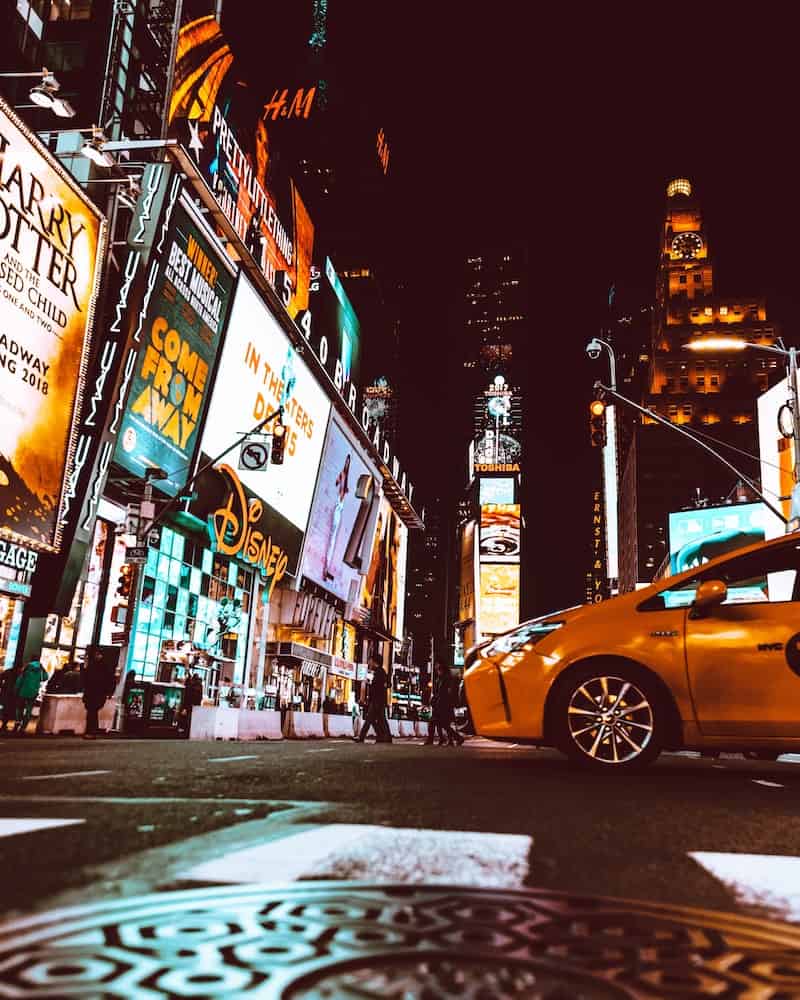 7. Opportunities
What's so special about New York? For one, it's always been a city full of opportunity.
As Alicia Keys sang in "Empire State of Mind," New York City is a "concrete jungle where dreams are made of, there's nothing you can't do."
NYC has always attracted artists, writers, actors, entrepreneurs, and dreamers. Although it can be difficult to make it in New York thanks to the expensive cost of living and a high level of competition, it's still the place to be if you want to make your dreams come true.
To borrow words from another classic song about New York, Frank Sinatra put it best when he declared, "If I can make it there, I'll make it anywhere."
8. Neighborhoods to Explore
One of the greatest things about NYC is all the neighborhoods that you can explore.
New York is made up of five boroughs: Manhattan, Brooklyn, Queens, the Bronx, and Staten Island. Each borough is divided into distinct neighborhoods, for a total of more than 300 in the city.
Each neighborhood has its own unique flair. From hip Williamsburg in Brooklyn to the trendy West Village in Manhattan, you'll never run out of neighborhoods to explore in New York City.
9. Holidays
Few other cities in the United States go as all-out for the holidays as New York.
Thanksgiving in New York is a big deal, with the annual Macy's Thanksgiving Day Parade serving as the unofficial kickoff to the holiday season.
Additionally, Christmas in New York is something you simply can't miss. The events, decorations, window displays, and overall atmosphere are unparalleled, and the city transforms into a true winter wonderland during the holidays.
10. Nature
When you think of New York City, access to nature might not be one of the first things that comes to mind. After all, this is a city that is often described as a concrete jungle.
But surprisingly, there is actually quite a bit of nature in NYC. Central Park is one of the most famous examples. This massive green space offers an urban oasis in the center of Manhattan. And, actually, it's one of the top places to go hiking in Manhattan too.
There's also sprawling Prospect Park in Brooklyn, beaches in Queens and Brooklyn, and Pelham Bay Park — the largest park in NYC — in The Bronx.
Not to mention, New York City is just a couple hours away from beautiful Upstate New York hiking trails as well as the beaches and hiking trails of Long Island.
11. Acceptance
New York City is a place for everyone.
Writer Tom Wolfe said it best when he wrote, "One belongs to New York instantly, one belongs to it as much in five minutes as in five years."
Many people who move to New York, or even just visit for a few days, find that they have a strong connection with the city. No matter who you are, you can find your place and your people in New York.
It's a tolerant city with lots of diversity, including racial and religious diversity. It's also a city that is accepting and welcoming for the LGBTQIA+ community.
12. Things to do
Why visit New York? You'll never run out of things to do! There's a reason that one of New York's many nicknames is The City That Never Sleeps.
No matter what time it is, there's always something going on and it's impossible to get bored. Even after midnight in NYC you'll find plenty of things to do.
Many of New York's famous places — such as Times Square, Central Park, and the Brooklyn Bridge — are also free to visit. You don't have to spend a lot to enjoy New York, as there are tons of fun and cheap things to do in NYC.
Pro tip: along with enjoying top attractions and tours in NYC, check out event websites like The Skint to keep up with interesting local events.
13. Architecture
Is New York beautiful? In our opinion, absolutely!
In a city that is filled with dozens of modern glass skyscrapers, the iconic silhouettes of buildings like the Empire State Building and the Chrysler Building still define New York's impressive skyline.
And there's nothing quite like taking in a view of the skyline from one of NYC's best viewpoints. A few favorites include Governors Island, the Staten Island Ferry, SUMMIT One Vanderbilt, and Westlight rooftop bar and lounge.
If you'd like to add an educational component to taking in the views, consider booking a New York City architecture tour — like this New York Downtown Architecture audio tour or this Flatiron Food, Architecture & History Tour.
You can also book a Manhattan Architecture Yacht Cruise, where you'll sip wine and beer from a 1920s-style yacht while listening to narration from the American Institute of Architects (AIA). It's one of the best Manhattan skyline tours available!
14. Culture
As mentioned earlier, New York is home to incredible cultural institutions, from world-class art museums to incredible Broadway theaters.
New York's cultural legacy goes even further, though.
The city is known for its vibrant music scene, past and present. From the uptown jazz clubs of Harlem in the 1920s to the downtown punk scene of the 1970s, New York has long been known as a music hub.
Additionally, New York is known for being one of the fashion capitals of the world, tracing its fashion roots back to immigration to the Lower East Side in 19th century. Today, along with hosting one of the world's top annual Fashion Weeks, NYC is home to more fashion designer and retailer headquarters than any other US city.
New York is also the inspiration for countless books and movies, and is the most filmed city in the world. In fact, according to many accounts, Central Park is the world's most filmed location.
15. New Yorkers
Finally, one of the main reasons to love NYC is the people.
Not what you were expecting? It's true, New Yorkers get a bad rap for being rude and cold.
And, sure, you might attract their ire if you're walking too slowly or taking up the entire sidewalk.
But contrary to popular belief, New Yorkers are actually a helpful bunch. If you're lost, most locals won't hesitate to stop and give you directions, or recommend a place to go.
New Yorkers can also be very neighborly and rally together for a cause. For instance, after 9/11, St. Paul's Chapel became the main place where Ground Zero workers slept and New Yorkers came to cook meals, offer medical treatment, provide mental health services, and offer assistance in any way they could.
Beyond kindness, this city is full of people who have interesting stories, talents, and passions to share. You can see it while people-watching in the parks, seeing talented performers while waiting for the subway, or attending some of the many different types of performances — from Broadway to more experimental shows.
Looking to capture your time in NYC with beautiful photos? Book a Private Photo Journey, a walking tour that includes photos of your group to keep. Or get a styled, custom shoot that tells your unique story through a NYC Influencer Shoot or Professional New York City Shoot. These experiences are offered by Jessie on a Journey's sister company, NYC Photo Journeys. Email [email protected] with inquiries.
So, why is New York so popular?
Hopefully the above article answered that question for you.
Keep in mind, this list is not exhaustive. These are just a few of the many reasons people love New York City.
Honestly, it's hard to describe New York City. To really understand why NYC is so beloved, your best bet is to visit and immerse yourself in all that New York has to offer.
Discover Why People Love New York On A Tour
Learn fascinating stories and interesting information about New York City on a tour led by a local guide. Some top picks include:
Click here for a full list of local tours that can help you get close to learning everything about New York City, or at least almost everything.
New York City Travel Insurance
When visiting New York City — or anywhere else in the world — it's wise to get travel insurance.
One of the best travel medical insurance for travelers is SafetyWing as they've got a large network and offer both short-term and long-term coverage — including coverage if you're traveling for months as well as limited coverage in your home country).
Additionally, SafetyWing is budget-friendly and offers $250,000 worth of coverage with just one low overall deductible of $250.
Click here to price out travel insurance for your trip in just a few clicks.
How would you respond to the question "Why is New York so popular?"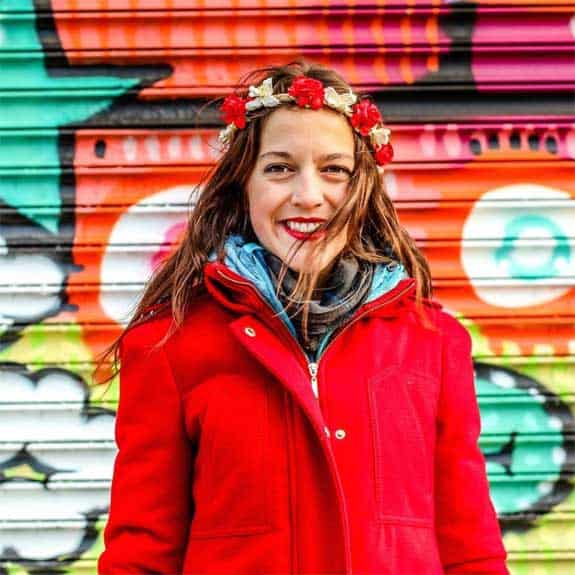 Hi, I'm Jessie on a journey!
I'm a conscious solo traveler on a mission to take you beyond the guidebook to inspire you to live your best life through travel. Come join me!
Want to live your best life through travel?
Subscribe for FREE access to my library of fun blogging worksheets and learn how to get paid to travel more!