26 Fun Things To Do On The Upper West Side NYC
By Kylie Loyd & Jessie Festa. This Upper West Side travel guide contains affiliate links to trusted partners!
Looking for fun things to do on the Upper West Side?
Then you're in the right place!
This NYC neighborhood is known for being home to an abundance of parks, important attractions like the American Museum of Natural History and Lincoln Center, and loads of local eateries, bars, and shops.
Not only that, but it's considered one of the safest New York City neighborhoods and is top-rated when it comes to quality of life.
And if you still need a reason to make NYC's Upper West Side your base, it's much quieter and way less hectic than Midtown while still being well-connected to the rest of the city thanks to the many subway lines and buses — not to mention taxi, Uber, and CitiBike access.
That being said, you'll find loads to do right in and around the neighborhood simply by wandering.
And to help you make the most of that time, the following Upper West Side guide – written by a New York local – outlines attractions, restaurants, hotels, and more!
Upper West Side: Quick Facts
Here are my top Upper West Side picks for:
📸 Strike a pose: The Upper West Side is a popular spot for a Professional New York City Photoshoot — hosted by my company NYC Photo Journeys
🏨 Where To Stay: The Lucerne Hotel, a gorgeous hotel with a great location; click here for a full list of Upper West Side hotels
🥘 Where To Eat: Maison Pickle serves up delicious comfortable food, cocktails, and French dips, not to mention they host one of the best brunches in NYC
🍸Where To Drink: Have a cocktail while gazing out over Lincoln Center at the Empire Rooftop
🌳 Must-Visit: Central Park for a stroll, a bike ride, a picnic, a concert, or a Central Park Secrets & Highlights Tour
🩰 Must-Do: See a performance at the prestigious Lincoln Center, home to the Metropolitan Opera, New York City Ballet, New York Philharmonic, and more
🛍️ Lesser-Known Experience: Shop the Grand Bazaar — touted as NYC's oldest and largest weekly market
Keep reading for my full guide on things to do in the Upper West Side!
NYC Travel Guide
But first, before we dive into some unforgettable Upper West Side Manhattan experiences, we invite you to grab a copy of Jessie's NYC Top Picks From A Local Guide.
The printable PDF guide takes you beyond the popular attractions to discover a more local and lesser-known side of New York City, including what to do in the Upper West Side.
Just a few highlights from the guide include:
Where to get creative java drinks — in beautiful Instagrammable cafes in NYC, too!
How to discover unique opportunities for exploring nature in New York City!
Ways to get off-the-beaten-track to explore a side of the city many tourists miss!
Once you've grabbed your copy, keep reading to dive into everything you need to know to plan an amazing trip to the Upper West Side New York.
The History Of NYC's Upper West Side
Let's kick off this New York City travel guide by backing up a couple hundred years.
If you've been to New York, you probably have noticed that each neighborhood in Manhattan has a very distinct feel. This didn't happen by chance, but has evolved over time through each neighborhood's unique history.
As for the Upper West Side, its history dates back to the 17th century when colonists claimed the land along Broadway, which at the time they called Bloomingdale.
In the 18th and 19th century, the Upper West Side evolved as the riverfront along the Hudson River was used for shipping, transportation, and manufacturing. With the formation of Central Park nearby, squatters began to move over to the Upper West Side, where shacks, squatter housing, and boarding houses became evident.
Evolution of the neighborhood continued as 9th Avenue (now Columbus Avenue) was established, and Columbia University was relocated to its current location in Morningside Heights (just north of the UWS). Riverside Park was formed, and eventually the subway expanded into the Upper West Side.
With the arrival of the subway in the early 20th century, residential development began to grow. Diverse communities made up the neighborhood with African Americans, Russians, Dominicans, Ukrainians, Cubans, and more.
With low rent at the time, the neighborhood began to attract young families and creatives, such as writers and artists, as well as newcomers to the city.
Eventually in the '80s, the community was altered again as rent prices began to rise, income brackets limited the demographics that could move to the neighborhood, and hotels were renovated into co-ops.
Today, the Upper West Side is still controlled through income brackets, making it one of the wealthier neighborhoods in the Big Apple.
With a prime location near Central Park and ease of travel through multiple subway stations throughout the neighborhood, the UWS is a desirable place to live or visit.
Upper West Side Neighborhoods
Yes, you read that right. There are actually sub-neighborhoods within the Upper West Side.
The Upper West Side begins at 59th Street and ends at 110th Street, along the western border of Central Park.
It stretches from the Hudson River on the east, over to Central Park on the West, consisting of the Henry Hudson Parkway, Riverside Drive (or 12th Ave.), West End Avenue (or 11th Ave.), Amsterdam Avenue (or 10th Ave.), Columbus Avenue (or 9th Ave.), Broadway, and Central Park West (or 8th Ave.).
The sub-neighborhoods that tend to fall in the category of the Upper West Side include Columbus Circle, Lincoln Square, Manhattan Valley, and Morningside Heights, so if you're looking for things to do in Lincoln Square NYC or things to do around Columbia University, you'll find them in this guide too.
This NYC neighborhood map can help give you a better understanding of the makeup of the Upper West Side and where it sits in comparison to other neighorhoods:
Upper West Side Crime
Like any neighborhood in New York City, crime does exist. Luckily, the Upper West Side is fairly safe with fewer crime incidents than those in many other areas around Manhattan.
As always though, make sure you're keeping your eyes and ears open for anything suspicious around you, and consider packing some travel safety essentials like hidden pocket garments to help you avoid pickpockets.
You can check out recent UWS crime information here.
What Is The Upper West Side Like?
The Upper West Side is the place to go if you need to catch your breath from all of the hustle and bustle of New York City.
It has a small town, neighborhoody feel in the middle of a big city. Imagine peaceful, tree-lined streets with townhouses and brownstones, small shops, local restaurants, and hole-in-the-wall bars stacked next to each other on either side.
The neighborhood is bordered by the magnificent Central Park to the east, the Hudson River to the west, and is within walking-distance to Columbus Avenue, Amsterdam Avenue, and Broadway, all of which offer plenty of shopping, restaurants, cafés, and more.
Although there are plenty of local amenities and chic attractions to draw the adult crowd, this neighborhood is also very family-centric, providing a quieter location to bring or raise kids.
Where To Stay On The Upper West Side NY
Here is a tip from a professional NYC trip planner:
If planning to stay in this pleasant neighborhood, Hotel Beacon is a gem.
One of the main draws of this Upper West Side boutique hotel is its fully-equipped kitchenettes in each room. Eating out in the Big Apple can be really expensive when visiting. Having the option to shop at the local markets on the UWS can be a huge money-saver and can help you have a more local NYC experience.
Additionally, the Hotel Beacon boasts beautiful views of the city and Central Park. Many visitors choose to hold events or weddings at the hotel for this reason.
Other amenities include laundry on-site, a fitness center, the Beacon Bar, and more.
Prices range from around $150 and up depending on room choice. They also offer special rates and discounts with various packages.
You can book your stay at the Hotel Beacon here!
Want to see other Upper West Side accommodation options?
Click here for a full list of local hotels!
Prefer self-contained stays?
Click here for a list of local rentals!
You can also check out this map:
And if you're interested in living in a hotel in NYC, there are numerous extended stay hotel options too!
Fun Local Things To Do On The Upper West Side
Wondering what to do on the Upper West Side to have a memorable time? Here are our suggestions. Note that many of these experiences are great if you're traveling in a group as well as if you're looking for the best things to do in NYC by yourself.
1. Explore the Upper West Side with a local photographer
Need help capturing the best Upper West Side views and attractions — with you in the photos?
Jessie's company NYC Photo Journeys offers private New York City photo tours that include a tour with a licensed guide as well as high-quality photos of your group to keep. Talk about personalized NYC souvenirs!
Or, if you'd prefer to explore sans tour and maximize the amount of photos you get, an NYC Influencer Shoot or Professional Photoshoot in NYC are both excellent options.
Email Jessie at [email protected] with inquiries.
2. See a show at Lincoln Center
Why is NYC so famous? One reason is its access to the arts, and no trip to Manhattan would be complete without seeing a show.
One recommendation:
Plan ahead or purchase last-minute tickets to a show at Lincoln Center for the Performing Arts, one of the top Upper West Side attractions.
You will find the American Ballet Theatre, the New York City Ballet, the Metropolitan Opera, the New York Philharmonic, and others performing here.
And while seeing a show here is always fun, it's an especially great idea if you're looking for rainy day activities in NYC.
3. Support local vendors at the Tucker Square Greenmarket
On Thursdays and Saturdays, head to 66th Street and Columbus Avenue to stock up on fresh produce and treats from various local vendors.
A few highlights of the Tucker Square Greenmarket include the honey from Ballard's Honey, pastries from Bakers Bounty, and pickled vegetables from Kimchee Harvest.
If you're looking for things locals do in NYC, visiting this market is a great option!
4. Visit the American Museum of Natural History
The American Museum of Natural History is an entertaining and educational attraction on the Upper West Side that's great for the whole family and is a uniquely New York experience that shouldn't be missed! It's one of the best Upper West Side things to do for any visitor.
Even if you've been before, the museum changes its special exhibits on a regular basis, so you can go back again and again and see something new each time!
Visiting this attraction is a must whether you're enjoying a 4 day New York itinerary or something shorter or longer.
5. Go shopping at the Time Warner Center at Columbus Circle
At the gate to the Upper West Side, you'll find over 50 retail shops and boutiques at the Time Warner Center.
Spend a few hours roaming this multi-level shopping center, perusing candles and scents at Jo Malone, high-quality planners and bags at Moleskine, and wellness items at Therabody.
Pro tip:
Stop at Whole Foods on your way out for a picnic lunch to take over to Central Park.
Not sure which green patch to settle on? Check out Turtle Pond, which offers a view of Belvedere Castle as shown here:
6. Shop underground at the Turnstyle Underground Market beneath Columbus Circle
Below the Time Warner Center and part of the 59th Street Subway at Columbus Circle, you'll discover the Turnstyle Underground Market.
Small local independent vendors — some of which are just starting out — sell goods, food, coffee, and sweets to those passing by to get to the subway.
Note that this is before the subway turnstiles, so you do not have to pay to enter.
7. Find your next read at The Strand
You may have heard about the popular bookstore, The Strand, down near Union Square.
However, many people do not know that The Strand has a shop tucked away on the Upper West Side across from the American Museum of Natural History.
You won't find the extensive, overwhelming number of books at this bookstore as you will at the original store, but you will find a solid selection of popular reads, employee top-picks, and more. If you're a book lover, it's one of the best things to do in UWS.
8. See a Banksy mural
On the wall of DSW on 79th street and Broadway you'll find "Hammer Boy" — which was created by famed street artist Banksy during his 2013 NYC visit.
While most of the pieces he created while here have been defaced or destroyed, the owner of the DSW building has used glass to preserve this particular mural, which depicts a boy taking a hammer and swinging it toward an actual red fire hydrant on the street.
If you love street art, finding this mural is one of the best things to do on the Upper West Side.
9. Browse the Grand Bazaar NYC
Did you know New York City's oldest and largest flea market is located on the Upper West Side?
Grand Bazaar NYC is a weekly indoor/outdoor market at 100 West 77th Street that occurs every Sunday year-round. More than 100 vendors set up stalls at the market, selling everything from antiques and vintage clothing to art and handmade crafts to artisanal food and beverages.
The market is open from 10 AM until 5 PM every Sunday, making this a great weekend afternoon activity on the Upper West Side. Stroll around Central Park or check out the Museum of Natural History afterwards — both are just blocks away from the Grand Bazaar NYC.
10. Catch a glimpse of Pomander Walk
Pomander Walk is a small Tudor village hidden on the UWS. It looks as though the small cluster of townhomes were transported straight from a European travel guide.
Although this Upper West Side hidden attraction is closed to the public, you can still catch a glimpse of Pomander Walk as you pass by the gate on West 94th Street between Broadway and West End.
11. Play and relax in Riverside Park
As stated above, one of the top things to do in the Upper West Side is spend time in nature, as there are many parks to be enjoyed.
One of these is Riverside Park, which stretches from 72nd to 158th streets along the Hudson River and offers some of the best views in NYC for free.
The park also has historic sites — like the Warsaw Ghetto Plaza — as well as sports fields, play and picnic areas, dog runs, a public pier, and the 79th Street Boat Basin cafe and marina.
Make sure to check the park calendar for events, too, like free yoga classes and birding tours.
12. Visit the American Folk Art Museum
One of New York City's best hidden gems is the American Folk Art Museum.
This museum, located just a couple blocks away from Lincoln Center on the Upper West Side, is home to an impressive collection of folk art, celebrating work from American and international folk artists.
Best of all, admission to this museum is always free. Reserving your ticket online in advance is recommended, but not required.
The museum is open from 11:30 AM until 6 PM Wednesday through Sunday, and closed on Mondays and Tuesdays.
13. See the beautiful Cathedral Church of St. John the Divine
Just north of Upper West Side "proper" in Morningside Heights, you'll find the breathtaking Cathedral of Saint John the Divine, which dates back to 1892 when the church had its groundbreaking.
Spend time examining the stunning architecture — which showcases a mix of Romanesque Revival and Gothic Revival styles — or step inside to enjoy some quiet meditation in a beautiful space.
14. Attend an event at St Paul & St Andrew United Methodist Church
St Paul & St Andrew United Methodist Church on the Upper West Side is known for being socially liberal and accepting of all people.
You can visit their church to attend one of their services — which are known for their inspirational sermons and prayers as well as their talented choir.
Additionally, you can check their calendar of events for happenings like Pajamas Prayer as well as family-friendly outings like baseball games, art classes, and cookouts.
15. See a comedy show
One of the best nightlife activities on the Upper West Side is catching a comedy show. One of the most famous comedy clubs to check out is West Side Comedy Club. This Upper West Side institution attracts big names in comedy like Jerry Seinfeld, Bill Burr, and Jessica Kirson.
Another great Upper West Side comedy club is Stand Up NY.
Both comedy clubs have a packed schedule, with events happening most nights of the week. You can watch stand-up comedians perform, or catch an open mic night or improv show.
16. Tour Central Park
A visit to the Upper West Side would not be complete without heading over to Central Park.
It is extremely easy to access Central Park from anywhere on the UWS, as the neighborhood stretches the length of the park from 59th Street to 110th Street.
The more popular areas of Central Park are located on the mid to southern end – Belvedere Castle, Strawberry Fields, Bethesda Terrace, The Mall, and Sheep Meadow, to name a few. They're all worth adding to your Upper West side activities.
To really maximize your time, consider booking a Central Park tour, like:
17. Go back in time at the New York Historical Society
The New-York Historical Society is a museum and library that dates back to 1804 when it opened as New York's first museum. It houses art, objects, artifacts, and documents that tell the story of both NYC and the United States.
Along with permenant collections, you can check out rotating exhibits. At the time of writing, a few of these included "Cover Story: Katharine Graham, CEO", "Safe/Haven: Gay Life in 1950s Cherry Grove", and "So Ready for Laughter: Bob Hope and World War II".
18. Explore Columbia University's campus
Continuing north into Morningside Heights, you'll stumble upon Columbia University, a prestigious private Ivy League institution dating back to 1754.
Step through the gates and explore the campus where many brilliant and inspiring people were educated, like former president Barack Obama, actress Julia Stiles, and novelist Jack Kerouac.
The outdoor campus is open to visitors, but if you would like a more in-depth visit and to learn more about the things to do near Columbia University, you can book a guided historical tour prior to stopping by.
19. Visit John Lennon's former home
Seeing where John Lennon lived on the Upper West Side is an activity that both casual and diehard Beatles fans will find interesting.
The Dakota is an impressive apartment building located on the corner of West 72nd Street and Central Park West, and is best known for being the former residence of John Lennon, as well as the place where he was murdered in 1980 by a disgruntled fan who waited outside the building.
After you see the Dakota, be sure to visit nearby Strawberry Fields in Central Park, where John Lennon's widow Yoko Ono designed a beautiful mosaic. There are often musicians performing songs like "Imagine" and fans pay their respects by laying flowers on the mosaic.
20. Relax in the West Side Community Garden
Although the Upper West Side may be known for its proximity to larger green spaces like Central Park and Riverside Park, the West Side Community Garden is a hidden oasis tucked away between two regular city blocks.
The West Side Community Garden was founded in 1976 on a trash-strewn vacant lot on the Upper West Side. Now it's a beautiful and peaceful landscaped garden that everyone can enjoy, where you can stop in to enjoy the seasonal flowers.
The garden is located on West 89th Street between Amsterdam Avenue and Columbus Avenue.
Food & Drink In The Upper West Side
21. Get a bagel from one of the top-rated bagel spots in NYC
Absolute Bagels on the Upper West Side is a local and visitor favorite.
Expect to stand in a line out the door, but know it's completely worth every minute, especially if you get an everything bagel with scallion cream cheese paired with a sweet Thai iced coffee.
Oh, and one more thing:
Be sure to bring cash. This bagel joint does not accept credit card.
22. Settle that sweet tooth at Magnolia Bakery or Levain Bakery
Craving something sweet after your scrumptious picnic in the park? You won't be disappointed with a stop at Magnolia Bakery or Levain Bakery.
Magnolia Bakery, which is one of the most Instagrammable cafes in NYC, sells an assortment of baked goods like cupcakes, pastries, pies, and more.
This being said, their best-seller is the mouthwatering banana pudding, which comes in classic and chocolate varieites as well as a rotating monthly flavor. Even if you don't like banana pudding, you'll want to give this one a shot.
Levain Bakery also sells an assortment of baked goods, but the highlight here is really the enormous cookies.
Although they only sell five classic flavors — chocolate chip walnut, two-chip chocolate chip, dark chocolate chocolate chip, dark chocolate peanut butter, and oatmeal raisin — you can't go wrong with any of them.
23. Grab a picnic lunch at Zabar's
For many Big Apple locals, a popular draw to the Upper West Side neighborhood is Zabar's, a gourmet emporium serving up oodles of olives, meats, cheeses, fish, pastries, and more.
Grab your picnic basket, browse the huge selection at Zabar's, then stroll over to Central Park for lunch — a truly delicious experience and one of the top budget-friendly things to do in NYC!
24. Have a boozy brunch experience
There are so many great boozy brunch spots in the Upper West Side, like Crave Fishbar, a sustainable seafood eatery known for their delicious raw bar, sushi, and fish dishes — as well as for having one of the best brunches in NYC with unlimited drinks!
Another delicious option is Maison Pickle, a southern comfort eatery by the creators of Jacob's Pickles that is also one of the most Instagram-worthy restaurants in NYC. Their menu is full of thoughtfully-made comfort dishes like buttermilk fried chicken with challah bread French toast and a hot Reuben dip on house-baked French bread with big dill pickles.
While their drinks aren't unlimited, the booze selection is extensive, from craft cocktails (like the tasty mezcal-laced "Smoke & Fire") to beer and wine by the glass or bottle to spirits sourced from around the world.
This eatery is truly delicious and is one of the most Instagrammable places in New York City!
Finally, Playa Betty's Restaurant offers a fun boozy brunch experience pairing Mexican dishes and California beach fare with unlimited margaritas.
25. Have a quirky Upper West Side meal
Love unique NYC restaurants?
Don't miss Mom's Kitchen & Bar Upper West Side, which has some truly interesting menu options like Bedrock Pancakes laced with Fruity Pebbles, a burrito wrapped in a pancake, Heavy Metal Fries topped with cheese curds and peppercorn gravy, and avocado toast topped with house Hollandaise sauce.
End your meal with one of their giant colorful milkshakes — and even make it boozy if you're feeling adventurous!
26. Have a unique rooftop bar experience
One of the top things to do on the Upper West Side at night is visit a rooftop bar.
There are numerous options for this, though you shouldn't miss SushiLab Rooftop, which serves up unique Japanese fare and sushi rolls.
Start with the avocado fries laced with shiso ranch dressing and yuzu zest before moving on to the Matcha Crunch Roll featuring spicy baked crab, shrimp tempura, avocado, and matcha-covered rice peals.
Or simply opt for The Lab Experiment, where you get 16 signature courses that delight all of your senses. If you're looking for Upper West Side date ideas, this is the perfect spot!
27. Take in a view of Lincoln Center from the Empire Rooftop
After seeing a show at Lincoln Center, head over to the Empire Rooftop to sip cocktails while looking out over the prestigious institution.
Highlights of the venue include East and West Terraces, a seasonal Sun Deck, two bars, a working fireplace, and a retractable roof — meaning you can enjoy this Upper West Side rooftop year-round.
One must-have on the cocktail menu is the signature "Empire Sunset" featuring a blend of vodka, rum, freshly squeezed lime juice, fennel syrup, blood orange puree, and Prosecco.
Upper West Side Tours
Click here for a full list of Upper West Side tours!
Best Things To Do Upper West Side FAQs
Still wondering what to do in Upper West Side NYC? Here's a quick run-down of the UWS!
Q) What is the Upper West Side famous for?
The Upper West Side is famous for its many parks, including Central Park, as well as the American Museum of Natural History and the Lincoln Center.
Q) What are fun things to do on the Upper West Side?
There are so many fun things to do in Upper West Side NYC, like exploring Central Park, browsing the Grand Bazaar NYC, catching a show at the Lincoln Center and exploring with a local photographer.
Q) What is the hidden street on the Upper West Side?
Pomander Walk, located between 94th and 95th streets on Broadway and West End Avenue is the famous "hidden" street on the Upper West Side. Part of a gated community, it's closed to the public but you can still catch a glimpse from outside.
Q) Is it safe to walk aroune the Upper West Side?
Yes! The Upper West Side is one of the safest neighorhoods in New York City and very safe to explore.
New York City Travel Insurance
When visiting New York City — or anywhere else in the world — make sure to get travel insurance.
One of the best travel medical insurance for travelers is SafetyWing as they've got a large network and offer both short-term and long-term coverage — including coverage if you're traveling for months as well as limited coverage in your home country.
Additionally, SafetyWing is budget-friendly and offers $250,000 worth of coverage with just one low overall deductible of $250.
Click here to price out travel insurance for your trip in just a few clicks.
What are your favorite fun things to do on the Upper West Side?
About The Author
Kylie Loyd, a former NYC resident and lover of all things New York, transitioned her big-city life to world-traveler when she became a military spouse. Today, she encourages military spouses living all over the world to get out and explore wherever their home base might be through her blog, Catch the Drift. When on [and off] the road, Kylie is passionate about staying fit and healthy – a topic she also includes in her blog to help other travelers do the same. You can find her on Instagram @catch.the.drift.
Enjoyed this guide sharing things to do in Upper Manhattan? Pin it for later!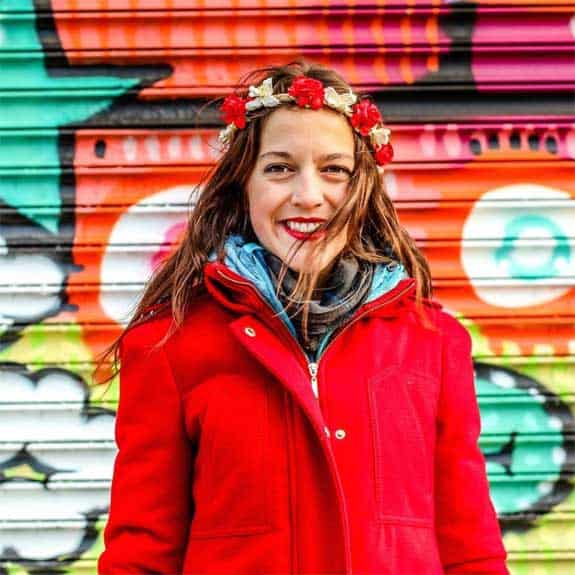 Hi, I'm Jessie on a journey!
I'm a conscious solo traveler on a mission to take you beyond the guidebook to inspire you to live your best life through travel. Come join me!
Want to live your best life through travel?
Subscribe for FREE access to my library of fun blogging worksheets and learn how to get paid to travel more!