Best Bottomless Brunch In NYC: 31 Must-Try Boozy Restaurants
By Charlotte Dow. This boozy brunch NYC guide contains affiliate links to trusted partners!
Looking for the best bottomless brunch in NYC?
Then you're in the right place!
There are few dining traditions quite as "quintessentially New York" as brunch, that late-morning-to-mid-day meal that's perfect for catching up with friends, nursing a hangover, or just trying some delicious dishes.
The Sex and the City girls' weekly gossip sessions over eggs and mimosas certainly helped make the meal synonymous with New York City culture.
Today, both New Yorkers and visitors to the city alike clamor to take part in the ritual every weekend, many looking to start the party (or keep it going) with unlimited cocktails. And while New York City doesn't have a monopoly on brunch, there are few experiences quite like an NYC bottomless brunch.
From Caribbean cafes to Italian osterias, this guide shares some of the best places in New York for bottomless brunch – written by a local!
Whether you're looking for the best brunch cocktail deal in town to those rare restaurants that serve brunch all week long, we've got you covered. Keep reading to learn more and find the best bottomless brunches in NYC for you.
(And yes, if you're wondering about things locals do in NYC, it's this!)
💡Quick tip: One of the best ways to taste a bunch of great local NYC food spots is to book a tour, like:

🛥️ Bateaux New York Premier Brunch Cruise
🥂1920's Classic Schooner Brunch Sail in NYC
🎙️Harlem Gospel and Brunch Tour

➡️ Click here for a full list of food and drink tours in NYC!
Free NYC Travel Guide (Including Boozy Brunch!)
But first, before I dive into our bottomless brunch NYC guide, I invite you to grab a copy of my NYC Top Picks From A Local PDF. The printable guide guide takes you beyond the popular attractions to uncover a more local and lesser-known side of New York City.
Just a few highlights from the guide include:
Where to get creative java drinks and delicious dishes from unique NYC restaurants
How to discover opportunities for exploring nature in New York City
Ways to get off-the-beaten-track to discover a side of the city many tourists miss
Once you've grabbed your copy, keep reading to dive into everything you need to know to plan an amazing NYC bottomless brunch outing!
What Is Bottomless Brunch?
Let's kick off this guide to the best bottomless brunch in New York City by defining what we're actually talking about here.
In New York, there are many places that offer unlimited brunch drinks for an additional cost with the purchase of a meal. Often this is limited to 90 minutes to 2 hours, though there are also some places that offer all day bottomless brunch in NYC.
Picture brunch spots with bottomless mimosas, bellinis, Champagne, and margaritas. Some menus also showcase more creative brunch drinks, too!
Not only that, but there are a few restaurants that even offer a bottomless food brunch in NYC. If you're looking for a bottomless food and drink brunch, one top pick is Maya, a modern Mexican eatery with a delicious selection of unlimited dishes and drinks. It's a top pick for an Upper East Side bottomless brunch!
How Much Is Bottomless Brunch?
So, how much do boozy brunch spots in NYC typically cost? It really depends. There are plenty of places for a cheap boozy brunch in NYC as well as fancier spots.
On average, you can expect the add-on to be about $20-$50, which sometimes also includes a brunch dish.
In my opinion, the best cheap bottomless brunch in NYC is Siena Cafe on the Upper East Side – my go-to spot as a local of the neighborhood. I actually had my last birthday party here!
For just $32, you can get an entree and unlimited brunch drinks for 90 minutes. I recommend getting the avocado toast or the brunch pasta.
It's one of the best bottomless brunch deals in NYC, and the food is really good too!
Best Bottomless Brunch In Manhattan
1. Miss Lily's 7A Cafe
With outposts in New York City, Jamaica, and the U.A.E., Miss Lily's has quickly become one of the top names in Caribbean cuisine worldwide.
The restaurant's location on Avenue A in the East Village is well-known for its brunch menu, featuring Jamaican and West Indian dishes like jerk chicken, breakfast roti, and oxtail stew.
For a true Sunday Funday, head to Miss Lily's for bottomless brunch on Sundays from 12pm to 4pm.
For $20 and the purchase of one entree, you'll get unlimited signature cocktails like the One Love Bellini and Lily's Rum Punch for one hour.
And if you love posting on social media, Miss Lily's is one of the most Instagrammable cafes in NYC!
2. Poco
Looking for a fun weekend or Friday bottomless brunch in NYC? This eatery is for you!
Considered by many to be the best boozy brunch in NYC, Poco features a menu of Latin and Spanish-inspired comfort foods that pair perfectly with a brunch cocktail.
Friday through Sunday, you can get unlimited mimosas, Bloody Marys, or sangrias and one entree for $45 per person.
And with no time limit for small groups, there are few better deals in Manhattan.
3. San Marzano
Looking for a cheap bottomless brunch in NYC? Head to San Marzano on 7th Street and 2nd Avenue in the East Village.
This laid-back eatery offers a menu of Italian favorites and an awesome bottomless brunch deal — $10 for bottomless mimosas with a food order.
If you're not much of a drinker, you can still participate, of course. Bottomless coffee at San Marzano is just $3.
This is truly one of the best brunch deals in NYC!
4. The Crooked Knife
Weekends tend to rule supreme when it comes to boozy breakfast; but there are, in fact, a few places where you can indulge in a weekday bottomless brunch in NYC.
The Crooked Knife on 14th Street is home to one of the few weekday bottomless brunch deals, offering any brunch entree with unlimited Bloody Marys or mimosas every Wednesday through Sunday (and all holiday Mondays) for $47 per person.
This is the perfect place to stop if you're visiting the city during the week and are craving a boozy brunch cocktail.
You'll also find tons of classic brunch eats on the menu like eggs benedict, omelets, hueveos rancheros, and more.
5. Lamia Fish Market
Don't let the name fool you — this East Village seafood restaurant is much more stylish than it sounds.
At Lamia Fish Market's bottomless brunch, $35 gets you one entree and 90 minutes of unlimited cocktails like mermaid sangria, mango mimosas, and bellinis.
Bonus:
This multi-level spot is one of the most Instagrammable restaurants in NYC. On one level, you'll feel like you're sitting on a yacht. Then on the other, it feels like you've dove underwater with sea-inspired murals and light fixtures.
6. Madam Ji's
Madam Ji's is home to one of the most unique brunch menus in Manhattan featuring delicious Indian fusion dishes like egg nashta, mac and cheese samosas, and masala fries.
For $35 you can pair one of these creative entrees with 60 minutes of unlimited mimosas, making this one of the best options for a bottomless mimosa brunch in NYC!
If you're in the mood for a more adventurous meal but still want to get your drink on, Madam Ji's is the place to go.
7. Carroll Place
Located on the iconic Bleeker Street, Carroll Place has been a Greenwich Village favorite for years.
While this Italian gastropub is great any time of day, their brunch menu really shines with mouthwatering dishes like pancakes with gelato and pancetta and pecorino omelettes.
For $28, you can enjoy 90 minutes of unlimited mimosas, Bloody Marys, or rose sangrias with your entree.
Carroll Place is also a great spot for big groups. In fact, you can book a family-style brunch with appetizers, entrees, desserts, and unlimited drinks for $38 per person.
8. 230 Fifth
One reason why New York City is so popular is its incredibly skyline vistas. And if you're looking for brunch with a view, look no further than 230 Fifth, one of the top options for bottomless brunch on a rooftop in NYC!
Dine on brunch favorites like huevos rancheros and banana pancakes while you take in some of the best views of Midtown landmarks like the Empire State Building and Madison Square Park.
Brunch costs $45 per person and you'll definitely want to book this one in advance!
Pro tip: Looking for a boozy evening experience? This spot also offers some of the best views in NYC at night as well as delicious cocktails.
9. Broadway Drag Brunch at Lips
Iconic drag theater Lips may be best known for its dinner shows, but their Broadway Drag Brunch has to be one of the best deals in the city.
Where else can you get brunch, unlimited drinks, and a show all in one place?
All brunches come with one Bloody Mary or mimosa — but for $6 extra you can upgrade to the All-You-Can-Drink package.
Whatever you choose, you definitely won't want to miss some of New York's top drag queens taking on iconic Broadway characters.
And if you're looking for fun places to go for your birthday in NYC, Lips is a top pick!
10. Maya
Searching for the best bottomless brunch on the Upper East Side? This Mexican eatery is the perfect spot for those looking to try out some new flavors.
Maya's bottomless brunch deal features unlimited small plates like lamb barbacoa tacos, shrimp enchiladas, and chilaquiles as well as free-flowing brunch cocktails for up to 90 minutes.
Along with traditional brunch drinks, they serve fun additions like margaritas, Mexican Bloody Marys (with sangrita), and the Maya Mimosa made with cava, blood orange purée, and passion fruit purée.
This is the perfect spot to get some friends together, order a bunch of dishes, and try a few things you may not have ordered on your own.
Having a meal at Maya is one of the top things to do on the Upper East Side!
11. Kyma
For a bottomless brunch experience that transports you to the Greek Islands, head to Kyma in Flatiron.
A menu of Mediterranean favorites like dolmades, lavriki, souvlaki, and shakshouka will tempt your taste buds as you relax in the restaurant's chic dining room.
And for $35, you'll get 90 minutes of unlimited brunch cocktails like Bloody Marys, bellinis, and mimosas! Upgrade to two hours of unlimited cocktails for just $10 more.
12. Pinto Garden
Looking for a tasty and fun bottomless brunch in the West Village? Thai eatery Pinto Garden has it all.
Enjoy dishes like basil chicken over rice with a sunny-side-up egg or chicken and lemongrass waffles as you sip on unlimited lychee bellinis and mimosas.
Be sure to book a table in the restaurant's heated backyard garden for the best bottomless brunch in NYC with outdoor seating.
Keep in mind, enjoying a meal at Pinto Garden is one of the top things to do in the West Village, so you'll definitely want to add this to your itinerary.
Best Bottomless Brunch In Brooklyn
13. Milk and Roses
This Greenpoint eatery is a favorite of cocktail lovers and foodies who want to gather in a cozy space with a gorgeous garden.
For brunch, Milk and Roses serves up unexpected dishes like octopus rolls, grilled vegetable platters, and salmon tartare for those looking to step away from the typical brunch menu.
And if you're looking for the cheapest bottomless brunch in NYC, you'll be happy to know that you can add one hour of unlimited mimosas to your meal for just $17.
14. Ainslie
When you've had a few cocktails the night before, there's nothing quite like a pizza brunch to bring you back to life.
Head to Ainslie in Williamsburg for a menu of brunch favorites, wood-fired pizza, and delicious cocktails for the carbo-load you crave.
Recommendation: Get some friends together and split a plate of salumi e formaggi hand-picked by the chef.
Need some hair of the dog? Add 90 minutes of brunch cocktails onto your meal for $28. 
By the way, Williamsburg is home to some of the best food tours in Brooklyn in case you'd like to continue eating before or after brunch!
15. Randolph Beer Dumbo
While this spot will certainly satisfy those looking for an unlimited mimosa brunch in NYC, that isn't your only drink option!
In fact, at Randolph Beer's DUMBO location, you can enjoy some delicious mid-day dishes and craft beers every weekend.
Indulge in the brewery's brunch pitcher special featuring beers brewed in-house from 12pm to 4pm on Saturdays and all day on Sundays.
On a nice day, you can also head up to the roof for some incredible views of Manhattan and one of the best outdoor bottomless brunches in NYC.
This place is truly a must when visiting Brooklyn!
16. Scottadito Osteria Toscano
This delicious Italian eatery in Park Slope has been attracting brunch fans for years — and for good reason.
Scottadito Osteria Toscano's $29.95 brunch menu features egg dishes, pasta, and desserts with 90 minutes of unlimited Champagne or mimosas.
It's one of the city's best brunch deals, and definitely one everyone will enjoy. It's also one of the top cheap things to do in NYC if you're looking to party.
17. Verde On Smith
Searching for a weekday bottomless brunch in Brooklyn? Look no further than Verde On Smith, a neighborhood Italian eatery in Cobble Hill offering bottomless brunch every day of the week.
For $19.99 you can enjoy unlimited mimosas, bellinis, Bloody Marys, and screwdrivers with your meal for one hour.
There's no need to wait for the weekend to party it up here!
18. Rustik Tavern
For a delicious southern-inspired brunch, head to Rustik Tavern in Clinton Hill.
Every weekend, Rustik Tavern serves up homestyle favorites like shrimp and grits and dulce de leche French toast, which you can enjoy with unlimited brunch cocktails for 90 minutes.
More of a beer lover? Try Rustik's brunch burger and beer special which includes a burger, draft beer, and a side of fries for just $20.
19. Soco
Turn Sunday brunch into Mardi Gras at Soco, a southern fusion restaurant in the heart of Clinton Hill.
Soco's Sunday brunch menu is famous for its Mardis Gras Special, a $35 carafe of a delicious rum-based cocktail that will transport you down to New Orleans.
Other menu favorites include the red velvet pancakes, jambalaya, and soul-fried chicken sandwich.
20. Baron's
For one of the best brunch deals in Brooklyn, head to Baron's, a classic American eatery in Clinton Hill.
For just $21, you can get an entree with your choice of a Bloody Mary, mimosa, bellini, screwdriver, or glass of fresh-squeezed orange juice.
And for $36, you can upgrade to 90 minutes of unlimited cocktails with your entree.
Soak up those brunch drinks with dishes like biscuits and gravy, vegan burgers, or brioche French toast.
Best Bottomless Brunch In Queens
21. DiWine
For an upscale take on bottomless brunch, head to DiWine, a wine bar and New American eatery in Astoria.
No Queens travel guide would be complete without mentioning this spot! Here, you'll find elevated takes on your favorite brunch eats, like the lobster BLT and eggs cooked in truffle oil.
Upgrade your experience with unlimited drinks for one hour for just $20 extra.
22. Tavern 157
You definitely won't want to miss brunch at Flushing's Tavern 157, a wine bar, tapas lounge, and restaurant specializing in upscale global flavors.
From the eclectic decor to delicious brunch dishes like chorizo and braised short ribs, you're sure to have a good time at this popular neighborhood haunt.
And don't forget to add unlimited brunch cocktails onto your meal for just $15 extra! Tavern 157's brunch drinks include favorites like mimosas, bellinis, and sangria.
23. Sugar Freak
Don't let the name fool you — this New Orleans-inspired eatery in Long Island City does way more than sweets.
Head to Sugar Freak for hearty southern favorites like jambalaya and eggs or chicken and waffle benedict (and don't forget a side of beignets!).
Indulge in one of the restaurant's signature cocktails like the Moonshine Sour or enjoy bottomless brunch cocktails with your biscuits.
Eating at Sugar Freak is one of the top things to do in Long Island City!
24. The Shady Lady
This cozy Mediterranean eatery in Astoria is best-known around the neighborhood for its extensive brunch menu.
Whether you're looking for piled-high pancake stacks, savory creations, or something on the lighter side, you're sure to find it at The Shady Lady.
And don't forget to add on bottomless Bloody Marys, beers, sangrias, or mimosas to complete your ultimate brunch experience.
25. Mamajuana Cafe
Woodside's Mamajuana Cafe offers brunch-goers a party atmosphere every weekend, with an all-you-can-eat brunch buffet served alongside unlimited mimosas and tropical rum punches.
This $39.95 experience will have you indulging on unlimited brunch favorites — like a classic benedict and a make-your-own omelet — as well as Latin-inspired flavors like chuleta and eggs served with maduros and sancochito (stew).
Get a group together, bring your dancing shoes, and be sure to come hungry.
26. The Trestle
You'll be sure to leave satisfied after brunch at this industrial-inspired Astoria eatery.
The Trestle's brunch menu features all of the late morning/early afternoon hits, from chocolate chip pancakes to huevos rancheros.
Add on unlimited brunch cocktails like mimosas or Bloody Marys for just $20 more.
Best Bottomless Brunch In The Bronx
27. Beatstro
Few places beat Beatstro, a hip-hop restaurant, when it comes to brunch in the Bronx. Truly, if you're looking for the best boozy brunches in NYC that are also unique, this is your spot.
You'll always find someone spinning the hottest tracks at this lively New American eatery, especially during their Saturday and Sunday brunches.
Enjoy 90 minutes of unlimited mimosas or sangria with delicious eats like mulled apple cider waffles, charred okra and eggplant stew, and rum cake French toast.
28. The Bronx Public
This lively spot in Kingsbridge is the perfect place for a group brunch outing that will make you want to keep the party going through the rest of the weekend.
Split some shareable eats like cheddar biscuits and wings while you sip unlimited sangria, mimosas, bellinis, or draft beers.
You can also book The Bronx Public's private dining room for a more intimate experience, a perfect option for celebrations.
29. Lacey's Bridge Tavern
With an extensive Sunday brunch menu featuring unlimited cocktails, Lacey's Bridge Tavern has been a neighborhood favorite in the Elm Park section of Staten Island for decades.
Enjoy dishes like the potato, egg, and cheese hero in a cozy environment that will make you feel right at home.
And with no time limit on your seating, feel free to linger and get to know your fellow patrons.
30. Violette's Cellar
Wine lovers will definitely want to check out brunch at Violette's Cellar, an eclectic eatery in Midland Beach.
Here you can savor unique brunch creations like cookie butter flapjacks and strawberry yuzu waffles, perfect for those looking for a different kind of brunch experience.
Add on 90 minutes of unlimited brunch cocktails or house wine for just $20 extra.
31. Richmond Republic
Who says you have to eat brunch at a specific time?
At Staten Island's Richmond Republic, you can enjoy your favorite brunch dishes like chicken and waffles until 7pm on Sundays.
For just $22 more, you can add on two hours of unlimited mimosas and bellinis.
Best Boozy Brunch NYC Tours
Looking to explore bottomless brunch in New York City with a local guide? Don't miss:
Click here for a full list of NYC food & drink tours!
Where To Stay In NYC
There are so many beautiful hotels, like NoMo SoHo, the Williamsburg Hotel, and The Ludlow. These properties are some of the most Instagrammable places in NYC.
Click here for a full list of New York City hotels!
Prefer self-contained stays?
Click here to check out unique local rentals!
You can also use this map to search for local stays:
Like the idea of hotel living? There are also numerous properties that allow you to live in a hotel full time in NYC with extended stay offerings.
New York City Travel Insurance
When visiting NYC — or anywhere else in the world — make sure to get travel insurance.
One of the best travel medical insurance for travelers is SafetyWing as they've got a large network and offer both short-term and long-term coverage — including coverage if you're traveling for months as well as limited coverage in your home country).
Additionally, SafetyWing is budget-friendly and offers $250,000 worth of coverage with just one low overall deductible of $250.
Click here to price out travel insurance for your trip in just a few clicks.
What are your favorite spots for the best bottomless brunch in NYC?
Enjoyed this guide to bottomless brunch places in NYC? Pin it for later!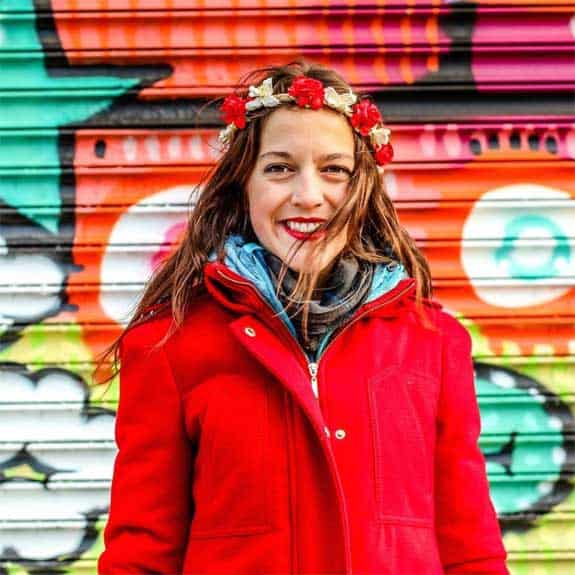 Hi, I'm Jessie on a journey!
I'm a conscious solo traveler on a mission to take you beyond the guidebook to inspire you to live your best life through travel. Come join me!
Want to live your best life through travel?
Subscribe for FREE access to my library of fun blogging worksheets and learn how to get paid to travel more!