How To Spend One Awesome Day In Santo Domingo, Dominican Republic
*A big thanks to the Dominican Republic Ministry Of Tourism for sponsoring my trip!
"Welcome to the City of Firsts!" says Carlos, my tour guide for my week traveling the Dominican Republic.
We're currently wandering Santo Domingo, the Dominican Republic's capital.
Hispaniola — the island on which the Dominican Republic (DR) resides — is one of very few in the Caribbean that is split between two countries, the DR and Haiti.
Interestingly, the Dominican Republic was once ruled by Haiti, a complicated history (that also involves a complicated present) that can be explored in Santo Domingo.
One quick tip before we dive into the experience:
Grab my free Ultimate Travel Planning Kit — which also includes a Google Map of my full Santo Domingo itinerary.
Add the map to your phone to have it ready to go for your trip!
This property mixes budget and luxury in Santo Domingo's UNESCO-listed Colonial Zone, said to be "the oldest permanent European settlement of the New World."
This is the historic part of the city, surrounded by an ancient wall and a great base for exploring the best things to do in Santo Domingo.
Which makes sense, as this Santo Domingo hotel is historic.
Along with the buildings that make up the property being UNESCO-listed, the property is named after the former Governor of the Indies, as the now-lobby was his home.
Basically, Christopher Columbus was replaced by Francisco de Bobadilla, who was later replaced by Ovando.
And the Santo Domingo property is certainly fit for royalty, with grand arches, plush leather couches surrounded by elegant wall rugs and Moorish ceramics, and a terrace overlooking a giant pool-adorned courtyard.
Exploring The Colonial Zone
Now, to understand the heritage of the Dominican Republic, it's important to realize that historically the country was largely ruled by Spain (though France, Haiti and the USA also governed at times). You can read a timeline of the Dominican Republic's history via the BBC here.
Basically, the name of the island "Hispaniola" translates to "Little Spain," the Angelicized version of the "La Isla Española" title given by Christopher Columbus when he arrived in 1492. In 1496, the Spanish set up their first colony in the Western Hemisphere — in Santo Domingo — and it became the capital of all the Spanish's American colonies.
The Colonial Zone, also known as Zona Colonia, showcases gorgeous Renaissance and Gothic Colonial architecture and many "firsts" for the city.
For instance, Carlos points out the first church in the New World, the Cathedral of Santa María la Menor (Catedral Primada de América).
Crafted from coral-embedded limestone between 1514 and 1540, the structure showcases a mix of Roman, Renaissance and Gothic architecture.
The church served as the headquarters of the Catholic Church in the New World, and today is an important stop for many Christian pilgrims visiting the Caribbean.
Additionally, we see the ruins of the Hospital of St. Nicolas of Bari, touted as the first hospital in the New World. Funny enough, it was constructed between 1503-1508 under the instruction of my hotel namesake, though I do learn he was quite the ruthless ruler.
According to Atlas Obscura, the hospital was in operation for over 350 years. During this time it was attacked by pirates, acted as a military hospital and stood during a time of revolution. Sadly, time and earthquake damage led to its state today: a pile of ruins.
Another set of ruins in Santo Domingo we take in are those of Monasterio de San Francisco.
The monastery boasts being the oldest Franciscan monastery in the New World. Built in 1508, the structure was damaged by both natural and man-made elements (read: invasions) over the years, and had been rebuilt several times.
Interestingly, it served as a mental hospital in the late 1800s.
Like much of the island, it was ultimately destroyed by Hurricane San Zenon — one of the Caribbean's deadliest hurricanes — in 1930. Today, the ruins offer a striking backdrop for photographers. 
Additionally, activities such as concerts, performances, and al fresco dance parties take place here.
Finally, one of my favorite attractions and recommendations for things to do in Santo Domingo is Alcázar de Colón, just a five-minute walk from the hotel.
Located within Plaza de Espana, the coral limestone site was built between 1510 and 1512 as a palace for Christopher Columbus' son Diego — who became the colony governor in 1509 — and his wife. Today it's a UNESCO World Heritage Site, holding the title of the "oldest viceregal edifice in America."
Inside you'll find gardens, Spanish courtyards, medieval and Renaissance artwork, historic artifacts and more.

Colorful Moments
Yes, there's beautiful architecture to admire in Santo Domingo; but also colors.
Wandering the Colonial Zone, burnt orange churches contrast with pale green houses and the blue trim of the ceramic street signs.
My favorite street for color is José Reyes Street, where lines and squares showcasing pastel yellows, blues, reds, greens and whites meet to form one wall design.
The World's Best Cigars?
Nearby, you can pop into La Leyenda del Cigarro to watch Dominican cigars being hand-rolled. Tobacco is one of the main exports of the Dominican Republic, with over half of the cigars sold in the USA being from the country, according to Cigar Advisor. Yaque Valley is Dominican Republic's famed region, with nutrient-rich soils offering great drainage and sunny weather cooled down by constant breezes.
The shop in Santo Domingo offers all kinds of cigars — mild, strong, chocolate, vanilla — with prices as low as 120 Dominican Pesos ($2.50 USD).
Sipping Local Coffee Culture
Another major product of the Dominican Republic is coffee, locally known for being smooth and complex with a medium to full body. While you'll need to visit growing areas like Cibao or Barahona to see the coffee fields, in Santo Domingo you can sip delicious java at Mamey Librería Café.
Talk about an Instagram heaven! 
As soon as you walk in this Santo Domingo gem you see the walls, floors, and ceiling showcase bright green plants.
It's also a cultural hub here in Santo Domingo.
In fact, head straight and you'll be in the cafe's contemporary art gallery. To the left is a Spanish courtyard for chillin' and doing work (yes, there's wifi), while another turn will bring you into a cozy book store.
And if you walk beyond the courtyard, you will come to the bar. Beyond the nerdy coffee gadgets on the counter are baristas crafting Chemex pour-overs, Nutella Frappes and cold brews (though you can also order local Presidente and Charley Horse for the other type of "brew").
For food the menu is small, though you can have the best ceviche tacos of your life. Heart of palm tacos, hummus and baba ganoush are a few other tasty options.
Aphrodisiac Tea, Anyone?
For a glimpse of local life, a visit to another one of Santo Domingo's cultural attractions, Mercado Modelo, introduces me to locally made products, art, and clothing.
Personally, I enjoy the outside section with the fruit vendors and botanists selling things like folk medicine, religious candles, and even aphrodisiac teas.
Into The Earth
While Santo Domingo is a city, there are plenty of beautiful Dominican Republic hiking trails and other incredible natural attractions nearby.
In fact, just a 15-minute drive away is one of the most visually stunning attractions, the Los Tres Ojos (The Three Eyes) National Park.
Formed due to the collapse of underground limestone caves, the open-air depression features crystal waters, lush subterranean flora and ancient Indigenous drawings.
The name comes from the lagoons — which the indigenous Taino Indians believed looked like sparkling eyes.
After paying the 100 DOP (~$2 USD) entrance, I walk less than a minute before coming to a staircase leading into the Earth. I've always wanted to visit a cenote, so this is one of my favorite things to do in Santo Domingo.
While you can't swim in this one, just being inside is mesmerizing.
Descending, I notice stalagtites and stalagmites meeting to form "karst kiss" pillars. Soon, I'm at the first lagoon, Lago de Azufre. In English this means Sulfur Lake, named after its visible white deposits, though these were later discovered to be calcium.
The winding staircase journey continues to La Nevera (The Fridge), the largest and deepest lake. The waters showcase turtles and fish. To cross the lagoon I hop on a large wooden raft, with the "captain" using a pulley to pull the small vessel across the water.
On the side I ascend a staircase. At the top, an otherworldly view awaits across Los Zaramagullones Lake. While it's not considered one of the three "eyes," to me it's the most breathtaking, with light streaming in from above onto the glimmering green water.
It's surrounded completely by otherworldly rock formations and giant ferns, leaving me stunned that I'm still technically in a city.
Finally, the smallest lagoon is Las Damas (The Ladies). The name comes from the fact that when the complex opened as a recreational attraction, this lagoon was reserved specifically for women and children.
A Delicious Dinner
The October heat in Santo Domingo is strong, and my late afternoon is spent hanging by the hotel pool and sunbathing.
Before long, it's time to walk a mere three minutes to Buche Perico, a highly-rated Caribbean restaurant known for its creative modern take on local recipes. Many of the dishes infuse culinary elements from other cultures, too. Think lobster atop plantain gnocchi in lemongrass cream, fresh prawns with caprese couscous, and sous-vide chicken stuffed with sweet plantains, cheese and bacon in a passionfruit sauce. Yum!
Stepping inside, I'm astounded by the size. The eatery is enormous, with high ceilings and walls full of flora illuminated by fairy lights. The ambiance makes for the perfect pairing, as does a spicy margarita, of course.
A Diverse Nightlife Scene
From the restaurant, I'm perfectly situated for a night on the town. Literally; when I leave the restaurant at 9pm the street is full of diners and imbibers.
While I expect small dance clubs blasting Latin music, I am impressed with the array of Santo Domingo nightlife. Think karaoke bars, theaters, live music options and more.
My favorite nightlife things to do (all in the Colonial Zone):
Diseño Local Store. This concept shop sells locally made goods, from coffee to skincare in the front. The back is a cute al fresco wine bar with food.
Onno's Bar. A local bar and restaurant chain known for its energetic Latin dance parties.
Jalao. Head here in the evening for great live music shows.
Colmados. Not a specific bar, but small grocery shops — "bodegas" for my NYC people — that transform into lively bars at night. Buy a bottle and share with a new friend!
Duarte Square. This is where the LGBTQ+ hangs out — both in the square and in the bars that line it. While the Catholic mindset of the Dominican Republic has historically made it tough for this community to be themselves out and about, Carlos informs me Santo Domingo is now becoming more open-minded.
Safety
Keep in mind, Santo Domingo is a city. While Santo Domingo is not unsafe in the sense that you should be afraid to explore — it's even possible to have a safe solo female travel Caribbean experience here — be aware pick-pocketing exists.
In fact, I saw one girl get her phone stolen right out of her hand by a passing motorbike. Your best bet is to get some pickpocket-proof garments to hide those valuables!
Additionally, having a personal safety alarm is never a bad idea, at home and on the road. I like these because, unlike a knife or pepper spray, they're TSA-friendly and can't be turned on you by an attacker. Plus, they work if you're locked in a bathroom or there's a bear nearby! Ya know, either or. 
As you can't drink the tap water, consider bringing a SteriPen UV Water Purifier to quickly treat tap water yourself.
Getting Around Santo Domingo
Santo Domingo is very walkable, especially in the Colonial Zone. To get to Tres Ojos National Park (or other things to do in Santo Domingo outside the older section of the city) use taxis or Uber.
Route Suggestion
Fly into Santo Domingo and do a road trip of the Dominican Republic's southwest coast, including Barahona, Pedernales, Bahia de las Aguilas and Ocoa Bay. Then, end in Santo Domingo and spend at least two nights exploring this hip and historic city.
Note: Driving in the smaller towns can be confusing with odd road rules, so it's advised to drive along the highways and, once you reach your destination, use public transport to get around locally.
Another option is renting a car with private driver (~$250/day for nine-person van, including meal and hotel for the driver, though fuel is extra). This can be hired through a local tour company or at Santo Domingo Airport (SDQ).
Moreover, the public bus is very affordable. They run around $8-$15 from SDQ to other cities around the island.
Dominican Republic Trip Video
Love traveling through video?
Here is a visual recap of my trip around the Dominican Republic:
Bonus Dominican Republic Travel Resources:
How To Have An Epic Dominican Republic Road Trip
Exploring Punta Cana Outdoors Beyond The Resort Beaches
Exploring Sustainable Adventure In The Resort Destination Of Punta Cana, Dominican Republic
3, 5 & 7 Days Punta Cana Itinerary (Best Things To Do!)
Dominican Republic Hiking: 12 Amazing Trails Not To Miss
Have you visited Santo Domingo?
Enjoyed this post? Pin it for later!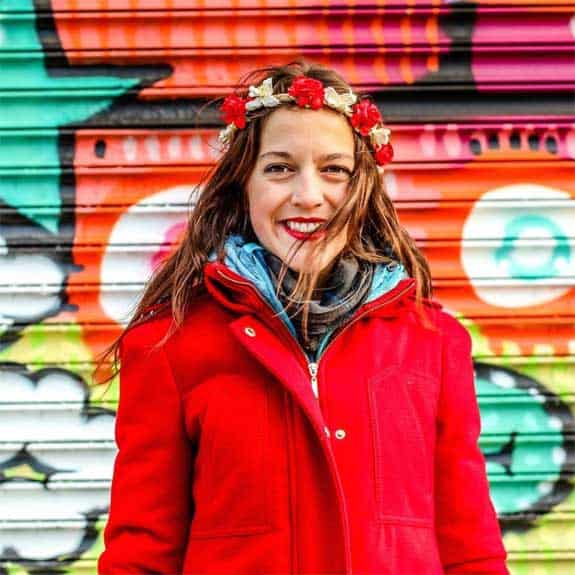 Hi, I'm Jessie on a journey!
I'm a conscious solo traveler on a mission to take you beyond the guidebook to inspire you to live your best life through travel. Come join me!
Want to live your best life through travel?
Subscribe for FREE access to my library of fun blogging worksheets and learn how to get paid to travel more!