3, 5 & 7 Days In Punta Cana Itinerary (Best Things To Do!)
By Jessie Festa. My trip to Punta Cana was sponsored by BeachBound and also contains affiliate links to trusted partners. I only recommend experiences I truly think you'll love!
Looking for an unforgettable Punta Cana itinerary?
Then you're in the right place!
Located in the Dominican Republic, Punta Cana is a tropical paradise known for its azure waters, all-inclusive resorts, and stunning stretch of connected beaches lined with palm trees.
While it's a top spot for an unforgettable beach vacation, it can be challenging to plan the perfect trip with so many options available.
Luckily, I've done the work for you and created an itinerary for 7 days in Punta Cana — with options for shorter 3- and 5-day trips — based on my own experience in the destination.
Keep reading to learn about the top things to do in Punta Cana along with important travel tips and recommendations for where to stay, excursions, and the perfect schedule.
🌞 Don't forget to pack sun protection! Along with sunscreen and a hat, a few other recommendations include polarized floating sunglasses and rashguard clothing.

🏖️ Other beach essentials include a waterproof fanny pack, a quick-dry towel with hidden pocket, and a waterproof phone case.

😍 And if you're looking for stylish beach cover-ups, I'm obsessed with these Kenny Flowers kimonos and sarongs!
Booking A Punta Cana Beach Vacation With BeachBound
If you're looking to book a trip to Punta Cana — or another beach destination — check out the recommended properties and vacation packages on BeachBound.
BeachBound is a company that curates unforgettable beach vacation experiences from over 70 seaside destinations, which you book right on their site.
In fact, you can search for beach getaways based specifically on your interests, whether that be adventure, cultural immersion, rejuvenation, romance, or something else.
A few other reasons to book your beach vacation with BeachBound:
They price match with other US-based travel websites — and then offer an additional $25 off
They offer a variety of ways to pay — including a payment plan where you can pay your trip off over 24 months, including after you're already back from lounging in the sand
With their Travel Protection Plus plans you can cancel for any reason — and receive either a 75% refund or 100% back in a future travel credit
They work directly with Amstar DMC in many destinations — meaning there is no need to worry about transportation to and from the airport or excursions
Click here for beach vacation inspiration and deals for your next trip!
You can also see their Punta Cana vacation packages here.
Where Is Punta Cana? + Map
Punta Cana is located right where the Atlantic Ocean and Caribbean Sea meet on the eastern shore of the Dominican Republic. For many who plan a trip to the Dominican Republic, this is their first stop.
Note that the Dominican Republic isn't an island, but a nation located on the island of Hispaniola in the West Indies. Haiti is also on this island.
To help give you a lay of the land, here is a map of Punta Cana:
You can click here for a Punta Cana map in Google map form.
Getting To Punta Cana
Most travelers to Punta Cana arrive by air and fly into Punta Cana International Airport (PUJ). It's about a 20-minute drive to Bavaro Beach, which is the area of Punta Cana we'll be focusing on in this travel guide.
It's recommended to pre-book your transportation to and from your resort. As stated, BeachBound works directly with Amstar DMC for this.
After using Amstar DMC's services myself I highly recommend them as they're reliable and professional. My driver was easy to find and was waiting for me with welcome sign after baggage claim.
Note: If you're flying from New York City like I did, I suggest checking out JetBlue. Not only did they have the cheapest flights, but also a number of direct options In fact, if you're wondering "how long does it take to get to the Dominican Republic?" my flight from JFK to PUJ was only about 3.5 hours!
Getting Around Punta Cana
Walking & Biking Around Punta Cana
Many Punta Cana visitors don't leave the resort area, which is completely walkable — especially since the beach connects all of the different properties. Off the beach, you can also bike around if you'd prefer.
In my opinion, this is one of the reasons Punta Cana is great for groups as well as those enjoying solo travel in the Caribbean.
Booking Tours In Punta Cana
If you'd like to explore beyond the Punta Cana resorts, booking a guided tour is typically your best option. This will generally be more affordable than hiring a taxi, too. You can book tours directly through BeachBound.
Renting A Car In Punta Cana
If you just plan to explore your resort, hang on the beach, and book a few excursions, you won't need a car.
However, if you plan to do some Punta Cana day trips without a tour guide, renting a vehicle will typically be your most budget-friendly option.
For this, I highly recommend using Discover Cars to quickly compare your rental options. Their comparison tool does the homework for you, so there's no need to have up 10+ tabs trying to figure out which company is the most affordable. Actually, you can save up to 70% using their tool!

When To Visit Punta Cana
Punta Cana is a year-round destination, though peak tourist season is January to March. The average temperature in Punta Cana in January is a sunny and comfortable 70°F to 84°F.
In terms of Punta Cana weather, June and July are the hottest and driest months, and October tends to be the rainiest month.
Don't let that scare you from traveling in fall though! I actually visited Punta Cana in October and it barely rained. When it did, it was only for an hour or so and was a nice break from the heat.
How Many Days To Spend In Punta Cana
Especially when traveling the Caribbean, I personally never get sick of swimming in the warm azure waters or playing in the sand.
That being said, I realize that for most people life doesn't allow for unlimited beach vacation time.
But, hey, wouldn't that be nice?
If you just want to relax at an all-inclusive resort, you can absolutely have a great weekend in Punta Cana. That being said, allowing for at least 5 days in Punta Cana can really help you get into vacation mode and experience the many resort activities and fun day trips.
Spending more than one week in Punta Cana?
You might consider doing a Dominican Republic road trip and also exploring some of the other great destinations in this island country like Puerto Plata, Barahona, Jaragua National Park, Paraíso, and Cabarete (where you can visit Ocoa Bay, a sustainable winery).
Where To Stay In Punta Cana
When researching Punta Cana hotels, know that the best way to experience this tropical paradise is through an all-inclusive resort.
For my trip to Punta Cana, BeachBound set me up with a stay at the upscale yet affordable Melia Punta Cana Beach Resort, an adults-only all-inclusive located on the stunning Bavaro Beach.
Specifically I stayed at The Level at Melia Punta Cana Beach Resort, a section of the resort that includes exclusive spaces and premium services like private beach and pool areas, preferential restaurant reservations, private rooftop access, included spa treatments and wellness rituals, and more.⁠
The property offers a nice mix of experiences. You can enjoy wellness and active exploration by day, or lounge by the pool or beach. At night, you might dance to live music, party at a silent disco, or savor a quiet dinner and drinks in a beautiful space.
A few highlights of my stay included:
Spacious room with a balcony and rain shower⁠ (with sumptuous amenities included)
Rooftop chef's tasting dinner under the stars (every Tuesday)⁠
Yoga, swimming, and sunbathing on Bavaro Beach⁠ (gorgeous)
Daily pool parties, aquatic classes⁠, and wellness experiences (you'll get a schedule of offerings at check-in)
Sauna, steam room, hot tub, plunge pool, and hydromassage at Yhi Spa⁠ (which also offers healing treatments)
Cocktails and nightly dance parties in the lobby (possibly the prettiest hotel lobby I've ever seen)
Their location on Bavaro Beach — one of the most stunning beaches in Punta Cana — also makes it worthwhile as you can really just arrive to the resort without a plan and enjoy all-inclusive food, drinks, activities, and beach time in a beautiful place.
Surprisingly, The Level is affordable, too, which is another reason why I think this is one of the best places to stay in Punta Cana, Dominican Republic.
Click here to see current rates and deals for the property.
7 Days In Punta Cana Itinerary
Okay, now let's dive into some of the best things to do in Punta Cana.
I've laid out an itinerary for a 7 day all-inclusive Punta Cana vacation, though of course feel free to swap in other activities based on your interests. There are some options for alternative Punta Cana experiences below, too. As stated above, your tours can be booked right through BeachBound.
Additionally, I've included suggestions for shorter vacations below, including 3 days in Punta Cana and 5 days in Punta Cana.
On that note, let's dive into your one week itinerary for Punta Cana.
Remember, too, that when staying at the Melia Punta Cana Beach Resort there is an endless schedule of activities to take part in, like beach yoga, bike tours, Zumba, pool aerobics, rum tasting, and more.
In fact, here is a look at the morning schedule of events from when I stayed there. And this doesn't even include the afternoon activities and evening nightlife!
Day #1: Explore Your All Inclusive Punta Cana Resort
It's a travel day, so it's best not to over-extend yourself by booking activities or holding yourself to a timeline.
Instead, explore your resort, grab a cocktail, relax by the pool, lay in a hammock, hit the beach, or simply wander the grounds.
Again, if you're staying at the Melia Punta Cana Beach Resort, you can opt for some sunset beach yoga, a guided rum tasting, a pole dancing class in the pool, or dance the night away at a silent disco.
Day #2: Have Fun On Bavaro Beach
One of the best beaches in Punta Cana is Bavaro Beach (Playa Bávaro), known for its beauty as well as for being one of the longest white sand beaches in the Caribbean at 30 miles.
In my opinion, this should be included in any Dominican Republic itinerary, and no Punta Cana visit would be complete without spending at least a few hours here.
The Melia Punta Cana Beach Resort sits right on Bavaro Beach, so you can simply throw on a swimsuit and walk over when you're ready — no car required!
If you don't mind waking up early, get up to watch a beautiful sunrise. It's a magical experience to watch the silhouette of the palm trees turn bright with colors as the waves gently lap up against the shore.
Personally, I loved staying in the resort's exclusive Level accommodations as you also get a private area of the beach to relax on. The lounge chairs all have towels and you can find shade under umbrellas that looks like thatched roofs.
The Caribbean waters are warm and inviting, and you can spend hours swimming or enjoying the complimentary water sports provided by the resort like standup paddle boarding and kayaking.
There are also loads of tour operators on the beach offering paid experiences like parasailing — a fun adventure travel excursion that allows you to get incredible views of the beach from up high!
After an all-inclusive lunch — I loved the salads and ceviche at Quimera at The Level — play a round of beach volleyball or go freshen up for a happy hour cocktail — preferably at Quimera Rooftop, which has a great view, or in the stunning Melia Punta Cana Beach Resort lobby.
You have many options for dinner — from Italian to Vietnamese to regional cuisine and beyond. You really can't go wrong, though one must-have experience is the chef's tasting dinner on Tuesdays at the Quimera Rooftop.
Along with an appetizer, homemade sangria, and dessert, there are eight creative tastings. The entire experience is paired with live music as well as your choice of drinks.
Day #3: Punta Cana Day Trip To Indigenous Eyes Ecological Reserve
There are many unforgettable day trips from Punta Cana, though one to get on your radar is Indigenous Eyes Ecological Reserve (Reserva Ecológica Ojos Indígenas) — a beautiful place to explore Punta Cana nature.
This 1,500-acre private reserve showcases wildlife like birds and turtles as well as a network of interpretive and connected trails leading to 12 freshwater lagoons, a few of which you can swim in, like Guamá Lagoon, the deepest at 26 feet. You'll find a diving platform here, too!
Interestingly, the Indigenous Taíno Indians were said to have called these lagoons "eyes" — or "ojos" — due to their unusual shape.
You can visit the reserve on your own by calling a taxi or through a guided tour.
Interested in adding another activity to your day or doing something else all together? A few other fun Punta Cana day trips include:
Los Haitises National Park. Meaning "highlands" in the Indigenous Taíno language, Los Haitises National Park is about 2.5 hours from Punta Cana and features rainforest, caverns, beaches with soft sand and emerald waters, interesting rock formations, and mangrove forests — not to mention over 200 bird species!
You may also spot dolphins and manatees in the water.
It's the perfect place for hiking, bird-watching, and just enjoying the beauty of the Caribbean.
Saona Island. Encompassing about 42.5 square miles, Saona Island is part of East National Park. The tropical island showcases mangroves, beautiful palm-lined beaches, coral reefs, and attractions like the Cave of Cotubanamá, which is home to pre-Columbian rock art.
Typically, an excursion to Saona Island takes about 8 to 10 hours.
Cueva de las Maravillas. Located about an hour from Punta Cana, Cueva de las Maravillas is a large cave system featuring incredible Taíno pictographs and petroglyphs that date back thousands of years. It's both an impressive and important site to visit!
Adventure activities. Beyond interesting Dominican Republic places to visit, there are also an array of bookable adventure experiences, whether you want to ATV Punta Cana, go horseback riding, zip-line, off-road in 4×4 buggies, or something else.
Again, you can book these excursions through BeachBound!
Day #4: Go Hiking In Punta Cana
Dominican Republic hiking can be a really fun experience. While I've already mentioned exploring the trails of local Punta Cana attractions like Los Haitises National Park and Indigenous Eyes Ecological Reserve, these are far from your only options.
One fun hike about an hour from Punta Cana is Montaña Redonda.
While this Punta Cana hike involves a tough climb of 800 feet, you'll be rewarded with an amazing 360-degree view of the surrounding Cordillera Oriental (part of the Colombian Andes), the ocean, and lush vegetation.
Moreover, the hike showcases fun swings and hammocks at the top, which make for epic photos.
Looking for something on the easier side?
Walking the length of the Bavaro Beach area is considered a top choice for hiking in the Dominican Republic. What is neat is the scenery changes frequently as you walk. At one point, I even arrived at a spot full of birds diving into the water for food!
Day #5: Day Trip From Punta Cana To Santo Domingo
Depending on how you're feeling, you can absolutely enjoy another day on Bavaro Beach, chill by the pool, or partake in the many classes offered by the Melia Punta Cana Beach Resort.
However, if you're up for another Punta Cana day trip, Santo Domingo — the capital of the Dominican Republic — is only about 2 hours and 20 minutes from Punta Cana.
Spending even one day in Santo Domingo introduces you to many interesting experiences:
-Exploring the Colonial Zone (Zona Colonial) and seeing the beautiful architecture. Here you can walk the colorful José Reyes Street — the perfect spot for vibrant photos — as well as see the ruins of places like the Hospital of St. Nicolas of Bari, the first hospital in the New World, as well as of the Monasterio de San Francisco, the oldest Franciscan monastery in the New World.
-Visiting Plaza de España, a historic square also located in the colonial district. Along with showcasing bars and restaurants, you can see the Alcázar de Colón, an impressive fortress.
-Watching cigars being hand-rolled at La Leyenda del Cigarro, which sells all kinds of cigars.
-Perusing locally-made products, art, and clothing at Mercado Modelo.
-Spending time at Los Tres Ojos (The Three Eyes) National Park and descending down into the earth — literally. Located just 15 minutes outside of Santo Domingo via car, taxi, or Uber, it's a magical place showcasing crystal waters, lush subterranean flora, and ancient Indigenous drawings. In my opinion, this should definitely be on your Santo Domingo itinerary.
-Relaxing on the beautiful white sand Boca Chica Beach, located about 40 minutes outside of Santo Domingo.
To visit Santo Domingo from Punta Cana, you can rent a car from Discover Cars or book a tour.
Day #6: Swim & Snorkel In The Caribbean Sea + Hit The Spa
You spent the last few days doing day trips from Punta Cana, so now it's time to take it easy and enjoy the Caribbean beauty that surrounds you.
Spend your day enjoying beach activities, strolling up the shoreline, or just relaxing in a lounge chair with a fruity drink.
Along with hanging out on the beach, I highly recommend booking a spa treatment to get really relaxed before it's time to go home.
At the Melia Punta Cana Beach Resort, they have the YHI Spa, a tranquil space showcasing high ceilings, rope doors, organic light fixtures, plants, and walkways surrounded by water features that make you feel like you're in nature.
Their spa menu features an array of treatments infusing local ingredients (like moringa!), from massages to facials to wraps to wellbeing rituals that incorporate practices like guided meditation and breathwork.
Make sure to also spend time in their Atabeira Water Emotion complex. Created in honor of Atabey, the Taíno Mother of Water, you'll have access to a circuit of water experiences like a steam room, dry sauna, warm plunge pool, and Jacuzzi to help promote relaxation and wellness.
Day #7: Relax By The Pool
It's your last day in Punta Cana! Whether your flight is later today or early tomorrow, spend today relaxing and soaking up the peace of this sunny palm tree-filled destination.
If you're like me and aren't good at lounging for too long, take part in some SUP Yoga or Aqua Aerobics or grab a drink and enjoy a pool party.
Melia Punta Cana Beach Resort pools actually have elevated platforms that allow you to stand with the water up to your ankles. These are perfect for dancing or just cooling off.
Alternative Itinerary: 5 Days In Punta Cana
While 7 days in Punta Cana allows for a lot of unscheduled time and day tripping, you'll need to move things around to maximize time if you don't have a full week.
So, what does a 5 days in Punta Cana itinerary look like? My suggestion:
Day 1: Explore the resort, relax by the pool, and partake in some included activities
Day 2: Relax on the beach and do some water sports
Day 3: Choose the Punta Cana day trip of your choice
Day 4: Walk the Bavaro Beach coastline, enjoy some included activities, and book a spa treatment
Day 5: Spend your last day at the pool or beach
Alternative Itinerary: 3 Days In Punta Cana
Finally, if you only have 3 days in Punta Cana, I recommend forgoing a set itinerary and instead opting to simply enjoy the resort activities, pool, beach, spa, and nightlife.
Again, Punta Cana is a place that naturally helps your stress melt away thanks to its tropical beauty and luxurious all-inclusive resorts.
With just a weekend in Punta Cana, skip packing too much in and instead take advantage of the fact that everything you might want — food, drinks, activities, parties, and more — is included in your room rate.
Especially if you stay at the Melia Punta Cana Beach Resort, you can really customize your day based on your personality.
For instance, if you love just laying on the beach, you can easily do that for three days; however, if you hate sitting still, the plethora of included onsite and beach activities will keep you entertained.
And of course, you might be somewhere in the middle. If this is the case, a typical day might be:
walking the length of Bavaro Beach in the morning
getting energized with some beach yoga
lounging under a palm tree on the beach
going for a swim in the warm Caribbean waters
savoring an included lunch with a cocktail
dancing off those calories at a daytime pool party
reading on a poolside loung chair
getting a spa treatment
having a happy hour cocktail at sunset
digging into an included dinner
letting loose at an onsite nightlife experience
The best part? It's all included! This helps to make this Caribbean trip even more stress-free.
Tips For Visiting Punta Cana
Now that we've gone over a few suggested itineraries for Punta Cana, let's discuss some important tips.
Check the latest entry and exit rules for travel in Punta Cana. This goes for general passport, visa, and vaccination requirements, as well as necessary steps due to the pandemic. For instance, at the time of writing, all travelers to and from the Dominican Republic need an E-Ticket.
Moreover, when leaving the Dominican Republic for the United States, I also needed a CDC Declaration Form and a negative antigen test. Both of those were available at my Punta Cana resort.
Taxis are expensive in Punta Cana. Therefore, you'll want to pre-arrange your airport shuttles beforehand. Again, BeachBound partners with Amstar DMC in Punta Cana, so they can easily help you get that sorted out.
Moreover, consider renting a car or booking an excursion to save costs on sightseeing transportation. Excursions can be booked through BeachBound.
Add a Tuesday to your Punta Cana itinerary. This is when guests of The Level at Melia Punta Cana Beach Resort can attend a multi-course chef tasting at Quimera Rooftop. It's absolutely delicious and the tastings are creative. Plus, when you factor in the views, live music, and unlimited drinks, it's totally worth adjusting your trip dates for.
Bring cash for tips. US dollars are widely accepted in Punta Cana, though the local currency is officially the Dominican Peso — and using the latter will typically get you the best rates.
Many all inclusive resorts bake tips and taxes into the room rate, though leaving a little extra for your servers and bartenders is a nice gesture. You should also tip bag handlers and housekeeping.
Try the Mama Juana. Sometimes spelled "Mamajuana", this tasty alcoholic drink blends rum, red wine, and honey with tree bark and herbs for a sweet and spiced beverage that will warm your insides in the best possible way.
Wear (reef-safe) sunscreen & sunglasses. Punta Cana is a sunny and hot Caribbean destination, so you'll definitely want to wear sunscreen and sunglasses at all times. To help protect the environment, consider a high SPF reef-safe sunscreen.
Punta Cana Travel Insurance
When visiting Punta Cana — or anywhere else in the world — it's wise to get travel insurance.
One of the best travel medical insurance for travelers is SafetyWing as they've got a large network and offer both short-term and long-term coverage — including coverage if you're traveling for months as well as limited coverage in your home country).
Additionally, SafetyWing is budget-friendly and offers $250,000 worth of coverage with just one low overall deductible of $250.
Click here to price out travel insurance for your trip in just a few clicks.
What would you add to this 7 days in Punta Cana itinerary?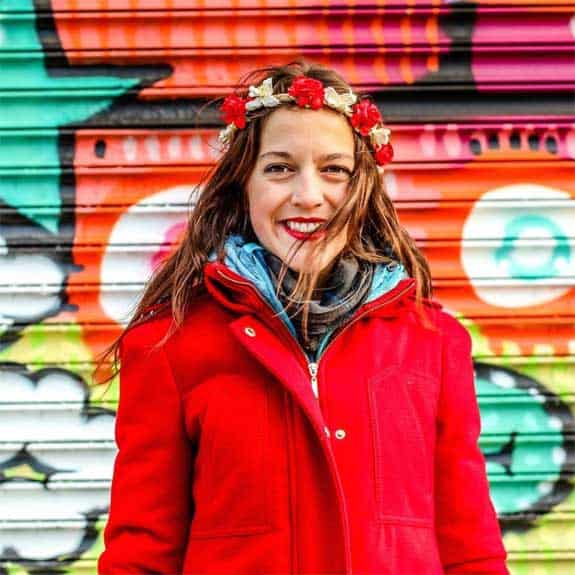 Hi, I'm Jessie on a journey!
I'm a conscious solo traveler on a mission to take you beyond the guidebook to inspire you to live your best life through travel. Come join me!
Want to live your best life through travel?
Subscribe for FREE access to my library of fun blogging worksheets and learn how to get paid to travel more!