How To Have An Epic Dominican Republic Road Trip
*A big thanks to the Dominican Republic Ministry Of Tourism for sponsoring my Dominican Republic road trip! This Dominican Republic itinerary also contains affiliate looks to trusted partners.
We've been driving for over two hours on this Dominican Republic road trip.
The capital of Santo Domingo with its hip restaurants and grand colonial structures has slowly transformed into bustling villages with locals standing in the streets selling pet puppies, strings of fresh fish and local fruit juices.
Roads are lined with fields of staple crops like coffee, sugar and plantain trees, so lush my mouth waters with daydreams of mangu and tostones. We see a view of Pico Duarte — the Caribbean's highest peak at 10,164 feet — before our car becomes enveloped by jungle.
We're definitely not in Punta Cana.
For many Dominican Republic tourists, their first (and often only) stop is Punta Cana.
And if you're looking for a beautiful beachfront resort experience, then that's the perfect Dominican Republic travel destination. There are actually many fun things to add to a Punta Cana itinerary.
But if you want something a bit — okay, a lot — wilder, then a trip to the island country's Southwest is a better option.
Which is exactly why I found myself road tripping from Santo Domingo to Ocoa Bay with some other travelers.
Tip: Make sure you download these 6 awesome apps for your road trip.
Psst, don't forget to pin this post for later!

Dominican Republic Road Trip Video
Before reading further…
Check out my video on visiting the Dominican Republic!
It'll give a first-person perspective of the trip. While I spend about 1 week in the destination, you can slow this itinerary down for the perfect 2 weeks in the Dominican Republic.
After watching, you can continue reading or click here to snag access to my free library of travel planning printables.
Dominican Republic Itinerary Overview
Below I go into more detail about what you can expect on your Dominican Republic road trip. For now, here is a quick overview of the itinerary:
1. Arrive into Santo Domingo Airport.
2. Road trip ~3-5 hours (depending on traffic) to Casa Bonita Tropical Lodge in Bahoruco- Barahona, known for its beautiful beaches and diverse ecosystems.
3. Spend a morning trekking to The Plaza and an afternoon decompressing in Casa Bonita's spa (including the Temazcal ritual!)
4. Drive toward Pedernales along the Larimar Coast to see the beaches of San Rafael, Los Patos and Paraiso.
5. Stop off to take a bird-watching boat tour of Oviedo's Lagoon in Jaragua National Park.
6. Check in to Eco Del Mar "Glamping" Campsite before doing a boat tour to Bahía de las Aguilas Beach for sunset.
7. Do a morning snorkeling tour to Cabo Rojo (book through Eco Del Mar) before checking out and driving back down the Larimar Coast. Coordinate with Rancho Platon where they'll be picking you up to take you by 4×4 up into the mountains to their property.
8. Stay in a treehouse and enjoy the nature that surrounds you. There are pools, waterfalls, hikes, horseback riding and the waterslide!
9. Check out and head to Ocoa Bay Vineyard for an afternoon of pool, wine tasting and vineyard touring. They also have a delicious menu with fresh local ingredients.
10. After lunch, take a boat trip to Playa Blanca to enjoy a secluded white-sand beach.
11. Finish the trip with a few nights in Santo Domingo, the capital of the Dominican Republic, before your flight home. Make sure to explore the historic and beautiful Zona Colonial (Colonial Zone) while in the city!
Dominican Republic Road Trip: Highlights & Experiences
Luxury Vacations In The Dominican Republic On A Budget At Casa Bonita
Our Dominican Republic travel guide begins with a luxurious stay at Casa Bonita — one of my top accommodation recommendations!
This property offers a sumptuous spa, an infinity pool and hot tub, comfortable rooms with rain showers and the most heavenly mattresses (I literally ask the owner where I can get one) and stunning views of the Caribbean Sea.
Despite free amenities like wifi, breakfast, on-site ziplining and horseback riding, snorkel gear and bike rentals, starting rates are just $225!
The owner Polibio Schiffino tells us how the property used to be his family vacation house.
"Even though we've made it into a hotel, we still want people to feel like they're guests in our home."
The warm hospitality makes this quite clear.
Tip:
Don't miss a curative session in the Temazcal, an ancient Mayan cleansing ritual done in a small stone hut.
The dark hut is made steamy with heated rocks splashed with water, and an entrance covered with cloth. It's meant to represent the womb, with the ambiance inside encouraging introspection.
When the cloth is released, your bad energies flee with the steam and you leave "reborn."
To be honest, there really is something about being in a hot, dark room sweating with other people that leads to deep conversations.
Another traveler and I talk for 30 minutes like we've known each other forever; going deep about the things we're thankful for and what we'd like to change in our lives.
While we chat, we rub our bodies with a cacao body scrub. When I exit the hut I feel lighter, having shed my anxieties and my dead skin.
Back in my room, I sit on my patio under a straw overhang sipping a passion fruit juice and looking out over the jungle. Suddenly, it begins to downpour, a soothing soundtrack as the droplets bounce off mango and guava trees.
Rainy nights give way to colorful mornings, and the infinity pool becomes an AM favorite.
While I hate waking up before 8am at home, in Barahona — the Far West of the Dominican Republic — I easily wake up at 6am to catch the sunrise, the sky's bright oranges and neon yellows beckoning me from under the covers.
Jungle Adventures Via La Plaza Hike Dominican Republic
In terms of day trips, the owner of Casa Bonita recommends we do the La Plaza Hike, a gorgeous swimming area with crystal waters and numerous waterfalls that can show us the true beauty of Dominican Republic hiking. He sets my group up with a guide (highly recommended!) and off we go.
This is where I learn about "Dominican time."
Tip:
If someone tells you this hike is 45 minutes, don't believe them. It's about 1.5-2 hours, and you'll want thick-bottomed water shoes with solid grip for scrambling over rocks, wading through thigh-high waters and even balance-beaming over slender tree trucks.
We didn't have these items, which also may have added to the "45-minute" time-frame.
At almost all times, the Bahoruco River is visible.
In fact, we cross it eight times; the river guiding us to our destination and reminding us that somewhere in the near future a refreshing swim awaits.
When we get to the first waterfall, I'm in awe of the nature.
Giant rock formations create natural arches and slides, perfect for interesting photos or just adding ambiance to your swim.
After my dip, I lay on the shore eating my trail mix and take in a scene I would never see in New York.
This is Dominican Republic travel, I think to myself.
Exploring Beaches On Vacation In The Dominican Republic
The next day we're off, driving west down Route 44.
This route takes us along the Dominican Republic's south coast toward Haiti, as the two countries share the island of Hispaniola.
This is the perfect instance where the quote "It's the journey, not the destination" holds meaning.
Along the south's Larimar Coast — named after the finding of the namesake healing stone here in 1974 — are multiple azure water beaches and aerial viewpoints to take in.
I fall in love when seeing San Rafael Beach from above, though I also love wandering the pebble beach of Los Patos.
Yes, the journey is amazing, but in this case so in the destination: Pedernales, a coastal province known for its beautiful beaches and biodiversity bordering with Haiti.
Here, we spend an afternoon boating around the Oviedo Lagoon and Wildlife Sanctuary. The lagoon is a UNESCO-listed Biosphere Reserve located within the Jaragua National Park, home to 60 aquatic bird species.
There are also tons of other wildlife species, like 11 species of bats, crabs, and the solenodon and hutia.
While boating around the lake, we pass a few of its 24 islets, spotting egrets, pelicans, frigates, and flamingos.
And iguanas.
We stop off at one cay, my guide walking me just two minutes onto shore before more than 20 rhinoceros and Ricardo iguanas come charging out.
Apparently, iguanas have been here since prehistoric times, and tectonic plate movements have left them stranded on their own private island living off bugs, local cherries and the fruits that people bring them.
I'm digging the nature theme of my road trip, and keep it going by spending a night beach camping at Eco Del Mar.
Definitely add this place to your Dominican Republic backpacking route or trip — especially as the campsite is about an hour away from Oviedo Lagoon, with translucent blue waters, underwater coral and stone creating dark patterns that look like small aquatic islands.
Adjacent to the tents is an al fresco common area illuminated by strings of fairy lights.
While an open-air bar doles out Cuba Libres and fresh passionfruit juices laced with Dominican rum, tables sit underneath straw-topped roofs where guests enjoy fresh seafood and fried plantain.
My favorite spot: the hammock, where I lay dragging my feet in the soft sand and watching the waves lazily lap to shore.
For a day trip, my group takes a boat to Bahia de las Aguilas (Bay of the Eagles).
The boat makes waves in the calm Caribbean Sea, and we pass otherworldly cliffside showcasing cacti and caves apparently once inhabited by farmers.
The beach itself is secluded and the waters clear and warm, the perfect vantage point for a Dominican Republic sunset.
Tip:
Bring a cooler with sandwiches and beers for an idyllic meal.
Deep In The Dominican Jungle At Rancho Platon
The next leg of my road trip takes me up into the mountains near Paraíso.
We're picked up by staff of Rancho Platon, my eco-friendly accommodation located just 24 miles from Barahona.
The property sits deep in the jungle, so a 4×4 is needed to reach it.
While the ride up the mountain requires some tight holding on, all discomfort melts away upon arrival.
The eco-friendly property — which runs on hydropower — features wooden rooms surrounded by palm trees, bamboo, waterfalls and 100% natural pools.
Other ecological practices include using low-energy light bulbs, naturally treating wastewater, utilizing their own aqueduct system, recycling and using biodegradable waste for animal feed.
My room is a treehouse with a hammock-adorned patio overlooking the lush flora.
I wander the property, playing in the pools and strolling the on-site trails, many of which lead to longer hikes for those with more time.
The craziest activity on-site is a water slide called El Tobagan — helmet definitely required.
Sitting in the tube at the top, the staff member gently pushes me down the slide.
In no time, nervous giggling turns to piercing shrieks as I fly down the steep drop off. Catching air on the curves, I fly completely over the final leg and slam into the water.
Despite my life flashing before my eyes, I find myself in a fit of laughter from the adrenaline rush.
With the wifi down, I'm able to relax and enjoy the ambiance, mojito in hand.
The lobster dinner and flan dessert are the perfect way to end the night.
Sipping Dominican Republic Wine
After a scrumptious breakfast of eggs and mangu, I off-road down the mountain back to my bus and head to Cabarete, a region of the Dominican Republic almost completely untouched by tourism.
Stop #1: Ocoa Bay, the Caribbean's first wine resort.
While there are a few other wineries in the Caribbean, the truth is growing wine grapes in such a hot, humid climate isn't easy. But, despite the negativity (apparently more than one winemaker suggested they just 'grow plantains') Ocoa Bay has seen much success.
It's one of the most unique wineries I've ever seen, endless rows of moscato, tempranillo and French colombard. Around the grapes grow olives, tarragon and other fruits and herbs. The lemon verbana is the most interesting, used in a social initiative that empowers women to become self-sufficient through making soap.
The property is huge, with a golf cart ride taking us around to see the natural bounty. After stopping at the production space, we go onto the roof for a tasting overlooking the vines and Caribbean Sea.
First, we sample a creamy white wine with a yellow color, notes of grapefruit dancing on my palate. Personally, I more enjoy the second wine, slightly sweeter and more tart with a pineapple flavor.
Back near the entrance, a light lunch with dishes showcasing local products awaits.
Mahi mahi ceviche, herb-infused goat cheeses, croquettes, and shredded chicken empanadas pair perfectly with a watermelon smoothie before a glass of wine is enjoyed near the pool overlooking the water.
It's certainly more of a destination than a simple tasting room, and one I could easily spend an entire day at.
Playa Blanca Boat Trip
But alas, we must go to Stop #2: Playa Blanca. This involves boarding a boat through Tease Me Fishing Charters.
From near the winery, the trip takes about 30 minutes across the azure waters of Ocoa Bay's namesake, until we reach the white sands of Playa Blanca.
While I think Bahia de las Aguilas was more beautiful, I love how there's literally nobody at this beach.
Its warm waters are all mine to enjoy, and I swim happily with a local Presidente in hand.
As I effortlessly float, I can't help but think about my trip to Punta Cana a few years back.
While fun, there's no denying the vibe of the popular resort destination was a completely different type of Dominican Republic travel from my Southwest Coast road trip.
While Punta Cana was booming with tourists and all-inclusive resorts, this trip was much more serene.
I traveled deeper into nature, interacted more with locals in their native neighborhoods and got away from the crowds to truly enjoy the beauty of the island country.
And I'm so thankful I got to share the journey with you here on my travel blog.
Dominican Republic Road Trip Logistics & Car Rentals:
How To Get Around In Dominican Republic:
Driving can be confusing and dangerous in the smaller towns, so it's recommended that if road tripping you drive on the highways and leave the car parked once at your destination. You can save 70% on your rental car by using the Discover Cars comparison site. In the towns, you can use motoconchos (motorbikes) to get around for $1 for short trips.
Another option: renting a car with a driver. This can be budget-friendly if you have a larger group. The price is $250 per day for a nine-person van, including meals and hotel for the driver, too (though fuel is extra). You can book this through Dominican Republic tour companies or at the Santo Domingo Airport (SDQ).
Finally, the public bus is inexpensive and practical. These are about $8-$15 to get from SDQ to various cities around the island.
How Long Does It Take To Drive Around The Dominican Republic?
Of course, this depends on your itinerary, as the timing will be different if you're embarking on a 3 day trip to the Dominican Republic vs something longer than a week.
That being said, to drive from Punta Cana in the east all the way to Haiti in the west takes at least 11 hours.
Packing List (For 7 Days In The Dominican Republic):
Toiletries / Medications
Bug spray
Sunscreen / Sunglasses / SPF Chapstick / Hat
Towel (handy for beaches and Eco Del Mar)
Scarf shawl (great for chilly buses and planes as well as picnics)
Waterproof day pack / Thermos / Snacks
Flashlight (handy for Eco Del Mar)
Camera / Battery / Cell Phone / Charger
Bathing suit (I love UniqueVintage for retro swimsuits!)
Clever Travel Companion Pickpocket-Proof Garments (I always pack this)
Vigilant Personal Alarm (I always pack this)
7 pairs of underwear
2 bras/1 sports bra
3 pairs of socks
1 pair of sneakers / 1 pair of sandals
2 pairs of cotton shorts
1 pair of denim shorts
1 pair lightweight pants (for horseback riding or if the bugs are bothersome)
1 lightweight long-sleeve shirt (for sun and bug cover)
3-4 tees/tanks
3-4 sundresses
Safety In The Dominican Republic:
As with any destination, stay aware of your surroundings and keep valuables out of sight (using Clever Travel Companion's pickpocket-proof garments).
While I never felt unsafe, I did see a girl get her phone stolen out of her hand, so use common sense. Both home and away, I always carry a personal safety alarm, which works for scaring bad guys off as well as letting people know if you inadvertently get locked in a restroom (been there!).
Also, don't drink the tap water. Bottled water is inexpensive. Or, you can bring a SteriPen UV Water Purifier to quickly treat tap water yourself.
In terms of safety while driving, know that driving on the island can be intense. There are many unwritten rules, so it often makes sense to take public transport or hire a driver.
Traveling Solo In The Dominican Republic:
While I did this Dominican Republic road trip on a group press trip, the southwest coast felt very laid-back and like a great escape for the solo traveler (especially as even the luxury accommodations are often eco-friendly and budget-friendly). If you're going to hike, consider asking your hotel to recommend a local guide.
In short, I'd say the Dominican Republic is a great spot for a solo Caribbean vacation.
Dominican Republic Tours
Looking to add a few fun tours to your Dominican Republic itinerary? Check out:
Full-Day Tour of Cayo Levantado and Los Haitises National Park from Samaná
Half-Day Adventure: 4×4 ATV, Water Cave and Dominican Culture at Punta Cana Dominican Republic
Catamaran Day Trip, Snorkeling & Sailing Excursion from Puerto Plata
Punta Cana ATV Buggies Adventure from Santo Domingo
Hiking Through the Eastern Cordillera from Punta Cana
Click here for a full list of Dominican Republic tours!
Bonus Dominican Republic Travel Guides:
The Ultimate Dominican Republic Travel Guide
How To Spend One Awesome Day In Santo Domingo, Dominican Republic
Exploring Punta Cana Outdoors Beyond The Resort Beaches
Exploring Sustainable Adventure In The Resort Destination Of Punta Cana Dominican Republic
3, 5 & 7 Days Punta Cana Itinerary (Best Things To Do!)
Dominican Republic Hiking: 12 Amazing Trails Not To Miss
Have you ever done a Dominican Republic road trip?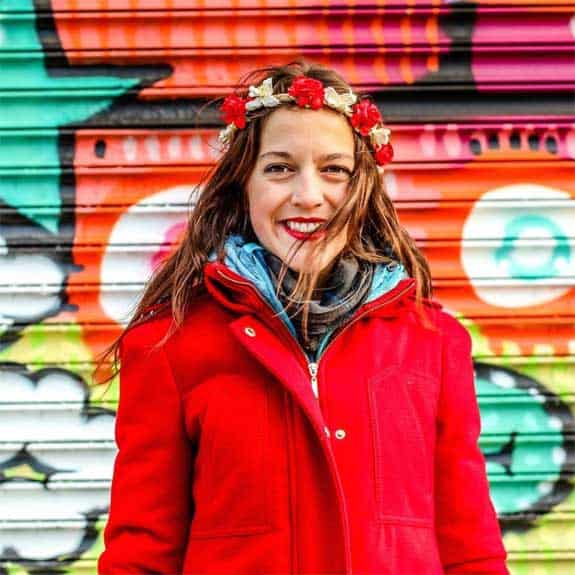 Hi, I'm Jessie on a journey!
I'm a conscious solo traveler on a mission to take you beyond the guidebook to inspire you to live your best life through travel. Come join me!
Want to live your best life through travel?
Subscribe for FREE access to my library of fun blogging worksheets and learn how to get paid to travel more!