Beyond Grand Cayman: Discovering Cayman Brac In The Caribbean
Cayman Islands travel guide
that takes you beyond the guidebook to explore beyond Grand Cayman. Note that if you're traveling alone, like I usually am, all of the Cayman Islands offer epic
solo travel Caribbean
experiences.
Where To Stay
During my time on Brac Cayman I stayed at
Brac Reef Beach Resor
t, a beachfront property that makes it easy to explore the best of the island and have fun on a budget. Onsite you'll enjoy free motorized water sports, a pool, a spa, beach volleyball, basketball, lighted tennis courts, free bike rental, a gym, and a snorkeling and dive center that can take you to some of the more than 50 dive sites around the island. If you're there on a Monday make sure to take part in their free evening canapé and cocktail reception.
Snorkeling/Diving
As stated above, Brac Cayman is home to over 50 dive sites, including wrecks, walls, reefs, canyons, and valleys. It's one of the best places for
diving in the Caribbean
. Bright colored corals and fish like glasseye snapper, rainbow parrotfish, queen triggerfish, great barracuda and tarpon, to name a few. If you a see a Lionfish let your guide know, as these are invasive and are killing the reefs. Many divers take part in culling programs where they kill Lionfish and give it to restaurants to eat or cook it themselves, which helps the local ecosystem.
Caves
There are an array of different caves worth exploring on Brac Cayman. First, there's Rebecca's Cave — easily cycle-able from Cayman Brac Reef Resort — an otherworldly cave made of coral and limestone. Rebecca's Cave holds the grave of Rebecca Boden, who passed away at 18 months during the harrowing hurricane of 1932. If you're interested in local wildlife, Bat Cave is full of flowstone — which looks like octopus tentacles and is made from water running over the rock — as well as bats (although the many visiting tourists have made the bat population decline). Fun fact: During hurricanes locals seek shelter in this cave. At Great Cave, which is nicknamed Slaughter House, buried human bones from pirate activity have been found here, with a true pirate's treasure at the nearby beach. The most adventurous cave on the island is simply labeled "cave," where you'll have to do a bit of climbing and shimmying to get inside, but once you are the array of colorful rocks and otherworldly stalagmites and stalactites is worth it.
The Cayman Brac Lighthouse
The Cayman Brac Lighthouse is more than just a lighthouse, it's an
adventure
. Take a photo of the lighthouse before continuing your walk down the natural path and out onto the cliff edge for a dizzying view of the sea from 140 feet above sea level. If you follow the path long enough — about 10 minutes straight down — you'll come to numerous brown booby birds, native to Cayman Brac. Make sure to wear sneakers, as the terrain is extremely rough and rocky.
Mr. Foots
Lovers of alternative art should head to Mr. Foots House (you can ask a local how to get there), a cliffside home where Mr. Foots carves out abstract and contemporary works based on religion, war and Led Zeppelin. Sadly, many locals aren't accepting of his artwork, sometimes calling the cops on him for "disturbing the peace." That being said, many visitors find his artwork inspirational and interesting more than offensive.
Public Beach
One of the island's only white sand beaches is Public Beach, a great spot to lay in the sun, play beach frisbee or go for a swim out to the reef. Another interesting beach on Cayman Brac is across from Great Cave, "Southeast Shore 'Walk to First Cay'". While you'll find garbage washed up from Jamaica and Cuba — some of it quite interesting to browse through — you'll find natural Cayman sea salt (delicious!) dried in natural rock pools on the shore and powerful blowholes creating geyser-like plumes of water.
Cayman Brac Museum
This small and free-to-enter museum features three rooms full of historical artifacts like old phones, sewing machines, instruments, and household items. One room is dedicated solely to the 2009 Paloma Hurricane, a devastating storm that truly showed the strength of the island. While you could easily see the entire museum in less than an hour, it's worth a visit to understand the
local culture
.
Eat At A Local Restaurant
Brac Cayman is a great destination for trying local restaurants untouched by tourism. One restaurant recommendation is Star Island Restaurant (137 West End), with some specialties including Cayman-style fish gowned in peppers, onion, and tomato; conch steak; cashew shrimp; and sweet rum cake. Here you'll also find an impressive selection of Chinese food, a type of cuisine you'll encounter quite a bit in the Cayman Islands. Another delicious restaurant option on Brac Cayman is Paradise Desires & Creations (Pollock Drive, Cotton Tree Bay), where everything is literally made from scratch to perfection. Some menu items include conch fritters, grilled fish, shrimp curry, calamari, and quesadillas. Tip: Pair your meal with one of their fresh all-natural juices.
See The Bubble House
Again, this is something you can ask your hotel where it's located. The Bubble House looks like a giant pink spaceship or a bubblegum-colored dome rising from the ground. Interestingly, it's said to be hurricane-proof.
Bird-Watching
In Cayman Brac's wetland, you'll find over 200 bird species — including the beautiful Cayman Brac parrot, a near-threatened bird the destination is known for. Another unique bird to watch for on Cayman Brac is the brown booby, prevalent along the trails near the Cayman Brac Lighthouse. Bring your bird book and binoculars for an enjoyable afternoon. Tip: The best time for bird watching on Cayman Brac is October to April when it's not uncommon to spot up to 60 different varieties of birds in one day.
Have you visited Cayman Brac? What was your favorite experience? Please share in the comments below.
Also Check Out:
Top Booze Experiences In Puerto Rico Ditch The Daily Grind: How To Create A Travel Blog That Makes Money Decadent Cocoa Experiences In Saint Lucia Disclosure: My trip to the Cayman Islands was sponsored by the Cayman Islands Tourism Board. I was not required to write this post nor was I compensated for it. All opinions are my own.

While most travelers to the Cayman Islands head straight for Grand Cayman and don't leave, the sister islands are worth exploring. Brac Cayman is home to about 2,000 residents, allowing for a more intimate experience. Additionally, the island offers an impressive mix of land and sea offerings. As someone who loves the outdoors as well as getting off the beaten path, Brac Cayman easily won me over. Note that Brac Cayman is easily explored by bike or with a car, and it takes less than an hour to drive from one side of the island to the other. Keep reading for a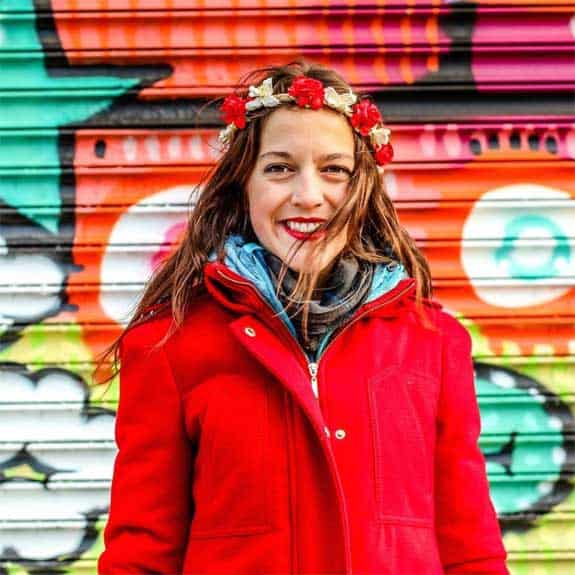 Hi, I'm Jessie on a journey!
I'm a conscious solo traveler on a mission to take you beyond the guidebook to inspire you to live your best life through travel. Come join me!
Want to live your best life through travel?
Subscribe for FREE access to my library of fun blogging worksheets and learn how to get paid to travel more!