BodyHoliday: An Amazing St. Lucia Wellness Retreat For Solo Travelers
By Jessie Festa. My solo St. Lucia wellness retreat was sponsored by Tully Luxury Travel, who offer one-of-a-kind experiences around the world!
"Who are you traveling with?"
"Myself," I reply assertively, though the customs officer's confused expression makes me falter slightly.
"Are you meeting a group?" he presses.
"Nope, traveling solo."
When his expression stays perplexed, I continue, "It's a wellness retreat." So, you know, more normal.
Yes, Saint Lucia is typically reserved for couples; at least that's what society has been led to believe.
The truth is, anyone looking to get active and enjoy health and wellness travel and well in a beautiful place will love this paradise, solo or otherwise.
And with the help of Tully Luxury Travel, I had an awesome itinerary planned. I highly recommend checking them out, whether you're traveling in a group or enjoying a solo Caribbean vacation!
Saint Lucia Travel Video
Love exploring a place via video?
Watch my "1 Minute Of Saint Lucia Beauty" above.
Then, continue reading my Saint Lucia travel guide to learn about my epic wellness stay on the island.
After reading my BodyHoliday review, you'll understand why I believe it must be one of the best Caribbean wellness retreats you can do!
A Solo St. Lucia Wellness Retreat
After being met at the airport by a Barefoot transfer representative holding a cold water bottle, a ginger ale, a granola bar and a cold herb-infused towel, I'm whisked away to a private black car for the 90-minute scenic drive to The BodyHoliday.
This all-inclusive St. Lucia resort squashes any images of all-inclusive resorts with sticky bars selling watered down blue cocktails and overcrowded buffets of screaming kids. In fact, it offers one of the best wellness retreats in the Caribbean!
Along with room meals and alcoholic/non-alcoholic drinks, a daily spa treatment and 20+ different daily activities ranging from hikes to yoga classes to windsurfing lessons are included.
Pertaining to cuisine, they operate under the idea that food is both the body's fuel and pleasure.
Arriving late to the resort, their open-air Cariblue Restaurant is where I start my wellness journey, Chilean Sauvignon Blanc in hand.
After a selection of hot breads is brought to the table, I opt for a "Nutritionist's Healthy Choice" Caprese salad with buffalo mozzarella, fresh tomatoes and basil pesto dressed in a balsamic reduction.
This is followed by the "Nutritionist's Heathy Choice" main course (hey, when in Rome at a wellness resort). I go for a grilled yellowfin tuna with lemon-rosemary, corn, broccoli, carrots, grapes, capers and an onion salsa; a unique combination that goes surprisingly well.
Hearing the ocean breeze while I dig into fresh fish makes the meal really come to life.
And because I'm dining alone with no distractions I'm able to really appreciate the flavors and textures before me; the crunch of a carrot, the melding of earth with citrus.
With a sweet ending of layered chocolate sponge cake (St. Lucia is known for chocolate), I feel very satisfied. And despite a bit of indulgence, I feel like I've hit the reset button of my usually Voodoo-chip and Ben and Jerry's-filled gut.
A Scenic Morning Trek In St. Lucia
In the morning, I can't wait to try out some of the wellness and active-focused activities, starting with a hike to Pigeon Island; a 44-acre islet once isolated from the rest of Saint Lucia, though today it's connected by a man-made causeway.
While 7am is an early start, I don't even need the alarm; my body is naturally awoken by the lapping of waves.
I'm an experienced hiker so the trek isn't hard, but it's scenic and feels good to wake up early and immediately get my body moving, something I'll admit I never do at home.
Being in a new place has given me a push though, and within an hour I'm staring out over the beautiful Rodney Bay and watching boats sail past.
One Of The Best Spas In The Caribbean
After that, it's on to an included spa treatment, a menu from which I pick an aromatherapy massage.
Wow!
First off, the grand spa sits on top of a hill offering one of the best views of a lush property. When you enter the arched entryway you feel like you've entered an Indian Maharaj home, with opulent pools in a grand courtyard where pampered spa goers relax on shady benches.
On the second floor balcony I take in the view before heading in to my treatment room. Everything from my scalp to my stomach to my toes is removed of knots.
This is also when something very funny happens.
I often wear removable tattoos, and while massaging my shoulder (where I have a temporary vegetable ink pressed flower) my massage therapist lets out a gasp of surprise, before slowly telling me, "Oh dear, the oil is somehow removing your tattoo!"
I explain the tattoo is fake — phew! That would be the world's worst tattoo job. In fact, all my permanent tattoos stayed intact and even got softer.
In fact, I'm feeling completely rejuvenated — and like this must be one of the best spas in the Caribbean, for sure.
A Bucket List Adventure Checked Off At The BodyHoliday
My next BodyHoliday adventure proves more challenging than the first two, though it allows me to cross something off my bucket list: water skiing. It's a small group of three students
. Our instructor, Dennis, explains that water skiing success has nothing to do with strength and everything to do with technique.
On the beach we practice with a rope and handle, with Dennis pretending to be a boat pulling us.
We're instructed to sit and allow his pull to drag our bums to our feet, using our legs to pull us up with straight backs, slightly bent knees and arms extended from our chests.
On land I'm a pro!
In the water, I'm a hot mess!
It's honestly comical, as when Dennis shouts "put your skis together in front of you!" I somehow spin like a pig on a spit, at the same time bouncing like a buoy. It's like I have absolutely no control of my body with skis on.
To my success, I get my bum to my ankles every time, but when it's time to stand I go flying forward, pitching myself into the water.
No worries, though. I love a challenge. Water skiing, 1, Jessie 0; but I'll be back to even the score.
I spend the rest of the day lounging around the smoothie cafe, stand up paddle boarding and cartwheeling around the beach (yes, it's a thing).
In New York you'll never see me in the water, but in the Caribbean, where the waters are azure and I can actually make sure Jaws isn't beneath me, it's like I was born in the sea.
Sunset Yoga At The BodyHoliday
I swim like a dolphin until the ocean breeze picks up and it's time for sunset yoga.
The class is taught on a treehouse rooftop.
The roof is enveloped in tree flora, with fluffy clouds passing overhead as we reach to touch our toes in Warrior 3 and backbend in Bridge. Through the leaves, an aerial view of the ocean waves adds to the scene.
While at home I hate working out, here our instructor's final "namaste" makes me sad.
I wish I could change it to "nah, I'ma' stay!" (Cue laughter or readers throwing tomatoes at their laptops).
Bad jokes aside, in the end my stay is a mix of activities I failed at (I'm looking at you, water skiing) and experiences I excelled at (like standup paddle boarding). But that's not what BodyHoliday is about; it's about trying new things, getting your body moving and realizing that getting fit can actually be fun.
It's not a strict program in an uptight atmosphere — the pool workout class plays a best of Britney mix for Pete's sake!
It's an experiential stay where all the tools to excel at health and wellness are provided: fun activities that get you moving, multiple restaurants serving nutritious foods, cardio classes, a curative spa, pools and a beautiful beachfront enticing you to get outside.
You can literally have your cake and eat it too — as there's cake and pasta made with whole ingredients. Oh, and wine.
I love working out without feeling like I'm actually working out, and eating healthy meals and green smoothies while still saving room for dessert and beach naps. I leave with a tan, a back void of knots and a desire to continue getting off the couch more often when I get back home.
I'll be back. And next time, I'm going to stand on those water skis!
Have you ever done a solo St. Lucia wellness retreat?
Bonus Saint Lucia Travel Resources
How To Have An Amazing Solo Stay At Jade Mountain Resort In St. Lucia
6 Secret Beaches To Visit In Saint Lucia
Adventurous Couple's Guide To Marisule, Castries & Rodney Bay In Saint Lucia
3 Romantic Saint Lucia Hotels That Aren't Sandals
3 Best Luxury Caribbean Wellness Retreats & Resorts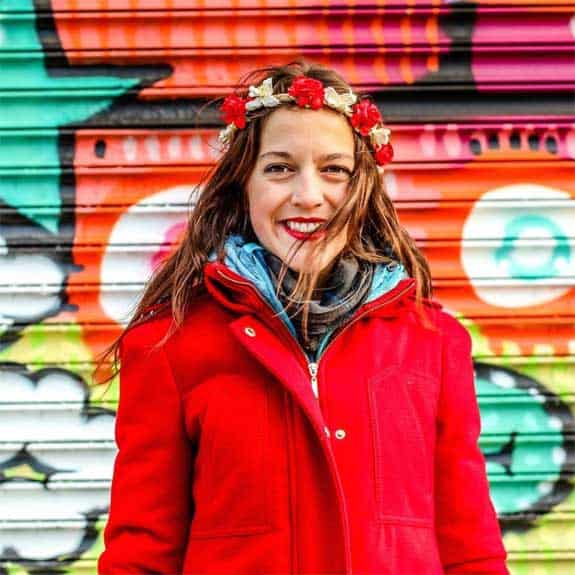 Hi, I'm Jessie on a journey!
I'm a conscious solo traveler on a mission to take you beyond the guidebook to inspire you to live your best life through travel. Come join me!
Want to live your best life through travel?
Subscribe for FREE access to my library of fun blogging worksheets and learn how to get paid to travel more!