India Video Adventure: Kayaking, Cycling And Hiking My Way Through Kerala
Get inspired to travel through this India video!
So I'm trying to start doing more film stuff for my readers, hence this India video. I'm starting with my very first edited video of my kayaking, cycling, and kayaking trip through Kerala,
India
. Some highlights include the Cardamom Route, Silent Valley National Park, Messapulimala (the second-highest peak in the Western Ghats at 2640 meters (1,640 feet)) and Kolukkumalai Tea Estate (the world's highest organic tea garden). To learn more about the route I took and how to do it for yourself, check out my original series:
Bus-Free Through India
. This is only my first self-made video so while I think it does a great job of showing some of Kerala's most beautiful landscapes in an interactive way, I still have a long way to go  — and I look forward to learning and growing along the way. Feel free to leave any comments, tips, things you did/didn't like, etc. in the comments below. Thank you for watching my India video adventure!
Bonus India Travel Resources
Traveling Northern India: 12 Things To Do Beyond The Temples & Taj Mahal
Greatest Goa: Yoga, Dolphins & A Dose Of Clarity On Palolem Beach
The Secret To Finding Peace In India Can Be Found In Bundi
An Organic Farmstay Experience In Kerala, India
5 Must-Visit Places To Experience The Best Of India
A Disappointing Spice Farm Day Trip In Goa (& What To Do Instead)
How India Broke Me (& Why I'm Thankful For It)
How To Get High (Legally) In Varanasi, India
India's Unique Karni Mata Temple Is Devoted To Worshipping Rats
10 Unforgettable Things To Do In Delhi, India
How A Trip To India Taught One Woman The Importance Of Human Connection
That Time I Was Charged By An Elephant In Kerala, India
Ayurvedic Massage In India: Not For The Modest
10 Reasons Why You Need To Visit India
5 Amazing Ways You Can Explore India's Spiritual Side
10 Reasons Why Kerala Should Be Your Next Trip
9 Essential Travel Tips For Southern India
India Travel: Houseboating Through Kerala's Backwaters
Cycling The "Scotland Of Asia" To An Organic Farm In India
Cycling India's Cardamom Trail
Ascending High Peaks & Hiking Through The World's Highest Organic Tea Garden In India
Why Kerala's Silent Valley Is One Of The World's Best National Parks
Cycling Kerala's Culturally-Immersive Canal Route
Exploring The Culture Of Northern India Through Food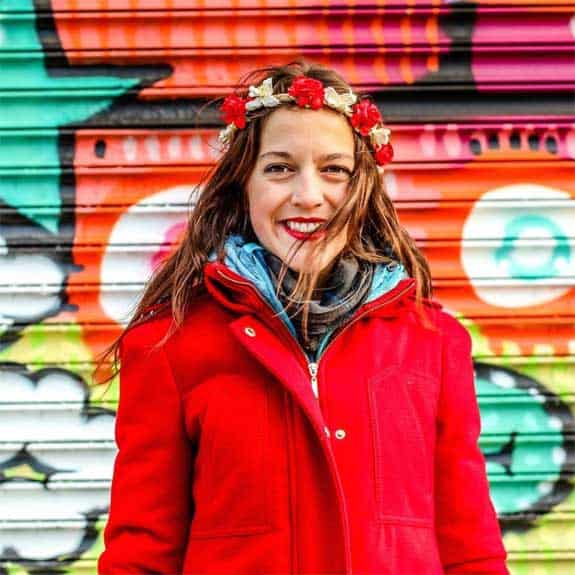 Hi, I'm Jessie on a journey!
I'm a conscious solo traveler on a mission to take you beyond the guidebook to inspire you to live your best life through travel. Come join me!
Want to live your best life through travel?
Subscribe for FREE access to my library of fun blogging worksheets and learn how to get paid to travel more!