India Travel: 10 Reasons Kerala Should Be Your Next Trip
traveling in India
.
1. There's Great Hiking
I never realized India had such great hiking. In my series
Bus-Free Through India
, I talk about my adventures cycling and
hiking through Kerala
.
Silent Valley National Park
is one place with great trekking, as is the Periyar Tiger Reserve (where I saw five wild elephants!). My favorite hike was reaching the summit of Messapulimala, the second-highest peak in the Western Ghats at 2640 meters (1,640 feet).
2. It's Inexpensive
Massages for $15. Satisfying dinners for $2.50 (and this is at hotel restaurants). Hotels for $25 a night. While for some the flight can be expensive, once there you will most likely have no trouble getting by on very little money.
3. Bird-Watching
I also didn't realize Kerala was so rich in birdlife. There are many places one can experience this, for example, the Periyar Tiger Reserve and the Udiki Forest Reserve, where it's not uncommon to see 40+ bird species in one day. My favorite spot for bird watching was
the Hornbill Camp
, set on the Periyar River and across from the Thattekkad Bird Sanctuary. They offer complimentary kayaking trips through the sanctuary to guests, with the chance to see over 260 bird species.
4. Friendly Locals
I know "friendly locals" is a term that gets thrown around way too much; however, Kerala is actually known for having the friendliest locals in India, with people genuinely wanting to talk to you and share what they have without expecting anything in return. This makes it easier to interact with people and
immerse yourself in local culture
.
5. Organic Farm Homestays
While I stayed in a number of excellent eco-lodges, bed and breakfasts, and hotels during my time in Kerala, my favorite was undoubtedly Dewalokam. Here guests can stay on an organic farm with a local family, with the 12-acre (5-hectare) property surrounded by the Udikki Forest Reserve and Kaliyar River. In the distance, you can see the peaks of the Western Ghats, while onsite it's possible to tour the spice gardens, home to hundreds of different spices as well as herbs, fruits, vegetables, and even rubber. Morning yoga in the gardens, bamboo river rafting, spice walks, waterfall hikes, bird watching, cooking demonstrations, farm-to-fork Indian meals, and traditional massages are all part of a stay at Dewalokam.
6. Ayurvedic Treatments
Kerala, in particular, is known for its abundance of curative plants growing wildly throughout the landscape. Because of this, Ayurvedic treatments are particularly special in the state. Most people opt for an oil massage, which includes stripping down to nothing and having health-inducing oils made with local ingredients massaged into your skin. (Truth: I wasn't prepared for this when I went, and it ended up being one of my funniest
India travel stories
!) Tip: Ask about a consultation with a doctor before your treatment, as these are often free of charge.
7. Kathakali
Kathakali is a traditional Kerala dance form originating from the first half of the 17th Century AD. Typically it can last longer than five hours, although if you see a show it will be more like one. The art form is less like the dance most people think of that involves moving your body to music but is more focused on elaborate makeup, theatrical costumes, mythical characters, specific hand gestures, facial expressions and emotional eye movements. To me, the eyes were the most interesting part, as they're dyed red with seed juice and performers can make them move extremely rapidly or bulge out of their face. Wild.
8. Many People Speak English
I know this isn't a necessity for everyone — some travelers might even be looking more for the kind of culture shock you get when you don't speak the local language. But for those of you who feel less stressed traveling somewhere where you're able to communicate easily, this is a plus. It's also a plus if you're
traveling solo in India
. What I really loved about India was I could speak to people (many, not all) but the culture was still very different from that of western civilization.
9. The Food
Not once during my two-week trip did I get sick of Kerala's food. Spicy curry, dahl, dosa, tandoori chicken, chicken biryani, chutney, vegetable makni. Unlike many other
places in India
, the state doesn't restrict diet based on religion and you'll find a mix of vegetarian and non-vegetarian meals enhanced by Kerala's plethora of spices. Kerala is known throughout the country for its abundance of spices, and you'll find the local cuisine to be reflective of that. Additionally, Kerala has a number of dishes that are specific to the state. For example, there's Malabar Biryani, which contains a different type of rice (parboiled) than traditional biryani; Manga Curry made with mango; and Pazham-pori, sweet banana fritters enhanced with spices like cardamom and turmeric.
10. Cycling
During my time in Kerala, I did a Multi-Activity Holiday with
Kalypso Adventures
, the largest of a very limited number of companies in southern India trained to do bike tours. While biking on your own through India can certainly be a challenge (and dangerous with the crazy drivers), with a guide I felt completely safe — and got a great workout. Cycling through Kerala allowed me to experience the destination with all five senses, instead of from behind a print-smudged plexiglass window.
Have you ever visited Kerala, India?
My trip to India was partially hosted by Kalypso Adventures. I was not required to write this post nor was I compensated for it. All opinions are completely my own.
Bonus India Travel Resources
5 Must-Visit Places To Experience The Best Of India 10 Reasons Why You Need To Visit India 5 Amazing Ways You Can Explore India's Spiritual Side Ayurvedic Massage In India: Not For The Modest 12 Northern India Travel Experiences Beyond The Temples & Taj Mahal

I had always wanted to go to India. Recently, I had the opportunity to do a Multi-Activity Holiday with Kalypso Adventures, which allowed me to explore the state of Kerala via cycling, hiking, and kayaking. Now that I'm back, I can't wait to return. Wondering why? Here are 10 reasons Kerala should be your next vacation destination, especially if you'll already be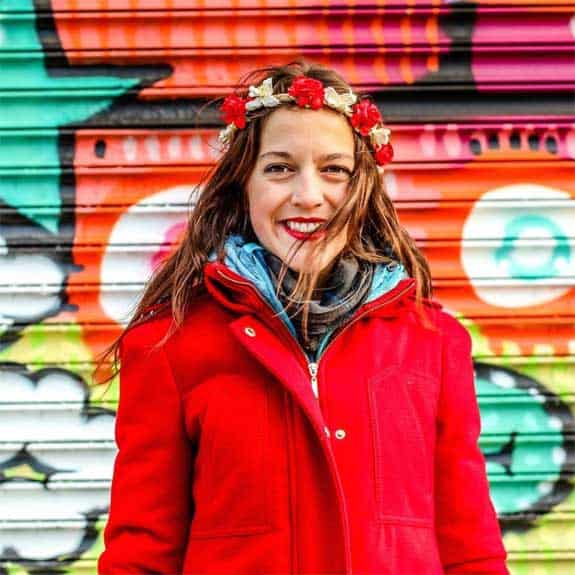 Hi, I'm Jessie on a journey!
I'm a conscious solo traveler on a mission to take you beyond the guidebook to inspire you to live your best life through travel. Come join me!
Want to live your best life through travel?
Subscribe for FREE access to my library of fun blogging worksheets and learn how to get paid to travel more!