Bus-Free Through India: Ayurvedic Massage, Not For The Modest
By Jessie Festa. This post on Ayurvedic massage in India contains affiliate links and is part of my Bus-Free Through India series, hosted by Kalypso Adventures.
I'd heard so much about Ayurvedic massage in India, with many locals telling me the herb- and spice-rich Kerala — the state I was traveling through — was the best place to do it. Sumptuous images of being wrapped in turmeric and covered in lemongrass while a gentle-handed masseuse massaged my aching muscles (I was
traveling India by bike
, you know) filled my mind. And when I found out a 60-minute Ayurvedic massage with head, face, and scalp at a non-touristy center — I wanted a true cultural experience in line with my bus-free through Indian trip — was only 1000 INR (about $16 USD), I had to try it.
What Are Ayurvedic Therapies?
Traveling in India
? Then I recommend exploring the local Ayurveda culture. Ayurvedic therapies are natural and holistic, and look to prevent disease and cure it at its roots. It's also about life balance, and believes different people are prone to different habits based on their natural constitution, which falls into specific doshas. These doshas then affect everything from our diet to our emotions. Ayurvedic therapies work to heal and balance the body without disturbing a person's natural intelligence. For more on this,
click here
. There are a number of benefits believed to come from Ayurvedic treatments, for example, relief of pain, tension and travel fatigue; improved circulation; rejuvenated skin; a better flow of oxygen to body tissues; increased stamina and sexual vitality; the flushing out of waste products; looser joints; and an improved immune system. While this was all true, there was one very crucial element that was left out: you get massaged completely nude. I realize to some people this may seem prude, but let me explain: Coming from the United States, where when getting a massage you undress in a private room, usually leaving your underwear on underneath your robe, and then disrobing in the treatment room in private to get under a sheet before anyone sees you, it felt very awkward. At home even when it's time to roll over, a towel is held up to shield the masseuse from seeing anything. It doesn't matter if you buy a cheap or expensive massage, this is almost always standard procedure. As someone who loves spas, I've also gotten massages in many other countries as well, like Peru, Argentina, Japan, Thailand, Laos, Vietnam, Tahiti, Switzerland. And while there are usually differences in the process, one thing has always remained constant: Your chocha is not showing to the public. But, I guess these differences are why we travel, aren't they? Though, to be honest, this easily became one of the most awkward
India travel stories
from my whole trip.
Taken Out Of My Comfort Zone
It all started when I walked into the Mayura Ayurvedic Centre in Periyar, India. The place seemed very simple, with no paperwork to fill out and no questions asked. I was then led into a homey room that felt more like my grandmother's house than a treatment room. Pale purple walls bulged with water spots and dry running paint, while beige curtains splattered with ostentatious red flowers ensured nobody could look inside. A shiny metal sink stuck out from the wall, with a bright orange bucket sitting underneath. Classic Indian music filled the room — which was illuminated by a harsh bare bulb — and was emitted from two bulky grey speakers overhead. Then there was the table, which looked more like something a pediatrician would use than a masseuse. Still, I was excited for a relaxing dose of local
Kerala culture
.
Paper Thongs
My masseuse didn't speak English, and as I didn't know what to do she simply kept saying "take off, take off" to indicate I should strip down further. Off went the raincoat, the button down, the sweat pants, the tank top, the sneakers and the socks. As I stood awkwardly in front of her in my bra and thong, she continued to say "take off." "Take off…my underwear?" I asked, pointing to my red and grey g-string. She nodded. While I usually take pride in my grooming skills, I will admit they tend to fall by the wayside when I'm backpacking. Luckily, my masseuse pulled out a paper thong that went between my legs and tied behind my back, which made me feel a tiny (very tiny) bit better. From there, I sat down on top of a long thin sheet with my legs dangling off the sit of the table. It was time for the scalp massage, or should I say, hair-removal. As she scratched and pulled my hair, I could feel strands falling out and flittering down my back. Then came the head pounding, where my skull was treated like a door and she was a delivery man, angry that nobody was answering. Afterward, I was instructed to lay on my stomach with my butt in the air. "At least I have this paper thong on," I thought, as it was simultaneously ripped off of me. Or not.
How Does My Butt Look?
Talk about feeling exposed. Not to mention it was chilly in there! My masseuse massaged what smelled like cardamom and cocoa oil into my skin — almost an entire bottle. In fact, at one point the oil had pooled so deep on my back it began dripping over my shoulder onto my chest like an Infinity pool. While I often question how my butt looks in a pair of jeans, I couldn't help ponder this as I lay ass up on the massage table. Without thinking I clenched my cheeks together, trying to make myself look more toned, then stopped realizing without pants on every movement was visible. I was especially aware of this when she massaged my calves and feet — two areas I'm extremely ticklish in — but was afraid to breathe, giggle or twitch at the thought of something jiggling. And unlike Swedish massage which focuses on relieving tension and undoing knots, the Ayurvedic seemed to concentrate on soaking the oil into the skin with fast, aggressive circular motions, which didn't help my predicament. I couldn't help but wonder what other tourists must think when coming to get an Ayurvedic massage — I can't imagine everyone is completely okay with getting massaged by a stranger stark naked. I never considered myself prude until then, but maybe I was? Then again, my best friend won't even get a Swedish massage under a sheet with underwear on in New York because she's afraid they'll touch her butt, so I know I'm not that weird. I would also like to note that on the center's brochure the drawings show people wearing a sheet, but I digress.
Flipping Over
Next, I was instructed to lay on my back. I closed my eyes tightly shut, as my only other option was to stare at this complete stranger as she massaged oils into my boobs and thighs. Luckily, I was given my stylish paper thong back for this part. As the massage went on, I began to feel more comfortable with my nudity. That is, until the part where I had to be massaged sitting up. While eye level with this woman, she continued the rubbing, which was more awkward for me than the time I accidentally showed up to school volleyball in my underwear (you know that nightmare you had growing up where you forget to puts pants on for school? yep, it happened to me in real life). One part I will admit I thoroughly enjoyed, which I had never experienced, was the ear massage. Who knew getting your ears rubbed felt so good? I hope my boyfriend is reading this.
A Happy Ending (No, Not That Kind!)
Once the massage was over, the masseuse took a rough towel and pulled off the 1,500 pounds of oil that drenched my skin. And to completely finish, she rubbed my head one last time and put a red streak of powder in my hair. I wasn't sure what this was — although a local later told me it was too keep you from catching a cold — but it actually looked kind of pretty. While somewhat awkward, I will admit I felt rejuvenated — not to mention very soft — after the treatment. Would I do it again? No. Am I glad I did it? Absolutely! It was an interesting
cultural experience
that was also good for me. Plus, it took me out of my comfort zone to try something new and possibly made me more comfortable in my own skin. And in my opinion, that's never a bad thing.
India Travel Insurance
While you hope everything runs smoothly, sometimes travel just doesn't go according to plan. This is why I recommend always purchasing travel insurance. The scary truth is it only takes one bad accident to lose everything — or be thankful you were covered. Personally, I use SafetyWing, as they've got a large network, offer both short-term and long-term coverage (including limited coverage in your home country), are budget-friendly, and offer $250,000 worth of coverage with just one low overall deductible of $250.
Click here to price out travel insurance for your trip in just a few clicks.
Love Unique Travel Experiences?
Make sure to sign up for my monthly #BeyondTheGuidebook newsletter, sharing unique travel experiences and meaningful trip stories from around the world.
Have you ever had an Ayurvedic massage in India?
Bonus India Travel Resources:
Dzükou Valley Trek: Your Ultimate Guide To India's Famous Hike
5 Must-Visit Places To Experience The Best Of India
10 Reasons Why You Need To Visit India
5 Amazing Ways You Can Explore India's Spiritual Side
10 Reasons Why Kerala Should Be Your Next Trip
12 Northern India Travel Experiences Beyond The Temples & Taj Mahal
20 Best Destinations For Solo Female Travel In India
---
Pin this post on Ayurvedic Massage in India for later!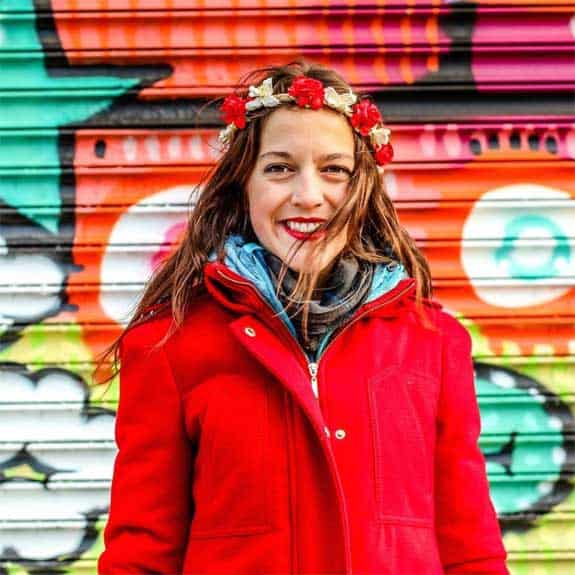 Hi, I'm Jessie on a journey!
I'm a conscious solo traveler on a mission to take you beyond the guidebook to inspire you to live your best life through travel. Come join me!
Want to live your best life through travel?
Subscribe for FREE access to my library of fun blogging worksheets and learn how to get paid to travel more!