A Disappointing Spice Farm Day Trip In Goa (And What To Do Instead)
Have you ever been on a trip that ripped you apart, immersed you in culture (and culture shock) and opened your mind, all at the same time?
For me, that was India.
And at the end of my three-week trip, when I stepped onto the sandy, cow-covered Palolem Beach in South Goa, I was in heaven.
Wanting to go beyond the guidebook, I set out to explore Goa beyond its iconic beaches.
While researching Goa day trips from Palolem Beach, I found one that was supposed to be lovely — a visit to 1,017-foot high Dudhsagar Falls.
Unfortunately, I had no idea that around 1,000 people a day go to the waterfalls in peak season, and that I would need to head there as early as 7am.
There's a special Jeep you need to take to get to the waterfalls, and leaving at 10am meant I wouldn't be able to get on one.
Oops. Sometimes planning a trip without making plans can backfire.
Luckily, there was another option:
A visit to Sahakari Spice Farms, about 90 minutes from Palolem Beach, for a tour and lunch (Entry 400 Rupees/~$6 including lunch), as well as Goa's three largest temples. It sounded like a great India travel and tourism experience.
Since my flight was at 10pm and I'd pretty much exhausted all of Palolem's beach activities (and tried almost every smoothie at my beloved Cafe Inn), I decided to go for it.
Goa Day Trips: A Scenic But Disturbing Drive
The drive out to the spice farm was pleasant.
We saw farmers plowing fields, the scenery turning into lush jungle as we headed down winding roads.
We drove past little villages, where groups of school children in blue uniforms and fruit sellers with colorful open-air stands dotted the streets.
The palms and teak woods seemed endless, covering the ground like a blanket to meet the curvy hillside peaks that seemed to form a stegosaurus' back.
Of course, this is India, so I can't leave out the fact that much of the beauty — the rivers, the lush flora, the monkey-lined brick walls — was marred by trash so thick you couldn't see the ground at some points.
This was my biggest struggle with my entire India trip; seeing trash cans that say "Use Me" surrounded by garbage that will never biodegrade.
I swear, this landscape could give any conservationist a heart attack on the spot (and can make the average tourist, like myself, very ill, which it did).
But I digress.
Indian music playing faintly on a crackling station and my driver popping bubblegum throughout the ride provided the soundtrack to this "Goa Beyond The Beach" journey.
Spice Gone Bad
Sahakari Spice Farms is a 130-acre organic spice farm that is described as "a place for relaxation under the dense forest cover" on the website. Well, not quite.
I wanted to like the spice farm. I really did. But there were a few things that killed it for me and turned it into an India travel horror story.
But, I'll start with the nice bit.
The spice farm is very interesting and you'll leave the place armed with loads of nature photos, plus plenty of information about Ayurvedic healing and incorporating spices into your diet in a healthy manner.
My welcome drink, a lemongrass oil tea, was tasty and apparently aids in acne, muscle tone, and depression.
I also saw a badass banana spider that can paralyze you if it bites your head, which greatly appealed to my morbid side.
Then the bad.
I guess I was expecting more of an experience like I had when I stayed at Dewalokam in India's Kerala, a truly serene organic spice farm on a bird sanctuary.
My tour of their farm was intimate and slow-paced, relieving my stress just by being around the spices.
This felt more like a theme park experience, with tons of tourist vans in the parking lot, a quick, big group tour and a not-so-great lunch included.
The tour was about 45 minutes and the atmosphere of the lunch area did not make me want to stick around for a beer.
But what really and truly killed it for me was the fact that they had elephants for the tourists to look at, bathe, and ride.
For those unaware of the horrors of elephants in tourism, when these beautiful creatures are pulled from the wild their spirits are literally broken. Older herd members are often killed, with babies kept and brutally trained into submission for tourism entertainment.
Whether the farm did this themselves or not doesn't matter; they're creating a demand either way.
Along with tourism entertainment, the farm apparently uses the elephant dung for some great fertilizer.
As my guide proudly boasted about mixing and storing the dung for a very healthy soil booster, all I could think was…
This is India! There is literally cow sh*t every five feet on the street. Just go pick some up without disrupting an elephant's life!
I grabbed a bread roll from the buffet table and headed back to my taxi.
On To The Temples
Funny enough, before I left the spice farm they poured a mixture of water and citronella down my back, which is supposed to relieve stress.
Well, it did not help for our next section of the day trip: venturing to see Goa's three largest temples, starting with Shri Manguesh Temple dedicated to the god Shiva.
Holy crowded!
Throngs of tourists — many of who did not understand the concept of a line and who liked to stop at inopportune times to pick a scab on their knee — littered the temple.
I will say Shri Manguesh was beautiful from the exterior with a 7-story lamp tower, lovely water tank (thought to be the oldest part of the temple), and hues of baby blue and pink decorating the facade. Its whimsical architecture reminded me of a multi-layered birthday cake.
But the intense crowd, huge row of aggressive shopkeepers leading up to the site, and extreme noise gave me too much anxiety to go inside.
A quick aside: Anyone who reads my blog knows I'm not afraid of very much.
I'll do any extreme sport and I'm fine sleeping outside with creatures and crawlers. I once lived in a cockroach-infested apartment in Sydney and I don't flinch when a New York rat scurries across my sneakers.
But I loathe crowds, and because I suffer from anxiety, crowds + noise = me profusely sweating and looking for an exit with a racing heart.
It's not my thing, and I'm okay missing out on any experience that involves being shoulder to shoulder with strangers.
Peace At Last
By this point I'd kind of had it with my day trip, so I asked my driver if we could nix the other two temples in exchange for a visit to Agonda Beach, touted as one of India's most beautiful with secluded stretches of sand.
After the two previous hectic stops, I really just wanted to sit by myself somewhere pretty and have some cool water lapping over my feet.
Finally, I found my happy place. Although it would have only cost me about 500 Rupees (round trip) to have just done Agonda Beach from Palolem, stress and mishaps are often part of the travel journey.
I sat on the sand doing absolutely nothing.
And it was perfect.
Overall I loved, actually really loved, my stay in Palolem Beach; however, if I go back I'll be sticking to the beach activities — yoga at Shiva Yoga Centre, sunset dolphin-watching cruises, kayak excursions, waterfront dinners under the stars — to truly appreciate the beautiful relaxation that makes South Goa such an amazing destination.
Bonus Tip: Visiting during off season? You can have a great time romancing the monsoons in Goa.
Bonus Goa, India Travel Resources
Greatest Goa: Yoga, Dolphins & A Dose Of Clarity On Palolem Beach
9 Essential Travel Tips For Southern India
How India Broke Me (& Why I'm Thankful For It)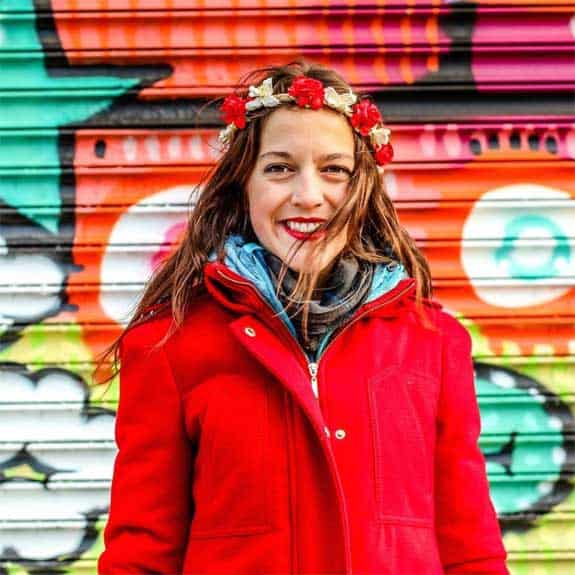 Hi, I'm Jessie on a journey!
I'm a conscious solo traveler on a mission to take you beyond the guidebook to inspire you to live your best life through travel. Come join me!
Want to live your best life through travel?
Subscribe for FREE access to my library of fun blogging worksheets and learn how to get paid to travel more!