5 Must-Visit Places To Experience The Best Of India
Some people go to India for spiritual enlightenment, others go to challenge themselves.
Then there are those who visit to take in the country's history and learn more about Hindu culture, or to simply cycle through scenic spice fields.
Not all trips need to be a walk on the beach; and in India, there's certainly more to be experienced (good and bad, relaxing and difficult).
Whatever your reason for visiting India, here are five spiritual and adventure-packed trips you should take when traveling to this incredible country.
India Travel Video
Before we dive into where to go in India, make sure to check out my trip video:
Watch it above!
The video takes you on a three-week journey through Delhi, Varanasi, Jaipur, Agra, Udaipur, Bundi and Goa.
1. Eco-Tourism In Kerala
Many of my favorite India travel stories are from Kerala.
For those who have seen YouTube videos of — or visited — big North Indian cities like Delhi or Varanasi, Kerala often takes a much slower pace, while also exhibiting an apparent concern for the environment. I traveled bus-free through Kerala, hiking, cycling and kayaking my way around.
Along with delicious (and inexpensive) eats, healing Ayurvedic massage and cultural opportunities through museums and theaters, I was impressed by the landscapes, the numerous bird sanctuaries and the many serene organic spice farms that didn't have buses packed with tourists coming to visit.
Traveling alone? In my opinion, Kerala is also one of the best places to travel alone as a female in India as it's safe and beautiful.
I say this because I had a disappointing spice farm visit in Goa at Tanshikar Spice Farm, where there were hordes of tourists and even irresponsible elephant rides.
Highlights:
Stay:
Dewalokam. There are a ton of sustainable accommodations full of cultural and outdoor activities. My favorite was Dewalokam, an organic spice garden and farm, adjacent to a bird sanctuary and river. This homestay is a truly special place worth the trip in itself. Price: 8,000+ Rupees per night (~$119 USD).
2. Beach Travel In South Goa
When I arrived at Palolem Beach in Southern Goa, I completely forgot I was in India. This may or may not be what you're looking for. After two weeks of traveling through chaotic cities like Delhi, Varanasi and Agra, I welcomed the melodic lapping of the waves on soft sand and long walks along the coastline. It's very rustic here — most of the accommodations are beach huts with cold water showers, basic bedding and no Wi-Fi — but you can sip beer and summer cocktails, rent motorbikes to explore nearby waterfalls (without worrying about getting hit), and kayak into the sunset. Yoga, massages and dolphin watching are also part of the laid-back fun.
Highlights:
Stay:
Brendon Guest House. In Palelom Beach you'll find rustic pastel-colored beach huts lining the coast. Most of these huts are very basic but they vary in amenities. Brendan Guest House was more expensive, but worth it for the comfort. My hut smelled of new wood, with amenities including air conditioning, a fan, a big bed with blindingly white sheets and hot water. Price: 4,000 Rupees (~$60).
3. Spiritual Understanding In Varanasi
Varanasi is one of the world's oldest continuously inhabited cities, with people living there for over 3,000 years. It's also India's holiest city, sitting right on the Ganges River (The Mother Ganga). This is where Hindu pilgrims come to cleanse away their sins and lay their dead to rest in the Ganga, a practice believed to transport souls to heaven and help them escape the cycle of rebirth. Sādhus (holy men) walk around blessing people by putting powder dots on their head (for which you're expected to give a few rupees) and government approved lassi shops sell a hallucinogenic drinks laced with cannabis, which is part of the local culture. Alcohol is prohibited here. Note it's very polluted in Varanasi and the walk along the ghats — sacred stairways leading to the Ganga — is full of beauty in decay. Bring sinus medication and avoid giving money to child beggars no matter how much your heart aches (here's why).
Highlights:
By the way, Varanasi is also a popular destination for a solo trip from Delhi!
Stay:
Kedareswar B&B. This hotel was simple, but really clean. It also had strong Wi-Fi and the hospitality was fabulous. The best part: the stay included breakfast on their rooftop overlooking the Ganges River and city. I even saw goats and monkeys on the nearby rooftops! Price: 2,200 Rupees per night (~$33 USD).
4. Tranquility in Bundi
It's a common perception that India is a polluted, overcrowded and chaotic destination. While this is often true, it's not always the case. Bundi is one of those magical places in India where you can find peace of mind. After a hectic week in Delhi, Varanasi, Agra and Jaipur, I savored the tranquility this destination brought. Finally I had space to breathe, move my arms and walk freely without fear of being hit by an aggressive rickshaw driver. Bundi offered scenic nature hiking, a weathered art-filled palace, handicraft shopping without being harassed, historic mansion accommodation and the best chai tea I had during my whole trip. I totally fell in love with Bundi's slow pace of life and welcoming vibe.
Stay:
Dev Niwas Heritage Hotel. This gorgeous mansion property dates back to 1684 and features a rooftop restaurant overlooking Bundi with tables as well as cushioned cubicles. The staff are absolutely amazing, the food is a mix of Indian and Western (I had a potato veggie burger with fries and ketchup) and the rooms are enormous and very clean! Free Wi-Fi didn't really work but honestly, this place is so peaceful I didn't even care. Curl up with a book and relax in a less chaotic part of India. A standard room is 1,200 Rupees per night (~$18 USD).
5. Romance In Udaipur
Udaipur in Rajasthan is often touted as the most romantic city in India, known for its turreted palaces, historic mansions, colorful temples, rooftops offering Aravali Mountain views and winding roads that wrap around the glistening Lake Pichola. At night, the skyline is beautifully lit up and worth taking in from one of the rooftop restaurants (serving alcohol, which is legal in Udaipur!). The vibe of this city is very friendly, and you'll rarely find the aggressive sellers you do in places like Delhi and Varanasi. Instead, locals here engage you in conversation — complimenting your clothing or henna tattoo — before inviting you in with a smile to see their selection. Tip: if your trip through India includes Udaipur, do most of your shopping here! There are many amazing places where you can buy Shiva-adorned leather-bound journals, marble work, Indian scenes painted onto silk (Udaipur has tons of art schools), embroidery and more.
Highlights:
Stay: Jaiwana Haveli. I was surprised to learn that this accommodation is listed as 3-star, as it felt more luxurious to me.
Jaiwana Havel was once the home of Thakur of Jaiwana, one of the feudal land owners (jagirdars) of the kings (Maharanas) of Mewar.
It's very stately with enormous rooms, bay windows (many with views), a large bathroom with actual hot water and bath products (not always the case in India), and a gorgeous rooftop restaurant with panoramic views.
Their staff are eager to make your stay wonderful, and the location is close to major attractions like City Palace and Jagdish Temple.
Room Rates: $42-$45 per night.
What are your favorite places to visit in India?
Bonus India Travel Resources:
10 Reasons Why You Need To Visit India
5 Amazing Ways You Can Explore India's Spiritual Side
10 Reasons Why Kerala Should Be Your Next Trip
Ayurvedic Massage In India: Not For The Modest
12 Northern India Travel Experiences Beyond The Temples & Taj Mahal
Solo Trip From Delhi: 10 Amazing Places To Visit Near Delhi Alone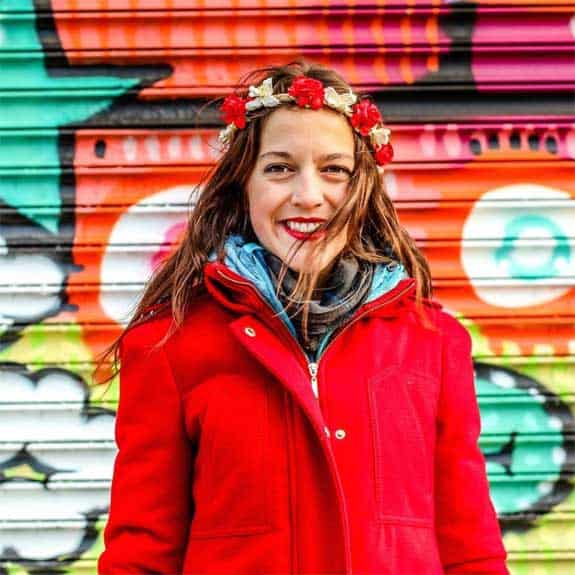 Hi, I'm Jessie on a journey!
I'm a conscious solo traveler on a mission to take you beyond the guidebook to inspire you to live your best life through travel. Come join me!
Want to live your best life through travel?
Subscribe for FREE access to my library of fun blogging worksheets and learn how to get paid to travel more!