10 Reasons Why You Need To Visit India
India is a land that has a rich ancient history and deep cultural roots. A visit to India is unlike any other place one can visit in the world. Indian customs and traditions have been revered by most of the travelers who have visited the country and the vast range of geographical locations in India has made it one of the top tourist destinations. While traveling in India has often being stereotyped by the lack of civic facilities and is considered more of a backpacker destination, it can be done lavishly as well as cheaply. Here are 10 reasons
why you might want to visit India
.
1. Huge Number Of Tourist Places
India is a geographically diverse land that enjoys almost all the physical features and geographical locations, from the monolithic mountains of the Himalayas to the Golden Sands of the Thar Desert, and from the snowcapped mountains to
pristine sandy beaches
. Love hiking? Don't miss some stunning
Dzukou Valley trekking
in Nagaland, where there are many gorgeous trails. States of Himachal Pradesh, Rajasthan, Kerala, Goa, Uttaranchal and Tamil Nadu are famous for their exciting attractions and are visited by millions of travelers from all over the world. These are also some of the
best places for solo female travel in India
.
2. History
India has been inhabited by
one of the oldest civilizations
in the world dating back to the Neolithic period. It has been a home to ancient kingdoms and dynasties with each of their stories more interesting than the others. The ancient books written nearly thousands of years ago provide a deep look into one of the most interesting of all world cultures. Being a part of the European colonies from the 17th century India is home to major world events and is an essential part of world history.
3. Culture
The country is the birthplace to a few of the major world religions like Hinduism, Buddhism, Sikhism, and Jainism and is known for its vast and dynamic culture. Most tourists consider visiting India as they want to experience the various cultures and traditions which are often unique. Indian weddings are often a few of the most amazing experiences one must try out. Indian dresses like Saris, Salwar Kameez, Dhoti, Lungi, and Sherwani are well renowned for their aesthetics.
4. Indian Architecture
India is the home to one of the oldest civilizations in the world. Architecture in India has evolved through countless centuries due to the influence of the various dynasties and civilizations that have flourished in the region. The various historical and archeological sites are simply marvelous and many have been recognized as world heritage sites by UNESCO. The forts, palaces, and temples in India are often characterized by some of the most striking architectural designs and display the artistic prowess of the Indian kingdoms and dynasties.
5. Food
India has a huge number of recipes that are native to the different regions, and most tourists are attracted to this country for its mouthwatering and
flavorful dishes
. Indians are generally perceived as vegetarians, and there are a huge number of artful and great tasting vegetarian dishes and curries. The arrival of the Mughals in the 16th century saw the introduction of Middle Eastern influences in Indian cooking and is majorly responsible for the amazing non-vegetarian cuisines offered here. The street food is worth trying; however, one must be careful as the food is often very oily and spicy.
6. Music
India, being at the forefront of world civilization, is famous for its various performing arts and especially classical Indian music. Music is an important part of Indian society and many notable world musicians have originated from India since ancient times. The Carnatic influence from the 13th and the 14th century AD plays a major role in shaping traditional Indian music. There are, however, various forms of folk music that display a distinctive sound and feel which is specific to their region of origin. The music is usually performed using Indian stringed and percussion instruments which further facilitates the production of a unique blend of sounds.
7. Dance
Indian Dance arts are a few of the most complex and expressive dance forms in the world. Each that originated in India follows certain philosophies that exist in the ancient religious texts. Dance forms like Kathakali, Bharatnatyam, Kathak are a few to check out while visiting India.
8. Shopping
India is known for its huge market places and most tourists visit the country because of the amazing shopping experience. Textiles, clothing, handicrafts from India has been widely popular in the world due to the unique design aesthetics employed in their making. Many cities like
Jaipur in Rajasthan
are known for their market places built inside a fortified town. The national
capital of Delhi is
known for its marketplaces and various handicrafts which can often be bought cheap after a little bargaining.
9. Festivals And Fairs
India is home to a huge number of people who belong to a different cultural background, and the Indian calendar is full of various festivals and is famous for its elaborate and colorful fairs. The color-filled festival of Holi and the vibrant and enlightening festival of Diwali are a few of the most important festivals in Indian culture, and a visit to the country during these is recommended. The massive fairs like the Kumbha Mela and the
Pushkar Camel fair
attract millions of visitors from all across the globe.
10. Spiritual Experience
India is the birthplace of various religions and religious philosophies. Many people visit India, not for the tourist attractions, but to experience a calm and peaceful environment and get in touch with their spiritual selves. Ever since the arrival of the Beatles, spiritual arts like Yoga and Meditation have attracted a huge number of tourists from the world. A visit to the various temples, a look in the religious texts and the stories of how the different legends originated can provide a deeper insight in the Indian culture, and will certainly refresh your senses like no other place in the world. Being an Indian, I would simply advise you to not look for any reasons to visit this culturally rich country of India, but simply indulge yourself in the
spiritual adventure
that it is.
Best Places To Stay In India
Looking for accommodation in India? Click here to browse a list of local hotels! Prefer a self-contained stay?
Click here to browse unique local Airbnbs
— or use this map to search:
About The Author
Rohit Agarwal
is the blogger at
Trans India Travels
. He is also a blogger for several travel and tourism related websites on the internet. His love for travel and fondness of different cuisines across the world makes him travel the most enchanting destinations.
Bonus India Travel Resources
5 Must-Visit Places To Experience The Best Of India
5 Amazing Ways You Can Explore India's Spiritual Side
10 Reasons Why Kerala Should Be Your Next Trip
Ayurvedic Massage In India: Not For The Modest
12 Northern India Travel Experiences Beyond The Temples & Taj Mahal
Solo Trip From Delhi: 10 Amazing Places To Visit Near Delhi Alone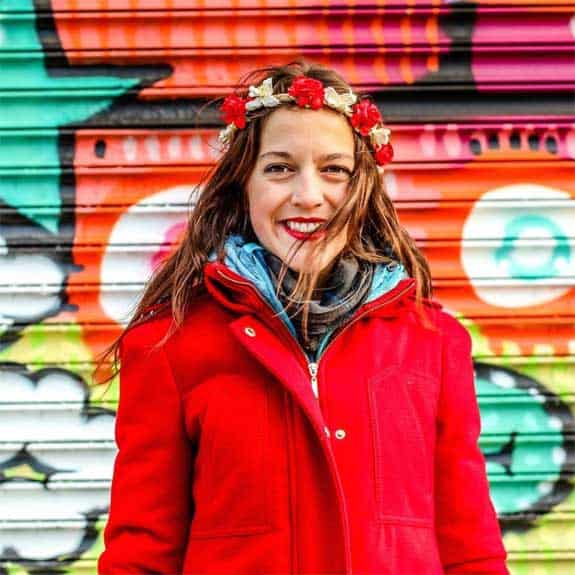 Hi, I'm Jessie on a journey!
I'm a conscious solo traveler on a mission to take you beyond the guidebook to inspire you to live your best life through travel. Come join me!
Want to live your best life through travel?
Subscribe for FREE access to my library of fun blogging worksheets and learn how to get paid to travel more!