23 Inspiring Travel Stories Sharing The Kindness Of Strangers
Looking for inspiring travel stories about the kindness of strangers?
Then you're in the right place!
I reached out to some of my favorite travel bloggers to compile a collection of short travel stories that will make you smile and feel good, while also reminding you about the beautiful people with big hearts that reside all around the world.
We may not all look the same or live in the same place, but we are all connected.
And these short stories of kindness and compassion prove that.
Come Journey Beyond The Guidebook
Before we dive into this incredible list of random acts of kindness stories while traveling, I want to invite you to join my inner travel circle via my #BeyondTheGuidebook Newsletter.
It gets sent out once per month and features quirky travel news, inspiring adventures, conscious travel brands, unique trip experiences, and tons of fun content for curious nomads about destinations around the world.
Once you sign up, reply to the welcome email and let me know where you're heading to next or where you'd like to go. I always love connecting with people in my community and readers of my blog.
On that note, let's dive into the collection of kindness short stories from the road!
Inspiring Travel Stories About The Kindness Of Strangers
1. A short story on kindness and sisterhood in Brazil
When people ask me to think back to my most inspiring travel experience stories, I'm taken back to a time when I was traveling alone in Brazil. Specifically, I was waiting for the bus in Rio de Janeiro.
I was new to the city and still pretty unfamiliar with the currency, so I thought it would be a good idea to get the money ready before boarding.
Out of the corner of my eye, I saw a man who was walking by completely stop in his tracks, look at my wallet, and then look at me like a hunter with his eye on the target. He'd been walking past me, but he suddenly whizzed around and made a beeline in my direction.
The bus wasn't in sight and there weren't many people around, so I started quickly walking away, without any clue of where I would go. I didn't know where the nearest shop was, nor did I speak Portuguese, the local language.
As I began to panic, the man getting closer and closer, I saw a group of local women gathered together. Without thinking, I darted toward their group, desperately trying to show them the fear in my eyes while making small gestures toward the man.
No words were needed. The women pulled me into their circle and continued talking, acting like I was one of their friends who had been there all along.
Peering out from the safety of the group, I saw the man walk away.
It was one of my more scary travel experiences, but as with many memorable nomad stories, it was also a beautiful reminder of the kindness of strangers and the fact that we are all human beings sharing the same planet, no matter what our nationality or race is.
2. Helped by locals in Guadeloupe
I'd love to share another story about kindness — in a video format!
Watch this short story sharing a beautiful act of kindness from strangers while driving around Guadeloupe on a solo trip.
Honestly, the story is also one of my favorite embarrassing true stories from the road, as it begins with me making a fool of myself.
3. The kind and thoughtful receptionist
I love stories of random acts of kindness, and one of my personal favorites from my travels happened in Morocco.
Moroccans are known for their hospitality. My husband and I got to experience their kindness and generosity first-hand during a 10-day trip across the High Atlas Mountains and the Sahara Desert.
On our second-to-last day in Morocco, we took a trip to Essaouira, a quaint seaside town on the Atlantic. During the journey there, we stopped at an Argan co-operative, where we got to sample some Argan oil and honey.
We arrived at our small riad (guesthouse) in Essaouira at around dinnertime, and on our way to a local restaurant, my husband started to feel unwell. He went back to the riad, while I had dinner with some friends.
When I got back to our riad, I found my husband sitting on the bathroom floor, looking very pale. He had been sick about six times in an hour. He spent the rest of the night in the bathroom, getting very familiar with the riad's plumbing.
Our main suspect was the Argan honey — it probably didn't agree with him.
At about 6am, my husband finally managed to leave the bathroom and crawl into bed. He was very weak and dehydrated, so I went down to the reception to buy a bottle of water.
I found a young man behind the desk — he didn't look older than 18 — and explained to him that my husband was sick and I needed to buy some bottled water for him.
Our riad was very small and basic and didn't have a restaurant or cafe. The receptionist informed me that they didn't sell any drinks at the riad, so I asked him where the nearest shop was.
I looked out the window and my heart started to race. I didn't fancy venturing into the unfamiliar streets of the medina in the dark, all by myself.
In fact, I was dreading it.
Instead of giving me directions to the nearest shop, the young receptionist asked me to wait for him in the lobby. He popped outside and re-appeared 15 minutes later, carrying a large bottle of water.
You can't imagine the relief that washed over me when I saw him. I handed him a 50 Dirham note (about 5 EUR) for the bottle, but he wouldn't accept any money for it, despite my insistence.
I was so thankful for that small gesture of kindness. I had been up all night worrying about my husband. The last thing I wanted to do was walk through some dodgy streets in the dark.
Daniela from Grumpy Camel
4. A free stay at a hostel
I was on my first solo backpacking trip through Europe and went out for a night on the town with some friends from the hostel in Budapest.
But I made one big mistake:
I brought my bag out with me, which had all my essential belongings like passport, IDs, camera, debit, and credit cards.
Unfortunately, the bag did not make it back home with me, and I woke up the next morning without any money or way to identify myself. It's hard to get money wired when you can't prove who you are.
Thankfully, because the world is full of amazing people, the hostel owner let me stay there until I was able to sort out getting an emergency passport from the Canadian embassy. He even helped me find the embassy and lent me money for food.
Because I had no proof of who I was, getting my emergency passport was a long and complicated process. I can't imagine having gotten through the situation without the kindness of this stranger.
If it wasn't for him, I think I would have been homeless in Budapest. I still think about this incredible act of kindness every time I lock my passport away.
Lora from Explore with Lora
5. An act of kindness in the desert
Bleary-eyed, I arrived in Jordan just before midnight. Picking up my car rental, the agent mumbled something about a gas station. Trying to stay awake, I really didn't pay attention.
The next morning, it was the start of a 16-day road trip around Jordan.
Full of excitement, I headed to the desert castles in the east. While driving, I noticed that there wasn't a fuel gauge on the dashboard. Odd, but I didn't think twice about it. I had just gotten the rental so there would be plenty of fuel.
After passing numerous gas stations, I was finally in the open desert. Complete isolation. And that's when my car sputtered to a stop.
What?!
Outwardly I stayed calm.
Inside, I was freaking out.
In the middle of nowhere, I opened the hood staring at the engine with no idea what to look for. What was I going to do?
But within 10 minutes, a Jordanian pulled over. He didn't speak English and my Arabic was extremely limited. After examining the car, he told me through hand gestures that I was out of gas. Who knew that in Jordan, rental cars don't come with a full tank of gas?!
Now that I knew the problem, what now?
Well, the Jordanian indicated to get in his car. Somehow, I knew that I could trust him. He drove me 15 minutes to the nearest gas station to get extra petrol.
When I pulled out my wallet to pay, he resolutely refused and kept pushing it away. He insisted on paying for the fuel for my car himself.
Then he drove me back to my car and put the gas in. He then checked the car to make sure it started. I once again offered to give him money, and again he pushed it away.
My thanks, a smile, and one photo together were all he wanted. And I couldn't resist giving him a hug.
Before we fully parted ways, he followed me a bit to ensure that I was safely on my way. I've never forgotten my savior.
Now, when I think of Jordan, this memory instantly comes to mind. Jordanians are well known for their hospitality. And that's part of the magic of Jordan.
April from The Unending Journey
6. Above and beyond in Bali
The problems started before the trip even began.
It was my first time traveling to Asia and I had misjudged distances, timing, and everything else when it came to my arrival. I had planned to spend the first five days of my Indonesia trip in Lombok; but when I booked the flights, I booked them to the Bali airport, not knowing there is an airport in Lombok.
So, my boyfriend and I flew into Bali and arrived at 1pm. I was a little bit concerned as I had read online the last ferry left at 4pm and we still had to take a 1.5-hour taxi journey to the ferry port to then take the ferry over to Lombok.
As soon as we got in the taxi, I told our very kind, elderly driver the situation and he immediately called his friend at the port. He told us the waters were rough this day and the last ferry was leaving in an hour and we probably wouldn't make it.
I started to panic about where we would spend the night, what we would do about our other accommodation, and much more. But, despite being told we wouldn't make it in time, our driver was determined to make it work.
His ringtone was the SpongeBob SquarePants theme song and it rang probably 15 times with talks between him and his friend. It was touching to see him put so much effort in for someone he didn't know.
When we were about 10 minutes away his friend informed him that they would hold the boat for us — but we had to rush!
From there on it was madness.
We were visiting during Bali's rainy season, and it was pouring harder than I'd ever seen. There was no road to get to the port, so we pulled over and the driver grabbed my huge suitcase and started running in the rain.
He was almost the size of my suitcase but was adamant about carrying it for me as he ran through puddles getting his shoes and uniform all wet.
We arrived just in time to get a ticket and jump on the last boat. I have never been more relieved and thankful for someone's kindness and his smiling and positive demeanor the whole way through.
Samantha from Sam Sees World
7. Losing my breath in Thailand
In June of 2019, I was staying at a fitness camp in Thailand. I had just done 2.5 hours of kickboxing, and as I went back to my room to shower and rest, I began to cough. Thinking that it was probably from the intense workout, I brushed it off.
But over the next few hours, things took a nasty turn. I started coughing so hard that I vomited multiple times. I started struggling to even breathe. My breath caught in my throat and I began to panic.
I couldn't think clearly but finally, I decided that I had to get help.
Pulling myself up, I made my way to the reception. My heart began to race as I walked downhill, bent over, dizzy, as my coughing started up again, tears ran down my cheeks.
I was really scared.
Shuffling to the front desk, a Thai woman took one look at me and asked me what was wrong. My voice was raspy as I tried to explain that I couldn't breathe.
The woman was so efficient. She was on the phone within 10 seconds, coordinating a car to get me to a hospital as soon as possible. She told me to come back to the front desk in an hour.
I made it back to my room to wait, collapsing on my bed.
Another Thai woman, who worked in the kitchen, had seen me at the front desk and came to my door. She talked to me for a few minutes, assuring me I would be okay at the hospital, and handed me a bag. Inside there was soup and a drink.
I thought to myself how fortunate that there were kind people in the world.
After an hour, there was a car waiting for me outside reception. The woman from the front desk came over and told me she'd called ahead so the doctor knew my symptoms. She assured me I was going somewhere trustworthy, that it would all be okay, and that I'd be back soon.
Thankful, I laid down in the backseat and was taken to a doctor's office by a friendly driver who didn't speak a word of English.
The nurse couldn't speak English either but smiled at me the whole time she examined me. She wrote down my diagnosis after translating it on her phone — respiratory illness, most likely bronchitis or pneumonia. She gave me two injections, made me wait for 30 minutes as my breath grew a bit deeper, and sent me home with six more medications.
When I got back to the camp, so many people asked me if I was okay and if I needed anything. They checked in on me multiple times a day and brought me food. Over the next week, I recovered.
It is hard to describe the fear that I felt at the time, as well as the relief and thankfulness I felt being surrounded by so many helpful strangers who took care of me. I don't know what would have happened without them.
Kelly from Snap Travel Magic
8. Getting stuck in the sand in Mozambique
I love short stories about travel, especially when they also show the local character of a place.
We were 10 days into our 101 days overlanding Africa in a Land Rover. This was our biggest adventure yet as a family, and our boys were two and four at the time. We had started in Johannesburg, had just left our first campsite in Mozambique, and were heading to the next.
Driving along a sandy track, we followed the sign to the campsite around the village. The sun was just setting and our tires were struggling in the increasingly soft sand.
We were far from 4WD experts and were unable to keep control of the Land Rover, which inevitably got stuck in the sand.
Jay, my husband, put the gear stick into reverse and I tried to push. It just wouldn't budge and we kept sinking further and further into the sand. We had given up all hope of arriving at camp before dark.
This was the exact scenario people had warned us about – the same people who believed that taking our very young sons to Africa was a foolish idea. And here we were, proving them right.
While we paced around the Land Rover scratching our heads, our boys learning a few choice new words, 15 kids from the local village came rushing over with beaming smiles to help. They pushed us out with ease and guided us to the campsite over the hill, running alongside us in case we got stuck again.
Our boys giggled with excitement and high-fived the local kids through the window. It is moments like this that have made us fall in love with Africa and make us want to return time and time again.
Jenny from Peak District Kids
9. A story on kindness with a taste of Greek hospitality
Kindness when traveling comes in so many forms; however, the occasion that took place in Greece has helped me the most.
I had arrived late in Thessaloniki after my flight from the Czech Republic was delayed over three hours. Luckily, my Airbnb hostess still picked me up from the airport and made the 40-minute drive to her place. We got there around 11 pm!
As Greece was the starting point for the Middle East and the last place on my itinerary that used Euros as currency, I had almost reached my budget limit. I decided that I wouldn't be spending any money on dinner that night. Instead, I'd opt for a budget-friendly breakfast the next day.
Upon hearing this, the mother of the lady running the Airbnb embraced me in a big cuddle, said something in Greek, laughed, and left. I assumed this was a goodnight embrace and I prepared to go to bed.
A little bit later the older lady returned, with her other daughter and a big plate of cheese, boiled eggs, risotto, and salad. She wouldn't allow me to go to bed without a late-night dinner. I was totally surprised by this kind gesture towards a stranger (me).
The meal was delicious, and although I tried to offer the ladies money as a thank you for their generosity, they refused. All the worries of the day dissipated and I went to bed smiling and with a full belly.
After I left the next morning, I made sure to leave 20 Euros and a thank you note, and I hid them to make sure it would be too late to return it to me by the time they found it.
I loved everything Thessaloniki had to offer in the way of history, culture, and natural beauty. Despite the ongoing economic instability, this hospitable Greek family fed a hungry stranger and really made my time in the northern part of Greece.
Ivan from Mind The Travel
10. Don and the Canadian Rockies
One of my best travel stories that also shows the kindness of a stranger happened when I was on my first ever solo backpacking trip and found myself in a hostel at Lake Louise, Canada.
There I was, reading in the common room, when a guy started chatting to me. His name was Don. He asked where I was from, what I had seen in Canada so far, what else was on my itinerary — the usual hostel travel chat.
Don was from Calgary, so he knew the Rockies pretty well, and started talking about a nearby hiking area in Yoho National Park:
Lake O'Hara.
I had never heard about it or considered staying in Yoho, as the bigger and more famous Jasper and Banff Parks seemed more enticing. But he insisted and helped me plan an unforgettable hiking experience.
After a week in Vancouver, I got back on a plane and flew to Calgary. Don met me at the airport and took me to a big supermarket to stock up. Then he dropped me off at the bus station and handed over a large box with mountain equipment including helmets, gaiters, a compass, and maps.
"You can post it back to me in the same box after you're done with it," he said.
I lugged my backpack, my shopping and the box on the bus, got on, and off I went.
Don had connected me with a friend who would drive me from Lake Louise to the trailhead for Lake O'Hara.
He had showed me how to book accommodation at the Alpine Club of Canada hut near the lake. And he helped to organize a spot on the daily transfers from up to the hut in old yellow school buses so I wouldn't have to carry everything myself.
I had also found two hiking buddies via Couchsurfing, who joined me on this journey.
The following three days were some of the most memorable of my entire Canada trip. We hiked from Lake O'Hara to a series of glacial lakes. Lake McArthur, Oesa, Opabin, Hungabee, Moor, Mary. Each was bluer than the other.
We cooked hearty meals in the hut, shared hiking tales and travel stories with the other outdoor enthusiasts in the hut, and spent our nights drinking red wine by the fire.
We even saw the Northern Lights!
Back in Banff, I packed up all of Don's stuff, wrote a note, and posted it back to him in Calgary. I still can't believe that a stranger shared not only tips but also valuable equipment with me in order to make this trip possible.
Talk about a story of kindness! I am forever grateful for the experiences Don gifted me with his generosity.
Kathi from Watch Me See
11. My three rescuers in Seminyak
Back in 2018, I decided to pack my bags and book my first ever solo travel adventure.
I researched all the best places and settled on Bali. It was cheap, beautiful and a part of the world I had never dreamed of going before.
When I arrived I stayed in Canggu for two days, then headed over to Seminyak. I was incredibly lucky that the woman who picked me up from the airport then became a friend and helped guide me through my entire trip.
Which brings me to my story on kindness:
It's my third day in Bali, I'm incredibly jetlagged, and dealing with culture shock. I'd settled into my accommodation before taking a walk around my new neighborhood. Just aimlessly walking, and trying to get a feel for the place. Completely lost, but enjoying discovering my new area.
It was actually amazing, I remember thinking to myself:
"You've actually done it Charlotte! You've traveled to Bali by yourself. You go girl!"
Now, there are two different types of taxis in Bali, cars and mopeds. As a solo female traveler, I would regularly get stopped and asked if I wanted a lift. But after politely saying no, they would accept my decline and carry on.
That is, except for one driver in particular.
When I said no, he began commenting on my chest and bum, insisting I did want a lift with him. Feeling a little threatened but keeping my cool, I simply repeated a little more firmly, "No! Now please leave me alone."
Unfortunately, he wouldn't take no for an answer. He stopped, in the middle of a busy street, and tried to grab me and pull me onto his bike.
I began shouting at him and hitting him away when three lovely Australian women came to my rescue. They began hitting him with their bags to get him off me and formed a protective circle around me as I stood shaking, telling him to go away and leave me alone.
Once he finally left, they took me for a drink to calm my nerves. They were so kind and supportive of me. We had a drink and a giggle and they gave me some amazing recommendations for food that night. They then ordered and paid for a taxi for me to ensure I got back to my accommodation safely.
Those women showed me the true kindness of strangers when others just walked on by not wanting to get involved and help.
But they helped me, and wouldn't leave until they knew I was feeling better and safe. That one incident could've made me want to leave and go back home. But thanks to them I was able to carry on with my heart a little bit fuller!
Charlotte from Bursting My Bubbles
12. Unexpected kindness in Romania
I love sharing random act of kindness stories, and one of my fondest memories of travel is when I spent a few months in 2019 backpacking Eastern Europe.
From Poland to Ukraine, every country I visited exceeded my expectations and more; however, the one place that I will never forget is Romania.
Romania is one of those countries that is often forgotten. While many travelers have heard of Bran Castle and the legend of Dracula, Romania is a big country in Eastern Europe with little recognition.
Additionally, I was surprised to find such unexpected kindness in the capital of Bucharest.
The first day I arrived in Bucharest from the city of Brasov, I had to take the bus from the train station to my accommodation. I boarded the bus and found out that none of my cards worked and I wasn't able to buy a ticket.
Unluckily for me that day, I was stopped by patrols on the bus and fined for not having a ticket, even after explaining that it wasn't my intention and I had just arrived from Brasov.
Despite showing them my train ticket and the fact that I was carrying my Osprey 55L backpack with me, they still didn't believe me and fined me.
After doing some research online, I found that most buses in Bucharest are outdated and do not accept cash or any form of payment on board. You have to purchase a card at certain places in the city, top it up with money, and then pay onboard.
Another piece of information I discovered was that the buses connecting to the airports are more modern. In fact, they are so new that you can use wireless pay to purchase a ticket. I was delighted after finding out such good news as I did not want another fine.
Fast forward to my last day in Bucharest, I was taking the bus to Bucharest Airport. After waiting at the bus stop for 20 minutes, the bus finally arrived.
I got on and could not find the ticket machine as the bus was inundated with people. People were standing like sardines in a can, arm-to-arm, and with their backs against each other.
Sloppily, I made my way down toward the center of the bus with my big backpack and found the ticket machine to be the same as the one I had encountered on my first day in Bucharest.
I tried every method — wireless pay, Apple Pay, cash, screaming profanities.
Nothing worked.
Completely traumatized by the first incidence, I started to panic.
At that moment, a kind middle-aged man standing next to me handed me a card. Though I could not read the writing that was on the card and he didn't speak much English, I eventually understood that it was a card for the bus and the man essentially just paid for my bus ride.
This unexpected act of kindness from this stranger truly made me feel very emotional, and I will not forget that day for years to come.
Sean from LivingOutLau
13. A kindness story and an unusual ride in Yangshuo, China
On a solo trip to Yangshuo, China, I decided to visit the nearby water caves.
I don't remember why I decided to go so late in the day, but a local bus and another smaller bus got me there only after 4pm, just before the caves closed. Believe it or not, there were no other visitors at that time and I had the tour guide all to myself.
My luck came to an end though as soon as I got out of the caves, as I discovered there was no bus going back to Yangshuo on that day.
Keep in mind, this was in the countryside — about 10 kilometers (6.2 miles) away from Yangshuo — and it would take me two-to-three hours to walk back along a road.
I ran around asking everyone I could find about possible buses, having to resort to my broken Mandarin. A young Chinese couple saw the desperate look on my face and offered to take me back.
I was over the moon!
Since they only had their scooter with them, the three of us all hopped on it and rode to Yangshuo.
I'll never forget the awkwardness of sitting at the back of a scooter with two strangers and at the same time the warm feeling of coming across such kindness.
I need to add that riding scooters in groups larger than two is against the law in the area, so they risked getting a fine by taking me on board, too!
Veronika from Travel Geekery
14. A kind lady at a Peruvian market
During my five-month backpacking trip across Central and South America, I became increasingly sick with a terrible throat infection that eventually resulted in the surgical removal of my tonsils — a time in my life I'd rather not remember.
I was in Cuzco, Peru, where I had just returned after hiking the Inca Trail when the sore-throat became very painful.
As I waited for the results of the tests run by the International Clinic upon the request of my health insurance — and which came back to show I had a staph infection — I roamed the streets and the markets of the city in search of eucalyptus leaves.
My plan was to make an infusion said to be a miraculous natural remedy for sore throat; however, no one at the markets sold them.
But a lady who worked there offered to look for them for me and she set off on a spree until she got them. When I returned to the market later on to buy groceries, she came running after me with a large bunch of leaves.
As I reached to my purse to pay for the leaves and for her time, she made it clear that she was not interested in money. She only did it because she saw I was in pain, and all she wanted in exchange was that I'd let her know how I was.
My throat still hurt like mad, but my heart was filled with joy.
I left the country a few days later to travel back home and have my inevitable surgery, and unfortunately, I never saw or talked to this kind stranger ever again.
Yet, I have a very clear picture of her face in my mind and if I ever visit Cuzco again I will make it a point to look for her.
Claudia from Strictly Sardinia
15. How having my phone stolen led to one of my fondest memories
Moments after arriving into South Korea, my phone got stolen.
I was still a newbie solo traveler and after realizing my phone was gone — and missing the last train into the city — I decided to spend the night in Seoul Incheon Airport.
I felt flustered and didn't want to get the bus in the dark, though the security staff were very sweet, reassuring me their country was safe.
The next day, I arrived in the city after spending almost an entire day trying to get a police statement for my insurance — quite a task over a translation app!
In my homestay, a total stranger heard my story and, being Korean, was keen to show me Seoul is a great city. He lent me his spare phone after knowing me for just 20 minutes and told me that after my DMZ tour the next day, I should call him so he and his friend could pick me up and show me around.
His friend spoke limited English but was very sweet, and I could tell this was a rare occurrence for him.
Between them, they showed me the best cultural spots in Seoul. Since I had no map, they acted as my personal tour guides and gave me a lot of information I'd never have found out if I was on my own — or, indeed, on my phone!
They even found me traditional vegetarian Korean food, like bibimbap, and refused to let me pay for anything. The gesture was so thoughtful and I couldn't get over how keen they were to ensure I had a great stay.
It's safe to say that despite a rocky beginning, I have extremely fond memories of Seoul and would love to go back!
Cass from Cassie the Hag
16. When your hosts go the extra mile for you
Back in 2015, I went backpacking in Australia. One day, my friend and I decided to try Couchsurfing and found two Australian guys who agreed to host us in Canberra.
We stayed with them for a few days and they went above and beyond everything to make us feel welcomed in their home.
They'd done their fair share of traveling in Europe and decided to start hosting Couchsurfers to try to pass forward the kindness they received when they were nomads themselves.
The first night, we started watching an Australian movie where one of the characters buys a popsicle.
This triggered a conversation about a typical Australian ice cream treat named "Golden Gaytime." They asked us if we had tried it, which we hadn't.
At that point, the guys looked at each other, stood up, took their coats, grabbed their car keys, and said, "Let's go for a ride. If there is only one thing you need to try in Australia, it's Golden Gaytime. We need to get you some. You can't leave this house without having tried it."
It was almost midnight, and there we were going from convenience store to convenience store trying to find this ice cream. It was no easy task as we were in the middle of winter, but they were determined!
Eventually, we managed to find them. Our hosts bought them for us and we went back home.
As silly as this may sound, it was definitely one of the kindest things they could have ever done. We were total strangers to them but they wanted to share their culture with us.
It meant so much to them that they went on the most unexpected treasure hunt ever. Anybody else would have given up but the fact that they spent so much time trying to find those ice creams was so kind. We drove around all of Canberra, getting a bit of a private tour, for popsicles!
More importantly, it was the beginning of what later on became a wonderful friendship.
Side note: Golden Gaytimes are good but definitely not something you should ever spend three hours looking for. But that didn't matter, because the thing that was important is that they wanted to share their culture with us. They wanted us to remember Australia in an amazing way and they accomplished their mission!
Pauline from BeeLoved City
17. A very helpful Spaniard called Javier
After the most amazing one-week road trip in the region of Andalucia in southern Spain, we had to return our car to the city center of Malaga.
We could see the car rental company's sign, but for some reason, we couldn't find the entrance to the parking lot itself. After almost an hour of circling around the place and desperately wanting to find it and get it over with, we decided to ask a random guy on the street if he could help us.
Instead of just giving us directions, this angel named Javier was willing to get in the car to show us exactly where to go.
After leading us to the right place, he stayed with us to see that everything went fine with returning the car, and as if that wasn't enough, he also invited us to go with him to one of his favorite bars in Malaga.
He bought us drinks, some tapas, and a plate of mini-sandwiches that were so delicious I still remember how they tasted.
Although he clearly had other things to do, I think he spent about two or three hours with us. I've had many positive encounters with locals in Spain, but that case, in particular, will stay with me forever.
Or from My Path in the World
18. Two kind strangers and a broken back
When you're traveling you will collect many stories about the kindness of strangers, as well as some crazy travel stories. And for me, there is one in particular that I'll always remember.
About a year ago when I was traveling solo in Guatemala I broke my back. Before I continue, I have to say I was surrounded by many extremely kind and helpful strangers that day. But there are two guys that will always have a place in my heart.
One of them I had met once in Mexico weeks before, and the other one I had just met the day before. We were planning on traveling to the next village at Lake Atitlan together, but before we left, we decided to jump on one of those big Blob Bouncy Bags on the lake.
And this where it went wrong.
Obviously, this was quite a hectic experience, but miraculously it didn't end half as bad as it could have; I only had surgery, but I'm not paralyzed.
And surprisingly, I don't look back at the whole experience as terrifying or a nightmare. I actually look back at it as a heartwarming experience and thinking about all the amazing people that helped me through brings tears to my eyes.
After my jump, an ambulance took me — as well as my two companions —to a hospital that was three hours away on a windy road. They both got car sick pretty bad, but still offered to come with me, to support me and to translate from Spanish to English for me.
When we got to the hospital, they stayed with me and helped me get through it. I didn't have any data on my phone and there was no WiFi at the emergency department. So every time I needed to update my parents, they had to go somewhere else with my phone to text my parents.
As soon as we arrived at the hospital the ambulance employers wanted us to pay for the ambulance in cash, about 500 Euros. I didn't have that much cash and the ATMs in Guatemala never worked for my cards. So they offered to pay for me.
I felt terrible about borrowing that much money from people I had just met. But when I asked them to write down their bank details to transfer it as soon as I had access to WiFi, they simply told me to text them about the bank details later when I was out of the hospital.
They stayed with me for hours until the ambulance told them they were going back to Lake Atitlan. But even after they left, they stayed in touch asking me how I was, and how everything was going — even a year after everything happened.
I may have been unlucky for breaking my back, but I was so incredibly lucky for the people that were there when it happened. I am still grateful for the fact that I've met those two guys.
Lara from Both Feet on the Road
19. Experiencing Kindness from strangers on Indian train journeys
This is one of my favorite India travel stories to share.
After taking a bit of a battering from weeks of solo travel around northern India, I needed my faith in humanity to be restored.
Clearly the travel gods heard my call, and after a very rough train journey from Jodhpur to Jaisalmer in Rajasthan where I was harassed, my next journey from Bikaner, Rajasthan, to Haridwar, Uttarakhand was much more pleasant.
I was relieved to find that my companions for the journey were a family traveling to Haridwar also, with a friendly teenage daughter who spoke excellent English.
We chatted about travel in India and beyond, and the ins and outs of solo female travel. She was curious to find out what on earth would motivate me to travel alone in India, while her mother beamingly passed tasty homemade snacks across the aisle.
On arrival in Haridwar, my new found friends did not leave my side until they had found the bus stand, shooed away any number of transport touts, and actually put me on my bus to Rishikesh.
I had been nervous getting on another train in India alone after my previous experience in Rajasthan, but this experience helped to restore my belief in myself as well as others and has resulted in many more solo journeys around India.
I am still in contact with the family that I met on the train to Haridwar to this day.
Ellie from Soul Travel India
20. Getting stolen items back thanks to a stranger
One of my craziest adventure travel stories took place in Spain. And when you walk 500 miles across Spain, you get pretty attached to the precious few items that you carry on your body.
You also rely on the kindness of strangers for the roughly 35 days that it takes to complete a pilgrimage on the Camino de Santiago. Locals who live along the route place yellow arrows that point you in the right direction along what's called "The Way."
At night, you stay in an albergue (a pilgrim hostel) for just a few Euros or a small donation. Nights spent at an albergue mean communal dinners, carafes of wine passed between tired hands, and laughter about where you took a wrong turn on that day's journey.
Nights spent at an albergue also mean placing your trusty hiking boots and your precious walking sticks in a communal storage area.
With all of the kindness along The Way, it never occurred to me or my walking partner, Lizz, that someone might steal our walking sticks.
So when we woke up on Day 22 of our pilgrimage on the Camino de Santiago in the tiny town of Pola de Siero to find our walking sticks missing, we were devastated. We had just passed the halfway mark – 250 miles walked – and our sticks were like an extension of our bodies.
That's when a stranger offered to help.
Roberto, the friendly albergue operator, hustled us into his little car, and we took off on a Nancy-Drew-style adventure to reclaim our walking sticks.
I slid around in the back of the car as Roberto careened around the corners of the Camino, sticking to the middle of the road so as not to wipe out a pilgrim at top speed. He spoke rapidly in Spanish as we peered out the windows, understanding very little except that someone out there had our walking sticks.
From the front seat, Lizz spotted two pilgrims with familiar sticks. Roberto slowed the car and we peered out at a man and a woman walking happily along, using our beautiful, blue adjustable sticks with their attached blister-preventing gloves.
I think the car was still moving when Lizz, who just happens to be a 21-year veteran of the U.S. Navy, leaped from Roberto's vehicle to confront the pilgrims.
A moment later, two very embarrassed pilgrims were walking – stickless – along The Way while Lizz and I celebrated, our walking sticks now back where they belonged; Roberto delightedly honking his horn.
With one NASCAR-like spin along The Way, a stranger turned a crushing blow on the Camino de Santiago into one of our favorite memories. I will never forget Roberto's kindness or his contribution to our pilgrimage.
Jen from Lens of Jen
21. The kind taxi driver in Cape Town
The greatest kindness we have ever received while traveling came at our lowest moment.
We had just completed an incredible safari, ending at the spectacular Victoria Falls. From here we would fly to Cape Town for a few days before heading home.
But we never got to Cape Town.
The airline refused to let us board because Derek's passport was too full. We were informed that South Africa requires two blank pages, and they could not risk us being stopped at passport control.
Despite our pleas and tears, we were stuck in Victoria Falls until we could figure out what to do next.
Walking dejectedly out of the airport, we heard a familiar voice ask, "What are you guys still doing in Vic Falls?"
It was the taxi driver who had taken us around Victoria Falls, including to the airport just an hour earlier. He told us not to worry and that he could take us back to the hotel, as long as we didn't mind stopping to pick up some wood on the way.
We joined him on his errands, including a stop to his home where we met his dog.
When we returned to the hotel, the staff there was equally kind, helping us to re-plan our trip.
And while we missed out on Cape Town, we got to experience Victoria Falls activities we never expected, like white water rafting and bungee jumping.
Derek and Mike from Robe Trotting
22. A memorable experience in Uzbekistan
Back in 2007, there were not many people traveling to Uzbekistan. This ex-Soviet country in Central Asia became independent in 1991, and the United Nations officially recognized it in 1992.
While visiting Bukhara, an important city of the Silk Road, I met a local young lady who seemed curious to see me there alone taking pictures. We exchanged smiles and after some hesitation, she said the magic words:
"Do you speak English?"
Her name was Maty and she was a Medicine student at the University of Bukhara. She was learning English because she wanted to travel to Europe for her studies someday.
In Bukhara tourists were still a rare sight, so she had no opportunities to practice her speaking skills. After some small talk, she offered to show me around so she could practice her English.
We spent a couple of hours wandering around the Old Town and visiting some curious sights. Her English was quite good and I learned many things about the city.
Back in 2007, most of the information panels were in Tajik and Russian so I would have missed many interesting things without the help of Maty.
Then Maty invited me to her home for dinner. She was living with her family on the outskirts of Bukhara so we took a taxi.
My arrival in the neighborhood was like a show. By then everybody knew that a foreigner from Europe was coming to Maty's house and all the neighbors were on the balcony to see me arrive.
After the introductions, I learned that Maty's parents had a small restaurant and the mother had prepared some special things for me. The meal was delicious. The pilaf that I ate at Maty's was the best ever, plus I discovered some more yummy things. What a feast!
After my trip to Uzbekistan, I kept in contact with Maty for some years by email. She managed to get a scholarship to study for one year in Lundt (Sweden), so I went there to see her again.
The kindness of Maty and her family was definitely the highlight of my Uzbekistan trip!
Elisa from World in Paris
23. Finding heaven in Kashmir
Kashmir is known as "paradise on earth." That being said, while it is beautiful it is also one of the most politically unstable areas in India.
In the mountains of Kashmir is one of the holiest places in the country – the Amarnath Yatra. It was here that we realized how people can show kindness towards one another during difficult times.
On our drive towards Pahalgam, the base camp for the Amarnath Yatra trek, we came to a sudden halt.
We had been driving along the mountain roads of Kashmir, watching the beautiful scenery unfolding before us. Five hours into the journey, we came across a long queue of cars and vehicles ahead of us. We thought there must have been a landslide, which is quite common in the mountains.
We waited for the roads to clear. Soon we learned that there was a riot going on at Ramban, the next town, so the roads were all blocked and no vehicles were allowed.
To be honest, getting stuck in a riot in Kashmir is a dreadful thing. We were full of worry as we waited, feeling stressed that the riots might spill over to these parts.
Additionally, it was already afternoon and we were hungry. Even worse, we'd already finished whatever little snacks and water we had with us.
For a long time, we sat there, stuck. At one point, we saw a group of people disembarking from the buses, taking out stoves and some food items and starting to cook. They then shared whatever food they had with all the hungry people that were stuck in the traffic jam.
The kindness of those few people was something I had never experienced in all my years of traveling. It is possibly our favorite short story on sharing.
After waiting for what felt like an eternity, though was actually six hours, the cars started moving slowly.
As we drove through town, we noticed things seemed a bit better, but far from resolved at Ramban. From inside our car, we saw tires burning, broken glasses lying all around, closed shops, and blood all over the road. The vehicles were moving under strict military supervision.
Our driver had all the while been the perfect gentleman.
Being a local of the place, he assured us of our safety and also offered us to stay in his home, if required. In the evening, he stopped at a small eatery and made sure we had our meals.
We reached our destination almost around midnight when everything was closed, and he ensured that we got a proper place to stay that night.
Before leaving, he took our phone numbers and gave us his, and after we completed our trek three days later, he called us to see how we were doing.
Kashmir was placed under curfew after the incident, but we managed to get by thanks to our driver and his family. Truly, there are still many people who live by values of kindness and compassion, not hatred.
Agni and Amrita from Tale of 2 Backpackers
Bonus Short Travel Stories
Looking for more inspiring travel stories? Check out:
25 Crazy Travel Stories You Need To Read To Believe
16 Short Funny Travel Stories That Will Make You Laugh Out Loud
38 Inspiring Travel Love Stories From The Road
Sexual Assault Stories From The Road (& What I've Learned)
8 Crazy NYC Subway Stories That Will Make You Hail A Cab
A Host's Perspective: My Worst Airbnb Horror Stories
11 Epic Travel Fail Stories From The Road
18 Scary Travel Stories From Haunted Hotels To Creepy Cabins
17 True Short Adventure Travel Stories To Inspire Your Next Trip
Do you have any inspiring travel stories sharing the kindness of strangers?
Leave your heartwarming stories about traveling in the comments below!
Enjoyed these travel anecdotes sharing short stories about compassion? Pin it for later!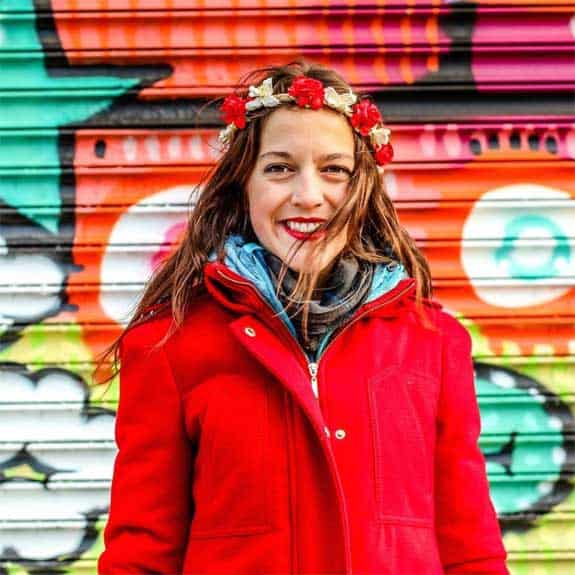 Hi, I'm Jessie on a journey!
I'm a conscious solo traveler on a mission to take you beyond the guidebook to inspire you to live your best life through travel. Come join me!
Want to live your best life through travel?
Subscribe for FREE access to my library of fun blogging worksheets and learn how to get paid to travel more!