25 Crazy Travel Stories You Need To Read To Believe
What is your craziest travel story?
That is exactly what I asked some of my favorite bloggers.
The result?
A list of 25 truly crazy travel stories you need to read to believe!
While this compilation has many funny travel stories, you'll also find scary stories, wild road trip journeys, and outrageous anecdotes that will make your heartbeat quicken as you imagine yourself along for the ride. Honestly, some of the stories below might even make you tear up.
Like many of the best travel stories tend to do, they'll certainly make you feel something, and will likely leave you with an important life lesson, as well.
Make some popcorn, grab a beverage, and settle in, as you're about to travel around the world through short crazy travelogues!
Experience Travel #BeyondTheGuidebook [Free Personality Quiz]
Before we dive into some of the craziest travel stories you've ever heard, I want to invite you to take my free travel personality quiz.
This short and fun quiz helps you uncover your perfect type of trip based on your answers.
Not only that, but your results come with suggestions for unique trips you won't find in your guidebook.
Once you get your results, feel free to share them on social media using the #BeyondTheGuidebook hashtag to keep sharing and discovering incredible journeys.
On that note, let's dive into these great travel stories sharing truly shocking moments from the road.
Can You Believe These Crazy Travel Stories?
1. Crazy encounters on the bus in South America
My journal pages are filled with interesting short travel stories from riding the bus in South America.
One of these craziest experiences took place when I was riding from Cuzco to Lima in Peru.
Now, if you've ever ridden this windy bus leg, you know it's almost impossible not at least feel a little ill. Honestly, if you're only a bit queasy and not puking out the window, you're lucky.
Somehow I actually didn't feel that unwell, though at one point I did need to use the restroom. Luckily, this bus had a toilet in the back.
Or maybe that was unlucky, because as I walked down the aisle, a man stood in the center, blocking me.
"Perdóneme? Perdóneme?! Perdóneme??!!" I said, asking to be excused multiple times.
He didn't budge. Instead, he stared at me with vacant eyes, almost like his soul had left his body.
As I stood there trying to pinpoint what was wrong with this man — and also how I could get him to move before I peed my pants — he proceeded to projectile vomit on the both of us.
On the plus side, he bent his head down at he did it so it mainly got on my shoes and pants and not my face…Yay?
This is one of the many funny crazy stories I have from this trip.
-Jessie from Jessie on a Journey
2. A crazy experience getting high in India
If you love short funny trip stories, then you won't want to miss this next one:
In the humorous video above, I share about trying bhang lassi in Varanasi — and the very unexpected and wild night that ensued because of it.
By the way, if you've tried bhang lassi before, I'd love to know in the comments of the video if you had a similar experience.
Or is it just me?
Either way, this is one of my funniest travel stories from the road and one of the India travel stories I always love to share!
-Jessie of Jessie on a Journey
3. An ordeal in Madrid
One of my craziest travel experience stories happened when I was on a gap year in Grenoble, France, and mum and I were invited to Estepona, Spain, by a friend. We had three days of fun and on the fourth day were driven seven hours to Barajas Airport for our flight back to Lyon.
I'm a bookworm and once engrossed in a book, I'm truly lost. This got me in trouble when it was time to check-in and my bag had disappeared.
My bag…with my passport and film camera, gone!
We asked the people around us, but nobody saw anything.
Cue panic, frantic conversations in broken English, and gesticulations to find security to report.
We finally found airport security, filled out a form, and were told that most likely it was a cleaner that stole it when I was occupied as such theft was common there. There was nothing to be done but report it to the U.S. Embassy.
"What's the embassy address, please?"
"I don't know."
Okay then. Looks like we're in for a long weekend.
This was a Saturday evening.
Stranded in Madrid with not many Euros, my mum's card only worked in France so we had no way of paying for a hotel until Monday. We dug up some coins to use a payphone to call our host in Estepona to explain the situation, ask for some Euros (to be repaid), and help with rescheduling departure.
Somehow, we got a taxi and had him take us to a cheap hotel which I'm sure was used for "alternative purposes." Honestly, I felt that people thought that we were prostitutes — from their leers and us not having Euros to pay — since we were Black female travelers.
While there was definitely a language barrier when trying to request a room without putting a deposit down, we somehow got it.
We also asked for Western Union to receive Euros from our host, deciding that if I couldn't get my passport on Monday, we'd insist on an emergency travel document. So, our host rescheduled tickets back to Lyon for Monday night.
I barely remember Madrid because of the stress; the language barrier, trying to find the U.S. Embassy, and having difficulty finding anybody willing to communicate with us.
Luckily, someone finally took pity on us and provided an information number to call. Thank goodness, because at this point we had little cash to get by until our wire transfer arrived.
On Monday morning, my mum and I got into a cab and gave the driver the address to the embassy. He recognized it immediately, and let us know that it was blocked and he couldn't drop us at the gate.
This was confusing until we got there and saw these giant rock-like obstructions placed in a maze-like pattern on the walk towards the gate, and it wasn't a straight walk either. I'm pretty sure we were being monitored via sniper rifles, which was incredibly nerve-wracking!
We reached the gates alive, asked for Consular Services, and headed in. I had no other details or documents to prove citizenship — it was 2002, so we didn't have smartphones.
Luckily, the Universe and copious tears helped as I remembered I was a dual citizen and they could verify in their database from that. I wasn't living in the U.S. at that point so double whammy.
I got a new passport in an hour after I cried that I couldn't stay in Madrid and just wanted to return to France that day.
It probably helped that my mum scolded me again in their presence and they felt I'd suffered enough.
We had checked out and took our luggage to the embassy so they saw that we were serious about leaving. Thankfully, we made it to Lyon and caught a bus to Grenoble.
I've never been to Spain since then as that was a traumatic experience. I know it doesn't represent the country as a whole, but it definitely soured my appeal for Madrid, at least.
– Ena from Musings and Adventures
4. A short travel story about a long way home
In March 2020 we were happily campervanning in Puglia — in the far south of Italy — when the Italian government announced a nationwide coronavirus lockdown.
We were traveling 2,000 kilometers (1,243 miles) in a straight line to our home in southern Poland, and we knew we either had to head there immediately or we would have to stay in Italy for an indefinite period.
We didn't want to go through northern Italy, but a phone call told us that the Albanian ferry was not an option. For a moment we considered taking a boat from Rome to Spain, which was virus-free at the time. Fortunately, in retrospect, I had a feeling against this, and so we decided to make a beeline up the Italian motorways for home.
The Italian roads were deserted apart from heavy goods vehicles, and we crossed into Slovenia easily. We found a lovely little isolated farm on a hill and thought we would stay there for a week or so to self-isolate while this thing blew over.
The next day our host asked if we could leave as we had been in Italy and he was nervous about that.
News had come through that Poland would be closing its borders within days.
A straight road home through Hungary was already closed, so from the quaint rural idyll of Slovenia we turned north-west and joined the big Austrian autobahns, and now we wanted to head north-east to go back home through Slovakia.
From the Slovak border to our home it's only a 400-kilometer (250-mile) drive. Unfortunately, the Slovakian border guards turned us away.
This border was already closed.
We headed west and tried the Czech border, and the same happened; this border was closed as well.
It looked like we were stuck in Austria, though there was one more option:
Drive around the Czech Republic and go through Poland through Germany — just an extra 1,000 kilometers (621 miles).
The Austrian – German border was easy to cross, but unfortunately, the long drive wasn't kind to our van and approximately 100 kilometers (62 miles) from the border the van broke down.
In all of this misery, we found a great car mechanic's workshop. The diagnosis took only a few minutes, but waiting for the new part took an additional day.
Finally, on the eighth day of our trip, we were on our way home with a brand new driveshaft.
We arrived at the Polish border after queuing for a whole day on the roads. We felt so fortunate to be in our vehicle with all home conveniences, while so many others sat out the long day and evening with their families packed into small cars.
We crossed at exactly midnight.
And finally, home.
Talk about crazy road trip stories!
The Polish border guards had taken our address and contact details, and we spent the next fortnight after our 3,500-kilometer (2,175-mile) 10-day road trip in statutory home quarantine. Our quarantine was administered by a phone app and police visit to check if we were home and to bring us milk for coffee.
– Ania from The Travelling Twins
5. Stuck in the Troodos Mountains
Our craziest travel story happened in Cyprus in 2015. We had booked an expensive spa day in the Troodos Mountains and after a wonderfully relaxing day where we had massages, facials, and the works we came to pay on our credit card.
Declined.
After trying a few times and ascertaining we didn't have enough cash to pay, we ended up leaving our passports as a guarantee to come back and pay the following day. After checking our online banking, we realized we had made the worst rookie mistake:
We hadn't authorized the credit card to be used abroad. So, we ended up withdrawing the cash using our debit card and incurring foreign transaction fees that we were trying to avoid.
The following day we set off back up the mountain to pay our dues and retrieve our passports when nearing the top of the mountain our hire car came spluttering to a halt. We had checked the digital fuel gauge before setting off and had a quarter of a tank that now was empty.
Crap.
We did the only thing we could think of and called a local guy we had been scuba diving with earlier that week to ask if he happened to know of a fuel station nearby.
After a quick Google he found that there was one two miles back down the mountain in a tiny village we had passed through. We managed to freewheel the car back down the winding mountain road to the village and into the fuel station…
…only to find it was closed because it was Sunday!
Now we were panicking, stuck halfway up a mountain with little to no cash, no passports and now no car when a lorry driver pulled into the station.
He came over to ask if we were okay and even though he didn't understand much English he worked out our dilemma and pointed us to where the lorries fill up.
There was the option to pay at the pump!
Thank goodness for the kindness of strangers, as he helped us out with the pump and the machine, which was in Cypriot, and we thanked him profusely and continued on our way.
We arrived at the spa 10 minutes before they closed and were able to settle our bill and retrieve our passports.
– Steph from Book It Let's Go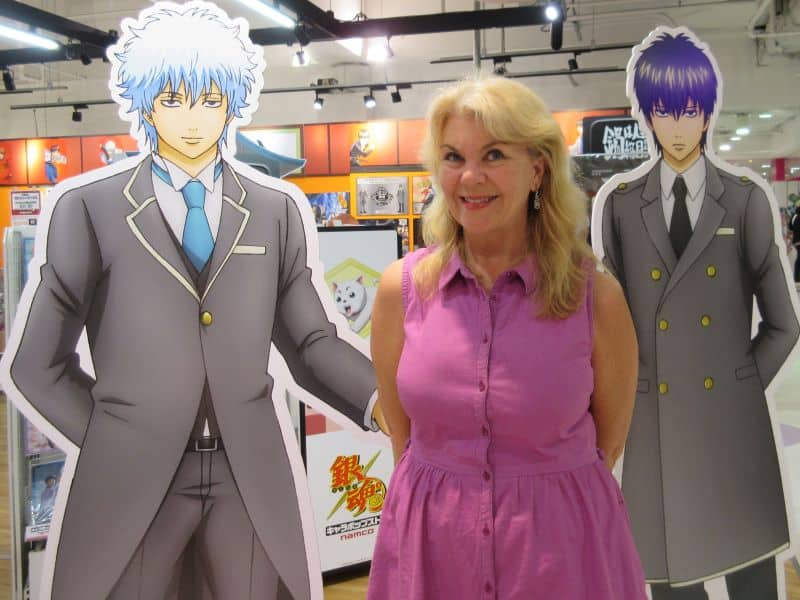 6. Experiencing the deepest earthquake ever recorded
We had no idea what was going on.
We had just completed an incredibly complicated set of instructions which led us to our Airbnb "cozy room" in Tokyo, and cozy it was indeed.
The whole bathroom was a kind of prefabricated pod — such as you might find on an airplane — and the bedroom was compact, to say the least.
I woke up with a white wine hangover from a wild celebratory night to a most unexpected sensation:
The whole room was swaying in a peculiar manner from side to side.
My friend Julie was up and screaming "what's happening, what's happening?" as if I had any clue. We had only just got there for heaven's sake.
I was very woozy but my mind was working.
"I think it's an earthquake," I said calmly.
"What?!" she screamed.
I staggered out of bed and all I could think of doing was to Google "what to do in an earthquake."
"Get underneath a table," I read.
I looked ruefully at the very small table in the room.
Then I noticed a helpful "bedroom browser" laminated guide which was actually on the small table that I hadn't noticed before.
The room stopped swaying and then started again lurching this time from side to side like a drunken sailor. The cups were shaking and I was feeling rather sick.
Sure enough, the bedroom browser had a section on what to do in an earthquake. It noted that all buildings in Tokyo were earthquake-proof, though if you were worried the door frames could protect you as they were all reinforced steel.
We didn't feel particularly protected. Julie rushed downstairs to seek assistance, though she was met with a shrug from the old lady downstairs who simply replied that Japan sometimes shakes.
By now, I'd emailed our Airbnb hosts, who also noted that Japan sometimes had earthquakes, but that they were almost always small.
Well, the earthquake we experienced that night in the Shibuya District of Tokyo was the deepest ever recorded. It was 677 kilometers (421 miles) down, which is almost incomprehensible.
Although the epicenter was off the coast of the Ogasawara Islands, it shook the whole of Japan and the aftershocks were felt as far away as India and Nepal. The center of the earth actually bubbled up through the pavement in some places.
I was aghast that it got so little international attention. It didn't cause a tsunami — the more shallow quakes actually do this — and no nuclear power plants were affected — but it was still a crazy experience.
– Elaine from Eccentric England
7. A scary travel story about a time I nearly drowned in Zimbabwe
This is one of the scariest travel stories I've ever shared and a truly crazy experience.
Wandering around Victoria Falls in Zimbabwe, my travel companion and I saw a sign that read "Go whitewater rafting in the Zambezi."
We figured, why not?
At the raft landing, a guy was giving instructions. I remember him saying, "Whatever you do, if the raft overturns, don't let go of the rope."
The safety equipment and the raft itself looked worn but we imagined that's how frequently-used equipment should look.
We were not rafting experts, but one thing we knew for sure was that Level 6 rapids were only for extreme adventurers — not novices booking tours — everywhere in the world. Rapids go from Level 1 to Level 5 like a roller coaster in the water, but for tours, you never see a Level 6.
Once we were in the raft and rapidly rushing down the river, our guide, Banu, turned to me with a smile and noted we were going to experience Level 6 rapids. I was shocked and looked for a way to the shore, but it was too late. We were already about to encounter our first rushing rapid.
Whenever I think about the travel horror story that unfolded next, I see everything in slow motion:
The raft began to overturn. As I continued to hold on to the rope, I realized that the raft was tipping at such an angle that I must either release the rope or my arm was going to break. In that nanosecond, I calculated that I had a better chance of surviving with both arms than with one broken arm despite the guide's warning to not let go.
We were immediately sucked into a whirlpool further and further into the dark water. I struggled toward the light above me thinking if I didn't reach the surface within the next few seconds, I wasn't going to make it.
At that moment, I had an overwhelming sense of disappointment that I was going to end my life then and there.
Suddenly I reached the surface but saw the raft too far away. I could hear another rapid coming and knew I couldn't survive another drop without a raft.
One of the men that had been in the raft with me had also overturned but he managed to hold on to the rope. I could see in the distance he was debating whether to let go and reach for me to pull me in, risking his own safety, or to continue holding on like he was instructed.
He let go, reached me, and pulled me in.
We made it back safely. Later I found the guy who helped me and brought him and his wife a drink.
– Talek from Travels With Talek
8. A memorable train journey
Towards the end of my semester abroad in Florence, I decided to visit my friend from Brno. We agreed to meet in Vienna, so I purchased dirt-cheap tickets for a 12+ hour overnight train from Venice in coach.
I was self-assured by my ability to travel solo by then, so this didn't phase me. But, within an hour of getting on the train, a man came to sit in my cabin across from me.
He was Indian, but I remember him so distinctly because he spoke German. And he was a very loud man.
About five hours in, my eyes were getting heavy. I noticed his fleeting glances, but I shrugged it off as curiosity. At 2am, it was hard not to drift to sleep.
Sometime past 3am, I was woken up. This man had moved across the cabin to sit in the seat immediately next to me. He was shaking my shoulder aggressively, demanding, "Massage? MASSAGE?'
"Ummm, excuse me?"
My heart started thudding like bricks. I tried to move cabins but was dismissed by the clearly exhausted conductor.
Miserably, I slumped back down in my seat, with Massage Man across from me for four more agonizing hours until we finally reached his stop. The entire way, I sat fighting back every urge to fall asleep as best as I possibly could.
I shook off the incident and had the time of my life that weekend. My friend and I visited Austria, the Czech Republic, and even Slovakia in just four days!
On my ride home, I was in a cabin full of businessmen. I sighed to myself, thank goodness.
But after a few short hours, they had disappeared, one by one. I was left, once again, alone in a cabin with not a man this time, but a boy. He was maybe 16, and he was crying.
My heart sunk. This was going to be another difficult ride.
What I learned was that this boy was Syrian. His family was nowhere to be found, but he had an uncle living outside of Venice that he was supposed to meet. He spoke virtually no English or Italian, and he was clearly distraught.
The first few hours were uncomfortable but I could feel him opening up, calming down.
We spent the final hour of our train ride playing Pictionary. I wrote every Italian phrase I thought might help him on a piece of paper and shoddily illustrated what each sentence meant, watching as he shook his head or nodded in understanding.
As the doors closed behind him at the train station in Venice and I made my way back to Florence, I watched him slowly disappear, paper clutched in hand. I remember the subtlest hint of a smile forming at the edge of his mouth, though there were still tears in his eyes.
You could say that moment was enough to exonerate the craziness that was Massage Man. And maybe it was. Because even though I was shaken up by the weekend's series of events, the very next Friday I boarded a flight for yet another solo trip destined for Portugal.
And there have been countless solo trips since.
– Rachel from Rachel Off Duty
9. Handcuffed in Berlin
My crazy travel story involves a case of faulty handcuffs.
I was leading a student trip in Berlin a few years ago, and as we strolled along the banks of the Spree, we came across a number of pop-up stands selling World War II memorabilia.
Hats, badges, and bits of the demolished Berlin Wall crowded the tables. My students skipped over anything historical and went straight for a pair of metal handcuffs.
A student named Alex ended up buying them, putting them on with both hands held out in front of him. Unfortunately, immediately after posing for pictures he realized the key to open them didn't work; it just kept turning in the hole.
The original seller was no help, he didn't have a key that worked. Alex was stuck!
We walked a few blocks down to a bike shop, hoping that they might have a tool that would be helpful for opening handcuffs. The well-intended bike repairman took a stab at opening them with his wrench, but as we heard a click-click we realized he had actually made them tighter!
Time being of the essence for Alex's slightly blue fingers.
We decided to head to Alexanderplatz where we knew there would be a policeman. No one offered to help us as we walked, and I later questioned what type of city Berlin was that no one stopped to question why there was a woman with a boy walking down the street in handcuffs at 3pm.
We finally found a good-humored policeman in Alexanderplatz and as he wearily looked at Alex's bound hands I used my one semester of German to explain "Wir haben ein Problem."
He laughed and took us to the police station where he came out with a terrifying tool that was finally able to cut off Alex's handcuffs.
Hopefully, this is the only school trip I ever have to chaperone that involves handcuffs!
– Kristin from Growing Global Citizens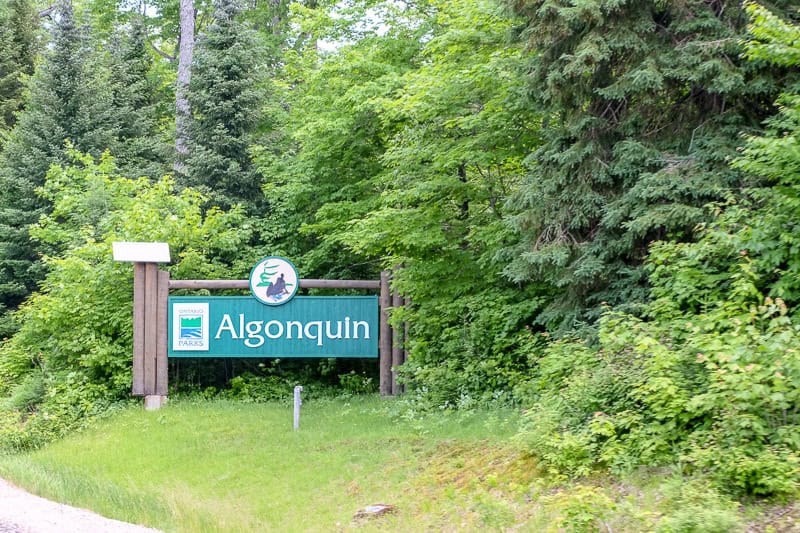 10. Crazy storms in Algonquin Park
Here's a story about what not to do on a canoe trip.
I was part of a guided multi-day canoe trip in Algonquin Park in Ontario, Canada — the largest Provincial Park in Ontario. It can be pretty remote in the interior.
With clear skies in the forecast, our group made a day trip from our camping site to a beautiful sandy beach. Beside the beach — up on a hill — sat a small wooden cabin which had been boarded up.
That afternoon, we swam and relaxed without a care in the world. But when it was time to leave, the wind had changed direction creating large waves that crashed into the beach. We now couldn't launch the canoes from the beach without tipping. So, the group decided to wait it out.
While we were waiting, the sky became very dark and the clouds looked rippled. The wind began to kick up sand and create bigger swells that crashed the shore. Then the rain and lightning started — further away at first and then much closer.
It became apparent that this storm was coming right for us.
People started to panic. We couldn't head for the trees because they were falling. We couldn't head for the water because of the waves. We couldn't stay on the beach because of the lightning. So, we were trapped, and the storm was getting worse.
In a split-second, we made a decision:
Someone pried a board off one of the cabin's windows, smashed the glass with a rock, climbed inside, and opened the door for all of us to scramble inside. I will never forget running along the beach towards the cabin in wind and rain so disorientating we could hardly see.
Luckily, everyone — a few dozen people — got into the cabin safely. The group was soaked and some were in tears. Others just watched the storm in awe.
After the storm passed, it became too late in the day to leave the beach so everyone had to sleep in that cabin. Thinking we would be back at the campsites that evening, only one group had brought their food barrel so we all had to ration spoonfuls of a pasta dinner.
Early the next morning we canoed double the amount to make up for the lost time. We later found out that the storm system produced a tornado that had touched down in the area!
– Eric from Ontario Away
11. The sailing trip turned drug-running operation in Indonesia
If you're looking for crazy real stories, get ready for this one.
Our boat weighed anchor in a small bay off the beach of a small island that was part of the eastern islands in Indonesia, the ones located between Lombok and Flores.
The crew gathered us for a briefing of our stop and, unlike other stops, informed us that disembarking would not be optional. We would all leave the boat and partake in a hike to the center of the island to swim in a series of natural waterfall pools.
Despite the protests of a few passengers who were not up to a hike, we loaded into the small boats and were brought to shore.
Nobody was staying on the boat and nobody would be staying on the beach. Reaching the beach, I began to swing my leg over the side to leave the boat when several men stepped out from the tree line. It took me all of two seconds to realize they were holding guns.
I hesitated, along with the rest of my fellow travelers. Our eyes locking in an instant of terror.
"So, this is how this happens," I thought, envisioning the headlines across western news:
"Travelers go missing in Indonesia" or "Travelers held for ransom in Indonesia."
I knew how this could end.
We looked to our guides, who at the time looked chill and unphased by the men on the beach. They calmly told us to exit the boat, as this is where we would start the hike.
Unsure what other options we had, we all hopped onto the beach, gathered ourselves, and began following one of our guides into the jungle.
Tailing the rear of our group was one of the armed men. Trotting to the front, I asked our guide why there were men on the beach with guns, for one, and why we were being escorted by one on our "hike."
He looked at me, smiled, and said, "He's just here to make sure we don't leave early."
WHAT?!
To the surprise of our whole group, 40 minutes of slogging along a jungle trail found us at the waterfall we had been promised.
Trying to relieve our anxiety, we all proceeded to spend the next 90 minutes swimming in the pools, exploring the area, and pretending that what we had just seen was a hallucination.
The anticipation was undeniable as the beach drew closer on our return. What would we see? Would this be the part where we were kidnapped? Shot?
My imagination was running wild as the trees opened up to the beach. Much to our surprise, we were brought directly to the small boats, while the armed beach men watched from the tree line.
Moving my camera to the side to get in the boat, they stepped slowly back into the trees, perhaps thinking I was attempting a photo opportunity. I'm not that stupid, but at least they didn't overreact.
Boarding the main boat again, the crew acted as if nothing happened. They prepared lunch and chatted with us about the afternoon activities.
Of course, none of us could let it go.
That night, we made our way to the front of the boat to watch the sunset. It was at that point we all realized that the more than 100 large blue barrels that had been sitting in the space below us, were gone.
– Lina and David from Divergent Travelers
12. Robbed of everything on my solo trip to Europe
I have been a solo traveler for over six years, and the crazy travel story I'm about to share — which takes place on a two-plus-month solo trip through Europe — has been my worst experience so far.
Missing two busses in a row to Bruges, I decided to go to Brussels instead, arriving by an overnight Flixbus at Brussel-Noord station early in the morning.
Getting off the bus, I placed my bag down for a few seconds to put on my jacket. It probably took less than 30 seconds, but when I looked down to pick the laptop bag, it was gone!
In total shock, I thought of at least collecting my backpack from my bus first; however, when I walked to the other side of the bus where it had been stored, I realized in shock that it was also gone.
I had to be hallucinating. How was this possible?
I checked with the driver. He looked around, but of course, it was gone. What was even more startling was that he replied calmly that robbery was quite common there and then he left. I didn't receive any contact number, let alone support from Flixbus.
So on just my fifth day in Europe, in less than two minutes, I had lost almost everything — 200+ Euros, my credit and debit cards, my clothes, and my laptop.
Being a full-time travel blogger, losing my laptop — my bread and butter — was a huge blow. I was alone in a new city with no one that I knew and nowhere to go. I will never forget the anxiety, anger, and fear as I sobbed.
Luckily I was wearing a sling bag, where I had kept my passport and mobile phone. After a while, I called people back home and found connections from friends about someone in the city.
He arrived and took me to the police station, and let me stay in his apartment until I sorted things.
After two days, I shopped for everything, gathered some courage, and continued the rest of my trip. It was a crazy experience indeed!
Reshma from The Solo Globetrotter
13. Accused of kidnapping in China
We took our first international family trip to Beijing when our son was five months old. Although we were nervous about the flight, we were also excited to explore the city and walk on the Great Wall of China.
During our time in Beijing, we had a lot of fun and were photographed a lot — which we expected, being two Black women with a biracial son. A woman even chased us down the street to ask if our son was Korean.
Overall, it was an interesting experience, but our story starts when we were departing Beijing.
While at the airport, we were waiting to go through security and were pulled aside for questioning. We were surprised and confused, especially as we were escorted to a small room with security with our baby.
When we got into the room we were suddenly hit with a barrage of questions:
Where was our son born?
Who is his father?
Did we have pictures of the birth?
Who carried the baby?
Could we prove he was our son?
I was shocked, as I considered that we were being accused of kidnapping.
How could we have kidnapped our own son when we received a Chinese visa and had no problems when we arrived?
Their questions didn't make sense given the fact we provided all of the required documentation to receive the visa.
After getting over the initial shock, we showed pictures throughout my pregnancy, our son's birth certificate, pictures taken immediately after his birth, our donor contract, and a statement from our fertility doctor.
Luckily, we had all of the documentation handy because we were going through the adoption process — to avoid things like this in the future.
Once they reviewed the documentation, they were satisfied that we did not kidnap our son and we boarded our flight back to San Diego.
– Corritta and Mea from It's a Family Thing
14. An intimidating encounter in Venezuela
The first time I traveled abroad was to Venezuela. I was 24, incredibly naïve, and spoke no more Spanish than you'd find on a Taco Bell menu.
During my trip, I intended to fly from one part of the country to another for a couple of days. Thinking something along the lines of, "Well, I won't be leaving the country," I left my passport in the safe inside my room at the resort where I was temporarily living.
At the airport and in line to board my plane, an angry camouflage-adorned man with an automatic weapon as tall as me pulled me aside and loudly demanded to see my passport.
I tried explaining that I'd left it in my room — and what the hell did I need it for anyway since I wasn't even leaving the country — and whatever else I thought would help.
The entire time he was yelling at me in Spanish, waving the hand that wasn't hovering over the trigger, and getting angrier by the minute. This is also while my plane was boarding without me.
Just at the moment when I think I'm for sure about to get locked up abroad, a tiny elderly Venezuelan woman approaches and shoves herself between us.
She, apparently completely aware of what was going on, proceeded to yell back at the man whose gun was definitely larger than her. He yelled at her, she yelled back, she pointed at me, he pointed at me, they both yelled some more.
Before I knew it, the intimidating angry officer turned and left. She smiled timidly as I thanked her and walked away without a word.
I have no idea what they said to each other. I didn't even know why the whole situation took place until I read the news a few days later.
As it turned out, my trip had coincided with the 2007 Venezuelan constitutional referendum, an election in which Hugo Chavez sought to abolish presidential terms, therefore potentially becoming president of Venezuela forever.
This was also during a time of heightened tensions between Chavez and now former U.S. President George W. Bush — a time during which Chavez had accused Bush of sending Americans to Venezuela to tamper with the election.
Unbeknownst to me, I'd fallen right into this national suspicion. Chavez ended up losing that election, his first and only loss in his nine-year presidency, and a loss I had nothing to do with. I swear.
– Ashley from My Wanderlusty Life
15. When upsetting experiences turn into inspiring travel stories in Costa Rica
Driving on a rural dirt road in Costa Rica in Central America, we were miles from anywhere. We stopped along the road to snap a photo of the bright yellow Sloth Crossing sign when something moved in the yard of a run-down shack and startled me.
Suddenly, a spider monkey came running on the ground toward me, but just as quickly its head was jerked back when the tether it was chained to ran out, flipping it back onto its belly.
I couldn't believe what I was seeing. The small female was tethered to a clothesline by a tight collar around her neck. She looked into my eyes and seemed to plead for me to do something. Anything.
The house looked abandoned, we had no cell phone and felt helpless. We couldn't risk trespassing and a confrontation with her captor. Though we knew it was illegal to hold monkeys in captivity, we were in a foreign country, with no one to turn to and just a few hours until we had to leave.
So we did the only thing we could think of:
Took photos of her captivity, noted the latitude and longitude of our location and the direction we'd taken from Puerto Viejo, and begged her forgiveness at having to leave.
As soon as we arrived at the airport the next morning, I emailed our friends at the Jaguar Rescue Center who had expertise in rescuing and rehabilitating monkeys. I was certain they could help.
After we got home, weeks passed with no word, until one day an email came from the owner Sandro, written in Italian.
He thanked me for our call for help. They'd followed my directions and found the monkey, still chained to her tether. After weeks of nourishment and care, they released her back into the jungle.
But then something even more amazing happened.
A female spider monkey they had released just weeks earlier, who'd been separated from a sibling and was always sad whenever she was left alone, came running from the jungle to embrace the new monkey being released.
It was the sibling she'd been separated from, and the two were finally reunited!
Sometimes just when you think there's nothing you can do to change an impossible situation, the simple act of reaching out can make all the difference. This is truly one of the most amazing travel stories I've ever experienced.
– Lori from Travlinmad
16. Quarantined on an exotic island
My craziest travel story is also my most recent, a COVID-related misadventure that happened just before borders shut around the world.
The Philippines only had about 30 cases at this stage and had travel restrictions from China, Taiwan, and Hong Kong, but not Vietnam, where I was flying from.
On day three in the Philippines, one of my tour buddies had a slight fever at one of the mandatory temperature checks, which meant we had to head to a rural hospital for her to get checked before reaching our overnight stop in a small coastal town.
Hours later, she was taken to the main hospital on Palawan for further tests, and we continued to our overnight stop.
We finally made it to the tiny seaside town at 9pm — six hours behind schedule — where we were told by local authorities we weren't allowed to set foot in the town due to health concerns.
After another two hours of sitting on the bus, it was decided last minute that until our friend got her results back, we were going into quarantine…
…on a private island, a short boat ride away!
We had 30 minutes to shower and pack a small bag of essentials before jumping onto a boat in the pitch black.
There was no power on the island except for a single light and no reception or showers. We slept in tents on the sand and spent the next day searching for turtles in the bay (we found one!), playing volleyball, and trying not to think about how long we'd be out there for.
Additionally, we consumed copious amounts of rum and sat around a bonfire at night sharing our craziest travel stories so far.
On the third day of being on the island, we headed out to a snorkel stop where our guide managed to get a spot of cell service. He was hoping for news on our tour mate, preparing for what we thought was the worst-case scenario, us being out there for 14 days.
What he didn't expect to hear was that Manila was going into total lockdown in 36 hours and that we had to get back to the mainland, then the main city, then fly to Manila and all fly out of the country ASAP.
Cue drama!
To break this down further, we had to get a boat to the mainland, then a bus to Puerto Princesa, and during the drive all 21 of us had to book flights from Puerto Princesa to Manila while every other tourist on the island was doing the same.
A bunch of us managed to get one of the first flights out at 7am, but others in the group missed out and spent the entire next day at the airport waiting for standby flights, finally being allowed onto one that landed at 11pm, an hour before Manila's lockdown came into effect.
The following day we all had to book urgent flights back to our home countries, as Manila Airport was allowing foreigners to return home, but not to visit another destination. $2600 later, I was on a one-way flight to New Zealand, my home country where I haven't lived for three years, to "move in" with my parents who I haven't lived with in 10 years!
Surreal?
Yes.
Stressful?
Absolutely.
But, was the island the coolest place in the world to be quarantined?
For sure!
Oh, and my friend's test came back negative, thank goodness!
– Alexx from Finding Alexx
17. From hell to heaven in Mumbai
Several years ago, I went to Mumbai to meet a friend booked into an Airbnb. Airbnb was still relatively new in India, so I knew I was taking a risk. But I never thought I would end up in the "chicken dungeon"!
The chicken dungeon was a large sub-basement room at the base of an apartment building; the only real window was a door to the tiny backyard filled with chickens wandering freely, squawking constantly, and making a mess.
Opening the door was unappealing, but keeping it shut plunged the room into dungeon-like darkness. It was a gloomy space and the only good thing about it was that my Facebook updates kept my friends entertained.
So after three days, I logged back into Airbnb and chose somewhere close by, but very different. I went to see it and when I walked through the door…
… it was like heaven.
The room was in a light-filled apartment, facing the Arabian Sea. Huge windows looked out to the shimmering waters; at sunset, I had a front-row view.
It was perfect, so I went back to the chicken dungeon, grabbed my things, and moved out. My friend arrived that day and I had to quickly change for the opening night of the Mumbai Film Festival.
First, we went to the opening ceremony, in a grand building that was still in the last stages of renovation. I had to go into a narrow hallway, still under construction, to find the women's washroom.
At the first door I found, I gave a big push. It was the men's room and Bollywood star Amitabh Bachchan was coming out the door. I narrowly missed smacking him in the head, which would have been very bad as he was the emcee. It was my first "run in" with the Bollywood legend, widely considered the world's number one movie star.
After the ceremony, we all went to the opening night party, which was at Antilia — the world's most expensive house, with a cost of $2 billion USD to build.
In just one day, I went from the worst place I have ever stayed, the chicken dungeon, to the world's most expensive house, an elaborate 27-story building in south Mumbai.
In India, everything is possible.
– Mariellen from Breathedreamgo
18. A knife fight on a bus
I looked down in disbelief at the big knife in my hand. I guess I had just been in my first "knife fight."
After spending the most amazing time in a converted school bus in a Colorado village, I'd ridden the bus from Glenwood Springs to Denver in Colorado. I was keeping costs down on a two-month trip around the U.S.
The bus was completely full and as we clocked up the hours to Denver, the gentleman in the aisle seat opposite me started acting weirdly.
Initially friendly and chatty at the beginning of the ride, he started to get louder and more disturbed, smacking the chair in front of him. His Mountain Dew bottles — I later found out — were full of something that smelled like peach schnapps.
He hotboxed the only toilet on board, and coming back to his seat smelling of weed and booze.
He also started to get "friendly" with the girl in the seat next to him. I intently tried to mind my own business, being very British, slipping earphones in to listen to music, and gazing toward the front of the bus.
The man's direct seat neighbor was tough, though. He started to stroke her leg suggestively, but she kept rebutting him, moving his hand off, and giving him a piece of her mind.
But then it happened far too fast, though his inebriated actions seemed so slow. A knife came out of a holster from his bag, and he was holding it at the woman's throat, telling her to "stop being a b*tch."
I don't quite know what got into me.
My state of not wanting to get involved turned into a lurch across the bus. I held his hand back and then she managed to get the knife out and pass it to me. I had no idea what to do, but to pass it to the people behind me, and it made its way down the bus.
Strangely, he was so intoxicated he doesn't seem to notice the loss.
We stopped in the next town for what the bus driver said would be a smoking break, but it was just a rouse. The chap got off, lit up his cigarette, and the driver drove off.
He was left in a vest top, in freezing November temperatures in the Colorado highlands. His jacket, wallet, phone, and bag were all next to me, still on the bus.
When we arrived in Denver, I packed up his belongings and tried to give them to the driver. He wouldn't take them. I left them at the driver's feet on Denver bus station pavement and finally got to walk away.
– Dave from Dave Chant
19. A funny travel story about Thai trotts and hornet hives
It was a crippling cramp that came from absolutely nowhere.
I doubled over with the pain but my friends were not in the least bit sympathetic to my cries. The bus we'd been waiting for in the searing Thai heat for the last two hours had just arrived and there was no way we were not going to get on it.
The pain in my stomach came in long, sweat-inducing waves and my dizziness raced along with the endless palm-fringed landscapes that passed our window. And then, thump, my stomach dropped like a rock from my ribcage to my ankles and it became apparent that I would need to find a bathroom – post haste.
Clambering my way to the driver, I presented him with a primal look of fear that seemed to transcend all communication barriers.
I darted off of the bus before it had even stopped and ran towards some small buildings up ahead. Two men in shirts and ties stood smoking in the doorway of what looked like an office – the local tourist office, I decided.
Distressed, I asked, "Toilet? Toilet? Bathroom! WC!" But they didn't understand.
Desperate now, I put my charades skills to work and roleplayed a man pissing at a urinal, then pulling his trousers down and sitting on a toilet. My audience on the bus behind me continued to cheer me on, which bothered me only because it distracted the man from the matter at hand.
Finally, he waved his hand towards a corridor inside the office and nodded.
I ran inside like a headless chicken and opened the door, greeted by what I can only describe as a hole dug in the dirt. Not a moment too soon, just as I was about to be thrust into the air by the force of my own bowels, I assumed the position and relaxed into pure, unadulterated bliss.
I didn't care that I could hear the bus pulling off.
I didn't care that I had lost all dignity or that I'd probably never find my way home.
I didn't even care that every corner of this blessed "bathroom" — which had one of the craziest toilets I'd ever seen — housed countless hornet nests the size of basketballs, in and out of which buzzed angry residents the size of blackbirds. They hovered around my face and ears and landed on my back, but I simply didn't care.
I was so blissed out by the sense of relief that I surrendered to them entirely.
With a modicum of sensibility now restored, I wandered slowly like a drunk back into the office, where I found the man in the shirt and tie lying down on a sofa, watching TV. I waved and held my hands together to say thank you and he did the same as I hobbled towards the door.
And that's when the true horror of it all came crashing down.
First I spotted a kitchen, then a few family photos dotted around the place on frilly little doilies. It wasn't an office at all, but someone's home that I had barged my way into like a marauding white devil, demanding to be escorted to a bathroom so that I could decimate it.
Back outside, the bus was, of course, nowhere to be seen. But my friends, to my dismay, were sitting at the side of the road with our bags and their thumbs in the air.
Seemingly moments later we were all crammed into the back of an old pick up truck, bouncing along dusty roads with a gang of farmworkers gawking at us.
My friends didn't speak to me for days, but somehow it didn't matter, for I had experienced the ultimate in Thai hospitality.
It really was amazing.
– Ben from Driftwood Journals
20. A very unusual CouchSurfing experience
I've always been a fan of the website Couchsurfing.com because it connects you with locals while traveling. Couchsurfing in Africa is my favorite because I've had unique experiences with my hosts.
I was staying at eco-hotel in Lake Bunyonyi, Uganda, which was a beautiful place to disconnect and experience the lake that inspired Wakanda from Black Panther. Yet, I yearned to immerse myself more into the local culture.
I looked for a Couchsurfing host who was from the lake and found a guy named Josh. He said he could pick me up at my hotel with his canoe and that I could spend a night at his home.
When Josh came to pick me up, I was surprised that his boat had no motor and only one paddle.
Josh started paddling, and naturally, we conversed about our lives. I thanked Josh numerous times for picking me up and finally asked what time he left his house to get me.
He told me 5am!
That meant the canoe trip would take four hours. I had no idea I'd be in a canoe for so long, venturing off to a random place with a person whom I met online.
During the canoe ride, it started to downpour, so we found the closest land and huddled under a tree until it passed. The whole situation was humorous to me since this was a truly unusual experience.
The boat ride was enjoyable, and I appreciated the slow pace.
After four hours, we finally made it to Josh's home, and I immediately loved it. You could tell the home was built with love.
Josh's house is far away from regular amenities like grocery stores, so it is essential to be self-efficient. There were lots of fruits and vegetable trees, and Josh even taught me how to make the infamous "rolex" that you'll find as street food throughout Uganda.
Josh and I were similar ages, but our lives were quite different. He wakes up and decides what activity he will do to entertain himself, whether that is building something new on his dock, being social with friends in the village, or taking his canoe for a day-long trip to pick up a Couchsurfer.
– Kesi from Kesi To and Fro
21. Tsunami evacuation in Sri Lanka
It is rare that I get to bring my mum with me on my world travels, but when I do I always make sure they are experiences to remember. Although not always for the intended reasons.
"Never Again!"
On this occasion, she had just flown from the UK to meet me in Bangkok before a shorter haul flight to Sri Lanka the next morning.
She was in her late 60's at the time and her verbal protest was about two days before she arrived into the mayhem of Sri Lanka tuk-tuks and traffic.
So she was more than relieved to set base on the southern coast at Ahangama — 3 kilometers (less than two miles) from the city of Galle, when we sat down to celebrate with food and drinks at our beachfront hotels.
But before our biryani had even arrived, a deafening siren sounded across the coastline as an 8.6-magnitude quake rocked the Indian Ocean. We were otherwise clueless at the time as everyone else was running in all directions, panicked, until I decided to get up and ask what's going on.
By this time the hotel manager had already jumped in the back of a tuk-tuk and when I asked the only member of staff around on what to do he pointed to a tall red pole on the horizon and said to climb it. Fortunately, there was a big tour bus in the hotel who let us jump in the back with them as we joined the mass evacuation of the coastline.
After around 30 mins driving uphill, we were all welcomed by a betel chewing farmer who let us wait in his gardens until the warnings were eventually lifted and we returned to the hotel.
That night we barely slept through the aftershocks until the next morning when we escaped the coastline and I forced my mum back onto tuk-tuks and local buses through eight hours of travel to reach the scenic hill town of Ella.
– Allan from It's Sometimes Sunny in Bangor
22. Getting scammed in New Delhi
If you love crazy short stories that also teach a lesson, here you go:
After nine years of dreaming of India, I had officially arrived in the infinitely chaotic and historical city of New Delhi.
After finally making our way through immigration, my partner Charles and I got right into making our first mistake — an epic travel fail that would shape the unfortunate events to come.
I stupidly decided to buy an Indian SIM Card. Not only was it overpriced, but I was told it wouldn't activate for over four hours, which was far from ideal.
Nevertheless, I was still in my dream country and was thinking of all the delectable street food that would be up for tasting later that night.
Or so I thought.
Though I had opted to use our budget hotel's pick up service, no one was there to greet us, and without cell service, making a call was out of the question.
So the metro it was. The metro ride itself went without issue. It was only once we wandered out of the underground station and found ourselves thrust into a gaggle of rickshaw drivers did our fate really set in.
Overwhelmed and a bit taken aback by the cacophony of scenes and sounds unfolding all around us, we easily slipped into our second mistake:
Hiring a rickshaw to take us to our hotel with no compass, maps, or cell service to speak of.
As I sat in the back of the rickshaw transfixed by Delhi life, we were suddenly brought up to a gate being guarded by two heavily armed men.
"Paharganj is very dangerous, you cannot enter without permission."
Scared, naive, and of course lacking any means of communication, we agreed to be taken to this tourist agency.
The small, official-looking office was headed by an exceptionally suave young man who insisted that riots had shut down Paharganj, a budget-friendly neighborhood known to be frequented by backpackers.
The man proceeded to call our "hotel" where a man answered and reiterated that yes, in fact, the hotel and neighborhood were closed. As I pushed him to look up other budget-hotels in Delhi, the calls he made always had the same result that they were full or closed.
Soon we were left with an ultimatum:
Stay in a "safe" 5-star hotel or accept their offer of a private taxi driver to take us hundreds of miles north to Himachal Pradesh, a mountainous state we had planned to head to tomorrow.
Due to a combination of stress, jet lag, culture shock, being out of my comfort zone, and, of course, no way to check any of these claims or prices, we acquiesced. And so began our journey with Lali, a taxi driver they contracted to drive us for nearly a day straight on little to no sleep.
The next 24 hours were a whirlwind. Within an hour, Lali's exceptionally jovial personality had come out. He procured us Indian hashish, fresh mangoes, and our first taste of real local cuisine.
All was well and good — until Lali nearly fell asleep at the wheel, that is. After insisting we stop for the night, we pulled off into the next motel we saw, a random establishment on the side of the highway.
Twenty-four hours and one near-crash in the foothills of the Himalayas later, we finally arrived, thankful our absolutely insane start to our Indian adventure was about to be traded in for the tranquility of the mountains.
It would take a week for us to truly come to terms with just how badly we'd been scammed.
We learned that the correct price for a taxi that distance was ⅓ of what we paid. Additionally, Paharganj never closed, wasn't particularly unsafe, and all the phone calls made to the budget hotels were actually fake as the "employees" on the other end were in fact just players in the scam.
Though it might have started off on a very bad foot, the rest of our time in India was magical.
We even returned for a much longer trip the following year, this time armed with the knowledge that cell phone service — even if it's roaming — and the use of Uber are two essentials for a successful Delhi experience.
– Samantha from International Detours
23. A crazy short story about a false alarm
Here is one of my most embarrassing travel stories:
I was staying in a five-star hotel in Malacca, Malaysia, with my boyfriend when suddenly we heard "gunshots" outside.
As a Pakistani, my boyfriend was instantly reminded of the infamous 2008 Mumbai Hotel Attack, in which a group of gunmen sieged a high-end hotel and killed scores of people. He wanted to cautiously check out the hotel lobby but when he moved the door lock, it made a strange sound that we had never heard before.
Scared for our lives, we locked ourselves inside the bathroom with all lights off. We tightly embraced each other and barely dared to move even a millimeter.
Things did not get any better when we realized the WiFi was turned off and there were steps near the door. In a great panic, I decided to contact my mother and tell her about the situation, while my boyfriend posted on Instagram.
After about three hours, the phone in our room rang. Not sure of what to expect, my boyfriend carefully left the bathroom to pick up the phone.
The minute while he was on the phone was perhaps the scariest time in my life. Who could have called us? Was it the receptionist telling us to stay inside or the attackers announcing our last hour?
My boyfriend came with a big grin on his face.
"Get out, everything is fine!" he told me, laughing.
It was the hotel lobby who called. They had heard about our panic and wanted to reassure us that everything was fine and the "gunshots" we heard were actually fireworks!
Relieved and embarrassed at the same time, I called my mother and told her about the false alarm.
In an even more embarrassed tone, she told me that she had contacted the Malaysian police from the other end of the world and that she now had to call them back because of our false alarm.
When I thought it could not get any worse, I turned back towards my boyfriend staring at his phone and saw yet the most embarrassed face ever. Among his Instagram followers were very well-connected people who in response to his posts had notified various Pakistani politicians as well as the embassies of three countries in Malaysia about the "terrorist attack on a Malacca hotel."
Now it was my boyfriend's job to explain the situation to his audience.
He went on an Instagram livestream to apologize for the false alarm; however, most of his followers believed he had just pulled a giant prank and never forgave him.
– Arabela from The Spicy Travel Girl
24. An encounter with an angry buffalo
I volunteered at a wildlife conservancy in Kenya with a small group of women, and we worked on a variety of projects there. We tracked and photographed endangered giraffes, collected wire snares to combat poaching, and set out to repair an animal hide.
There was a small building in the bush where you could observe animals without being seen; however, before we started to work on the building itself, we needed to clear a path to the little hut because it was covered in weeds and rocks.
Our group of four, along with two guides, hacked away at the thick overgrowth with machetes. One guide kept our vehicle close and another stayed far ahead of us as we worked.
Suddenly, I heard our guide up ahead screaming. I couldn't make out what he was yelling, but my instincts told me to run. I raced as fast as I could back to our vehicle and swung open the back door.
I glanced up ahead:
A massive buffalo was stampeding towards us!
Jumping into the JEEP as quickly as possible, I slammed the door behind me. Our other guide was safely in the car — honking the horn repeatedly in an attempt to scare away the buffalo — and one of the women was safe in the passenger seat.
The mother-daughter duo in our group wasn't far behind, and the daughter raced to one side of the car. Her mom jumped on the hood of the car to try to escape the buffalo.
Just as her daughter pulled her off the hood, the buffalo smashed its horns into the car.
The JEEP shook back and forth violently. The buffalo backed up and snorted heavily. The daughter pushed her mom into the front driver's side door and I pulled the mom's arms to get her into the car.
Once her mom was mostly inside, the daughter dropped and rolled underneath the car. Luckily, the buffalo walked to the opposite side of the vehicle at this point. The buffalo raged once again, slamming its horns into the side of the car. We shook back and forth as I stared into the buffalo's eyes from inside the vehicle.
Every day, when we drove around the nature reserve, we typically saw large groups of buffalo grazing in the fields. They always watched us from a distance, and never seemed too threatening.
Sadly, this particular buffalo was injured and isolated from her group. When she heard us working in the thicket, she was angry and lashed out at us.
Thankfully, the buffalo eventually stopped attacking our car and wandered away on her own. But, one of our guides — the one that warned us — was still missing.
I was so grateful to be alive, but I was so worried about him. Did he warn us, just in time, before the buffalo killed him?
It took several more minutes, but he soon emerged from the bushes.
To escape the buffalo, he had jumped into a giant cactus tree. Although he had some cuts and scrapes, he was alive.
The preparedness of our guides and his screaming saved our lives. It really was a miracle that we all survived.
– Lauren from Justin Plus Lauren
25. File this under crazy hotel stories
One of our weirdest travel stories was during our trip to Assam.
Our train to Guwahati arrived 10 hours late. Instead of reaching at 10am in the morning, we reached at around 8:30pm at night. Once we were out of the railway station we started looking for hotels for the night.
We approached a few hotels but without any luck, likely because it was peak season at the time.
Finally, we went to a decent-looking hotel and got a small room. It was a sorry-looking room with a single bed, but we were supposed to stay only for the night and so we decided to take it.
It was quite late at night when we could hear some, err, "funny noises" coming from the room beside us. I looked at Agni with a "What have we gotten into?" expression. But we were so tired that we did not want to think about it and simply slept.
It was little after midnight when there was a lock at the door. We did not pay heed at first, but the knock was persistent and then we heard a voice from outside saying, "Open the door or we will break it. Police outside!"
Our sleep vanished in a jiffy and soon Agni opened the door. In came two police constables, who started asking various questions.
Huh? Why have the police come to the hotel?
I looked out and saw other policemen taking some people away.
They asked us various questions about our place of stay, where we were going, and many others.
For some reason, they were not ready to believe that we were married. The policemen looked skeptical and they took Agni away to another room for questioning while a female constable started asking me questions.
After about 15 minutes of interrogation, they wanted to see our marriage proof.
Quick note: This incident happened almost eight years back and India was still quite a conservative society then and did not approve of a girl and a boy staying together outside marriage.
We were not carrying our marriage certificate then; however, Facebook came to our rescue at that time. I went to Facebook and opened our marriage album that was full of photographs of our happy moments of marriage.
The lady constable somehow seemed to trust me.
Very soon, Agni was also brought in. The policemen talked among themselves and then told Agni very sternly, "If you are a family man, then you should book rooms in proper hotels."
We seemed to have convinced them. Later, we realized that the hotel was a completely seedy one and dealt with a number of shady businesses. The next morning, we checked out of the hotel as soon as possible, vowing to never return to this place again.
Looking back now, we can add this to our list of funny vacation stories; however, at the time, we were a bit scared when the police came barging through the hotel door.
Nevertheless, we learned a valuable lesson that day – we should carry a copy of our marriage certificate everywhere to prove that we are married!
– Amrita and Agniswar from Tale of 2 Backpackers
Travel Insurance
The above crazy, funny, and scary travel stories offer solid reminders about the importance of getting travel insurance.
My go-to travel insurance company is SafetyWing, which offers a full suite of straightforward products to keep you safe on your trips.
Unlike most travel insurance companies, you don't need to price compare plans and get quotes. You simply put where you're going and for how long, and purchase.
One really unique feature:
SafetyWing includes limited coverage in your home country, too, as long as the visit isn't for an appointment to treat an ailment that began on your trip.
So if you're home and an accident happens, you have 30 days of at-home coverage (or 15 days in the USA) during every 90-day cycle.
Click here to learn more about SafetyWing.
Bonus Short Travel Stories
Love short travel stories? Then check out:
17 True Short Adventure Travel Stories To Inspire Your Next Trip
23 Inspiring Travel Stories Sharing The Kindness Of Strangers
16 Short Funny Travel Stories That Will Make You Laugh Out Loud
38 Inspiring Travel Love Stories From The Road
21 Travel Horror Stories Sharing Scary Travel Experiences
8 Crazy NYC Subway Stories That Will Make You Hail A Cab
A Host's Perspective: My Worst Airbnb Horror Stories
11 Epic Travel Fail Stories From The Road
18 Scary Travel Stories From Haunted Hotels To Creepy Cabins
Do you have any crazy travel stories to share?
Enjoyed this collection of crazy travelogues? Pin it for later!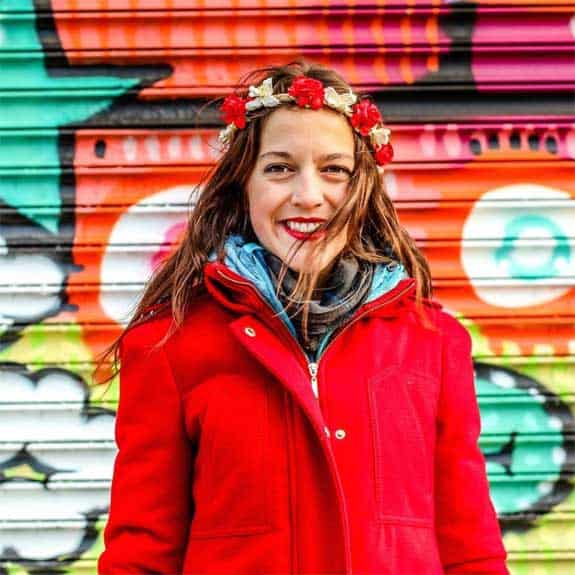 Hi, I'm Jessie on a journey!
I'm a conscious solo traveler on a mission to take you beyond the guidebook to inspire you to live your best life through travel. Come join me!
Want to live your best life through travel?
Subscribe for FREE access to my library of fun blogging worksheets and learn how to get paid to travel more!