38 Inspiring Travel Love Stories From The Road
If you're in the mood for romance, or just love a good anecdote, these inspiring travel love stories from the road will have you captivated.
As in, booking a flight in search of your very own Eat, Pray, Love story.
Just to fill you in on how this project came to light:
A few months back I sent out an email to my community sharing my personal tips for balancing my relationship in NYC with my trips. The response was incredible, as people wrote me back sharing their own advice and romantic accounts.
With that in mind, I thought it would be interesting to compile a list of romantic stories from other nomads. To do this, I reached out to some of my favorite bloggers to roundup a selection of incredible narratives, from passionate trip flings to underwater engagements to Couchsurfing marriages and beyond.
Honestly, this was a really fun post to read and edit! I think you'll agree.
After reading the following 38 love and travel stories, let me know in the comments if you've got one of your own to add.
And if you're not sure where to go on your next trip, this free 10-question travel personality quiz can help you discover unique places tailored to your interests!
Psst, don't forget to pin this post for later!
Come Travel #BeyondTheGuidebook
Before we dive into this incredible list of romantic stories from the road, I want to invite you to join my inner travel circle via my #BeyondTheGuidebook Newsletter.
It gets sent out once per month and features quirky travel news, inspiring adventures, conscious travel brands, and tons of fun content for curious nomads.
Once you sign up, reply to the welcome email and let me know where you're heading to next or where you'd like to go. I always love connecting with people in my community.
On that note, let's dive into the love and travel stories!
1. Love, travel and overcoming long-distance
"Long-distance relationships are not easy. After cutting ties with my crazy ex who stalked me from overseas, I tried my best to stay away from long-distance relationships.
But they say love will find you when you least expect it. Never would I have thought I'd meet the love of my life shortly after moving back to my home country, Taiwan.
It all started in the summer of 2011. A Canadian friend with whom I went to school in Vancouver paid me a visit in Taipei. She brought along her fellow classmates who came for a summer exchange. Among them was my now-husband, Kev.
No, we didn't hit it off right away.
Actually, it was quite the contrary. I had no impression of him whatsoever; he just wasn't my type. The turning point actually happened when his friend misdialed my number and invited me out — I guess to make up for the fact that he mistook me for someone else.
It was at that second meetup that his personality really shined through – I had never met a guy who was so witty and caring!
Because he doesn't speak Mandarin, I volunteered to be his tour guide. We went out several times during his time in Taiwan. From the trendy XiMenDing district to the old town of Jiufen, we explored many parts of the country and made new memories together.
One month had passed and it was time to say goodbye. As much as I despised long distance, I was reluctant to end the friendship there and then.
'Maybe this time will be different,' I thought to myself. After all, this is a different person.
So, I decided to give it a shot and made our relationship official on the day he left.
Two years of long-distance.
10,080 km apart.
For 730 days, we fought through 15 hours of time zone difference – thank goodness for modern technology!
Yet the feeling of loneliness was inevitable.
In 2013, I made the bold move to relocate to Calgary, Canada – a city I had never visited before.
Despite having to deal with some serious culture shock, I am glad we could finally put an end to our long-distance relationship."
-Cat from For Two, Please
2. A romantic date via Instagram
"While in Thailand, a trip to the 7-Eleven is a must, am I right? I was entering a 7-Eleven in Koh Lanta when I saw this handsome guy looking at me.
'He must think I'm cute.'
Yes, he was actually staring at me. He paid for his yogurt, gave me another look and, just before he drove off, he looked at me one more time. I was hoping he would say hi, but he didn't.
Later that day, I got a reply to my Instagram story. Being a blogger, I try to share some travel experience stories on Instagram when I can.
It was a message from him saying, 'Haha, I thought you looked familiar today at the 7-Eleven. Up for coconuts at the beach?'
He knew my blog.
In fact, he had known A Broken Backpack for several years. We found out later that he even invited me for a coffee when I was in Prague a couple of years back. He had left a comment on a photo where I was announcing I was going to Prague next.
Fun fact:
I had declined his invite publicly on Instagram.
In February, we are going to celebrate our first year together. We've traveled to several countries since we met. We are both full-travelers and we both work online so the transition was smooth."
-Melissa from A Broken Backpack
3. Overcoming language barriers
"In 2017 I was staying in a small town on Costa Rica's Pacific Coast. On my last night there, right before I was scheduled to catch a bus down south, I met a very beautiful local girl.
The irony is that she only spoke Spanish and my Spanish skills were limited at best.
On the night we met, I said that I wasn't fluent and that she would have to excuse my numerous mistakes. She laughed and didn't seem to mind at all. We had a lovely evening together but I had to leave the next morning. Like, for good.
We ended up saying goodbye after having met only a few hours beforehand and it was a rather sad ordeal. I was really beating myself up over the circumstances.
Two days later, once I finally arrived and settled into my new destination, I decided to blow off all of my prearranged plans just to go back to that same town and spend more time with her.
Over the course of the next day, I canceled a tour, got a refund on my hostel, booked a new shuttle, and turned right back around for the five-hour return journey. I had been away for about 72 hours by the time my shuttle dropped me off in this town for the second time.
At that point, I had four full days left before flying back to the United States. As you might imagine, I spent almost every waking moment with my new friend.
I took her on a sunset sail tour and she drove me around on her motorcycle. On our last day together, we visited a nearby beach and spent the entire day lounging under the sun and drinking cheap Costa Rican beer while howler monkeys moved along the trees above us.
Although our travel romance only lasted for a few days, it was an extraordinary experience and I'm very lucky to have met her."
-Michael from Passport Explored
4. Nurturing a relationship in South Korea
"Sitting at a bar rolling silverware at the end of my shift, a shy yet cute guy came up to me and asked to buy me a drink.
A couple of weeks later we started dating and Carl almost immediately asked me to move to South Korea with him. I barely knew the guy, so I told him no and broke up with him.
Carl showed up at my apartment and told me he'd rather have me than Korea and asked if we could try again. While I was hesitant, I said yes and we continued dating; however, six months later I was tired of living in our hometown in West Virginia — so we packed up our bags and booked tickets to South Korea!
We lived in Korea for five years together in one-room apartments and often sleeping on a twin bed. Learning to navigate life in a new country is hard enough, but our relationship wasn't even a year old when we packed our bags.
In Korea, we started documenting our lives and fell into a community of bloggers and the rest is history!
Korea taught us how wide the world is and my life wouldn't be the same if Carl hadn't been bold enough to ask me to move with him.
Ten years after a boy asked me to move to Korea we have a two-year-old and blog about our new home state of North Carolina full-time!"
-Christina from NC Tripping
5. Meeting my soulmate in a hostel in Edinburgh
"When I went backpacking in Europe back in 2011, I expected to meet a handsome foreigner and have a whirlwind romance. Instead, I met a sweet southern US boy who swept me off my feet and became my soulmate.
My husband and I first met in a hostel in Edinburgh, Scotland. We had both chosen the same one because:
A) it was the cheapest one in town, and
B) it was housed in an old church which we both thought was very cool.
We happened to be put in the same dorm room. We had an instant connection and spent a few days exploring Edinburgh together, enjoying whisky, joining in the hostel pub crawl, and so on. It was amazing.
We kept in touch after that — thank you, Facebook — and eventually met up in London.
Eight years and a lot of countries later, we're married, running a couples' travel and relationships blog together, and happy as can be.
We're forever grateful for that fateful meeting in Edinburgh."
6. Getting to know each other from a distance
"For the longest time, I thought long-distance relationships were impossible. I mean, how can you really get to know someone when you're not living anywhere near each other?
But that all changed when I met Andy.
It was 2010, and I was living in Atlanta. I tweeted about having trouble setting up the hosting for my website, and Andy, who was living in Freiburg, Germany at the time, saw my tweet and responded with an offer to help.
Despite the six-hour time difference, he stayed up late to wait for me to get home from work, and he helped me with my blog.
It could've ended there, but I was intrigued by him. I started reading his blog and emailing him questions about his move from the US to Germany.
Eventually, we started talking on Skype more and more, and it didn't take long before we started falling in love with each other from 4,000 miles away.
After four months of getting to know each other through Skype and emails, we finally met in person in Prague — a trip I had already booked before we even knew each other. Being with him there felt so natural, and it cleared up the tiny amount of hesitation still lingering in my mind about being in a long-distance relationship.
Over the next few months, I flew to Germany a few times to see him and see where he lived. Then in June 2011, we got married outside of Atlanta, less than a year after that initial tweet, and a month later, I moved to Germany.
Now we live in Berlin, and we travel quite often. And taking a chance on a long-distance relationship was the best decision I've ever made.
Getting to know each other from a distance like that meant we had tons of time where all we could do was talk. If anything, our relationship went at warp speed because we spent hours talking, whereas in a normal dating situation we'd be sitting in silence at a movie theater.
So even though the majority of our relationship was spent on opposite sides of the Atlantic, it was absolutely the right thing for us, and I love him more today than I did the day we got married."
-Ali from Ali's Adventures
7. Enjoying a travel fling in Europe
"I absolutely love tour groups because they are the perfect way to meet new people.
The excitement of a fling while traveling is similar to the concept of summer love. It is fast, exhilarating, passionate, and because you know it is eventually going to come to an end there is no reason to hold back.
When experiencing a traveling fling, carpe diem — or seize the day — is key.
This past summer, I went on a 16-day tour from Rome to Lisbon. I was 25 at the time and living in the United States when I met this incredible Australian guy on my tour.
We hit it off right away and would spend hours talking with one another while traveling through the Mediterranean countryside. About halfway through the trip, in Barcelona, we realized that our friendship had developed into something more and wanted to continue traveling together.
We both pushed our flights back to continue our travels and spend more time with each other. We traveled to the beaches of Cascais, explored the gardens of Sintra and danced multiple nights away together in London.
As solo travelers, it was delightful to enjoy this beautiful world with each other and we still talk frequently!"
-Jill from Robe Trotting
8. Traveling with the one you love
"On a trip to Europe with a friend, we were invited to join a table of German guys for a drink. I hit it off with one of them after being intrigued by the tattoo of Argentina on his ankle and we talked about travel, culture and languages between tequila shots and German bars.
The next morning I left on a train to Switzerland and we vowed to keep in touch. Which we did on and off for the next few months when he asked if he could come and visit my new home in Italy. We hired a car and spent a week road tripping Italy and in the end, made our relationship official.
After six months of long-distance, I made the commitment to move to Frankfurt on the condition that we go traveling as soon as he finished his studies.
Two years later we embarked on a 20-month backpacking adventure, which involved a road trip through Eastern Europe, a month Couchsurfing Iran, attending the World Nomad Games in Kyrgyzstan, five months in India and Nepal, a couple of trips back to Germany and finally ended in my home of New Zealand.
We're currently building our own tiny house on a trailer and planning our next travel adventure!"
-Rohan from Travels of a Bookpacker
9. A Southeast Asia love story
"I left everything behind in Canada to go to Australia solo for a year, ended up meeting my partner — he's from New Zealand but was living in London at the time and was home visiting family when we met — and he moved back to Australia and we stayed in Australia for five years together!
We then moved to Bali together to start a new adventure, and have been based in Bali for two years with our rescue dog (our baby) Suka. Right now, we're enjoying slow travel in southeast Asia together.
We are now engaged and planning our Bali wedding for early 2021.
Next stop for us will be to move to Spain for a few years to enjoy the slow travel life in Europe with our little Bali rescue dog!"
-Tia from The Caffeinated Expat
10. Unexpected romance in Cuba
"We didn't intend to fall in love in Cuba. In fact, we hardly intended to say hello to each other.
We were there on a brief mission trip to host a sports camp for local area youth. Our focus was on the kids and the joy that we could bring them. Yet it seemed like at every meal as we sauntered in to eat, the last two places at the table were always next to each other.
Then there were the times when we were free to wander the streets and we kept running into each other taking pictures of the colorful doors and beautiful people.
It didn't take long for me to ask her out.
On the last night in Cuba, while the rest of our team headed off for an early bedtime, I asked her to the rooftop bar overlooking Santiago and we shared mojitos together. There was something there. I could feel it. And I sensed this was just the beginning.
The next nine months passed like a blur as we courted, were engaged and then married on New Year's Eve. We had met in the midst of a traveling adventure, so it would only be fitting that we marry on one, too.
The small island of Utila, 18 miles off the coast of Honduras, had a special place in my heart. And as my bride-to-be knew of this endearing place, she chose it as the place to exchange our vows.
Despite the late-afternoon rain, our pastor forgetting his notes and strangers who wandered into our wedding ceremony — because it happened to be at a seaside bar with the best view of the sunset — we were married as the sun sank into the Caribbean Sea.
The next morning we celebrated our marriage with a dive.
We now live full-time on the road, having just celebrated our sixth year of marriage. What began on the road now continues, for as long as the road will stretch before us.
-Chris and Lindsay from Called to Wander
11. Bonding through travel and photography
"Our love story began at a busy bar in Melbourne on a Monday night in 2016 — perks of being a traveler, Monday night parties!
Yet, it wasn't until six months later that we started dating.
When we first met, it didn't take long to realize we liked each other; however, Adam was traveling onwards to travel solo in New Zealand soon after and I was planning to stay in Melbourne. These were plans neither of us was willing to change.
Both Adam (from Oregon, US) and I (from London, UK) had been traveling solo for several years and loved the freedom that came with it, something we were both reluctant to give up.
But fate brought us back together; six months later we both found ourselves in Cairns, Australia, and arranged to meet immediately. We knew instantly that the connection we'd had was still there.
While we had loved traveling independently, we knew these feelings were something we didn't want to give up. As our visas both reached their expiration in Australia at the same time, we realized we wanted to try this crazy travel life together.
We packed our bags and set off from Cairns to Bali together. We bonded through our passion for photography and love of travel. As we continued on from Bali to Singapore then to England and the USA — where we met each
other's families — we fell in love with each other.
Since then, we've traveled to around 15 countries together and across four continents.
Neither of us had expected to fall in love on the road, but that's exactly what happened.
Without traveling, we would never have met each other or have developed the passion for photography which helped us bond at the beginning.
It hasn't been without its difficulties, as with all relationships, but having similar interests has meant we've rarely had to compromise. Now, we couldn't imagine traveling any other way."
-Sophie from We Dream of Travel
12. I fell in love with a stranger through Couchsurfing
"Love crazy short stories? I met my now ex-boyfriend on the second day I'd been in Santiago, Chile. He was a local, and, thanks to a mutual friend who had stayed at his place a few years previously, was letting me CouchSurf in his spare bedroom for the weekend.
I only stayed there for two days, but we immediately clicked.
It's quite impressive to find yourself not running out of conversation with someone new — particularly when you're speaking in a second language that you only have a cursory grasp of.
After that weekend, I headed down into Patagonia for a month, but we stayed in touch and he promised me there would always be space in his spare room if I needed it.
I passed through again on my way out of the country and what was meant to be a week-long stay evolved into a three-year relationship with both him and a country I now see as my second home.
Because of him, I became fluent in Spanish and was even commissioned to write the new Moon Chile guidebook, thanks to my knowledge of the country.
While we eventually broke up amicably — having learned that we didn't want the same things in life — everything about my life changed because of that decision to take a chance on Couchsurfing with a stranger."
-Steph from Worldly Adventurer
13. Meeting through Instagram
"Our love story is a bit of a modern one as we actually met via Instagram! I was drone- and travel-obsessed and Boyan (@boyanoo) is the best drone photographer from the Netherlands.
I saw his Instagram and was immediately in awe of his drone photos.
Fast forward and he was coming to London, so he sent me a message to see if I could show him around. I had never even seen his face at this point and had no intentions at all!
I had already booked a trip to Amsterdam not long after this and this is when we had our first date, as the London meeting had gone so well we spent the whole week together.
On our first date, we sat in a restaurant for hours while it poured with rain outside. After this, he asked me whether I'd like to travel around England with him in December. I hate the cold, and despite this, I had such a good time.
I knew he was special.
By March, we had both quit our jobs to travel full-time. Being a full-time nurse and Boyan's video jobs abroad, it was hard to see each other and I had already started blogging part-time.
We now run the travel blog together, as well as a business doing videography and photography for worldwide clients.
We have escaped the European winter for Bali this year, which has been a dream of mine my whole life. It was amazing to finally find someone with as much energy and passion for travel as I do.
With our two suitcases, we now travel from place to place and every now and then pop back to see our families.
Since we met a year ago we have traveled to over 20 countries in Europe and Asia. He even convinced me to go to the Faroe Islands!
For someone who considers themselves solar-powered, a week in the Faroe Islands with nothing but rain and still enjoying myself says it all!"
-Hanna from SolarPoweredBlonde
14. Falling in love in Cuba
"Cuba will always have a special place in my heart. I don't know if it's because it was the first vacation I took sans parents, if it was the amazing weather and beaches, or (most likely) because it was where I had my first vacation love. Maybe a combination of them all!
When I arrived in Cuba, I didn't expect to find love, but it happened.
I was on the beach when two gorgeous men walked by and started talking to my sister and me. Well, they tried to talk to us because they had very limited English and we didn't speak much Spanish.
I really hit it off with one of the men. The language barrier wasn't enough to stop us from hanging out together and we spent the rest of the day getting to know each other with my broken Spanish and his broken English. It was the first time I really realized that you don't need to speak the same language to communicate with someone, and that body language is more than enough.
We spent the rest of our short five days on vacation together, exploring places in Varadero we would have never gone to without a local guide. It remains one of the best vacations I ever went on.
We exchanged emails, but our relationship eventually fizzled out. It was fun while it lasted and I'll never forget him either."
-Naomi from Eat Love Explore
15. Becoming digital nomads together
"When Couchsurfing just outside of Gibraltar in September 2015, I looked in a digital nomad Facebook group for my next host in Tarifa, Spain.
A German guy named Jonas answered my request for a piece of floor to sleep on for one night in a matter of minutes. I hitchhiked to Tarifa and met Jonas.
We fell pretty hard for each other over a game of durak and sharing our travel lore. I ended up staying with him in Tarifa for two weeks. After that, I hitchhiked to Portugal alone — but we kept in touch.
A week or two later, he decided to travel to Lisbon to meet me. As scary as that was, that's where we admitted our feelings and decided to try to be together.
Two days later I was on a plane to Berlin with him and one month later we were in Gran Canaria waiting for our repositioning cruise to take us to Brazil. Essentially, we directly moved in with each other via our full-time traveling lives.
That was a whirlwind time.
I taught Jonas how to hitchhike, and he taught me how to become a digital nomad.
We started Digital Nomads Guides together and hitchhiked around South America — sometimes together, sometimes apart; I was too stubborn to get on a bus or plane, and Jonas didn't always want to hitchhike. We never wanted to stop each other from realizing our own goals and dreams.
In 2017 after kayaking on lake Guatapé in Colombia, I shared my big dream:
To kayak down the entire Danube River in Europe.
Jonas happened to have a similar dream:
To do a long-distance kayak trip.
We would do it after I got out of student debt in 2019. We decided to paddle from the source in Donaueschingen to Budapest in 2019 and finish the other half to the Black Sea in 2021, spending the intermezzo in Asia, where we are now.
For four-and-a-half months, from spring till autumn, we were happily stuck together on the Danube River in an inflatable canoe named Zucchini.
Kayaking together and working on moving us downstream was really challenging, but something that brought us together even closer. The trip went so well that we continued paddling beyond Budapest and paddled 1,253 kilometers (779 miles) in total.
I'm thrilled to share more dreams and journeys with Jonas. Together we can do great things."
-Iris from Mind of a Hitchhiker
16. From Jerusalem to Vietnam
"It was December 2016 in the Old City of Jerusalem. I'd just gotten back from my trip to Bethlehem, which I was evaluating as part of my job in the hostel I was working at.
I was sitting at the tour desk when a guy walked up and asked about the Bethlehem tour. I'd just had such a great time on the tour myself, so I confidently took over and told about my experience.
This guy was very engaging and I could see he was interested in booking the tour. After 30 minutes of him asking questions, which I eagerly answered, he simply gave a cold 'I don't think I'll do the tour.'
As you can imagine, I was not happy. But I managed to tell him it was no problem, and that if he changed his mind the tour desk would be there.
From then on, this guy would come over to say hello or have a drink in the common area with me for a few minutes. We weren't really hanging out but we would often greet each other around the hostel and in the bar area.
About two weeks later, he told me that he was leaving Israel to continue his trip towards Turkey. Since that day we would message each other to keep in touch once in a while. I even told him my next travel plans for June.
One day he told me that he'd like to meet me in Malaysia. I didn't believe him but he showed up — flying all the way from Lithuania.
We then traveled for about a month through Thailand, parting ways in Chiang Mai about two weeks later.
Then I went to Cambodia, and a few weeks later he flew from China to meet me there.
After ten days, he left for China again as he was trying to see if he could make it his new temporary home.
A month after we parted ways, I was in Vietnam building my own new home base and, you guessed it, he flew to Vietnam to meet me.
That was September 2017. Two and a half years later, we've been to four continents and fifteen countries together. We are still traveling the world and working on our individual dreams together. "
-Mary from A Mary Road
17. A romantic story that began on a mountaintop
"My partner and I met on top of a mountain in the Austrian Alps almost ten years ago. We were both snowboarding in Mayrhofen during the end of season festival called Snowbombing, which is a huge party.
We bumped into each other in an apres-ski bar and our groups ended up snowboarding — and drinking — together for the remainder of the festival week.
Hailing from Australia, when I first heard his accent I was hopeful for just a holiday romance, but then it transpired. He lived in London too, having moved there a few years earlier.
So after the trip, we met up and the rest is history.
Except not quite.
After 18 months together in London we decided to go traveling and become nomadic in the process. My partner already had a location-independent business but I started freelance writing work and also growing my travel blog.
During our two years traveling we spent a summer in Amsterdam house-sitting because it seemed like a fun place to live, with good Internet for our work, lots for me to blog about, and the chance to just stay put for a little while.
That summer changed our lives as we fell in love with the city and the way of life there.
We returned to Amsterdam a year later after more nomadic travel, putting down some roots in the form of signing a six-month rental lease for an apartment, which seemed forever at the time after staying in places only a few weeks or months.
Fast forward six years and we are still living in Amsterdam in a house we own and with our two young boys living there, too!
Having kids has absolutely changed how we travel — we definitely prefer to have a home base and long-term travel just doesn't suit us — but we still enjoy discovering new places together. It's just more likely that we go on a luxury family vacation.
Of course, we still make time for snowboarding trips in Austria — that's where it all began — but we also really enjoy exploring the country we now feel so lucky to live in, the Netherlands."
-Frankie from As the Bird Flies
18. A holiday romance in Uganda
"When I arrived in Kampala, Uganda, for a four-month volunteering stint in 2018, I was definitely not looking for love. I was, however, keen to make friends, and I thought one good way to meet people would be to go on Tinder.
Since I wasn't looking for a boyfriend, it didn't really matter if I fancied the guys; they just needed to look fun to hang out with.
So when I spotted James (not his real name), it didn't matter that he wasn't my type. He was the same age as me and said he was also new in town. Maybe we could check out some of the amazing things to do in Uganda together!
On a Friday we met after work for a drink. He greeted me with a kiss on the cheek, smiled a dazzling smile, and BAM! I was smitten.
That one drink turned into drinks, dinner, and dancing until late. The next day we met for lunch…
…and I didn't go home until the end of the weekend.
We were both infatuated. We exchanged dozens of WhatsApp messages a day, both incredulous at our luck to have found each other so soon after arriving in a new country.
We made plans to go away the following weekend and spent an idyllic two days in Entebbe on the shores of Lake Victoria.
I'm a travel blogger and photographer, and James took to the role of Instagram husband like a duck to water, grabbing my camera to fire off shots at every opportunity (the photo attached is by him).
We started to talk about me extending my stay in Uganda. He invited me to visit his home country, South Africa. He sent a photo of us to his mum.
But like most whirlwind romances that start with fireworks, the spark burned bright but it also burned fast. James started to feel crowded:
It was too intense, he was a free spirit, he didn't really want a relationship. When he finally ended things I was devastated.
It made the rest of my trip rather difficult. Kampala is a very small ex-pat community, everyone hangs out in the same few bars and restaurants, and by now we were firmly in the same friendship group.
Everywhere I went, there he was, flirting with other girls. Our group had even planned another weekend away, and since I was determined not to let this breakup limit my chances to explore the country, I went anyway, even though he would be there too.
I spent most of the trip trying not to cry.
I did have a wonderful time in Uganda and love the country, but I'm more cautious now. Something like that can really color your experience, and I wouldn't want it to happen again.
That said, I'm passionate about travel, and am still hoping to meet someone like-minded on another trip.
Maybe next time I'll be luckier."
-Bella from Passport & Pixels
19. Love at first sight in South Korea
"When I took up a teaching job back in 2009, I never would have guessed that I would fall in love and find my wife. In 2009 I left my home in South Africa to embark on a three-year journey to Seoul, South Korea.
The reason for going was to get my second degree through correspondence and I needed money to support myself. South Korea beat my original choice of Japan due to many factors, but the biggest factor was that it paid more.
I had never been to Asia before and had no idea what to expect.
Six months into my stay in 2010 I went out with a friend on my birthday. She invited a mutual friend and when she walked into the room, time stopped and all went in slow motion, just like a cheesy RomCom. But for real.
Over the course of several years, our relationship grew from a spark to a flame, and that growth was instigated by traveling the country.
They say that you know if you are compatible with someone depending on how well you travel together. It's the real proof that the relationship will last.
We would venture out to the far-flung corners of South Korea discovering the many islands, cultural differences, and foods of the country.
We lived for another year in Los Angeles, cultivating our relationship and finally getting married six years later, in 2016.
We still move between Cape Town and Seoul — and everywhere in between — and see travel as an integral part of our relationship. We always come back new, utterly refreshed and invigorated, after a stint of travel."
-Cal from Once in a Lifetime Journey
20. Meeting the love of my life on the other side of the world
"I met my now-boyfriend pretty much exactly four years ago on a night out in Sydney. He is from the UK, I am from Germany, and it was only a few weeks before I had to leave Australia to start my working holiday year in New Zealand.
I never imagined anything serious to come from this, but after that first night, we spent every day together until I had to leave.
He dropped me off at the airport and saying goodbye was incredibly hard. We had no idea whether we'd ever meet again and I really did not want to leave.
He promised he was going to visit me in New Zealand but I didn't know if he meant it or just said it to make the goodbye easier.
Only two weeks after I left though, he actually came to New Zealand to visit me. We spent a wonderful week together before he returned to Australia to rejoin his friends that he was traveling with.
Which meant we had to say goodbye. Again.
At this point, we decided to make it official and were committed to a long-distance relationship.
We were planning to visit each other and figure out everything else along the way. What I didn't know was that he would come back only two days after he left to start his working holiday year in New Zealand with me.
He basically just went back to Australia to get the rest of his luggage and apply for the visa in New Zealand. You can imagine how happy I was when he told me.
From then on, we have been together literally 24/7. Don't ask me how we are still getting along!
Two years into our relationship we started an online business together so that we could keep traveling. Which we did.
We have been to about 30 countries on five different continents together. We have had the greatest adventures and a life I could only have dreamed of before we met.
Now, four years later, we are in the United Kingdom planning to buy a house.
I never expected meeting the person I would end up with on a night out on the other side of the world only a few weeks before I had to leave the country. But that's exactly what happened and I could not be happier!"
-Valerie from Valerie's Adventure Time
21. Falling through a bridge on a first date in Thailand
"If you like short funny travel stories, here's one for you:
I kind of sort of met Garrett in Thailand, but also kind of sort of met him online.
It's a very weird and long story involving a creepy mutual friend who forced us to become Facebook friends "because we both liked traveling." Little did I know Thailand and this creeper would have such an impact on my life.
Fast forward a year or so later, Garrett was living and working in New Zealand and I was happily chilling in Thailand working online. He was going on vacation to Thailand and since the creeper dude a year prior forced us to be friends online, he knew I was there.
He asked me a few typical questions and I told him to let me know when he came through so we could meet up.
And he did.
And we literally haven't been separated since! (Okay, fine, we both have some random solo travels, but you get the point.)
The day after we met we went strolling along the bridge in Pai, Thailand. Kind of a first date, I guess?
I had literally just spoken about how funny it was that you always had to look down in Thailand because there's always some obstacle — when I fell through a hole in the bridge!
I was rustling through my purse instead of looking down. Luckily, the hole was only big enough for one of my legs to fit through.
I still have a dent in my leg in that spot to this day and for some reason, Garrett's still with me. He always makes sure to point out potholes, bumps, and cracks in the road for me now. How sweet.
So that's how I met my boyfriend in Thailand and fell through a bridge on our first date.
It's been over four years with countless adventures in between and more to come."
-Nina and Garrett from Oregon is for Adventure
22. A Peruvian love lust story
"It all happened when I was solo backpacking in Peru. I had been in South America for close to two months at that time and had just recently arrived from Ecuador.
One of my favorite things to do while traveling is to meet locals and get a perspective on their daily lives and culture. Naturally, I was on one of those horrible dating apps to meet some local Peruvians. I am not going to say which dating app specifically but let just make up a name.
Let's call it Tinder.
So I was on Tinder in a small city in Peru called Trujillo. Trujillo is the home of the magnificent archaeological site known as Chan Chan, the biggest city from the pre-Colombian period. I matched with this girl and we started talking.
Let's call her Maria. Things were going great.
Then one day I decided to eat some Anticuchos, a Peruvian street food of cow hearts on a skewer.
Well, the next day I was properly ill. Puking, nausea, fever — everything.
I thought I was going to die; but Maria took care of me for the whole week I was there, taking me to the hospital, to the blood tests, and everything. She even made me traditional Peruvian cuisine and that was when I knew I had something for her.
After I got better we started traveling Peru together, trekking up the Andes, visiting Machu Picchu, and walking down the cobblestoned streets of Cusco.
We were together for over a month until the day came when I had to leave Peru. Even though we said our goodbyes we planned to keep in touch.
But sometimes distance doesn't always make the heart grow fonder."
-Sean from LivingOutLau
23. Getting engaged underwater
"Alya is from Russia and I am a South African. We met in a small surf town in the Philippines, sleeping in neighboring beds in a dormitory and were together 24 hours a day since the day we met.
Both of us were traveling around Southeast Asia for a couple of months and came to San Fernando in the Philippines to surf.
We shared a tuk-tuk to a surf beach every morning and day trips evolved into traveling around the Philippines together for two months.
It was an amazing time. Both of us love hiking and diving and we were always searching for amazing mountains and beaches.
After traveling together for more than two years I asked Alya to marry me underwater while scuba diving from Nusa Penida island in Indonesia. While on the road, I had a couple of traveling jobs as a scuba instructor and Alya did some English teaching.
On a trip down the Amazon River, we decided to start a travel blog.
It has been four years and our successful travel blog, Stingy Nomads, allows us to work together while traveling full-time and doing things we love."
-Campbell and Alya from Stingy Nomads
24. Finding love in Argentina
"As soon as I graduated college I was on a plane, and I haven't lived in the US since. All my loved ones joked that I'd keep moving from country to country until love stopped me in
my tracks.
After getting a postgraduate degree in the south of Spain, interning in Barcelona and a year-long stint working in the Caribbean, I had my eyes set on Argentina.
I moved to Buenos Aires —where I luckily already had a group of friends installed and waiting.
"I'll stay here for two years, tops," I said to myself.
Four months into my Argentine life I was out at a club when I saw him. I'm not exactly a club-goer, and later I'd find out neither was he. We were just meant to meet there, out of our comfort zones.
We immediately made plans for an actual date two days later and have been inseparable ever since. It's been ten years.
I never thought I'd still be in Argentina, let alone that I'd have fallen head over heels for an Argentine. My friends were right; he stopped me in my tracks. He's also obsessed with travel and spent time in Australia and Thailand.
We travel as much as we can together but have our roots here in Buenos Aires. We're having a baby this year and are excited to see what the future holds!"
-Erin from Sol Salute
25. An around the world travel romance
"When I decided to move abroad, I put my dating life on a shelf.
I figured I'd worry about my single status when I got back, though, in the back of my head, I couldn't help think that at 28, going abroad for a long period of time was only going to prolong the long journey of finding love.
But…I wanted to travel.
After nearly 15 months of being abroad, I landed on the island of Koh Phi Phi, Thailand for the last four days of my trip.
I didn't know a soul, so I booked myself into a notoriously social hostel. I happened to join a flip cup game on the beach when I noticed the tall, handsome guy next to me.
When I told him I was from the US, he replied cheekily, 'I know. There's only one place in the world that does dental work like that.'
And what can I say? I fell for him.
He was from The Netherlands and we spent the rest of the night talking. We mentioned meeting up the next day but unfortunately, my phone had suffered a casualty on a boat trip and the only thing I could give him was my Facebook.
By the afternoon, I hadn't heard from him so I sent him a Facebook message inviting him to dinner with a group of people and still never heard back.
I ran upstairs 10 minutes before dinner to check my computer, only to find that he still hadn't responded. I was a little dejected, but when I got back down to the beach, there he was, waiting for me.
We were inseparable for the next three days and then I finally flew back home.
Two months later he came to the US to visit me and we decided to do a long-distance relationship. We met up in Italy, vacationed in Croatia, introduced our families, found a ring in Ireland and got engaged in The Netherlands.
About a year and a half after meeting, we got married and he moved to the USA. We've been here ever since!"
-Ashley from Jetset Jansen
26. A Roman love story
"My husband and I first met in the ancient ruins of the Roman Forum in 2001. I'd picked up a job as a tour guide there, and he was a tourist on one of my co-worker's tours.
We chatted briefly, and a few days later he showed up to follow one of my tours. He'd been captivated by the city just like I had and decided to stay and become a tour guide.
So, we became colleagues and good friends.
Our mutual love of travel was what we initially bonded over. Both of us were pretty new to travel but dreamed of exploring the whole world, and we would spend hours in bookshops poring over guide books.
We even planned a three-month overland trip through the Middle East together, just as friends. I was a bit nervous about visiting that part of the world as a solo female traveler, so I invited myself along on his trip from Cairo to Istanbul.
It was just a couple of months before we left for that trip that our relationship took a romantic turn.
And for the first few years, we spent more time together traveling than staying in one place. In between trips, we did a few more stints as seasonal tour guides in Rome to save up money, and six years after we met we returned there to get married.
It was a small, intimate wedding with 30 or so of our closest friends and family, and it was the best day of our lives. We arrived in Rome just 10 days before the wedding and managed to throw it all together in time, even if some aspects were a bit unconventional.
Instead of the usual wedding reception with cheesy music and dancing, we all had dinner together at our favorite Roman trattoria.
Over the past 20 years or so we've traveled to more than 100 countries on all seven continents, and we still make it back to Rome as often as we can."
-Wendy from The Nomadic Vegan
27. Falling in love on a semester abroad
"When I was in college, I took my very first plane ride to my first international destination:
Studying abroad in Costa Rica for my last semester of university.
I had never been abroad before, but I was excited and open to new experiences in this beautiful, lush, tropical country — and little did I know it would eventually become my heart's home.
I stayed with a local Costa Rican family and spent much of my free time getting to know them, practicing my Spanish and learning about the way Costa Ricans lived and connected.
I often invited the youngest son who still lived in a nearby house on outings and trips with us, and we usually ended up being the only two who didn't cancel. We grew closer, spending a lot of our time together, and as you probably expected, eventually had a fling.
At the end of the semester, we both decided we could probably not continue to date long-distance from abroad; but as soon as I got back home, we would chat on Facebook and Skype nearly every day and eventually we could not keep up with the rouse so we gave in and started dating.
That winter, we traveled together to the Caribbean coast of Costa Rica, then took a bus to the border of Panama, walked across the bridge over the river of Sixaola, and spent the weekend traveling around the islands of Bocas del Toro.
We traveled well together, which doesn't always work even with friends no matter how much you enjoy each other's company. To stretch our money further we stayed in hostels, cooked in the kitchens, and took public transportation.
It was gritty and authentic and we absolutely loved it.
We dated for nearly two years like this, visiting each other in our home countries, traveling around and enjoying every moment of it.
Eventually, I landed an internship in Costa Rica, and after living only an hour away from each other for a few months, we knew this was what we wanted. So, we got engaged and planned our wedding in Costa Rica.

Now we have been married for nearly four years, going on a lifetime. Our favorite thing to do together is travel; how fitting for a marriage formed out of it!
I never expected for travel to change my life, but it did in many ways. I met my lifetime partner, and fell in love with travel itself while on the road."
-Michele from Adventures Abound
28. Meeting my fiance on a press trip for travel bloggers
"I met my now fiancé on a trip to Menorca, Spain. The trip was a conference and press trip for travel bloggers and influencers, and we were both invited to participate. It wasn't until the end of the trip that we really began to talk and realized that we had much more in common than our jobs.
We continued to date after the trip. I was living in London at the time and he had already been nomadic for several years.
Our early relationship involved meeting up in random places — including Estonia, Scotland, and London — when he had breaks from assignments and I could convince my boss to let me work remotely.
Around five months later, I quit my job in London to take my own blog full-time and we have been traveling together ever since.
We've now been together for nearly three years, living nomadically in countries such as Georgia, Mexico, Greece, and Japan.
Last year, we decided to set down some roots and bought a new-build apartment in Portugal. I'm from the UK and he's from Canada, so it's nice to find a place to make 'ours' after traveling so many countries together.
We'll be moving to Portugal to start the next chapter of our life together this summer and we're getting married just down the road from our new apartment next spring."
-Jodie from Ala Jode
29. From Europe to the United States to the world
"Our love story began back in 2013 in the horse capital of the world in Lexington, Kentucky.
My husband, who is Russian, and I, being Ukrainian, were destined to meet not in our neighboring countries in Europe but on the opposite side of the world in one of the least touristy cities in America.
At that time, I (Anya), while living in Washington DC, was looking for various jobs that could help me relocate, let me travel and pay well. Mark (my husband) was living in Kentucky, working in the hospitality business but wanting to have a change, move somewhere new and experience other parts of the US.
My desire to move to another state brought me to Kentucky for one year where I came to work for Marriott Hotels and where I met Mark. Not much time passed after our first acquaintance, as we realized we wanted to travel and try to live in other states.
We took a leap of faith, packed our bags and moved together across the country to Los Angeles to spend three and a half years there just to understand that we actually wanted to see the world.
So we took another risk and packed again.
We left part of our life behind and set off on the most adventurous journey both of us could have ever dreamt about.
Today, two and half years later, after we left the United States to travel the world, we are location-independent and working online, living in different countries around the world, constantly traveling and exploring one region at a time.
Is it easy?
No.
But this is the life we would never trade for anything else.
We are grateful to the United States for bringing us together, letting us catch this travel bug and helping us understand what type of life is best for us."
-Anya from Road is Calling
30. Love in Bangkok
"At the age of 22, I booked a one-way ticket to Bangkok, Thailand and embarked on my very first solo travel trip through Southeast Asia and Australia. I never imagined that this trip would change the course of my life and that I would meet my current partner one fateful night in Bangkok.
I was enjoying an evening with other travelers in a small bar on Bangkok's bustling Khao San Road when Rick and I crossed paths for the first time. We didn't exchange each other's numbers that evening, but as fate would have it we bumped into each other in the busy streets of Bangkok the next day!
Rick told me of his plans to travel to the beautiful island of Koh Tao the following day and invited me to join him. Unfortunately, I declined his invitation due to already having the train tickets for my solo trip to Malaysia booked for the next day.
He still held out hope and told me exactly where to meet him if I happened to change my mind.
To this day, I still don't quite know what made me go and cancel my train ticket to Malaysia and meet him at the bus station. His face lit up as soon as he saw me walking toward him and that's when I knew I made the right decision.
We spent one week together on Koh Tao and then due to pre-arranged travel plans, went our separate ways. We sporadically kept in touch via Facebook and a full year passed before we saw each other again.
My travels eventually brought me to his home city of Perth, Australia and that's when he invited me to stay at his house and the rest is history. I found myself applying for a partner visa so that I could stay in Australia and telling my family back in Canada that I wouldn't be coming home!
Fast forward eight years later, we recently got engaged in Tallinn, Estonia on our summer travels through Europe and we are now planning our wedding for 2021 in Canada!"
-Ann from TheRoad-IsLife
31. House-sitting across the world together
"I've met and become friends with many people thanks to my travel blog and social media.
I met Mark through Twitter over three years ago and learned we had a lot in common. We both loved to travel and it turned out we were both nomadic house sitters.
Over the years we ended up meeting a few times while house sitting in the same city. Twice for lunch and once for breakfast. We also chatted here and there as we moved around; we exchanged stories of the pets we were caring for and talked about the city we were staying in at the moment.
Then last summer we were both going to be in Miami for a few weeks.
We ended up spending more time together and we realized we really liked each other. We knew that a relationship together would have to start off as a long-distance relationship because we both already had a few things scheduled.
However, we wanted to give it a try. We talked every day and eventually, we were able to start house sitting together.
We have been on the road together now for a few months and already have house sits scheduled together through most of 2020. We're so happy that our love of travel brought us together and are excited to continue to travel and explore new places together."
-Vicky from Buddy the Traveling Monkey
32. Discovering a new road to travel
"I met my husband when I was on vacation in New York City. I was on a long multi-month trip around the world, catching up with friends, traveling and eventually making my way to Rio, where I was planning to stop and get a job teaching English.
Instead, two weeks before I left the United States for five months in Canada, I met Kevin.
We spent those two weeks wandering through the Met, having brunch at Balthazar's, lazing around on the Hudson River, and having dinner in the East Village. New York is an easy place to fall in love!
In my five months traveling the width of Canada by rail, Kevin came to vacation with me three times.
A week soaking up the breathtaking scenery on the Rockies, another week kayaking and cycling around Salt Spring Island near Vancouver, and a final week freezing together in a Montreal winter!
Well, in the end, my journey south to Rio never happened. Instead, when I left Canada, we both moved to Australia for three years, then eventually back to New York, where it all began.
Since then, we got married and celebrated by playing tourists in our favorite city, drinking champagne at sunset on a sailing boat in New York Harbor.
We still live in NYC and I still travel, but I've substituted a nomadic existence for twice-yearly trips with my husband, sampling different locations all around the world.
So, I fell in love on the road, ended up down a different road altogether, and now travel a new one together with my husband."
-James from Travel Collecting
33. Getting together through Couchsurfing
"It was a rainy rainy day in January in the mountains of Vietnam and I had just left my motorbike partner behind in Phong Nha after riding with him for 15 days as I needed some me-time.
Partway through the ride to Ninh Binh, it struck me that I wanted to keep riding and find some nightlife and enjoy myself.
It was a 330-mile ride and it was raining hard, so I couldn't read the signs and was on a car-only highway. The police forced me to stop and turn around and get off the highway to go back to the regular roads, meaning I had to stay in Ninh Binh for the night.
The next morning I was up bright and early again, peddling through the rain until I finally reached Hanoi midday. Full of energy and eager to explore the city, I found myself on one of the best travel apps:
Little did I know that by getting on the app that day it would forever change my life.
There was a group of 12 Couchsurfers from all over the world getting together for drinks and food and sharing travel stories. Inna and I were seated across from one another but not saying much, though we couldn't help but feel a connection so strongly and deeply to one another.
After we left that spot the group got smaller, and continued to get smaller after each stop on our night out. Inna and I got to know each other a little more each time — until we ultimately ended up walking around Hoàn Kiếm Lake until the sun came up.
Unfortunately, she was scheduled to leave Vietnam two days later to go back to Ukraine and I was leaving Vietnam in two weeks to start my tour through Europe. After the longest week of our changed lives, we decided Inna would join me traveling, as well!
Two years later we are still traveling together. We're engaged, fully in love, and still treat each and every day as though it's our last!"
-Jim & Inna from Executive Thrillseekers
34. What happens in Vegas doesn't always stay in Vegas
"Travel brought me and my now-husband together.
We were living in separate cities in the United States — I was a college student in Chicago and he had just moved to New York for work — and had both traveled to Las Vegas with friends to celebrate New Year's Eve.
I was playing the slot machines at the casino at the hotel we were both staying at. He sat next to me and we talked and gambled for about an hour until I had to leave.
A few hours later and shortly before midnight we ran into each other again at the casino and shared a kiss at midnight on New Year's.
We hung out and talked for a few more hours until we said goodbye since we were leaving Vegas the next morning. We did not make plans to see each other again, but we exchanged phone numbers.
We kept in touch by phone until he came to visit me a few months later and we decided to start dating long distance. Since we both were living with roommates and loved to travel we found it more convenient to meet in different cities in North America for weekend getaways.
Eventually, after a few years of dating long distance and traveling to see each other, we got married with a destination wedding in the British Virgin Islands.
We have been married for over 10 years and now live together in Chicago with our two kids and beloved yorkie.
They say "What Happens in Vegas, Stays in Vegas" but for us, that was definitely not the case!"
-Matilda from The Travel Sisters
35. A Mexican romance
"When I first met my boyfriend during a study abroad program in 2010, romance was the last thing on my mind.
I was determined to spend my 10 months in Mexico becoming fluent in Spanish so I could travel Mexico worry-free while simultaneously gaining enough college credits to graduate on time.
Meeting Héctor was not part of the plan.
We first met at a party I was hosting with my study abroad cohort (how else do you meet people in college?). We had an immediate connection and while the people around us shotgunned beers we fell into a conversation about one of our shared passions:
Music.
I know it sounds super cheesy, but I felt something inside me shift. He was different than anyone I'd ever met before. Maybe it was just because he laughed at my dumb jokes? I can't say for sure.
Naturally, I was bummed to discover that he was moving away to Mexico City to study music in just a few weeks.
We kept in touch, IM-ing about our favorite bands and discussing whatever poetry I was reading for my literature classes, and I regularly begged him to play me Enrique Iglesias songs on his guitar. He refused.
Soon, an opportunity for me to visit Mexico City presented itself, and we went on our "first date" — a Shakira concert at Foro del Sol. It was amazing!
What followed was a whirlwind, semi long-distance (I lived five hours away) romance that ended when my study abroad program did.
Over the years we kept in touch as friends, and each of us had relationships come and go. For years, there didn't appear to be future for us.
Then, in 2017, I finally had the chance to return to Mexico. I asked Héctor if he wanted to join me for a beach vacation in Playa del Carmen and he agreed.
From the minute I stepped off the airplane it was like no time had passed. We fell into conversations about music, making taco puns, and me requesting that he sing me Enrique Iglesias songs. At the end of the trip neither of us could deny that the feelings were still there.
Within a few short months, we'd both quit our jobs and relocated to Playa del Carmen to be together for real.
And now, three years on, we're living back in Xalapa, Veracruz where we first met 10 years ago. We still talk about music, we still make taco puns, and he still won't play me an Enrique Iglesias song."
-Janine from Janine in the World
36. A Nigerian princess meets a Wyoming cowboy
"If you think this is a fictional story, you will be wrong. It is a true-life account of how I met the love of my life.
My twin sister and I left everything we knew in Nigeria and journeyed to a little town called Laramie, Wyoming, in the United States.
We knew no one in the town or neighboring state, and with a population of about 28,000 people, it was a huge culture shock for us since we had lived in a town of over 1 million people. Quickly, we got acclimated though, frankly, we had no choice.
I started working and taking college classes and made new friends. One of my coworkers, Zeb, used to think my sister and I were the same person and would complement how hardworking I was since I "worked all the time." Until he realized that there were two of us.
Zeb was a nice guy, but I didn't really think much of it.
Then I realized we had the same major when we met in class the next semester in a smaller class size. We worked on a group project together, and a good friend, Noelle, kept saying, "I think Zeb likes you!" She was great at reading people, and she was right.
Zeb had finally summoned the courage to ask me out on a date. I was clueless about dating, as my academics were my main priority, but I decided to give Zeb a chance.
As the saying goes, "The rest is history."
I had asked God for three things in the person I was going to marry:
The person's family has to love my family and me as we are (the good, the bad, the ugly),
he must have faith in God as Christians,
and he has to be an excellent cook since I dread cooking.
Every day, I thank God for giving me the best gift I have ever received, my husband, Zeb.
Like in all relationships, it is not always smooth sailing from cultural differences to personality, but it has been worth it.
Now, we are on a quest to journey the world together, starting with traveling in Africa. "
-Lydia from Africa Wanderlust
37. Finding love in India
"Some places that we travel to leave their mark more than others. We like to think that every place we visit changes us in some way, but in some countries that change is much more profound.
In the case of my travels to India, they have completely changed my life.
Before my trips to India, I would get nervous. Family and friends were never particularly understanding of why I insisted on journeying halfway across the world to solo travel India.
But once I settled into the chaotic peace, I would find myself more and more at home in India, learning to live by the moment and surrender just a little bit of that hard-wired need to be in control.
In 2017 my travels took a turn for the unexpected as I experienced what would become one of my favorite stories of India to share.
A day before I was due to leave after a month of traveling there, I met Ravi in his hometown of Mumbai. Over chai and wandering around Colaba, posing for touristy shots in front of the gateway, we discovered a connection we knew we wanted to grow.
I didn't see him again for another four months.
Fast forward two years and we're living on the other side of the world in Toronto, Canada. We've traveled many places in India and around the world that are new to both of us, and we've been able to see places differently through each others' eyes.
Finding love in India has shown me that the typecasting around gender roles in patriarchal societies — which India is considered — are not always true. Both of us are a long way from home — in many senses — which has taught us to be kinder, more flexible, and more understanding.
I have learned a lot about what it truly means to be close to ones' family, even at the end of a phone, and Ravi has learned to make the perfect poha (a flattened rice dish).
I have learned that far from trying to scam people — which is the traveler stereotype — most Indians are incredibly kind.
Back in India we have been pleasantly surprised by the number of people who accept us openly as a mixed ethnicity couple, vs the number of people who judge for breaking the mold."
-Ellie & Ravi from Soul Travel Blog
38. Falling in love in Barcelona
"In 2015, a good friend from university and I decided to have a little trip to the south of Europe during our semester break.
Since we were working full-time during most of our time off from university, we only had two weeks before our classes would start again, and we wanted to make them count.
So we booked several busses and flights starting from Madrid. After we visited Porto and Lisbon, we planned to stay three days in Barcelona before heading to Paris and returning home to Germany from there by bus.
Since we were students at that time, we tried to travel as cheaply as possible using Couchsurfing in most of the places we visited.
While my friend went to bed earlier during our first night in Barcelona, I stayed awake for hours talking to our host, Eduardo, in the living room of his flat. From the beginning, we felt a great connection sharing the same stupid kind of humor and a passion for traveling.
When we left Barcelona two days later, I was sure I would never see him again, even though we promised each other to stay in touch.
Little did I know that just 10 days later, he would take a flight to visit me in Germany, spending a whole week with me. Since I had classes to attend during the week, we went on a memorable little weekend trip to Amsterdam which became the first of many trips together.
The next three months we spent visiting each other once a month; however, for my last semester of university, I had a semester abroad coming up in which I had to spend three months in the Maldives.
It wasn't easy not being able to see each other for three months in such an early stage of our relationship, and my WiFi-connection was awful, which made it almost impossible to video chat.
Anyway, when my internship was finally over, I flew right to Barcelona to live with Eduardo in the same flat where we first met.
Fast forward to today, after exploring more than 15 countries together, we are currently traveling around South America on a seven-month honeymoon!"
-Vicki from Vickiviaja
Romantic Travel Video
A note from Jessie:
While I personally didn't meet my fiance traveling, we did say "I Love You" for the first time during a trip to Savannah, Georgia.
You can see the video from that special trip above.
Seriously, the atmosphere combined with the many things to do in Savannah makes it such a romantic trip!
Do you have any inspiring love stories from the road to share?
Bonus Short Travel Stories
Looking for more of the best travel stories? Check out:
20 Embarrassing Travel Stories That Will Make You Laugh & Blush
25 Crazy Travel Stories You Need To Read To Believe
23 Inspiring Travel Stories Sharing The Kindness Of Strangers
16 Short Funny Travel Stories That Will Make You Laugh Out Loud
Sexual Assault Stories From The Road (& What I've Learned)
8 Crazy NYC Subway Stories That Will Make You Hail A Cab
A Host's Perspective: My Worst Airbnb Horror Stories
17 True Short Adventure Travel Stories To Inspire Your Next Trip
11 Epic Travel Fail Stories From The Road
18 Scary Travel Stories From Haunted Hotels To Creepy Cabins
Enjoyed this post? Pin it for later!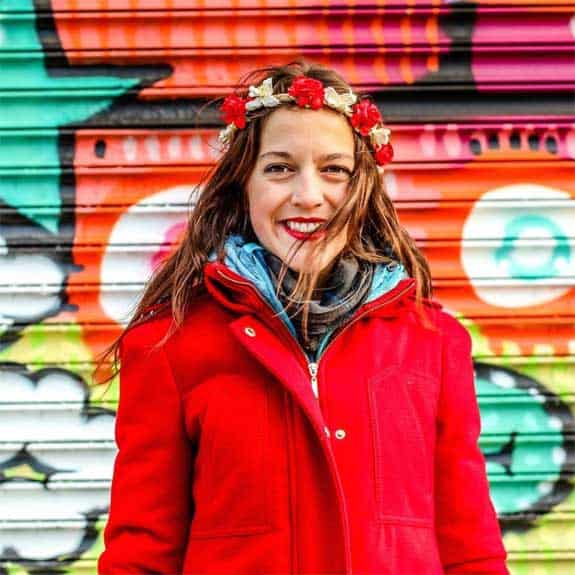 Hi, I'm Jessie on a journey!
I'm a conscious solo traveler on a mission to take you beyond the guidebook to inspire you to live your best life through travel. Come join me!
Want to live your best life through travel?
Subscribe for FREE access to my library of fun blogging worksheets and learn how to get paid to travel more!