21 Travel Horror Stories You'll Be Glad You're Not Telling
When you think of travel horror stories, what anecdotes come to mind?
That is exactly what I asked some of my favorite travel bloggers, whose scary travel experiences I've compiled below!
Get ready for your jaw to drop, as you read crazy travel stories about deadly scorpion bites, unexpected hospital visits abroad, failed car brakes on mountain roads, and more.
While each of these scary travel experiences is unique, they do all have one main thing in common:
Every story involves a situation you'll be glad to be reading and not telling yourself.
Note that each story also comes with a lesson so that you can learn from these scary vacation stories and avoid the same fate on the road.
Inspired Storyteller Printable Travel Journal (Free Gift!)
Now, before we dive into this list of scary vacation stories…
I want to invite you to grab my free printable travel journal!
The journal comes complete with 56 prompts to help you relive your favorite trips and get creative with your writing.
Grabbed the journal?
Then let's dive into the scary short travel stories.
1. A Travel Horror Story Turned Beautiful On Italy's Amalfi Coast
When I think about horror travel stories, there are a few that come to mind — because let's be real, travel isn't always the pretty picture that Instagram paints it out to be.
The anecdote I'll be sharing today in the video above is one of my more dangerous travel stories that takes place on Italy's Amalfi Coast.
Without giving too much away, it does have a happy ending that also shares a reminder about the kindness of strangers.
Oh, and you'll also be reminded to not put all of your faith in Google Maps.
Watch the video above for the full story, and if you enjoy it, make sure to subscribe to my YouTube channel and hit the bell icon so you get notified when future videos publish.
Then continue reading for more crazy short travel stories you'll undoubtedly hope you never have to experience yourself.
2. An Angry Camel In Egypt
One of the activities on my Egypt bucket list was to watch the sunrise while standing on top of Mt Sinai.
It's a challenging hike topping at 2,285 meters (~7,497 feet) above sea level. I hiked all the way, but many tourists choose to ride a camel instead.
Here's where my story gets interesting.
The camels can't be ridden the whole way and when you're almost at the top, the camel is seated and you get off. Once everyone has dismounted, there is a long line of camels waiting along the narrow pathway.
I didn't have far to walk to get to the climb and all the camels were sitting – except for one!
As I passed it, this camel let out an immense roar and opened his massive mouth, coming within centimeters of my face. I screamed and fell to the ground, though the camel backed off momentarily.
Within seconds, two camel guides came to my aid and tried to control the angry camel. This upset the camel further and it tried to attack the guides, who retreated by climbing a rock wall. The guides then yelled at me to get up on the rock wall, as well.
It was then a waiting game for the camel to calm down.
Eventually, some other guides helped to get the camel seated. After about 15 minutes, we came down the rocks and climbed the 700 stairs to the top of Mt Sinai.
It's a funny travel story when I talk about it now, although at the time I could already picture YouTube videos of the camel picking me up by my head and tossing me around like doll.
I guess the poor camel just had a bad day of lugging tourists up the mountain.
Chris from the The Aquarius Traveller
3. A Neverending Trip To Brazil
I was excited about my very first trip to Brazil, even though it meant taking a plane from NYC to Atlanta and then another long flight from Atlanta to Rio.
To make matters worse, a massive blizzard canceled my flight to Atlanta, and the best I could get was a flight from Philadelphia to Atlanta where I could make a connecting flight to Rio.
I thought I could just take a bus down to Atlanta. If I left right away, the bus would get me to Atlanta seven hours before my plane to Rio left. The plan seemed flawless.
The first part of the bus trip proceeded from New York to Washington DC without much incident. There I needed to transfer buses to continue to Atlanta, which was fine.
It was at Richmond, Virginia that the trip began turning into a travel horror story.
Our driver told us we needed to make a brief stop there. Well, that brief stop turned into two hours.
Finally, our driver announced that our bus had been canceled due to a technical malfunction. We would have to wait in the station for several hours for the next possible bus — and spaces were not guaranteed!
I burst into tears and a nearby driver took pity on me and informed me he could take me as far as Raleigh, North Carolina. Even though it was four in the morning and I was running on no food, no sleep, and no shower I could see that all I needed to do was get to the Raleigh Airport and beg Delta Airlines to put me on a plane to Atlanta.
I was short on cash, but fortunately I found a woman on the bus to split a cab with me to the airport. When we arrived I managed to drag my near-corpse to the help desk where I relayed the entire story — in one breath in a high-pitched wail.
My pleas paid off and about an hour and a half later, I was onboard the brief flight to Atlanta where my uncle was waiting with a shower, lunch, and a place for me to nap before my flight to Brazil.
Even though this was my worst travel experience ever, it taught me to never give up and never be embarrassed to ask for help.
Stella Jane from Around the World in 24 Hours
4. Stranded In The Middle Of Nowhere In New Zealand
My partner and I were on an epic road trip around New Zealand.
With our trusty campervan, we were experiencing New Zealand the best way possible – driving around, camping in our van, and exploring all the most remote destinations the South Island has to offer!
There was one big mistake though that left us stranded on the side of the road in the middle of nowhere. We ran out of gas!
We didn't realize how far the next gas station was and highly underestimated how long the drive would take. So there we were, stranded on the side of the road without any gas or cell phone service.
Unsure of what we could do, we decided that we would just stay put for the night. It was getting late in the afternoon and we didn't want to be walking anywhere once it got dark.
Luckily, our campervan was set up for spending the night and we had plenty of food and water (and wine!)
Just as we were getting our campervan set up for the night, another campervan drove by! My partner waved at them and a couple of New Zealand locals slowed down and asked if we were okay.
We told them about how we ran out of gas and they laughed as they told us they had a jerrycan with gas we could use. They filled up our campervan and told us about how wrong Google Maps is in New Zealand with drive times.
We learned two things during this mishap:
One, always fuel up before a long drive.
And two, Kiwis (New Zealanders) are super friendly. We gave our new friends one of the bottles of wine we had on hand to say thanks and continued on with our road trip!
Bailey from My Queenstown Diary
5. Getting Hit By A Car In Japan
When I was 22, I moved to Japan to work as an English teacher. After only having lived in the country for a few months, I was hit by a car while out for a morning jog.
The lady who hit me thankfully pulled her car over but was hysterical as she dialed emergency services and got out to check on me.
Fortunately, while I had some pretty bad scrapes on my legs and cuts all over my face and hands, I was able to pull myself off the road and onto the curb.
Now I should add that I am actually half-Japanese and have both Japanese middle and last names— but I was born and raised in the USA. Besides English, I grew up speaking Cantonese (my other half) and not Japanese.
Knowing how confusing this would be for a homogenous society such as Japan, the first sentence I learned in Japanese prior to moving was, "Please excuse me, I'm American and I don't understand Japanese."
So back to my crazy story.
Both the driver and medical responders grew increasingly concerned and confused as all I kept repeating was "I don't understand Japanese" — in Japanese.
As I rode in the ambulance on the way to the hospital, a paramedic asked me the list of routine health questions, but when the Japanese got too difficult, I explained again that I was not from Japan and couldn't understand much Japanese.
So then he repeated the question louder, as if shouting the question again would help me understand another language better. I began laughing and making sarcastic jokes in English which only made things worse.
Once at the hospital, the whole process of figuring out what my deal was began all over again.
"Why does she keep saying she doesn't understand Japanese? Her name is Japanese. And she keeps saying she doesn't understand in Japanese. Her head must have been injured."
In the end, they were so worried by my repetition of the only Japanese phrase I knew and bursts of English that they did a full head scan and more exams than I can remember to see if the accident had caused any brain trauma.
Despite what could have easily resulted in a terrible day, I learned to find the silver lining in every situation, especially when abroad.
Sometimes you just have to have a sense of humor and roll with the punches— or in my case, wherever the car sends you flying!
Michelle from Wander Eat Write
6. Running Over A Rock In The Australian Outback
On a road trip from Cairns in Queensland to Perth in Western Australia, my partner and I were 200 kilometers (~124 miles) from the nearest town and drove over a rock the size of a fist.
Due to the speed we were going, the rock shot up into the oil tank and burst it.
We checked our phones, but there was no signal.
At that moment we had a snap decision to make. Do we stop and hope we can save the car? Or do we drive until we can get a phone signal to call a tow truck?
If you've ever been in the vast Australian Outback, you know that signal is hard to come by, and there's also hardly anyone else on the road.
Therefore, we drove and drove with the hope we could use our phone to call for help. The result was that the oil leaked from the car and destroyed the engine. It was 40 degrees, and we felt helpless.
Luckily, we managed to find a signal to call for help at the same time a friendly Aussie couple stopped to make sure we were okay.
There have been devastating consequences of breaking down in remote places in Australia. Thanks to the help of locals, we survived to tell our story.
The tow truck drove us the 200 kilometers back to the town where we had begun driving from that morning and now we can laugh about what happened.
One of the biggest lessons we learned from this experience was to always keep food and water in the car at all times because anything can happen.
After our incident with the car, we learned that in Australia you can relocate vehicles to travel between places.
We found a fancy SUV that needed relocating to Perth for $1 a day, which meant not only did we finish our road trip, but we also did it inexpensively and in style.
Since then we have started using this method to travel around Australia, including relocating campervans — which shows that something good can come out of a bad situation.
Rachel from Average Lives
7. Locked In A Park At Night
This creepy travel story happened nearly 15 years ago when visiting Granada in Spain.
My boyfriend and I arrived in the city quite late and totally missed the opening hours of the Alhambra, so we just walked around and stumbled upon a nice-looking park.
It was a bit on the wilder side with plenty of wild greenery, animals roaming around, though it was also beautiful, romantic, and felt quite private.
As dusk fell, we decided to make our way out since it started to get a bit creepy – there were no people around and all that we could hear were strange animal sounds.
However, when we went to pull open the gate we realized in horror that it was locked.
Talk about scary travel experiences!
We were trapped. The whole park had a high brick wall around it.
Desperately, we walked around in the dark (before cell phones had flashlights on them), found the deserted premises of a local keeper, and then bumped into a small group of scared Spanish students. They were freaking out, too.
Together, we roamed the park and found a ladder. In the dark, we managed to find an acceptable spot to climb the wall. And survived to tell the tale.
And now the facts:
The park was in fact The Carmen de los Martires Garden, which closes its gate at 8pm during the summer months.
Apparently, there are only peacocks and ducks in the park, but in our state of distress, we let our imagination run wild. Also, peacocks sleeping in trees look like vultures.
Lesson learned – don't be lazy and check the opening hours! The least you can do is just glance at a sign upon entering an unknown place.
Veronika from Travel Geekery
8. That Time We Went Down The Alps Without Braking
We've been traveling Europe in a motorhome for years. For us, part of the fun is never knowing what we might find around the next corner, or where we might end up.
But our very first trip to Europe with a van nearly ended in disaster. And, sadly, that's not me being dramatic.
It was a gloriously sunny day in Switzerland and we were driving over the Alps.
Our daughter was singing in the back, happy having just passed her latest exams. We'd just survived a trip on an old, rickety funicular, going backward up a mountain.
What could possibly go wrong?
Well, quite a lot as it happens.
In the Alps, whichever way you go, you're traveling on tiny mountain roads with lots of switchbacks.
And as soon as we reached the first hairpin, we realized there was something seriously wrong with our brakes.
As in, they didn't work.
Talk about dangerous travel stories!
Coming into the bend, the only way my husband could slow us down was by using the handbrake.
The problem with mountain roads is there are very few places to turn around or pull to the side of the road safely. And we'd just left a car park, which meant there wouldn't be another parking area for a while.
All we could do was continue down the mountain, in our heavy motorhome which was gaining speed, trying hard to slow without working brakes. There were 180-degree bends every 200 meters (~656 feet) or so — and each one was utterly terrifying.
We didn't know if or when the handbrake would give out, and then we would be in big trouble — there aren't any barriers to stop you going over the edge on these roads.
Honestly, I don't know how we got to the bottom in one piece. Truly, I've never been so scared in my life, and I'm eternally grateful my husband was driving and that he was able to deal with it.
Yes, our handbrake was ruined. No, we didn't care.
At the bottom, we were lucky to find a small town with a garage. There, we quickly discovered the cause — our brake fluid had totally disappeared!
When we bought the van three months earlier, we'd been assured it had just received a full service and an MOT vehicle test.
We did our own checks, too, but we never thought to check the brake fluid.
Turns out, it hadn't been changed for years and was mostly water — which meant it had evaporated over the past 48 hours as the brakes got hot going up and down the mountains. Until it was gone.
Thankfully, the garage was able to replace it and they also changed our handbrake for us.
Lesson learned:
Always do a proper check of your vehicle before setting off on a road trip. And don't trust the word of a salesman; book your vehicle into an independent garage for a full service before you set off.
Kat from Wandering Bird
9. Camels & Deathstalkers In Jordan
We spend a lot of time hiking, both near our home in the Blue Ridge Mountains of Georgia and North Carolina as well as in our travels around the world. So we like to think of ourselves as experienced outdoor adventurers, with a good understanding of backcountry safety.
But hiking in the Dana Biosphere Reserve – Jordan's largest nature reserve – brought with it some seriously scary stuff that they don't talk about in survivalist books.
Our 14-kilometer (~7-mile) hike literally got off to a rocky start, as our experienced Bedouin guide slipped and fell on the rugged terrain several times as we descended the rock-strewn trail into the Great Rift Valley.
But other than searing desert heat and a memorable stop for tea and snacks with a shepherd friend of our guide's father, the first half of the journey proved uneventful.
Just minutes after our tea break, though, things turned terrifying remarkably quickly.
We were walking ahead as our guide put on his traditional Arabic headdress, called a Keffiyeh.
Suddenly he screamed loudly, and we turned to see him doubled over in pain. We ran over to see him sucking his finger and speaking in what sounded like agonized epithets.
As he was adjusting his Keffiyeh, he'd been stung by a Deathstalker scorpion, a dangerous species whose venom holds incredibly potent neurotoxins that can be lethal.
As we watched him trying to suck out the venom, his arm began turning colors and swelling up before our eyes. We were 7 kilometers (~4 miles) from the nearest town in the middle of the desert, with no cell service.
He explained that Bedouin mothers will throw Deathstalkers into the fire and put the ashes into their baby's milk to help them build up a tolerance. If one of us had been stung, we quite likely would have needed to be airlifted to a local hospital.
Over the next few hours, the intense swelling began to subside and it appeared he would be okay.
And then we encountered a random camel in the middle of nowhere, who proceeded to chase us as we tried to capture some video of him.
It ended up being our most memorable hike ever, and not in a good way.
By the time we got to our hotel, nearly eight hours after the hike began, the fear had subsided, but the memory is still haunting nine years later!
Bret Love & Mary Gabbett from Blue Ridge Mountains Travel Guide
10. #Vanlife Troubles
Instagram makes #vanlife look like every moment is a dream — waking up with ocean views and falling asleep beneath the stars.
That's surely part of it, but there are also many not-so-pretty moments.
One of the worst parts of van life is dealing with vehicle issues. You can't just call AAA and get a rental car while yours is fixed because not only is that your mode of transport — but it's your home!
Neither my husband, Ben, nor I really knew much about fixing vehicles before we dove headfirst into building a campervan. So we learned on the road!
While traveling through Utah during the month of June, we had one pretty scary incident…
We had been exploring Canyonlands National Park and just watched an incredible sunset. As we were walking back to our campervan, a man called over to us and asked, "Is that your van?"
We nodded proudly, thinking he liked our campervan setup.
"It seems to be leaking quite a bit of fluid," he said.
And that's when we saw a giant puddle beneath the engine that was steadily growing.
We stopped in our tracks. We had no clue what to do.
The man called over to someone and all of a sudden we were surrounded by men and boys — a Boy Scout troop, it turns out. We popped the hood, and everyone huddled around. We started getting all sorts of suggestions as the sun began to set.
"Fill the radiator with water," one man suggested. "Try to coast back to town instead of using the gas," another chimed in.
The boys and dads piled back into their cars, wished us good luck and drove into the distance as we were left all alone in a desert that was growing increasingly dark by the minute.
We followed their advice and coasted all the way back to Moab. Luckily, it was downhill for the majority of the drive. We made it to town unscathed and parked across the street from an auto parts shop.
The next day, Ben bought the materials and spent the day under the 100-degree sun watching YouTube tutorials (thank goodness for car vloggers!).
He successfully fixed the leaky radiator hose that nearly stranded us in the desert, and we felt a pretty big sense of pride that we were able to fix it ourselves — with the help of an entire Boy Scout troop, of course!
Tip:
Having a basic knowledge of how engines work and a few tools will make you feel a lot more confident on the road. Plus, YouTube can come in clutch when you need a bit of assistance!
Katie from Two Wandering Soles
11. Boarding Denied In Africa
Our travel horror story takes place on a recent safari tour while traveling Africa.
We began our trip in Johannesburg and navigated through Botswana and Zimbabwe. Finishing in Victoria Falls, we planned to fly back into South Africa for three nights in Cape Town before departing home to Copenhagen.
The trip started well in Johannesburg and we had an incredible 10-day safari experience. Our final stop at Victoria Falls would be the perfect conclusion to this bucket-list trip.
With everything in order, we made our way to the airport for our flight to Cape Town and were excited to relax in a luxury hotel and have some time alone after a group tour.
Once we reached the airport, our travel horror story began.
We entered the airport and approached the ticket gate to pick up our boarding passes. My partner received his, but then I was informed that I could not be ticketed. It was explained that I did not meet passport requirements to enter South Africa.
I was puzzled, as I had been there only a week and a half before with no issues. As an American, I also qualified for visa-free entry and only required a single passport stamp on arrival.
Then it was explained to me that I was denied boarding because I received a few stamps during my travels and no longer met passport requirements.
South Africa has a separate passport policy that requires two consecutive empty pages to enter the country, regardless of visa status. I fit the requirements when I started my trip but did not when I was set to fly home.
After some moments of panic, we decided to return to the resort in Victoria Falls and rebook our flights home. This gave us the chance to see more of the area and do some extra activities and excursions.
Luckily, we were able to reroute our flight through Doha and spend two nights in a new city that wasn't on our original itinerary.
All in all, it was a lesson in planning and preparation and we will always check passport requirements as well as visa requirements when we travel in the future. We had a fantastic trip and adjusted to the circumstances we were met with.
Derek from Everything Copenhagen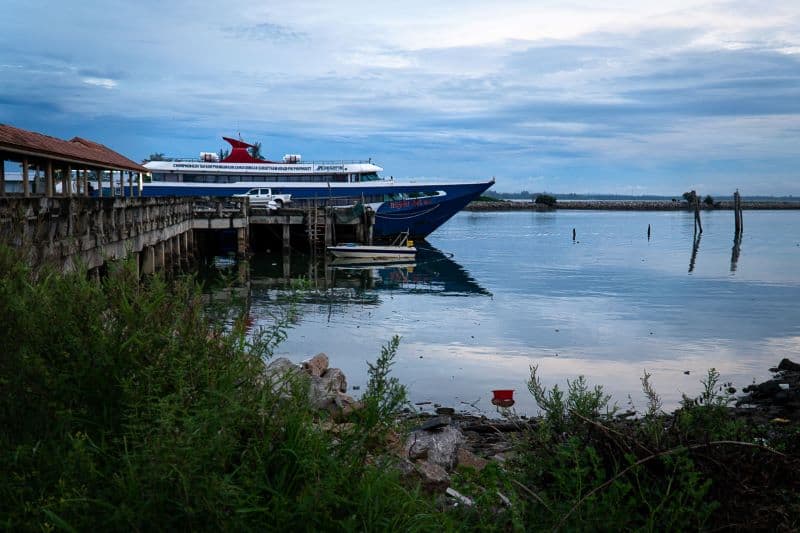 12. An Encounter With Bed Bugs In Thailand
I was only a week into my trip around the world when I got cursed with every traveler's worst nightmare – bed bugs!
I was so excited to finally get to Koh Tao in Thailand and enjoy some time on the beach; however, my time on this island actually turned out to be one of my worst and most itchy travel memories.
In order to get from Bangkok to Koh Tao you have to take a bus and then a boat. The journey went smooth, but once I arrived, I was so tired that I went straight to the hotel to sleep.
A few hours later, I woke up with an itchy red rash on my back.
I already have sensitive skin, so I assumed it was just an allergic reaction to the sheets. But the next day the rash had gotten even worse. It was more red, itchy, and warm.
Starting to panic, I decided to go to the pharmacy to get something to help calm the allergic reaction. I lifted up my shirt to show my rash and the lady in the pharmacy said, "Oooh bed bugs!".
There was only one thing to do. We threw all our stuff out on the terrace, took all our clothes to the laundry service, and washed every item we owned.
In the meantime, the bites got worse and it reached a point where I couldn't sleep from the fiery itch. I did in fact have an allergic reaction; it was just to a small bloodsucking insect.
Upon talking to our hotel manager, we learned that the bed bugs most likely came from the local Songserm ferry because it has long been known as an infested bed bug nest.
I've learned that no matter how thorough you check a hotel room for bed bugs, you can always get them from somewhere else.
But I've also learned that it isn't the end of the world. Just do a thorough cleaning of all your belongings, and you can easily get past this.
The worst part about this travel horror story is that I couldn't be in the sun and salt water for weeks because the rash just got 10 times worse – so my time in beautiful Koh Tao was mostly spent inside a hotel room or in the shadow of a palm tree.
Cecilie from Worldwide Walkers
13. Lost Footage On The Adventure Of A Lifetime
Several years ago, I set off on my most adventurous expedition yet:
To climb Mount Kilimanjaro in Tanzania.
As a once in a lifetime trip, I set out with the aim of capturing the climb on video.
I made sure I had everything I needed, so I packed my GoPro along with two spare batteries — there are obviously no charging points on Kilimanjaro — and a couple of memory cards.
From arriving in Tanzania and daily video diaries to the spectacular views and camp life, I captured all kinds of wonderful footage. After a successful summit followed by a long and painful descent, we arrived back in camp for our final night before the last stretch home.
But I soon realized my GoPro was missing. I'd attached it to my rucksack for ease of access and it had fallen off on the descent.
I was beside myself.
Having had only a couple of hours sleep in the last 48 hours, and still feeling the effects of the altitude sickness, I made the very questionable decision to go and look for it.
My guide did everything he could to dissuade me but I was a woman on a mission. So he finally agreed, sent two porters with me, and off we went back up the mountain.
Within 20 minutes it was dark and I was the only one with a head torch. We hiked 1,000 vertical meters (~3,281 feet) back up Kilimanjaro. It took four and a half hours. I never found my GoPro.
Arriving back to camp, I felt deflated and exhausted. The GoPro itself I could do without. But I was heartbroken about losing all the footage from my climb – every single bit of it. That footage truly held the visuals for one of my most epic adventure travel stories to date.
I learned a very important lesson that day:
Never film everything on one memory card. I'd taken a spare with me, but didn't think to divide my footage across the two.
Now whenever I travel, I intermittently switch the memory cards. So if something goes wrong, I'll at least have some footage.
I'd also never recommend trying to hike back up a mountain in the dark with two strangers looking for a lost camera! That was one of the poorest judgment calls I have ever made because the exhaustion of summit night meant I wasn't in the right frame of mind.
My footage was important to me, but your safety is always more important.
Jessie from Pocket Wanderings
14. Being Pickpocketed In Lima, Peru
A somewhat crazy story happened to us during our trip to South America.
While in Peru's capital Lima, we decided to spend an afternoon watching the Circuito Mágico del Agua, the magical water fountains in the Parque de la Reserva.
Since the park is located a bit outside the city center, we decided to take the city's Metro bus.
Buses are a popular form of transportation in Lima and they are always packed. Upon boarding the bus, we were pushed hard and seconds later, my husband noticed that his smartphone was no longer in his pocket.
Without hesitation, he began asking the people on the bus for his smartphone. A man asked us about our phone's color and explained that he had just seen a middle-aged lady behind him put a smartphone of the same color in her bag.
When questioned about this, the lady became angry and got off at the first stop. We followed her.
After more than half an hour of discussions, following her getting on and off other buses, and hints from bystanders, a security officer became aware of our situation and suggested we call the police.
When the police showed up around the corner a few minutes later, the lady grabbed our cell phone, which she had hidden in her underwear, and pressed it into my husband's hand.
By the time the police arrived, we were unable to press charges against the lady, but at least we had our phone back!
Here's what we learned:
To avoid pickpockets while traveling, never carry your valuables in your pockets.
I live in the pickpocket capital of Europe, Barcelona, and have never been pickpocketed, as I always carry my valuables in a well-closed bag in plain sight.
My husband, on the other hand, is not always that careful.
Also, if you get pickpocketed, seek help from others. Make yourself heard in English or, if possible, the local language.
We were fortunate in this case, as we are fluent in Spanish. Without help from bystanders, we would never have gotten the phone back.
Vicki from SweetVidaHome
15. That Time We Drove Through A Wildfire
Four years ago, we traveled in South Africa.
While we loved the experience, we also had a hell of a fright during the Game Drive in Kruger National Park — a game reserve park in South Africa that is one of the largest on the entire continent.
You are able to visit the park in your own car or with a tour guide on a 4-by- 4; however it's best to go with a tour guide, as it's the safest way (or it should be) and the guide takes you to the best places to spot animals.
But when we did our tour, we got caught up in a fire in the middle of the park.
We turned onto a gravel road as our guide wanted to show us a leopard, and we noticed we were driving closer to fire. Along the road, the fire became quite hot and intense, and we could barely see the road due to the smoke.
Fortunately, we were able to drive through the fire without crashing, but it was one of the scariest travel experiences I've ever had. Looking back, we could have easily died if we ran into a car problem or small accident.
We were very lucky to escape without any damage, but the guide should have assessed the risk better when decided to drive towards the fire.
Nevertheless, a Kruger National Park Safari is an amazing experience and, apart from this incident, we loved it.
Jorge & Claudia from Portugal Things
16. A Creepy Crawly Travel Experience On A Vietnam Bus
One of my worst travel stories is from a truly terrible night that happened when we were backpacking through Vietnam and we decided to take an overnight 15-hour bus ride to get to our next destination.
Overnight buses are very common in Vietnam, as they save you money since you aren't paying for accommodation for a night and it also saves you time so you can sleep on the bus while getting to your next destination.
Unfortunately on this bus I quickly realized that I wasn't getting any sleep.
The first issue was that the beds in the bus were designed like bunk beds — so there were three rows of bunks, each with a top and bottom and with two aisles going down the bus.
I was assigned a top bunk and immediately regretted the decision of taking the bus because I get motion sickness on just about anything that moves.
If you've ever been to Vietnam you will know what I'm talking about when I say the traffic and driving are crazy, which just exaggerated my motion sickness.
Immediately, I took a motion sickness pill; but before the pill started to kick in, I started feeling really sick. I asked the driver's assistant if I could move down to the bottom bunk so the motion wasn't as extreme as the top bunk and they told me we were picking up more people and the bottom bunk was taken.
Thankfully after a few minutes, the assistant realized how sick I was and told me which seat I could take. By this time the motion sickness medicine was kicking in and the bottom bunk was much better in terms of the motion.
I started settling in and feeling better when all of a sudden I felt a tickle on my arm.
Looking down, I saw an inch-long cockroach on my arm!
I freaked out and tried to kill it but it got away — but my travel horror story wasn't over.
Looking around, I realized I was surrounded!
There were cockroaches crawling all along the window and going inside the wall of the bus and under my seat.
Because I had just made such a big scene trying to move seats I felt like I couldn't move back to my upper bunk. I decided to get out my travel sheet, get inside of it, put it around my head, and have a tiny hole just for my nose and mouth and try and fall asleep.
Let's just say I didn't sleep a wink on that terrible overnight bus.
Lesson learned:
Take a plane! I looked up flights to our destination later on and realized it was only $20 more dollars to fly.
Jessica from Unearth the Voyage
17. A Cruise Horror Travel Story
In December 2019, I embarked on a 30-day South American cruise expedition.
At first, this may sound like a once-in-a-lifetime adventure; however, about halfway through the trip, it turned into a travel horror story.
Planned over a year and a half in advance, my family and I made sure to have every detail of our dream back-to-back cruise perfect, down to the last excursion in Buenos Aires.
Unfortunately, with this cruise leaving in early December, it was impossible for my 17-year-old sister to join us on the first leg.
Knowing this, we decided to book her flight to Santiago, Chile — which was around 1.5 hours from the departure port — through our cruise line. This way, she was insured by the cruise line during her entire journey.
After her flights, she would be shuttled to the cruise port by the cruise line to meet us on the ship.
Easy, right?
Ironically, no.
All avid cruisers know to get to the departure port at least a day early in case of cancelled flights. Well, our cruise line decided it would be smart for her to arrive the morning of.
Her first flight was delayed over four hours, causing her to miss her connection to Santiago. After calling the cruise line, they found her a flight leaving a few hours later and guaranteed her shuttle once she arrived.
Once landing, she immediately located the cruise line's shuttle service. They quickly glanced up and down their list, and her name was nowhere to be found!
While the cruise line employee she had previously talked to had guaranteed her shuttle, my sister was out of luck.
Practically in tears and with the cruise leaving in a mere three hours, my sister did not know what to do next. Her phone had died on the flight, she did not speak the local language, and only had $100.
After pacing the airport, she found a taxi driver willing to help her out. Only to make matters worse, about halfway through the drive, the taxi stopped at a rest stop, and somehow, my sister's phone was stolen.
We eventually found her emotionally distraught in her stateroom — which is a terrible way to start your dream vacation.
At the end of the day, we learned that when traveling, especially internationally, always have your documentation printed out in case anything goes wrong.
Ellie from Ellie's Travel Tips
18. When Your B&B Owner Decides To Go On Vacation
It was around 11pm and we were desperately trying to find our apartment in the stunning seaside town of Himare in the Albanian Riviera.
The GPS took us to an unknown road and after searching for 30 minutes, we finally found our apartment — only to be told that the owner had left for Greece for a vacation!
What?!
The thought of having no place to go that night really freaked us out.
We tried calling a few hotels and B&Bs in the area, only to be told that they were closed for the holidays or there was no response. December in Albania is rather quiet, and a lot of hotels close for the winter season.
We spent another 30 minutes trying to find a stay for that night.
My three-year-old twins, who had been peacefully sleeping in the car until then, woke up and started crying — because the damn car had stopped and mommy and daddy were talking loudly!
We were helplessly stranded in the streets of Himare, trying to pacify the screaming twins while simultaneously attempting to get an apartment for the night.
Not a single soul to be found, we finally accepted that we were going to spend the rest of the night in the car. We made a few last calls and were finally able to get an actual human on the other side of the phone, who offered us a place to stay.
The apartment was not far away from where we were parked, and the host actually came looking for us — the best thing that happened to us that day!
However, we didn't quite like what he said next:
His apartment was located uphill about 0.5 kilometers (~0.3 miles) away and there was no road.
Before we could process this information, he made another call and a lady appeared before us in no time. Her daughter ran a holiday apartment which was closed since she was away on holiday, too; however, the lady offered to open the apartment just for us because we had kids. How nice of her!
The lady charged us €30 per night, and we took it without even looking at the place.
When we reached the apartment, we were really stunned to see how big and beautiful it was. Nicely decorated, two bedrooms and a shower room. We were so relieved.
Although the experience was a nightmare and could have easily turned into one of our worst travel stories, we were glad to have found such a warm host who also cooked up a lovely breakfast for us.
Lesson learned:
When using accommodation booking platforms, always get a confirmation from the host before your journey begins.
Anuradha from Country Hopping Couple
19. A Toilet Issue Turned Travel Horror Story
Shortly after my husband and I checked into our Airbnb in London, it didn't take us long to discover our toilet had a leak.
It was enough to cause a small stream of water across the bathroom floor, but it was nothing we couldn't easily step over. Still, we contacted our Airbnb host to see if he could fix the issue.
He promised to come to check it out on night two of our stay, but when that night came he let us know he couldn't make it, citing train issues. At that stage, we only had one night left and weren't the most impressed with the delay.
Our host did keep his promise and arrived the next night, where he went to work tinkering with the bathroom plumbing.
After about an hour, he emerged from the bathroom, button-up shirt completely soaked with water. He said that while he had not corrected the issue, he put a "temporary fix" on the toilet, and had contacted an emergency plumber in the meantime.
Then he left.
As we waited for the emergency plumber, I was irritated to see that he hadn't put the seat back on the toilet.
My frustrations grew an hour later when our host contacted us to say the emergency plumber couldn't make it out until 1 am. We declined the service since that time felt entirely inappropriate and we were leaving early to head back to the airport.
Our host did at least have the decency to return and put the seat back on the toilet and left us a bottle of inexpensive wine as an offering.
However, it didn't take long to discover that his "temporary fix" was not a fix at all. After one flush, water came gushing out from below the toilet. For the rest of the evening, we used the toilet as sparingly as possible.
After doing our best to evade the large puddle to shower in the morning, we used the restroom one last time before heading back to the airport. Upon flushing, we were horrified to not only see water spew out from below, but feces.
We ran out of there as quickly as we could.
Our biggest takeaway was that we did not have to stick it out in a rental where the bathroom was broken for our entire stay. In the future, we'll immediately contact Airbnb to cancel for a refund, and look for alternative lodging.
Theresa from Fueled By Wanderlust
20. Hospital Trips In Asia
Traveling is something that we love, so we decided to quit our jobs and travel for 12-18 months with our teenage daughters.
There are some travel insurance horror stories out there, so we knew we would need a brilliant policy for our family.
Little did we know how important this would end up being for us. In fact, we ended up visiting four different hospitals in Asia on our 13-month trip.
The first visit was when my husband developed kidney stones in Battambang in Cambodia. We had no idea what the pain was, but we put it down to a couple of dodgy cocktails we had had one night in Siem Reap.
I was woken at 1:30 am by the shower and I knew it was bad. After some help from the hotel desk, we were racing through the streets of Battambang to find a hospital that was open.
The first one looked dark, so our Tuk-tuk driver who didn't speak English took us to the international hospital, which was only open from 9am to 6pm and we were too late. So, we ended up back at the local hospital.
The language barrier was difficult and unfortunately, they thought Mark had food poisoning, which they treated him for.
After some calls to our insurance agency back in Australia, the nurse we spoke to on the phone diagnosed him with kidney stones and tried to contact the hospital.
Once Mark's pain was manageable it was decided that we would be medically evacuated by car to Phnom Pehn to a larger hospital.
Once in Phnom Pehn, the pain returned and we ended up at the Vin Mec Hospital where he was diagnosed with one stubborn little kidney stone and given the correct treatment for it. The level of care in both hospitals was excellent even with the language barrier.
Our second hospital visit was in Da Nang, Vietnam. I had been suffering from the sweats and general tiredness for a couple of weeks.
When I had to wear a snow coat because I was so cold, we knew another visit to a foreign hospital was necessary. Again the process was easy and we were well taken care of in a very modern, well-equipped hospital.
Our third and final visit was in Hanoi when our daughter slipped on some stairs and bumped her head.
I had always been so worried about having to visit a foreign hospital, but all of our experiences have been positive so far.
If you are unwell, please don't be afraid to call your insurance agency and get them to direct you to an authorized hospital in your area. They can help you and also liaise with your agency about the care you need and what you are covered for.
Bec from Wyld Family Travel
21. An Expensive Operation In Egypt
Our romantic trip to Egypt turned out to be a sad event and a life lesson.
We were staying at a beautiful resort on the Red Sea in Hurghada. Everything was perfect: beautiful weather, turquoise water, delicious Egyptian food. The vacation was truly lovely.
Then, two days before our flight back, my husband broke his leg while playing beach volley!
He was immediately sent to a private clinic in Hurghada and operated on.
My husband spent one night at the clinic, and our flight back to Europe was the next day.
The operation went well — though the doctor said it would cost around $10,000 because he'd put a platinum element inside the bone.
We had travel insurance, but the insurance company wouldn't agree to pay $10k. In their opinion, the amount was exaggerated for this type of operation.
Then, the clinic took my husband's passport and refused to give it back.
Obviously, we needed his passport to take our flight home. The flight was in the morning, and we needed to leave the clinic ASAP and head to the airport as we were already late.
After my calls to the embassy and the insurance company, the hospital finally gave us back the passport. In the end, the insurance paid $10,000 to the clinic.
Lesson learned:
Always get good travel insurance from a renowned company — and never let anyone keep your passport.
Sasha Naslin from The Alternative Travel Guide
Bonus Short Travel Stories
Looking for more short stories about traveling the world? Check out:
17 True Short Adventure Travel Stories To Inspire Your Next Trip
25 Crazy Travel Stories You Need To Read To Believe
23 Inspiring Travel Stories Sharing The Kindness Of Strangers
16 Short Funny Travel Stories That Will Make You Laugh Out Loud
38 Inspiring Travel Love Stories From The Road
Sexual Assault Stories From The Road (& What I've Learned)
8 Crazy NYC Subway Stories That Will Make You Hail A Cab
A Host's Perspective: My Worst Airbnb Horror Stories
21 Travel Horror Stories About Scary Travel Experiences
20 Embarrassing Travel Stories That Will Make You Laugh & Blush
18 Scary Travel Stories From Haunted Hotels To Creepy Cabins
What travel horror stories would you add to this list?
*Featured image via Canva Pro
Enjoyed these travel horror stories? Pin them for later!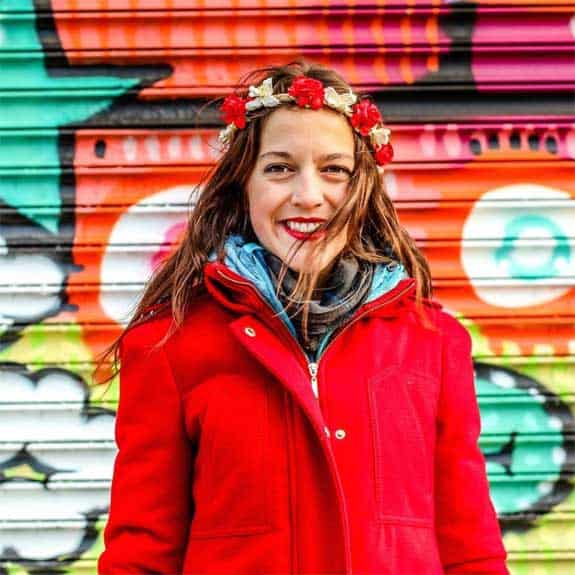 Hi, I'm Jessie on a journey!
I'm a conscious solo traveler on a mission to take you beyond the guidebook to inspire you to live your best life through travel. Come join me!
Want to live your best life through travel?
Subscribe for FREE access to my library of fun blogging worksheets and learn how to get paid to travel more!