11 Epic Travel Fail Stories From The Road
I've been a traveler my whole life.
While my younger years consisted of Caribbean cruises and North American road trips with my parents, my 20s have been all about exploring solo and active outdoor adventures.
So much time on the road inevitably, along with the good times, has led to a number of serious #travelfails.
From being banned entry at a country border to cracking my head open when being preoccupied on my phone, here are 11 of my most epic travel fails and some of my best travel stories that will hopefully make you laugh and learn.
1. Getting denied entry into Curaçao
Looking for crazy real stories?
Let's start with my most epic travel fail of all time: not realizing I had an invalid passport and getting denied entry into Curaçao.
I somehow made it all the way through JFK airport without anyone noticing the hole punch in my passport, and even flew all the way to Curaçao to be told I could not enter. Nothing makes you feel quite like a travel failure like being sent home on the very plane you just arrived on.
That being said, I learned a valuable lesson: once you get a new passport the old one becomes invalid immediately, even if it's not expired.
The US State Department, Bureau of Consular Affairs will give the old one back to you, though, in case there are non-expired visas you paid for.
The post I wrote about the experience also got me more hate mail than I've ever received in my life, from "you should kill yourself" to "you're an ugly b*tch" to the less offensive "how could you not know that?."
I guess I don't know everything, though neither does anyone for that matter; my life is just online for the world to read about and comment on.
2. Missing my flight home from Denver
This one wasn't too much of a travel fail as I was visiting my long-distance boyfriend for Christmas and I think subconsciously wanted to miss my flight to spend more time with him.
We were too busy snuggling on the couch to realize the time, and Denver International Airport is notorious for having a long security line, so I arrived to my gate sweaty, out of breath and literally a minute too late.
Luckily due to the holiday craziness — the security line really was insanely long — Delta graciously put me on a flight the next day without penalty.
I love planning a trip without making plans, as it allows me to explore a place based on how I'm feeling that moment. Sometimes, however, it gets me into trouble.
It may sound lazy — and honestly, it kind of is — but I hate doing extensive travel research about bus routes and times beforehand. You never even know if they'll be accurate.
One thing I really wanted to do on my trip was to visit Plitvice Lakes National Park as a day trip from Zadar. I was visiting in off-season, but this was a major national park — the largest in Croatia and the oldest in Southeast Europe. OBVIOUSLY they'd have buses running all the time to and from Zadar to go there.
Wrong.
As soon as I arrived to my hostel in Zadar I checked on bus times to the lakes for the following day and found that the earliest bus was leaving at 2:30pm and arriving at 4:30pm to the park — too late for me to visit.
I'd paid $1,000 and traveled 20 hours on a plane, each way, to miss Croatia's #1 natural attraction. Major FML.
If you enjoy embarrassing travel stories, get this:
While going rock climbing in Split I was typing on my phone (see, technology isn't always the best travel companion) when suddenly I heard a loud thud, the crack of teeth and the warmth of blood running into my eyes.
I'd walked, hard, right into a fallen tree trunk.
Not only was my head hurt, but man was my ego bruised in front of my (very attractive) climbing guides.
Luckily it ended up just being a surface wound — that, for a visual, looked like burnt pizza bubbles — though I did go to the hospital to get it checked out and get medicine.
This happened quite a while ago, but I'll never forget it.
I'd already been backpacking Europe solo for about two months when I reached Naples. Everywhere I'd gone I was able to pay for the local bus onboard.
In Naples I showed the driver my money and shrugged my shoulders, indicating I wasn't sure where to pay. He beckoned me on with a smile, closed the door behind me and… called the cops on me for "trying to ride the bus without paying."
Apparently, it was a common tourist scam, and even the locals knew about it as one Italian woman stood up and screamed at the cop for hassling me when I was clearly trying to pay for my ride.
In the end, I paid a $100 fine, too scared to argue it.
If I could go back, I would have done more research beforehand to learn the common scams — especially in a place like Naples known for being beautiful but corrupt — and how the bus worked.
This is one of my top scary vacation stories!
Traveling solo through Brazil, I knew it wasn't a good idea to even pull out your cash — especially in a place like Rio de Janeiro, Brazil. When waiting for the bus I figured just taking out a small amount to be ready to hand the driver my fare couldn't hurt.
Wrong.
A local man with rage and hunger in his eyes locked his gaze on my hands and literally charged at me like a bull.
I got away by jumping into the center of a group of local women who were speaking to each other in Portuguese. I had no idea what they were saying, but laughed and pretended I knew them. They noticed the man and allowed me into their group, and he left. This is still one of my favorite travel stories showing the kindness of strangers.
While I was proud of myself for thinking on my toes, no cash in the open means no cash in the open, even if it's only $1.
7. Telling my driver I was horny in Bolivia
I speak decent Spanish, but, as you'll see in a second, far from perfect. While doing a 4×4 tour of Bolivia's Soleli Desert I was sitting in front with the driver. As it was hot, I was hoping he'd put the air conditioning on or roll down a window.
"Estoy caliente," I said, panting and fanning myself as I stared into his eyes. I can imagine I was quite a sight.
As he retreated away from me, melting into the driver's side door, I sat baffled.
That is, until an Argentinian passenger noted I had just told the driver I was horny, not hot.
"That's 'Tengo calor,'" he laughed.
Oops. Lesson learned: I'm awkward.
8. Almost Forgetting My Visa To India
File this under India travel horror stories…almost.
I can't count how many times I've advised readers to make sure they check what visas they need before heading abroad to avoid being denied entry.
Well, sometimes I forget my own advice.
Luckily I remembered about two weeks prior to the trip that I'd forgotten to check and, low and behold, I needed one.
The India Consulate in NYC is hell on earth, with angry, rude staff who seriously don't give a sh*t about anyone or anything, so I was amazed I got mine on time. I actually witnessed them say "oh well!" to a woman who had flown from Ohio to pick up her visa as they'd told her it would be ready.
Yikes.
At least I learned the importance of being more organized.
9. Taking my entire bottle of Ciprofloxacin in three days
When I was in Ghana I stayed with a woman who didn't have a working bathroom or running water.
If I had to go #2 I would need to go to the "nearby" (not really) river and get a bucket of water to flush.
While now at 28 I think I could've handled it, at 21 this made me freak — to the point where I ate an entire bottle of prescription-strength anti-diarrhea medication to try to make myself constipated.
While it was never confirmed, I'm almost positive it was the real cause of me being misdiagnosed with a fatal illness upon my return.
10. Missing my flight from Colombia
This one actually wasn't me (I swear!), but one of my best friends, Tina*.
I'm including it because I was with her when it happened. While the rest of our group had been able to check-in for our JetBlue flights home on our phones, Tina hadn't been able to connect her phone to do it.
She was two minutes late for the designated check-in time and, even though she wasn't checking any bags, they made her pay $500 to get another flight home. As we'd all paid around $400 round trip for the whole Colombia trip this was very, very upsetting.
But a lesson was learned:
When an airline says you must be the airport by a certain time, make sure you do or pay the consequences, literally.
11. Trying to bring an apple as a plane snack in Aruba
When I was 23 I went to Aruba and had a lovely time; that is, until I arrived at the airport for my return journey.
First of all, I had to stand in a long line spanning multiple buildings in intense heat. Second of all, they take their outbound fruit very seriously.
When going through security my bag was pulled to the side, with the agent pulling out my planned in-flight snack: an apple and a banana.
"What is this?" the man asked, angrily."
"…fruit…"
"What kind?"
"… an apple and a banana…" Now I was shaking. Did he think they were firearms? An explosive fruit bomb?
"If it's a problem you can just throw them out. They were a snack I grabbed from my hotel breakfast."
"No. Come with me."
Apparently, the banana was fine but the apple was absolutely not — to the point where I had to go through security three times without having the chance to tell my friends where I went and have a meeting with an agricultural specialist before being allowed to leave the country.
I knew there were often rules on produce applied for entering a country, but exiting? If anything, shouldn't my US border be angry, not Aruba?
I was certainly perplexed, but I'm now more careful about what foods I carry for both entering and exiting a country.
What are some of your most epic #travelfail travel stories?
Bonus Short Travel Stories
Looking for more short stories about traveling the world? Check out:
17 True Short Adventure Travel Stories To Inspire Your Next Trip
25 Crazy Travel Stories You Need To Read To Believe
23 Inspiring Travel Stories Sharing The Kindness Of Strangers
16 Short Funny Travel Stories That Will Make You Laugh Out Loud
38 Inspiring Travel Love Stories From The Road
Sexual Assault Stories From The Road (& What I've Learned)
8 Crazy NYC Subway Stories That Will Make You Hail A Cab
A Host's Perspective: My Worst Airbnb Horror Stories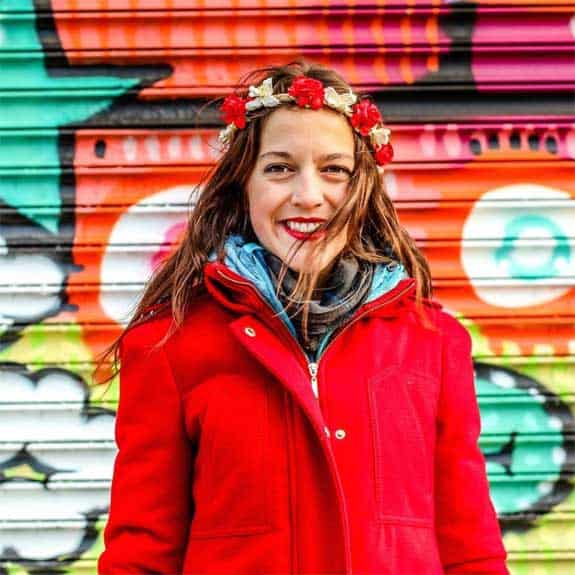 Hi, I'm Jessie on a journey!
I'm a conscious solo traveler on a mission to take you beyond the guidebook to inspire you to live your best life through travel. Come join me!
Want to live your best life through travel?
Subscribe for FREE access to my library of fun blogging worksheets and learn how to get paid to travel more!