12 India Travel Stories From The Crazy To The Inspiring
Looking for India travel stories?
Then you're in the right place!
The following captivating short travel stories about India range from the crazy to the inspiring, leaving you at times with sweaty palms and others with a warm heart.
But no matter what feelings each powerful story instills in you, one thing is for sure: you'll be transported to incredible India.
And you may even pick up some travel tips and discover some new experiences along the way!
Keep reading to take a trip to India through storytelling.
Free Travel Planning Resources
But first, before we enjoy some of the best travel stories about India…
Click here to get my free travel planning printables!
You'll snag access to 37+ printables, cheat sheets, guides, Google Maps, and even fun travel personality quizzes — all meant to help you plan a meaningful trip that takes you beyond the guidebook.
Grabbed the resources?
Then let's dive into the short travel stories from India.
Crazy India Travel Stories
1. Getting High In Varanasi
I love sharing short travel stories and this is one of my craziest of all times.
And I'll be sharing it with you through video:
While many stories of India talk about the Taj Mahal and the amazing sites recommended by Lonely Planet, this one is about an experience in Varanasi that was both wild and funny:
Trying bhang lassi — a cannabis-laced yogurt drink — and then attempting to go out for the night.
Before trying it for myself I knew that I'd feel something.
I just didn't know how intense and crazy that something would be. Spoiler: This night is now one of my wildest adventure travel stories to share with others.
Watch the video to hear about my travel experience in India trying bhang lassi, then continue reading for more India travel stories.
By the way, for my fellow solo travelers, Varanasi is one of the top places for a solo trip near Delhi!
-Jessie Festa of Jessie on a Journey
2. An Eventful Trip To Varanasi
I landed in Varanasi after 24 hours of traveling from Pachmarhi in Madhya Pradesh.
It was the second leg of my trip, and after four days during which I had been attending a conference and taken care of 24/7, I'd finally be visiting India by myself.
The trip had been eventful:
Eight hours on a shuttle bus to cover a distance I had later learned to be just 200 kilometers (~124 miles), with the driver hitting the horn at regular intervals of five seconds or so, followed by a flight to Delhi and another one to Varanasi.
By the time I landed in Varanasi I had a splitting headache. I had arranged for a driver to pick me up and take me to my guesthouse, but after waiting for him for a while and looking around the arrivals terminal, it became clear he would not show up -– so I walked to the taxi stand.
I didn't understand the value of Indian Rupees at that point, so in order to save what must have been 10 cents I hopped on a taxi that was not air conditioned.
As soon as we pulled out of the airport, it was chaos. Dust, cows, dogs, people, and cars; an India I had yet to get to know. I was terrified and kept wondering why I was doing this to myself.
Moments later, I resolved to book my flight back the minute I got to my room -– whenever that would be.
Indeed, the taxi dropped me off outside the old city and I had to make my way to the guest house. Thankfully, a friend I had met at the conference in Madhya Pradesh gave me his SIM card so I could use Google maps to find my guesthouse.
The moment I walked inside the old city the atmosphere changed.
A Belgian guy outside a bakery invited me in to have breakfast, a huge smile on his face. I even resolved to return the following day, and that's when I'd meet a few other people traveling solo who'd roam the city with me.
Once I made it to the guest house, the sweet smile of the owner convinced me to postpone buying the flight back after a much-needed nap.
I ended up staying.
Varanasi was the highlight of my trip to India and to date I still wish to go back.
-Claudia from My Adventures Across The World
3. A Bus Ride Into The Himalayas
File this under India travel horror stories, at least the beginning of it.
The time had come for my two-month visa in India to end, when a series of small disasters struck, forcing my carefully laid plans to change.
My love of traveling standby and living in the exhilaration of the moment backfired, and I had to backtrack from the magnificent banks of the Ganges in the holy city of Haridwar, back down to Delhi to try and find a new route out of India.
Arriving into Delhi in the afternoon, I scrambled around to find a bite to eat before sundown. I found a small restaurant near my hostel, but after a few bites of putrid, rotten flavored chicken I had a bad feeling and left, meal unfinished, to try get an early night.
But it was already too late. All it took was a few bites.
The next morning I was up early and headed to the bus stop before sunrise, thankful to have found a last-minute ticket on a long distance bus to Kathmandu.
The dirty, rickety old bus left from a dusty underpass — not a bus stop or station in site. It was full of upright seats with nowhere to recline and rest for the massive 26-hour journey ahead.
I was eight hours into a long windy journey through lush jungle when the food poisoning took hold. Without warning, I began violently vomiting — mostly into a bag I had, but also all over myself and my seat.
Despite this being one of my more embarrassing travel stories, it wasn't long before most of the other passengers were mad at me because the air conditioning wouldn't work with the windows up.
But I had nowhere else to be sick; there were no buckets, trash cans, or bags that could hold my relentless evacuation of what felt like everything I'd ever eaten.
There were only two other foreigners on the bus; women who offered me sips of water and medicine.
I was sick, sticky, and drifting in and out of feverish dreams for the next 18 hours until I was able to get to a hospital in Nepal. We passed through magnificent valleys through the Himalayas, I saw fireflies for the first time, we passed picturesque towns and tiger sanctuaries.
Despite being the sickest I've ever felt, in the most inconvenient of locations, I was constantly amazed by the beauty of India, and the kindness of the strangers I met along the way.
-Anna from Meander
4. Locked Down Abroad: A COVID Crisis
I had been head-first in a toilet for the past three days and had just mustered up the strength to drag myself to the nearby hospital for a drip when all hell broke loose.
The coronavirus had been on my radar for months now as I traveled across Asia, but when I arrived in India in early March they were still reporting no cases.
Naively, I thought this would be a great time to explore India since many travelers back in the United States and elsewhere were grounded.
Famous, last words.
I went from food-poisoning to panic as the entire country shut down around me.
Hooked up to my IV, I couldn't exactly just head to the nearest airport. And with only 14 hours to leave the country, the 10-hour drive to Delhi from Udaipur seemed impossible.
The decision to stay was made for me.
For the next month, I was a captive prisoner in my lovely guesthouse. Thankfully, I had splurged on a decent place when I got ill.
The streets of India were silent.
This wasn't a USA-style lockdown. You couldn't just leave to get groceries or take-out.
Instead, you were to remain in your home — which was enforced by police wielding wooden batons — aside from the allotted hour every few days when the local market would open.
As all hope began to fade that COVID-19 would have a quick and simple conclusion, I contacted the embassy.
I spent my evenings sitting on our rooftop, recovering, laying in the warm Indian sun, watching some of the most spectacular sunsets I'd ever seen. Udaipur is known for them.
Every evening at 6pm locals all took to their roofs and banged pots, pans, anything they could get their hands on. A sign of solidarity, that we were all in this together.
When the US finally secured repatriation flights, I had to find a way to get from Udaipur to Delhi. Fortunately, finding a driver was not difficult. Most had been unable to work for the past six weeks.
After talking to countless government officials, the paperwork sent to us was taped to the windshield of our taxi and we set off in the dead of night.
We were stopped 26 times by police barricades enforcing curfew laws. Arguments ensued. But in the end, they finally let us pass to the airport.
India's infamous 10-lane highways were empty aside from long-eared cows and roaming wild pigs.
My lockdown in India was not the way I wanted to see the country but I'll always savor those moments spent on my rooftop in India dancing in the rain and watching sunsets amidst the chaos.
-Geena from Beyond the Bucketlist
5. How My iPhone Flashlight Saved My Life
A couple of years ago, my family of six went to India.
One of our destinations was Ranthambore National Park in Rajasthan, Northern India.
It was a dream of mine to do a tiger safari and Ranthambore is one of the few places left in the world where Bengal tigers roam free.
While there, we glamped in gorgeous tents just outside the park. On our first night, our hosts prepared a beautiful dinner next to a campfire. It was pitch dark beyond the fire.
After dinner, I was tired and decided to walk back alone along dark paths to our tents using my iPhone which barely lit up the path a few feet beyond me.
As I approached my tent, I saw a large lumpy creature outside. I could not see anything else, so I thought it was a cow or one of the deer from the park. I was almost upon it when it startled and bolted away.
I couldn't see where it went, but it didn't matter as I was tired and only wanted to go to bed.
As I started to unzip my tent, I felt something behind me. The hairs on the back of my neck stood up as I turned and tried to find what it was.
Sensing movement above me and casting my iPhone flashlight upwards, there, to my horror, was a Bengal Tiger staring down at me.
I screamed for help, but nobody came. Turning back to the tiger with my flashlight I noticed it blinked and looked away.
Then I turned back to the tent and tried desperately to unzip the door, but only managed a bit. I then turned back to the tiger with my flashlight. Back and forth, and back and forth, until I slowly unzipped the tent door.
Each time, I pointed my flashlight at the tiger, it blinked and looked away, but did not move.
Eventually, I realized that I was blinding it each time with my flashlight and knew that I had a chance to survive.
Finally, the tent door was fully open and I jumped inside.
-Nicole from Go Far Grow Close
6. A Night To Remember…Or Forget
One of the scariest, indelible, and craziest travel stories I'll ever tell has to be this one.
My family was off to one of our dream destinations:
Ladakh, India.
Rather than taking an easy flight from New Delhi to Leh, we decided to take on a road trip that's counted among the best road trips in India.
YES, THE BEST!
The road journey follows one of the most dangerous — and exciting — highways in the world, Leh Manali Highway.
The twisty 490-kilometer (~305-mile) long highway is all things risky and beautiful, with challenging and unpaved snow-carpeted passes, deep gorges, high altitude plains, and never-ending streams.
The oxygen levels drop drastically as you gain height. That's another challenge!
We made several pitstops on this road journey to get acclimatized to low oxygen levels.
One of the pitstops was Sarchu. Unfortunately, staying at Sarchu camps was a mistake, though we realized that quite late.
Sarchu is infamous for low oxygen levels, which we didn't know. Lack of research, I guess.
Unforgiving chilly winds, horribly low-temperature levels, and the oxygen shortage made us feel sick. The situation was quickly becoming one of our worst travel stories.
We were shivering even under three blankets and were gasping for air. The situation worsened and the kids started vomiting due to lack of oxygen. The camp officials were unable to help.
We had no option but to leave the camp. It was 2am by this point and our driver warned us that it would be stupid to drive on treacherous roads in the pitch dark.
But we had no choice but to leave the dreadful situation.
We took a risk and left Sarchu in the middle of the night. It truly felt like the longest night of our lives.
As if that wasn't enough, our car got punctured near Lachung La Pass — one of the most perilous passes of all — and there was not a single soul in sight.
By this point, the events of the night were adding up to become one of the scariest travel stories I could ever tell. And if this all wasn't terrifying enough, my husband then had to hike a few kilometers — when the oxygen levels were already low — to get help.
We finally got help (God Bless that man who fixed our car!) and survived, or rather thrived, the riskiest highway in the world.
Each travel experience, good or bad, becomes a part of you, helps you grow, and redefines the meaning of life.
That night taught me that challenges make life meaningful and worth living.
-Anjali from Travel Melodies
7. A Crazy Border Crossing
After spending three months adventuring all over Northern India, from the high-altitude desert-scape of Spiti Valley to the golden city of Amritsar, my partner and I were ready to move on to another destination on our backpacking adventure; a destination that was so close, we would be heading there on foot.
After hours upon hours of research, we decided to take a chance on India's closest neighbor and deepest foe; a country that used to be a part of India itself:
Pakistan.
On the morning of August 3rd, 2019, after spending the past five days falling in love with the culinary and temple delights of Amritsar, we were finally ready to leave incredible India and cross the Wagah Border that separates the Indian city of Amritsar from the Pakistani city of Lahore.
Unfortunately, not only did we overestimate what time the border was open until, but we also underestimated how long it would take to reach said border.
In typical Samantha fashion, we ended up leaving our Amritsari guesthouse a bit too late before calling our Uber.
As I tried to put in the destination, I was faced with the glaring realization that Uber wouldn't allow me to select the Wagah Border as a drop-off point, and the last "pinnable" location would have meant walking over two kilometers (~1.2 miles).
After we finally got into our driver's car and tried to explain this, he simply did not understand why we had all of our bags.
While accustomed to tourists visiting the Wagah Border to see the famous daily border closing ceremony, it seemed to be the first time he'd encountered riders looking to actually be left at the border.
After what felt like an eternity of back and forth as I obsessively watched the clock tick closer and closer to 3:30 pm — the time the border officially closed — he relented and we were on our way.
After a whole year researching this infrequently visited country, we were finally on our way to the foodie city of Lahore…
…but not before a whole lot of stress.
It quickly became apparent that the border wasn't as close as we had thought, and my anxiety levels increased tenfold.
As soon as we approached what appeared to finally be the separation between the two lands, I could see hundreds of Indians preparing to attend the infamous ceremony.
Running around seemingly aimlessly as we hopped out of the car, we were finally pointed in the right direction by an army official, who made sure to remind us that there wasn't much time.
The entire process of stamping out of India and having our bags checked was permeated with stress:
It was 2:57pm and we still had to "cross" the border — and even then we still had to go through Pakistani customs!
With the help of some friendly border agents, we managed to cross the line that used to never exist with mere moments to spare.
Breathing a sigh of relief, we slowed our pace as we handed over our passports to the Pakistani official guarding the gate.
"Welcome to Pakistan," he said.
And what a welcome it was.
It was almost as if the crazy border crossing was some sort of prequel, as the four months that followed were some of the wildest and most memorable of my entire life.
And the craziest part?
Said months ended with yet another crossing back into India, where instead of learning from our mistakes, we ended up stamping back into the country with even less time to spare!
Perhaps the third time will be the charm?
Only time will tell!
-Samantha from International Detours Travel Blog
8. Being "Tom Hanks" In India – 24 Hours In Delhi Airport
I wasn't even meant to be in India.
Sitting in the international lounge of Delhi Airport, in the eyes of the Indian police force, I was in India.
But to the team of border agents that had put me there, I was not. I was instead in "no man's land" unable to leave the airport. I felt like Tom Hanks in the movie Terminal.
Let this be a cautionary tale to all – make sure you have an Indian Visa.
These days Indian Visas are easier to come by thanks to an e-Visa system for most nationalities that can be acquired as little as four days before travel.
But back in 2010, an Indian Visa meant the hassle and slog of visiting a not-so-local embassy and a fair amount of paperwork.
Except — and here's the rub — I hadn't even realized I needed one.
I was heading back from a glorious trip from Nepal to the United Kingdom after trekking to Everest Base Camp, high on yak butter, mountain air, and the "taste" of success.
In my mind, I'd hit proverbial gold by getting very cheap flights from Kathmandu to Delhi to Mumbai to London. It meant a three-legged route over most of the routes that flew direct (very expensive) or with one connection in India (still fairly expensive), but I had saved hundreds of my hard-earned English Pounds.
But I hadn't thought through the following:
Touching down in Delhi meant picking up my bag and then transferring both bag and myself to the Domestic Terminal for a national flight.
That meant stepping foot properly on Indian soil, and that meant having a Visa.
All of which meant I ended up having to cancel my two flights — with no refund due to my incompetence — and spend a huge amount of money on a last-minute flight to re-route directly to London. A flight, moreover, that left in 23 hours time having just missed the daily flight out.
Luckily, Delhi Airport had just been renovated, and it was comfortable. But 24 hours is a long time to kill with no Indian money and just Pringles for company.
The hours blurred as I slipped in and out of sleep. At around the 20-hour mark, Pringles long-gone and bored of trips to the free water faucet, I cracked.
I put my credit card down on a full breakfast buffet despite the extortionate cost I thought I would be lumbered with. It turned out to be $6 USD when I received the bill, chuckling in hindsight, a month later.
But it's definitely not a mistake I'll make again.
-Dave from Dave Chant
Inspiring Travel Stories About India
9. Experiencing True Hospitality In Jaipur
It was my first solo female travel trip outside of Europe.
I had always wanted to go to India and therefore decided to go to Rajasthan, India's most colorful desert state.
As a student, I was limited to my college breaks which happened to be the monsoon season in India.
I knew the monsoon wasn't the best time to travel to India, but I was lucky with the weather. There was hardly any rain.
The other perk of traveling off-season was the lack of tourist crowds; however, this also meant that I rarely met other foreign travelers. Being overwhelmed by the culture shock of India, I felt lonely sometimes.
My first three weeks in India were a roller coaster.
As a young white girl, I got a lot of attention and was confronted with my fair share of hassles and scams. There were times I wanted to run away and take the first plane back to my hometown.
At the same time, I was amazed by the beauty and diversity of Rajasthan. After a rough start, I slowly started to fall in love with India.
It was in Jaipur that I knew I would love India forever. By that time I was dying to meet some fellow travelers to share all the crazy things that I experienced. Therefore I decided to sign up for a full day tour to the palaces and forts that surround the city.
I started my day hopeful, but when I entered the tour bus it was full of South Indian tourists. Being the only white lady on the bus, there was a lot of staring and giggling. As the tour guide explained the program, most eyes were set on me and I felt really awkward.
Thankfully, things soon changed, and I got to see the kindness of strangers while traveling.
At the first stop, one family asked me to sit with them and they gave me a cup of tea from their thermos.
At the next stop, families shared their homemade lunches with me. All these families made sure I did not feel alone for one minute.
Although we could not communicate with words, hospitality needs no language and the day ended up being a heartwarming experience.
-Ellis from Backpack Adventures
10. Becoming A More Confident Traveler In Varanasi
Before I traveled to India, I was nervous to explore the country and I was unsure of what to expect in a culture so different from my own.
I was raised in the USA and had been living in Denmark for two years, but I knew that India would be a significant culture shock.
My plan was to travel to India on my own and meet a tour group for a 25-day tour heading from north to south. At the urging of a friend, I booked three additional nights on my own in Varanasi after my tour ended.
When I landed in Delhi to begin my group tour my nervousness was at a high. The massive city, the constant car horns, and the erratic driving of my airport transfer welcomed me to India.
That first night I was on my own and I went right to my hotel room. Overwhelmed, I thought that I would be crazy to think I could travel solo in India at the end of the trip. 
As I relaxed, I slowly became acculturated and comfortable in India. I found the beauty in the chaos of the northern cities and by the end of my trip I was ready to fly to Varanasi.
My nervousness evolved into confidence and I felt a sense of achievement as I returned to the north and made my way to Varanasi. I loved exploring so many places in Varanasi — the city is a stunning and magical destination.
I loved getting out on the Ganges River and experiencing the sunrise and sunset ceremonies on top of exploring temples.
It's hard to believe I started in Delhi, almost afraid to leave my hotel room, and finished in Varanasi, feeling like I could travel anywhere solo.
India really changed my confidence as a person and as a traveler and I can't wait to go back.
-Derek from Robe Trotting
11. Escaping Life & Loneliness
I was standing at the end of the ridge. Chilly winds were stroking my hair and I was there, admiring the greatness of the mighty Himalayas.
This was my first escape; my first solo trip. I'd come here to mend the pain of losing someone and to find peace.
One hazy morning in Lucknow, I booked a ticket to McLeodganj, a small suburb in Himachal Pradesh.
Nothing was clear for me. I was overwhelmed with doubt, fear, uncertainty, and an ache in the heart; the kind of ache you feel when you know something terrible is about to happen but you can't do a thing to change it.
You see, I was just a college kid who knew nothing about buzzwords like "self-discovery," "finding peace," or "letting go." I was on the verge of breaking up with my long-time girlfriend; forced to discover that nothing is permanent in life. My chaotic mind had a hard time processing this truth.
I was stepping out of my home state for the first time, reaching Himachal via Delhi. Overrun by mixed feelings of delight and dilemma, I hopped on the bus from Kashmiri Gate ISBT and reached my destination the next morning after an eight-hour drive.
But…what was next? What was I supposed to do? Where would I find peace? I'd never been given a guidebook for this.
I wandered the streets of McLeodganj, observed monks near the Dalai Lama Temple, and gazed at the sunset. There was no one to talk to me or to laugh with me.
There I was, alone.
But, this wasn't a bad thing. Soon, I found myself watching local kids smile, dancing to the rhythm of a stranger's guitar, and eating whatever I liked.
Solo travel was providing freedom I hadn't felt in years. I found solitude when I'd expected loneliness.
I returned home with clarity and peace within. A decision that was taken in haste became one of the best I've ever made in my life. From then on travel became therapy to me; a solace I always look forward to.
You see, we complicate life too much; overthinking, irrational fears, and doubts.
Our minds become our own enemies. But clarity comes when you let go of control and let go of your mind to wander, to see possibilities, and to realize that the world isn't so bad at all.
In fact, it's quite the opposite.
-Vipin from Misfit Wanderers
12. Kindness On The Road In India
This is an inspiring travel story about the kindness of strangers; an angel helping me out when I stood helpless and penniless in a completely unknown place.
It so happened that I was solo backpacking in the interiors of Tamil Nadu, in South India, and the region was new to me. I didn't know the local language and most of the time had to manage by sign language.
Once I was traveling in a crowded public bus in rural Tamil Nadu. It was the last leg of my journey and so far I was happy that I could manage it well.
The plan was to reach a place from where a night bus would take me to Chennai and from there I would fly back home. On the bus, a woman with an infant sat next to me. Her child was crying badly and the woman kept adjusting her position to feed him under a shawl.
The sun had already set. After some time, I got off at a place that was just a stop for connecting buses, with about 10 people waiting around. There was only one night bus going to Chennai.
Getting off the bus, I slipped my hand inside my sling bag for my wallet…
…when I realized I had been pickpocketed!
At the bus stop, nobody could understand what I was saying due to the language barrier, and I didn't have a dime on me to buy a further ticket for the only night bus to Chennai. All my money and cards were gone — and the bus I'd been on was gone, too!
Suddenly a teenager appeared and asked me in broken English what was wrong. He narrated the story to others and people started advising me to be careful and to learn how to avoid pickpockets.
While they were still chatting, I moved away from the ticket counter, feeling completely clueless about what to do next.
Luckily, a few minutes later the teenager appeared again with some money. Apparently, the boy had requested fellow passengers to help and they all contributed 10 Rupees each!
The amount was sufficient to buy me a ticket and some refreshments. All of those who gave money told me to accept the offering, and the situation also commanded that I do so.
I had actual tears in my eyes. My trust and faith in strangers grew immensely after that day.
-Nisha & Vasu from Le Monde the Poetic Travels
Do you have any short India travel stories of your own?
Maybe you have some India travel horror stories or inspiring travel stories to add to the list?
Enjoyed these stories of India? Pin the post for later!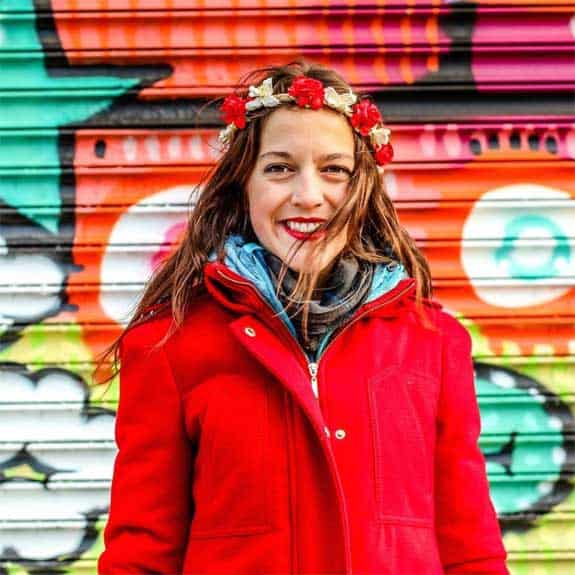 Hi, I'm Jessie on a journey!
I'm a conscious solo traveler on a mission to take you beyond the guidebook to inspire you to live your best life through travel. Come join me!
Want to live your best life through travel?
Subscribe for FREE access to my library of fun blogging worksheets and learn how to get paid to travel more!