The Perfect 3 Day Porto Itinerary
By Megan Jones. This guide to spending 3 days in Porto contains affiliate links to trusted partners!
Are you trying to plan a 3 day Porto itinerary, but need help making the most of your time there?
Then you're in the right place!
This guide will take you through the best of what this pretty Portuguese city has to offer. From exploring the historic Old Town to tasting Porto's namesake port wine, the below itinerary will ensure that you see all the must-visit spots in Porto.
Whether you're a solo traveler or visiting with friends or family, this Porto 3 day itinerary is the perfect way to make the most of your time in this beautiful city.
Quick tip: While traveling Porto is safe, it's still smart to pack travel safety essentials. One top pick is the She's Birdie Personal Safety Alarm, which is TSA-approved and can help scare away potential attackers. Other recommendations include Clever Travel Companion Pickpocket-Proof Garments and Speakeasy Travel Supply Hidden Pocket Scarves.
Free Resources For Your Porto Itinerary
But first, before we go over a suggested itinerary for Porto, I invite you to grab Jessie's free Ultimate Travel Planning Kit — which includes 40+ travel resources — from printables to quizzes to itineraries — all meant to help you explore the world beyond the guidebook!
Some highlights of the kit include:
Free "Where Should You Travel Next?" personality quiz
Pre-plotted Google Maps for 45+ destinations
Printable travel journal with writing prompts
Packing lists for different types of trips
And more!
Once you've grabbed your copy, keep reading for tips for traveling to Porto and experiencing the best of the city.
Where Is Porto?
Porto is located in Northern Portugal and sits along the Atlantic Coast.
Portugal is located on the Iberian Peninsula in southern Europe, bordering Spain to the north and east and the Atlantic Ocean to the west and south.
Porto is the largest and main city of the Northern region and is the second largest city in Portugal after Lisbon.
Getting To Porto
If you're planning a trip to Porto then you'll be happy to know that it is a well-connected city with several transportation options available.
Below are some ways to get to Porto. You can use platforms like FlixBus and Omio to easily plan your transport around Porto — especially as both have user-friendly sites in English.
Getting to Porto by plane
The most convenient way to get to Porto is by plane. Francisco Sá Carneiro Airport (OPO) is located just 20 minutes from Porto's city center.
The airport receives regular flights from major cities across the globe all year round.
Once you arrive at the airport, you can take a taxi, bus, or metro to get to your accommodation.
Getting to Porto by train
Porto is also well-connected by train. In fact, you can take a train from several cities in Portugal including Lisbon, Coimbra, Aveiro, and Braga.
The main train station in Porto is called Campanhã Train Station and it's located just outside of the city center, so you'll need to take a bus or use the metro to get to your hotel once you arrive.
Getting to Porto by bus
If you're traveling on a budget then taking a bus to Porto might be the best option for you. There are several bus companies that operate in Portugal including FlixBus (which has a site in English) and Rede Expressos that connect Porto to several cities in both Portugal and Spain.
There are several bus stations across the city; but one of the main ones is Campo 24 de Agosto, which is located near the city center.
Getting to Porto by car
If you prefer to drive, you can rent a car and drive to Porto from almost anywhere in Europe. You can also use a platform like Discover Cars to quickly compare your rental options while saving up to 70%!
Portugal has a good network of highways and driving in Portugal is generally pretty safe and easy.
Keep in mind that parking in Porto can be difficult, especially in the city center, so it's best to park your car outside of the city center and take public transportation to get around.
Getting Around Porto
Porto is a compact city, meaning you can easily explore it on foot. The city also has an efficient public transportation system that includes buses, trams, and various metro lines. Here's a breakdown of the different ways to get around Porto:
Metro
The metro system in Porto is modern, efficient, and really easy to use. It has six lines that cover most areas of the city including the airport.
You can buy tickets at the metro stations or by using the Andante Card, which is a rechargeable card that you can use on all public transportation in Porto. The Andante Card is more cost-effective if you plan to use public transport a lot during your stay.
Bus
Porto also has an extensive bus network that covers most areas of the city. The buses are comfortable, air-conditioned and they run frequently. You can buy tickets on the bus itself or by using the Andante card.
Tram
Taking the tram is a popular way to explore Porto's historic center. The trams are vintage and charming; but, they do get very crowded during peak hours.
The Line 1 tram takes you from the city center to the mouth of the Douro River, passing through several historic neighborhoods along the way.
Taxi
Taxis are widely available in Porto and they are relatively affordable compared to other European destinations. You can hail a taxi on the street or use a ride-sharing app like Uber or Bolt.
Bike
Porto is a bike-friendly city and there are several bicycle rental shops where you can rent a bike for a day or more. Biking is a great way to explore the city's parks and waterfront areas; however, be aware that Porto is a hilly city so be prepared for some uphill biking.
Best Time To Visit Porto
Porto features a moderate climate meaning it's a great place to visit at any time of year. The best time to visit for weather would be from May to September when the temperatures are at their warmest.
During these months, the weather is warm and the sun comes out almost every single day. Rain is very rare, making it the perfect time to enjoy the city's outdoor attractions and activities.
If you're looking for a more budget-friendly time to visit then consider traveling during the shoulder season which is from March to April and October to November.
During the shoulder season, crowds are smaller meaning you can enjoy the city's attractions without the hassle of long queues. Additionally, the prices for hotels and flights are slightly lower.
Is Porto Safe?
According to Travel Safe-Abroad, Porto's crime rates are low, and typically your main concern will be avoiding pickpockets and scams.
That being said, like any other tourist destination, you should always take precautions to ensure you remain safe.
Here are some tips to help you stay safe during your trip to Porto:
Be aware of your surroundings, especially in crowded areas, tourist attractions, and public transport.
Avoid carrying large amounts of cash and valuables with you. Use a money belt, a secure bag, or pickpocket-proof clothing to keep your belongings safe.
Keep your passport and other important documents in a safe place such as in a hotel safe.
Be cautious of pickpockets. They often work in crowded areas and tourist hotspots.
Only use licensed taxis or Uber/Bolt. Avoid unmarked taxis or drivers who just approach you on the street.
Don't leave your belongings unattended, especially in restaurants, cafes, and bars.
If you're traveling alone, avoid walking in dark or isolated areas at night.
Overall, Porto is a really safe city and most travelers have a great experience. I recently spent a month living in Porto and never felt unsafe once.
Where To Stay In Porto
When it comes to places to stay, there are plenty of options to choose from depending on your budget. Here are some of the best areas to stay in Porto:
Ribeira
If you want to base in a great location, Ribeira is the historic center of Porto that lies along the riverfront. It is best known for its colorful buildings and bustling restaurants that overlook the Douro River. It is the most well-known postcard image of the city and the overall best place to stay in Porto.
Click here for a list of top-rated hotels in Ribeira.
Baixa
Baixa is located right in the heart of the city. It is the perfect area to stay in if you want to be close to all Porto's main attractions like Livraria Lello, São Bento Station, or Clérigos Tower. It is also home to many shops, cafes, and restaurants.
Click here for a list of top-rated hotels in Baixa.
Miragaia
Miragaia is a picturesque and quiet neighborhood located on the south bank of the Douro River. It is a great place to stay if you're looking for a more relaxed atmosphere away from the hustle and bustle.
Click here for a list of top-rated hotels in Miragaia.
Cedofeita
Cedofeita is a trendy neighborhood also located in the heart of Porto. It is known for vibrant street art, independent shops, and lively nightlife. It is a great place to stay if you want to experience the creative side of Porto and be close to some of the best bars and clubs in the city.
Click here for a list of top-rated hotels in Cedofeita.
Vila Nova de Gaia
Vila Nova de Gaia is located on the other side of the Douro River, opposite Porto. It is famous for its wine cellars where you can taste some of the best Port wines in the world. It is a great place to stay if you want to learn more about the history and production of Port wine and enjoy stunning views of Porto from across the river.
Click here for a list of top-rated hotels in Vila Nova de Gaia.
Is 3 Days In Porto Enough?
Porto is a charming city with a lot to offer — from historic sites to breathtaking views; however, if you're short on time, you may be wondering if 3 days is enough to see everything that the city has to offer. The answer is, it depends on what you want to do and see.
You can easily visit Porto in 3 days as it is more than enough time to see the city's main attractions. That being said, if you want to take a day trip to the Douro Valley, visit Porto's nearby beaches, or explore some of the lesser-known neighborhoods then you may need more time.
Keep reading to find out exactly what to do in Porto for 3 days.
3 Days In Porto Travel Map
To help give you a lay of the land, here is a map for visiting Porto. It includes most of the main points and activities mentioned in this 3 day Porto itinerary:
Click here for the interactive version.
3 Day Porto Itinerary: Quick Overview
Before we breakdown exactly what you should do with 3 days in Porto and why, here is a quick overview of the perfect Porto itinerary:
Day 1 in Porto:
Day 2 in Porto:
Visit Majestic Cafe & São Bento Train Station
Explore Livraria Lello
Attend a live Fado performance
Day 3 in Porto:
Explore Jardins do Palácio de Cristal
Tour the Port wine cellars
Experience Porto nightlife in the Foz District
3 Day Porto Itinerary: Breakdown
To help you make the most of your time in Porto, here's a breakdown of the best Porto itinerary for 3 days which includes everything you should see and do:
Day 1: Exploring Porto's Historic Center
Morning: Visit the Clérigos Tower & Porto Cathedral
Start your day by visiting Clérigos Tower which is one of Porto's most recognizable landmarks and one of the most incredible viewpoints. In fact, this 18th-century bell tower offers amazing views of the city from above. Be warned that you do need to climb 240 steps to get to the top!
You can also take a look at the church on the lower level. They even have a free organ performance every day at 12PM.
Afterward, head to the nearby Porto Cathedral which is a Romanesque-style church that dates back to the 12th century — making it one of Porto's oldest buildings. You can admire the intricate carvings and stained glass windows before heading to your next stop.
Afternoon: Stroll through Ribeira & cross the Dom Luís I Bridge
After lunch, take a stroll through Ribeira, which is the historic riverside district of Porto. This area is full of colorful buildings, narrow streets, and charming cafes — and is also home to the impressive Palácio da Bolsa (Stock Exchange Palace). The whole area is actually a UNESCO world heritage site.
Be sure to cross over the top level of the iconic Dom Luís I Bridge offering panoramic views of the Douro River and the whole city of Porto. On the other side of the bridge, you'll find the Vila Nova de Gaia district, which is home to many of Porto's famous port wine cellars.
The Dom Luís I Bridge is truly an icon of the city and one of the many reasons to visit Porto.
Evening: Enjoy dinner & drinks in Galerias de Paris
For dinner head to Galerias de Paris, a trendy neighborhood full of bars and restaurants. This area is known for its lively nightlife scene and there are plenty of options for dinner and drinks.
I'd recommend trying some traditional Portuguese dishes like bacalhau (salt cod) or francesinha (a hearty sandwich filled with meat and cheese). Afterward, explore the area and enjoy a drink or two at one of the many bars within walking distance.
Day 2: Discovering Porto's History and Culture
Morning: Visit Majestic Cafe & São Bento Railway Station
Start your second day in Porto with a visit to the iconic Majestic Cafe on Rua Santa Catarina, a historic coffeehouse that has been serving locals and tourists since 1921.
The Belle Époque-style decor and elegant ambiance will transport you back in time as the cafe still retains many of its original features. Enjoy a cup of coffee or a light breakfast — but be warned: this place is very pricey.
Afterward, head over to the São Bento Railway Station — known for its stunning azulejo tiles. Give yourself some time to appreciate the intricate beautiful blue and white designs that depict important moments in Portugal's long history. The station is still in use so you'll likely catch a glimpse of a train passing through.
Afternoon: Explore Livraria Lello
No 3 day itinerary for Porto, Portugal would be complete without a stop at Livraria Lello — one of the oldest and most beautiful bookstores in the world. The neo-Gothic facade and Art Nouveau interior are simply breathtaking and look like a work of art.
You can wander through the shelves of books, walk up the elegant red staircase, and look up at the magnificent stained-glass ceiling.
Evening: Attend a Live Fado Performance
End your day with a traditional Portuguese experience: a live fado performance. Fado is a genre of music that originated in Lisbon but has since spread throughout the country. These emotional ballads are sung in Portuguese and are usually accompanied by guitar.
Head over to a local bar or restaurant that offers fado performances and enjoy this authentic cultural experience. Casa da Mariquinhas is one of the most popular places in Porto to catch a Fado show.
Day 3: Tasting Porto's Wine
Morning: Explore Jardins do Palácio de Cristal
Ready to explore Porto? Start off your day with a stroll through the beautiful Jardins do Palácio de Cristal. This stunning park features a collection of well-maintained gardens that offers breathtaking views of the Douro River and the city.
As you wander around, you can admire the lush greenery, exotic plants, colorful flowers, and diverse range of wildlife that call this place home including peacocks and chickens!
Afternoon: Tour the Port Wine Cellars
Porto is famous for its port wine (they even named the city after it!) and so no trip to Porto is complete without a visit to one of the many port wine cellars.
Most of the port wine cellars are found in Vila Nova de Gaia which sits on the other side of the river across from Porto. It's easy to access by crossing over the Dom Luís I Bridge.
You can take a tour of the cellars to learn about the history and production of port wine. You'll also get the opportunity to taste some of the finest port wines while you're there. Sandeman is one of the most popular.
Evening: Experience Porto nightlife in the Foz district
End your day by experiencing the vibrant nightlife of the Foz district. This beautiful district is situated along the Atlantic coast and offers stunning views of the sea.
You can spend your evening exploring the many bars, restaurants, and nightclubs while enjoying live music, dancing, and delicious food and drinks.
And that's exactly how you should spend 3 perfect days in Porto!
Fun Tours In Porto
If you've got a little extra time or want to swap in a guided experience for something mentioned above, here are some top-rated tours to add to your 3 day Porto itinerary:
Click here for a full list of Porto tours.
Cost Of A 3 Day Trip To Porto
Planning a trip to Porto can be exciting; but, it's really important to know the costs involved so you don't go over budget. The good news is that Porto is relatively cheap compared to other European cities. Here's a breakdown of the estimated costs for a three-day trip to Porto.
Accommodation
The cost of accommodation in Porto varies depending on the type of accommodation you choose. A budget hotel or hostel costs around €20-€30 per night, while a mid-range hotel or Airbnb costs around €50-€80 per night. For luxury hotels, expect to pay around €150-€200 per night.
This map can help you compare your options. It's set to show hotels and rentals in the Ribeira district, but you can easily change this based on where you're staying:
Transportation
Porto has a well-connected public transport system that makes it really easy to get around the city. A 24-hour public transport ticket costs around €6 while a taxi ride from the airport to the city center will cost around €20-€25. If you prefer to explore the city on foot then it's free!
Food and Drink
Porto is known for its delicious cuisine and wine and you definitely don't want to miss out on trying some of the local dishes. A meal at a budget restaurant will cost around €7-€10 while a mid-range restaurant costs around €15-€20. A glass of wine at a local bar or restaurant costs around €3-€5.
Activities
You could spend as little or as much as you like on activities. A walking tour of the city usually costs around €15-€20 and a basic port wine-tasting tour will also cost around €15-€20.
If you're on a budget then there are plenty of free activities to enjoy such as visiting the city's beautiful parks and gardens or just exploring the Ribeira riverfront by foot and crossing the Dom Luís I Bridge.
Overall a 3-day trip to Porto will cost between €200-€400 depending on your accommodation, transport, food, and activities. You also need to add on the cost of flights which will vary drastically depending on where you fly from.
Flights from the US and Canada tend to cost between €420 and €1,260 while flights from the UK and other locations in Europe can be as cheap as €85 to €255.
With careful planning and budgeting, you can enjoy all that Porto has to offer without breaking the bank.
Porto Travel Insurance
When visiting Porto — or anywhere else in the world — it's wise to get travel insurance.
One of the best travel medical insurance for travelers is SafetyWing as they've got a large network and offer both short-term and long-term coverage — including coverage if you're traveling for months as well as limited coverage in your home country.
Additionally, SafetyWing is budget-friendly and offers $250,000 worth of coverage with just one low overall deductible of $250.
Click here to price out travel insurance for your trip in just a few clicks.
Frequently Asked Questions About Visiting Porto
Here are some answers to commonly asked questions about planning a 3 days in Porto itinerary:
Q) How many days do you need in Porto?
To fully explore and experience Porto's attractions, you should spend between 3 and 4 days in Porto. You can see the main attractions in 2 days; but, 3-4 days will allow you to fully explore the city and maybe even take a day trip to the Douro Valley.
Q) Why is Porto so popular?
Porto is a popular city break because it offers a mix of old-world charm, stunning architecture, mouthwatering food, and the legendary port wine scene. It's also located along the banks of the Douro River making it very scenic.
Q) Is Porto less touristy than Lisbon?
Yes, Porto has way fewer tourists compared to Lisbon. Porto receives fewer tourists each year as it's not quite as famous as the Portuguese capital. This means that Porto generally has a more authentic and laid-back feel to it.
Q) What do tourists do in Porto when it rains?
Porto offers a range of interesting indoor activities that are perfect for rainy days. These include visiting the city's museums, exploring the historic Livraria Lello bookstore, enjoying wine tastings in cozy cellars, indulging in traditional Portuguese cuisine, or simply taking shelter in a charming cafe.
Q) What should someone see with only 1 day in Porto?
With only one day in Porto, you should prioritize visiting the iconic Dom Luís I Bridge for amazing panoramic views of the city, exploring the historic Ribeira district with its colorful buildings and riverside charm, and experiencing a wine-tasting tour at one of the port wine cellars in Vila Nova de Gaia.
Porto 3 Day Itinerary: Final Thoughts
Hopefully, you enjoyed this Porto, Portugal 3 day itinerary! From exploring the historic Ribeira district to indulging in the local gastronomy and port wine, Porto offers a captivating blend of culture and charm.
There is truly so much to do and see. And while 3 days in Porto is pretty quick, with careful planning, you'll have time to enjoy some of the city's main highlights and cultural experiences in just a few days.
In short, if you're thinking of booking a trip to Porto, you won't regret spending time in this incredible city. And if you're visiting Portugal, you should definitely add Porto to your plans.
What would you add to this 3 day Porto itinerary?
Enjoyed this Porto 3 days itinerary? Pin it for later!
About The Author
Megan Jones is the writer behind the luxury travel blog Traveller's Elixir. She is a full-time traveler and writer who has lived in various countries across the globe. Her travel tips have been featured in the Metro, Time Out, and Thrillist amongst others. Follow her travels on Instagram (@travellerselixir).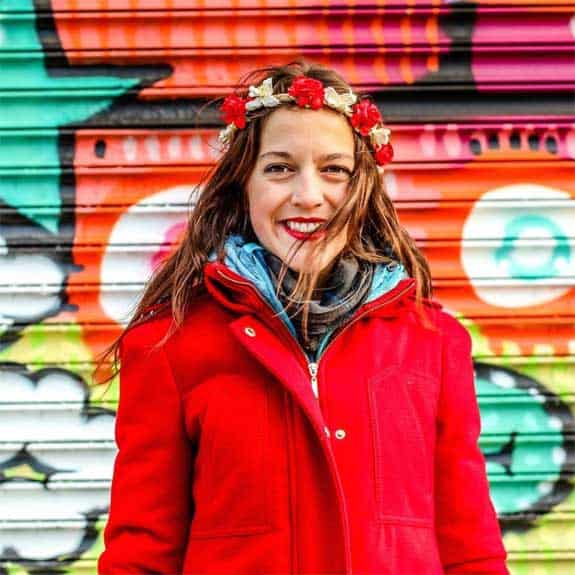 Hi, I'm Jessie on a journey!
I'm a conscious solo traveler on a mission to take you beyond the guidebook to inspire you to live your best life through travel. Come join me!
Want to live your best life through travel?
Subscribe for FREE access to my library of fun blogging worksheets and learn how to get paid to travel more!