Know Before You Go: Essential Tips For Traveling Croatia
Traveling Croatia?
Don't miss these essential travel tips to know before you go!
Feel free to also add your own advice in the comments below.
1. It's A Really Easy Destination For Solo Travelers
Along with having a designated backpacker circuit, there are tons of great hostels, the locals often understand English, and public transportation is reliable and easy to navigate.
As soon as I arrived in Zagreb — which, by the way, should be listed in every Croatia travel guide — I felt like I'd been there 1,000 times.
For example, when I landed I needed to get to Hostel Swanky Mint at the Frankopanska. I asked the airport information how to get there, and they instructed me to take the bus, which ran every 30 minutes and was 30 Kuna (~$4.30 USD) — to the main train station to pick up Tram 6 (10 Kuna/~$1.45).
Both the bus and tram were labeled, as were all the stops, so it was easy to find my hostel.
2. A Backpack Is Preferable Over A Suitcase
I traveled through Croatia with a small carry-on suitcase and was kicking myself for it for a few reasons.
For one, you get charged to leave your luggage in the underbelly of the bus, usually only $1-$2, but still.
The other more important reason was that along the major routes there were a few parks I would have liked to stop in and hike, but couldn't with a suitcase.
For example, it would have been much easier to stop at Plitvice Lakes National Park on the way from Zagreb to Zadar; however, I was forced to go to Zadar, drop off my luggage, then head 90 minutes back in the direction of Zagreb to go to the lakes.
3. You Will Not Have A Problem With WiFi
Especially in Zagreb.
The main square and most eating and drinking are outfitted with free WiFi, not to mention the city has one of the richest cafe cultures I've ever seen.
4. Eating & Drinking Are Often Separate In Zagreb
One thing I found baffling in Zagreb was the difference between a cafe or bar and a restaurant.
In Zagreb, it's not uncommon for a bar or cafe to only serve drinks, due to a law that prohibits the sale of food in places where smoking is allowed.
Once a local explained this to me it became clear why so many of the venues I'd walked into had nothing edible to serve.
5. Do Not Refer To Croatia As Being In The Balkans
To many locals, this is an insult. The truth is, while geographically Croatia and the Balkans share similarities, their cultures are completely different.
My guide Alida from Blue Bike Zagreb explained that Croats feel much more kinship toward Central Europe, and Zagreb in particular feels closer to cities like Vienna and Budapest.
Another example can be seen with the term "Balkan Wars," which Croatians call the "Homeland Wars."
6. Croatia Is Extremely Affordable
Obviously being affordable is relative — especially when visiting Europe —  but I think most Western travelers would find Croatia to be extremely affordable.
Some price examples: $14.40 for a four-hour bus ride from Zagreb to Zadar, $3.45 for a kebab, $1.38 for the tram, and $0.97 for a coffee or soda.
What tips would you add for traveling Croatia?

Also Check Out:
Exploring The Waterfalls Of Croatia's Krka National Park [Photo Essay]
Croatia Travel: Exploring Zadar During Off-Season (With Essential Year-Round Advice)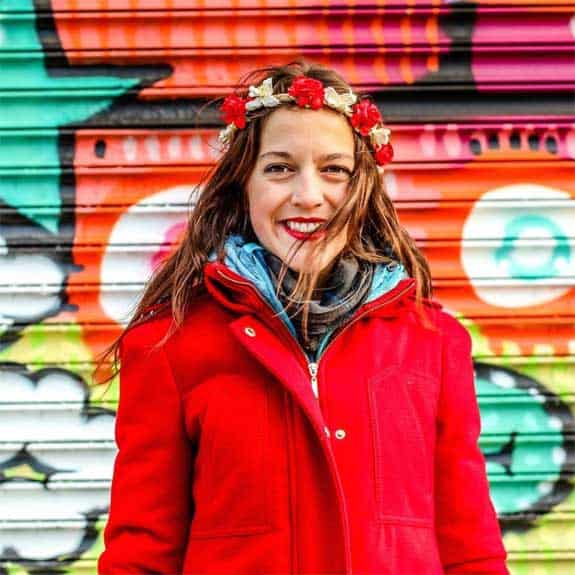 Hi, I'm Jessie on a journey!
I'm a conscious solo traveler on a mission to take you beyond the guidebook to inspire you to live your best life through travel. Come join me!
Want to live your best life through travel?
Subscribe for FREE access to my library of fun blogging worksheets and learn how to get paid to travel more!