How To Find Fare Error Deals & Insanely Cheap Flights
*This post contains affiliate links. I only recommend products I love and think you would, too!
Is there anything better than finding an airline fare error, and booking an
unbelievably
cheap flight? To most travelers, probably not; however, the question isn't whether finding flight glitch deals is worthwhile. It's where to actually find them. Luckily, in this blog post, I share the answer. Social media and online forums are good places to find flight error deals. The problem with these options, though, is that you need to monitor them closely. For many, this isn't feasible. Another option is to use an error fare website. These typically cost money, though with the amount you'll save on flights the small price for access to glitch airfares and sales is worth it, even if you only book one flight all year. For instance, I recently started using
Mighty Travels Premium
, a platform that collects and analyzes airfare data from around the world to help travelers snag incredible deals to anywhere and everywhere, and who have graciously sponsored this post.
They offer a 30-day free trial, which means you can join for free to start immediately booking cheap airfare. In fact, on average you'll save $190 per ticket.
Psst, don't forget to pin this post for later!
Upon logging in, a few deals I see right off the bat from New York include:
New York – Orlando for $96 round-trip
New York – Athens for $348 round-trip
New York – London for $381 round-trip
New York – Paris for $275 round-trip
New York – Marrakesh for $437 round-trip
New York – Guangzhou for $428 round-trip
Keep in mind, Mighty Travels Premium offers more than just a flight search engine. I'll talk about some other features below.
Click here to start your free 30-day Mighty Travels Premium trial
How To Score Fare Error Deals & Insanely Cheap Flights
Note that Mighty Travels Premium does not earn a commission from airlines or online travel agencies (aside for Momondo, which pays them a fixed fee). They are completely data-driven, with a focus on finding incredible flight deals, including error fares. Each day, they look at 3,000+ major airports around the world, and 450,000+ fares. Mighty Travels Premium divides the globe into 11 regions, with users receiving about 200-300 deal fares per day for their region. Once you sign up for your free trial, you'll have instant access to your Mighty Travels Premium dashboard. This is where you can set your preferred departure airport(s). You can also customize your notifications for airfare glitch alerts and deals, such as if you want to filter certain cabin classes and how often you'd like to receive texts and email notifications sharing flight deals. You can also opt to receive flight deals and error airfares via text and email in real time.
This is highly recommended, as glitch deals can disappear at any time.
Another thing that is handy in this section of the dashboard is the ability to set a destination filter. So if you've been dreaming about
a specific solo female travel destination
, are trying to book
an epic South of France road trip
or are craving a
tapas-filled trip to Granada
, you can get notified when relevant flight deals pop up.
Click here to start your free 30-day Mighty Travels Premium trial
Searching For Fares
Let's look at a live example. I've been wanting to go to Belize, so I'll use that in my search. After entering in my parameters — such as cabin class, price range, an airline alliance, and Skytrax rating — I'm shown two fares. This is what the better deal looked like in my search: Look at how much information the results provide! Not only can I book a cheap flight, but I can better understand what a good flight deal truly is for that airline and route. Bonus: You get quick access to information like visa requirements and baggage rules.
Click here to start your free 30-day Mighty Travels Premium trial
Flight Deal Notifications
In the Mighty Travels Premium dashboard, you're provided tips on how to use the platform based on what type of traveler you are. For instance, if you're a mileage runner vs a digital nomad, there will be different best practices for you to get what you want out of your flight deals. If you're reading this post on error flight fares, it's likely you'll fit into the category that wants glitch fares sent to your phone and inbox. As shown in the screenshot above, the fare error deals you'll receive are typically 75%-90% cheaper than typical flight prices. Personally, I've been getting flight deal alerts ranging from 32%-88% off.
Click here to start your free 30-day Mighty Travels Premium trial
Hotel Deals Too
A bonus to using this platform is that you can also snag great hotel deals. As you can see above, there are plenty of hotel deals for less than $100 per night in cities all around the world. If you see a hotel price you like, you can then go to the Mighty Travels Premium flight search to see if you can also snag a great flight deal for
a truly budget-friendly trip
.
Click here to start your free 30-day Mighty Travels Premium trial
How To Get Cheap Flights: Other Tips
Of course, there are other
ways to score low cost airfare and travel
. Personally, I like to monitor Twitter accounts like @TheFlightDeal and @SecretFlying. There are many flight deal accounts, but I like these two because they show a lot of flights from New York. Make sure the little bell on Twitter is tapped so you receive notifications. Having the bell toggled, as shown in the screenshot above, allows you to get flight price mistakes and airfare glitch alerts right on your phone. Just check out this glitch airfare @SecretFlying shared yesterday: To me, it makes sense to use both Twitter and Mighty Travels Premium, especially as the latter offers a free trial. So far, I've seen different deals and error flight fares using both strategies. Remember, flights tend to be the most expensive part of a trip. Once you book a cheap flight, it's much easier to make the rest of your trip budget-friendly as needed.
Click here to start your free 30-day Mighty Travels Premium trial
What's the wildest fare error you've ever scored?
How do you find glitch deals and save on travel?
Please share in the comments below!
Enjoyed this post? Pin it for later!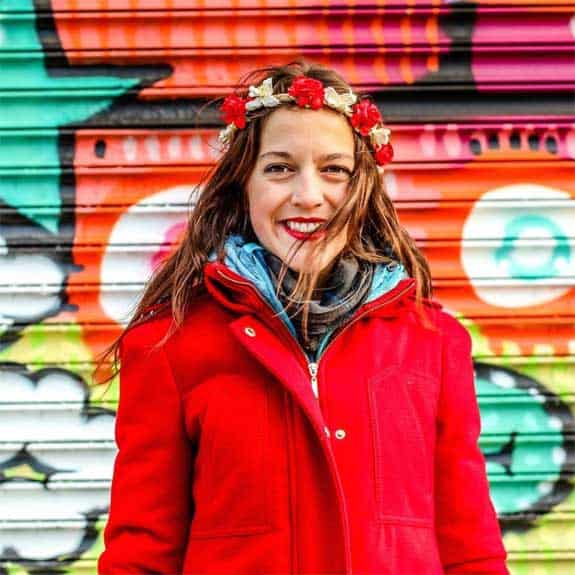 Hi, I'm Jessie on a journey!
I'm a conscious solo traveler on a mission to take you beyond the guidebook to inspire you to live your best life through travel. Come join me!
Want to live your best life through travel?
Subscribe for FREE access to my library of fun blogging worksheets and learn how to get paid to travel more!