Should I Get Trip Insurance? These 10 Stories Prove The Answer Is YES!
Should I get travel insurance?
It's a question many travelers ask.
Look, we all hope our trips go as planned; but the truth is that in life, things happen.
And that doesn't change when we travel.
In fact, it's especially true when we're exploring out of our element.
Want proof?
The following 10 crazy short stories will make the answer to the question "Should I get travel insurance?" very clear.
Note: This post contains affiliate links to trusted partners I think you'll love!
Psst! Don't forget to pin this post for later!
The Best Travel Insurance Option
Not sure which insurance company to use?
My favorite travel medical insurance for digital nomads is SafetyWing, a product made by digital nomads for digital nomads.
SafetyWing has a large network and offers both short-term and long-term coverage — including coverage if you're traveling for months as well as limited coverage in your home country.
Additionally, SafetyWing is budget-friendly and offers $250,000 worth of coverage with just one low overall deductible of $250.
Another great option for travel insurance is World Nomads, the travel insurance of choice for many frequent travelers.
Specifically, I love their Positive Footprints Network program, which allows you to give back to the communities you visit through micro-donations.
Pretty sweet!
On that note, let's dive into the travel horror stories that will make you vow to always get trip insurance.
1 ) Winter Weather In Iceland
"I bought travel insurance for my trip to Iceland last year as a just-in-case guard against winter weather. We took an overnight flight to Iceland and started driving south toward Vatnajökull National Park, where we were scheduled for an ice caving trip.
We were an hour from our hotel when a blizzard popped up. I drove through a vortex of snow, barely able to see the road. We couldn't continue to the hotel we'd booked and were forced to stop for the night. Luckily, we got the last room at a hotel. Our travel insurance paid for the new hotel, our dinner and phone calls.
The Extreme Iceland tour bus wasn't so lucky and had to sleep at the gas station. My wife and I joked we were more extreme than Extreme Iceland. I've been sold on travel insurance ever since!"
– Lindsey Danis, writer and traveler
2 ) Stolen Passports In Porto
"I was having an incredible time exploring the Portuguese city of Porto, and was returning to my 3-star hotel to change and get ready for one final night out on the town. To my shock, my room had been 'relieved' of many items while I was sightseeing, including a hidden pouch with passports needed to board tomorrow's return flight.
Luckily, my travel insurance included coverage for emergency document replacement which is extremely expensive otherwise. My girlfriend and I were able to get emergency replacement passports and board our flight back home while saving over $400."
-Avichai, X Days In Y
3.) Mini-bus In Mozambique
"A few years back, my sister's arm was clipped by a mini bus while the driver was trying to avoid potholes in Mozambique. She had an x-ray at the local hospital, but because the gear was so outdated, it didn't pick up a fracture. It wasn't until a couple of weeks later that it was picked up on the way home in Hong Kong. Luckily, her travel insurance came through and paid for all the medical costs — and a business class seat home."
– Anthony, The Travel Tart
4) Honeymoon Blues
"On our honeymoon in Greece last September, my husband and I got very sick. We weren't able to leave our hotel room, and missed our private car and tour of Santorini sites. Our hotel, Kapari Natural Resort, called a doctor for us and he made an in-room visit. It turns out we got sick from the feta cheese left out in the sun on our catamaran tour. He administered a shot to my husband and wrote us both prescriptions. The hotel was amazing and went out to get our prescriptions; however, this was not how we planned to spend our honeymoon.
From bed that day, I started the travel insurance claim process. When I returned to the states, I submitted our doctor's bill, pharmacy bill and excursions. About a month later, we received almost $1,000 USD from the travel insurance company. It was well worth having travel insurance and I'd definitely recommend it, especially for an international trip."
-Sarah, DC Travel Girl
5) Family Emergency
"Earlier this year my 93-year-old grandfather fell ill. My husband and I thought it was the end. We were traveling in Europe at the time as part of our year-long honeymoon, and cancelled everything we could and flew home immediately to be with him in the hospital.
Well, thankfully he is still with us — and possibly immortal?! — but we were out a ton of money from our cancellations! Travel insurance to the rescue! We sent in all of our paperwork promptly and received back almost everything we requested. Our policy nearly paid for itself!"
– Lia, Practical Wanderlust
6) Vineyard Bruises
"While on my 20-month career break, I passed through Mendoza, Argentina. During my week there, I did what everyone recommends you do: rented a bike to travel between vineyards. It was a really fun experience — until I hit a gravel patch and took a tumble.
Although not obvious at first, I really did a number to my knee. Luckily, I had travel insurance and was able to visit a doctor in Paris who helped a tiny bit. Later an I also visited an orthopedic surgeon in Atlanta, Georgia who was able to do more for me and my injured knee. All of the expenses I incurred were covered by my insurance.
While there is definitely effort required to submit all of the forms correctly, I was pleasantly surprised by the smooth process. Several months later, my knee was healed and I was as good as new."
– Katrina McGhee, life coach
7) The Grouchy Dog At The Buddhist Temple
"While traveling this year in Asia, my husband Chris got bit by a grouchy old dog while we were visiting a Buddist Temple. We were in Phuket, Thailand and the threat of rabies is very real over there. Fearing the worst, we knew our day had just changed a lot.
Luckily, we have been using long term global medical insurance for all our big trips. We went to the hospital and learned Chris would need to get the series of rabies shots. Luckily, now the treatment is to give five shots in the arm and they are administered over the course of a month. During our first visit, Chris was actually being treated along with two other people who were getting the rabies shots, too. In the end, everything turned out fine.
What at first seemed like a travelers worst nightmare became another traveler's tale: The Day My Husband Got Bit By A Grouchy Old Dog at a Buddist Temple."
– Tiffany, Vagabond Way
8) Eye Infection In Central America
"When I planned my move to the UK from New Zealand I added a tour through Central America and South America en-route. The trip was on a tight budget as I didn't have a job waiting for me at the end. With all the outdoor activities in Central America I wore my contact lenses most days.
After one particularly long day my right eye felt really irritated. When pharmacy eyedrops didn't help, I visited a doctor and to my shock was diagnosed with a severe fungal infection. I was told it would require close monitoring and I would be sensible to fly home if it didn't improve quickly.
I rang my travel insurance and they reassured me that all appointments, medication and travel costs would be covered. It was a stressful situation, but at least that meant I could make the best decisions for my health rather than be limited by what options I could afford. Fortunately I didn't have to cut my trip short as my condition improved, but I still required expensive specialist care once I arrived in the UK. I'm so thankful I took out insurance because if they hadn't covered my medical expenses I could not have gone through with the move!"
– Esther, Rabbit Hole Travels
9) Family Emergency In Central America
"I was two months into my 12-month trip backpacking Central America when I received the news that my grandfather had not one, but two heart attacks and was in intensive care at the local hospital. By the time my family told me, we more or less knew that even if I managed to get a flight out of Nicaragua the next day that I would still not make it home before he passed.
I wanted to be with my grandma during the difficult time so I did get a flight the following day. My grandfather passed while I was on my last flight from Florida home to Pennsylvania. My travel insurance reimbursed the cost of my flight to get home without any trouble — all they required was a death certificate — and I was able to use that to buy my flight back to Central America a few months later. '
If I hadn't been reimbursed for the flight, I'm not sure when or if I would have been able to continue my travels. Now I know the answer to "should I get travel insurance?" is always yes!"
– Sky, Sky vs World
And an issue everyone should be aware of…
10) Infection In Ireland
"I thought I had my travel insurance all sorted before I went on a four-month adventure. The first 30 days were covered by my credit card and I bought insurance from the same company for the rest of the trip; however, having the two separate plans, even with the same company, backfired.
I got sick in Bosnia; coughing, wheezing, and short of breath. A week later in Ireland I realized I needed to go to a doctor. Turned out I had a lung infection and would need x-rays. I called my insurance ahead of time to sort out what to do. After all, x-rays aren't cheap. But, when I explained that I had gotten sick in the first 30 days of my credit card coverage and needed x-rays under the new coverage, they told me no.
It didn't matter that I had insurance with the same company. I had two different plans and I was sick and diagnosed before the second one took into effect. Therefore, rendering it ineffective.
Stupid? I think so, but from now on I always buy insurance for the entire length if it's over the 30 days. I learned the hard way it's not worth the risk."
– Hannah, Eat Sleep Breathe Travel
What's your answer to the "Should I get travel insurance" question?
---
Enjoyed this post? Pin it for later!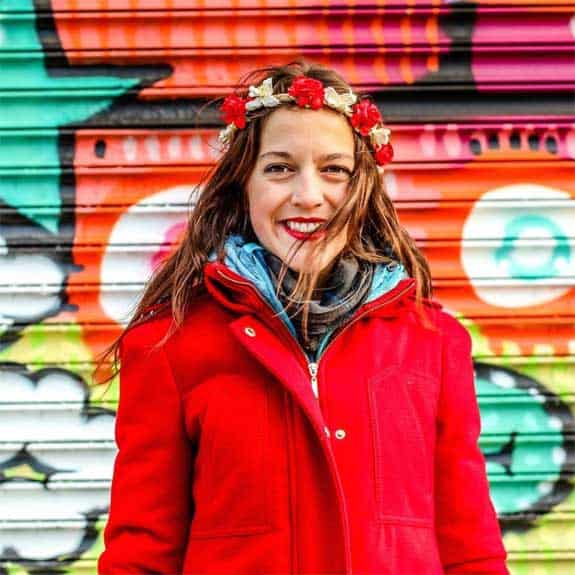 Hi, I'm Jessie on a journey!
I'm a conscious solo traveler on a mission to take you beyond the guidebook to inspire you to live your best life through travel. Come join me!
Want to live your best life through travel?
Subscribe for FREE access to my library of fun blogging worksheets and learn how to get paid to travel more!