How To Immerse Yourself In A Culture When Traveling
When visiting a foreign culture, most travelers want to get the most out of their experience abroad. While it is easy to simply sit back and observe as an outsider, one cannot truly get an authentic and educational experience unless they immerse themselves in the culture they are visiting. Here are some tips on how to move from being an outsider looking in to actually becoming a part of the community.
Befriend Locals
When traveling, it can be easy to seek out people who are just like you. Other Westerners will share with you a common language, customs, social etiquette and an understanding of being a foreigner in a new place. However, if you only socialize with people who are from the same culture as you, then what's the point of traveling? Look for opportunities to meet locals and learn more about the local culture. Head to a non-touristy bar, stop in a cafe that is a local favorite, wander through a bookshop and ask someone about what they're reading or spend a day volunteering on a local project. Another idea is to offer some type of service to locals, such as tutoring or gardening help. If you look around, you will realize there are endless opportunities for meeting locals.
Learn Local Customs And Act Accordingly
Before going to a foreign country, it is imperative that you research the local customs and etiquette. If you don't, there is a good chance you'll make a fool of yourself, offend someone or worse. Many Westerners believe the only difference between them and the locals is language, clothing and food. However, did you know that in Morocco and many Middle Eastern countries it is offensive to eat with your left hand? Or that in South East Asia you should never touch someone's head or sit with your legs extended? Were you aware that in Dubai women actually receive summons tickets for wearing short skirts and shorts? Do your research beforehand to avoid making a social faux pas — or worse.
Try New Foods
It is a sad truth that no matter where you go in the world, you are almost always going to find a McDonald's. If you are in a place that has any niche for tourism, you will also be able to find countless restaurants offering Western cuisine and English menus. Do you really need another burger with fries? Not only are these places more expensive, but when you are in a foreign country you should be trying local fare. Seek out the more "mom and pop" establishments or sample some street food. This can also be an opportunity for you to interact with a local by asking someone who lives in the area to recommend some delicious, non-touristy restaurants. If you have already befriended a local, another idea is to ask them if they would like to cook together.
Avoid Hotels And Resorts
Avoid staying at expensive hotels and resorts, and instead look for family-run bed and breakfasts, guesthouses and, your best bet, homestays. For mom and pop type accommodations, a simply Google search can give you what you are looking for. Furthermore, if you volunteer somewhere, a homestay can usually be arranged for you or you can try SE7EN. Otherwise, CouchSurfing can allow you to stay with locals and get to see the area from their perspective.
Enroll In A Class
This can be done before and/or during the trip. Maybe you're going to Italy and are interested in visiting some of the major historical sites such as the Pantheon and the Colosseum. Before leaving for your trip, sign up for an Italian History class to get a more enriching experience while visiting the sites, or enroll in a language course and learn how to speak conversational Italian before going to Italy.
Or maybe you will be Thailand and would like to learn the basics of the language beforehand. Enroll in a language course. During the trip, it is always fun to get to know the culture through food and drink with cooking classes, wine tastings, and brewery tours. Local exercise classes, for example, a Tai Chi class in China, also provide an interesting glimpse into the culture while also helping you stay fit on the road. Figure out your interest, whether it be art, history, architecture, gardening, language, cooking, fitness or something else and sign-up for a class that will give you insight into the practices and customs of the locals.
Open Yourself Up To New Ideas
Traveling to new places is a great way to expose yourself to new ways of thinking and concepts. Because these ideas seem foreign at first, many tourists will look at them as being "weird" or irrelevant to their own lives; however, if you open yourself up to learning and understanding these foreign concepts you may find they have the ability to enhance your own life. Let's say you take a trip to Thailand where there is a predominance of temples and Buddhist thinking. Seeing 100 Buddha statues in one room, giving food to monks at sunrise and believing you may have been the member of the royal family in a past life may sound crazy at first, but if you look deeper into the ideas of Buddhism and why followers of this thinking do the things they do, you may find a new way of gaining a peaceful mind for yourself. No wonder they call Thailand the Land of Smiles.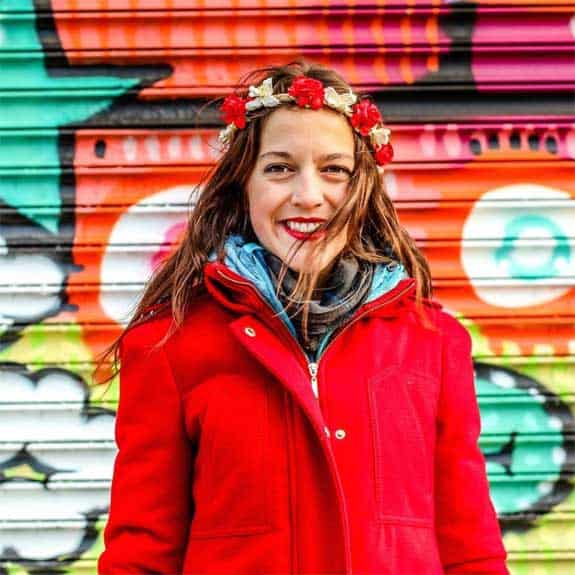 Hi, I'm Jessie on a journey!
I'm a conscious solo traveler on a mission to take you beyond the guidebook to inspire you to live your best life through travel. Come join me!
Want to live your best life through travel?
Subscribe for FREE access to my library of fun blogging worksheets and learn how to get paid to travel more!