What Everyone Should Know About Planning A Trip To Bhutan
Surprisingly, the majority of the people I told about my Bhutan trip prior to departure had never heard of the country, hadn't the slightest idea where it was located and had never met anyone who had been there.
People asked me if it was safe, curious as to why a tourist destination could be worth visiting but so largely undiscovered and chronicled.
The reason has nothing to do with safety, and much to do with the exorbitant costs of visiting and atypical pre-departure rules.
When travelers visit places like French Polynesia, Oslo and Melbourne they understand these destinations are expensive because the items and experiences purchased have a higher price.
That being said, budget travelers can always get around this, at least somewhat, by cooking their own meals, CouchSurfing or finding cheap accommodation, and forgoing guides for DIY touring.
In Bhutan, it is not an option to shop for more budget-friendly itinerary alternatives, as there is a nightly price no matter what you eat or do.
Update: Since writing this article, you can now pay for your Bhutan trip with a credit card – meaning you no longer need to miss out on getting miles and points or worrying about the safety of your cash paying through a bank transfer. Keep this in mind while reading about how to pay for your Bhutan travels below.
One quick tip before we dive into the experience:
Grab my free Ultimate Travel Planning Kit — which also includes a downloadable Google Map of my full Bhutan itinerary.
Add the map to your phone to have it ready to go for your trip!
Bhutan Is Unique
Before we dive into planning a trip to Bhutan, I've got a video for you:
Watch it first to learn exactly what makes Bhutan such a special place.
This also gives insight into why it's so expensive to visit Bhutan.
There truly is nowhere else like it on Earth.
Then, when you're ready, continue reading.
Paying For Your Bhutan Travel Vacation
For the miles and points obsessed road warrior — like me — you will die just slightly inside when you have to transfer this money via wire transfer instead of using your dedicated credit cards (and their dedicated points programs).
I will admit wiring ~$3,000 and knowing I missed out on 6,000 miles on my Capital One Venture Card or the 1% cash back on my BankAmericard Cash Rewards card was not an easy thing to swallow.
But, you often get what you pay for.
The model Bhutan Tourism uses may not be easy to digest at first, but what you get in return is a more responsible way of traveling.
Here, you'll explore authentic culture, as Bhutan is only visited by those who really want to see it —instead of just anyone wanting to take an exotic selfie.
Pre-Travel Costs
Bhutan is unlike any other destination I've ever been to in terms of the pay structure and procedure for paying, as mentioned above.
On the transfer you note the tour company you're going with and their address, and the tourism board will give them the money as needed.
In Bhutan it's illegal to go without a guide or to go with a "guide" who isn't registered with the tourism board, so this helps them control this.
Note there will be bank transfer fees involved.
For example, Bank of America (BOA) charges $45 for an international transfer in US Dollars, which you have to transfer in as mandated by Bhutan Tourism.
I actually tried to send the money in local Bhutanese Ngultrum currency to save a bit on the transfer (BOA only charges $35 for this) but the Bhutan Tourism Board rejected it, and I had to re-send in US Dollars.
Along with a $40 visa fee, you'll need to pay $200 per night (December through February and June through August), or $250 per night (all other months).
There's also a $40 per day surcharge for solo travelers, and a $30 per day surcharge for groups of two.
While it seems like a lot — and it is — you must remember this covers all 3-star accommodation, food, a licensed local guide, domestic ground transport, camping/trekking gear and entry fees for attractions.
Moreover, 35% of this goes to the government to help provide the community with free education, free healthcare (even for you while you're there), poverty alleviation and infrastructure building/enhancements.
Wondering if Bhutan is worth the price?
Here is more information on Bhutan travel costs.
Recommended Operator
I went with Bhutan Tourister, and was very happy with my experience.
The owner, Kinley Wangchuk, was extremely helpful both before, during and after (I had numerous followup questions for my blog posts) the trip.
Please use this booking form for inquiries with them.
Essential Packing Tips
Here is some important Bhutan travel advice:
In terms of money, you will get a much better exchange rate on large bills vs small.
For example, instead of bringing five $20-dollar bills, bring a single $100 dollar bill.
The currency in Bhutan is the "nu," and as of March 2016 was about $1 USD = 66.58 nu, or $100 USD = 6,658 nu.
Make sure to bring books, journals, sketchpads and things to do that don't involve being connected to Wi-Fi, as this will not always be available (though most of my hotels had a decent connection).
Some of my favorite on-the-road reads include:
You may want to purchase a KnowRoaming sticker beforehand to get local rates on calls and texts and to sign up for an inexpensive data plan.
You can also have your cell phone carrier unlock your phone so you can purchase a local SIM card in Bhutan.
I recommend TashiCell for the best possible connection.
You'll obviously want to keep your gadgets and camera charged, so a plug adapter is essential.
I like this global travel adapter as it also has USB outlets for charging multiple gadgets and a built-in surge protector.
I also recommend bringing a GoPro Hero 6 for high resolution video footage and wide-angle shots, especially worthwhile during the many hikes and scenic drives you'll undoubtedly experience.
Druk Airlines allows 11 pounds for carry-on bags, so unless you're going when it's hot or can wear all your warm clothing, you will likely have to check a bag.
After paying $860 round trip JUST to and from Bangkok, I was happy to know this was free…
…and that there was a full meal as well as a separate snack box served!
**Below you will find my full packing list for this trip.
Visas
I needed a visa for Bhutan.
Actually, I had to show this visa before being given my boarding pass at Bangkok International Airport (BKK).
Don't leave home without securing this visa, which your Bhutan guide will help you with.
Vaccinations
As an American I did not need to get any vaccinations or medical checkups prior to departure.
I recommend checking the CDC website to determine if your nationality requires vaccinations.
Getting To The Airport
Definitely get to the airport at least two hours beforehand if you're leaving from Bangkok, which I believe most tourists do.
Why?
Well, you'll need to wait in line to check your bags and get your boarding pass — no online check-in or printing at home — and go through security.
Moreover, there's an added passport control area for departures in BKK that can have very long lines.
It took me about 25 minutes to get through just this area.
If your hotel is closer to DMK airport, give yourself an extra hour and a half and take their free airport shuttle to BKK.
The shuttle itself takes about an hour, and comes about every 30 minutes.
You will need to show proof of departure from BKK to board the shuttle.
Or, if you'd prefer, you can book a private transfer with KiwiTaxi.
They offer affordable transfer between airports, as well as anywhere else you may want to go in Bangkok.
Suggested Packing List
Please keep in mind I visited Bhutan in January, when it's cold and dry. You may need to amend this slightly when visiting in hotter months.
Carry-on suitcase. I'm currently using a Ricardo Beverly Hills 20-Inch 4 Wheel Expandable Wheelaboard, though if I had more money ($399, to be exact) I would go for the Bluesmart Connected Carry-On, which charges your gadgets, weighs and tracks itself and logs trip data via a paired app.
Passport & necessary visas/medical documents
Personal medications
Beside-U Backpack for hikes and day trips (so comfortable with so many pockets!)
TravelMore International Travel Adapter with USB ports
Aromaflage perfume & DEET-free insect repellent in one
Clever Travel Companion pickpocket-proof garments. I personally use the underwear and tank.
3 pairs of Smartwool socks
7 pairs of underwear. I personally like ExOfficio, as they're comfortable, quick drying, moisture-wicking and so light they feel like a second skin.
Two sports bras; 1 regular bra
Two sundresses
1 pair of Soffee shorts
1 pair of leggings. Modcloth has a good mix of neutral and fun prints.
1 pair of Stonewear Breathe Pants, which can be born as dressy or lounge pants
2-3 moisture-wicking tops, including at least one turtleneck
Tights for added warmth
Frogg Toggs Rain Suit jacket and pants set (though if you bring a heavy water-proof coat you can just bring the rain pants)
A warm water-proof coat, like the Columbia Women's Snow Eclipse Mid Jacket.
1 pair of gauchos or capris
3-4 nice fitting tees/tanks you can dress up or down or use as an undershirt. I'm a fan ofLife is Good inspirational tees.
2 winter shirts/sweaters that look nice with leggings
1 thin hoodie
1 button-up sweater that can be worn on its own or as a light jacket
1 Classic BUFF for warming your head, neck and face
1 BUFF hat and neck warmer set (if where you're going is really cold and you need the extra protection)
Gloves, like the ExOfficio Vona Gloves
An intervalometer for taking non-douchey selfies, or at least less douchey than with a selfie stick
SteriPEN (if going somewhere where the tap water isn't drinkable)
SmugMug or equivalent for storing photos
Laptop/device of your choice for uploading/editing photos. I love PicMonkey for editing as it's essentially "Photoshop for Dummies" and has tons of fun features.
Smartphone for Instagram, Kindle app and keeping in touch
Lancôme Miracle Cushion Liquid Compact Foundation. It's feels like a BB cream, acts as a foundation, I can get way with it as a concealer and it doesn't count toward my carry-on liquids.
Mad Hippie Vegan Vitamin C Serum. This may sound frivolous, but this serum is better than makeup, gives you a gorgeous glow and can help give you a skin health and moisture boost when you're not being 100% kind to your skin, such as when flying.
Sunscreen
Sunglasses
Glasses/Contact lenses/Solution
Comb/Ponytail holders/Bobby pins
Toothbrush/Toothpaste/Floss
Bandaids
Jiva Cubes for delicious pre-sweetened single-origin Colombian coffee on the go
Cavas slip-on shoes. I wear these for wandering around and with sundresses or dress pants.
Ahnu Montara II Waterproof Hiking Shoes. Great for sightseeing and adventure activities.
Necessary electronics chargers
Snacks. Some of my favorites include trail mix, protein bars, roasted almonds, cereal, pretzels and oatmeal.
Bonus Bhutan Travel Resources:
How To Hike To Bhutan's Breathtaking Tiger's Nest
13 Things That Make Bhutan Unlike Any Place In The World
Is Bhutan Worth The $250 Per Night Fee?
6 Highs & 6 Lows From A Trip To Bhutan
Exploring Bhutan's Phobjikha Valley, Land Of The Rare Black-Necked Crane
Exploring Jakar, The Switzerland Of Bhutan
There's A Place In Bhutan That Is Obsessed With Penises
10 Amazing & Immersive Experiences To Have In Thimphu, Bhutan
10 Reasons Why Bhutan Should Be Your Next Travel Destination
Have any Bhutan travel planning tips to add?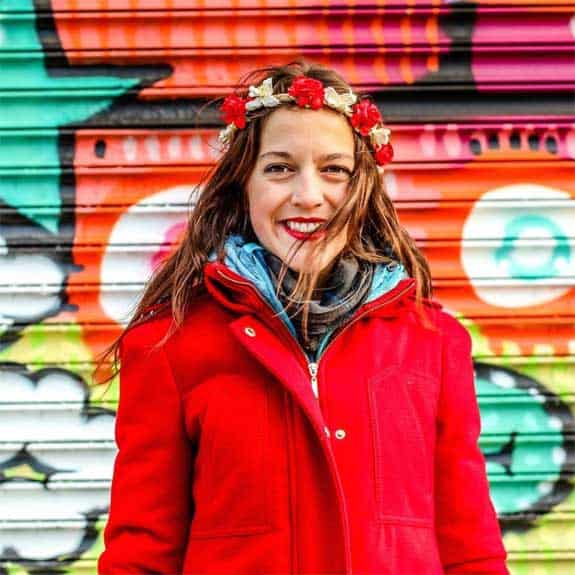 Hi, I'm Jessie on a journey!
I'm a conscious solo traveler on a mission to take you beyond the guidebook to inspire you to live your best life through travel. Come join me!
Want to live your best life through travel?
Subscribe for FREE access to my library of fun blogging worksheets and learn how to get paid to travel more!