Where To Go On Vacation In 2015 (Based On My Favorite Trips)
finding true love as a traveler
(not an easy feat!) to learning how strong I was by
biking my way around India
— and life-changing trips. And while 2014 isn't quite over yet, I'm already finding myself starting to plan my trips for 2015, which I hope will be just as good, if not better. To help you plan where to go on vacation in 2015, here are some suggestions based on my personal favorite trips.
1. Kyoto, Japan
This year I spent some time exploring Japan's Kansai Region, and really fell in love with the myriad experiences available to visitors — not to mention how easy it is to get around by train. Using Kyoto as a home base, you can explore green tea culture in Uji,
eat delicious Japanese comfort food in Osaka
(read: Okonomiyaki!), learn to make make soba in the soba-centric Izushi,
relax in the spa resort town of Kinosaki
, watch a local call over 1,000 deer using a French horn in Nara… there are just a lot of easily-accessible day and weekend trips. Kyoto itself is full of amazing experiences, like wandering through 5,000 Shinto Gates At Fushimi Inai Taisha Shrine, savoring a
shabushabu meal
, visiting a slew of UNESCO World Heritage sites,
taking part in a Japanese tea ceremony
and taking part in good luck traditions at
Kiyomizu-dera Temple
, to name a few.
2. Northern Germany
This year I spent some time traveling by train through Hamburg, Leipzig and Berlin in
Germany
. My main focus of the trip was exploring Berlin Wall history, as November 9, 2014, marks the 25th Anniversary of the fall of the Berlin Wall and I thought it would be a good time to go. In Hamburg, I fell head over heels in love with the borough of Altona, especially the Ottensen neighborhood, which reminded me of a German Brooklyn, with a bit of a hipster vibe and lots of re-purposed factories turned into alternative arts spaces, restaurants, bars and boutiques. Altona also had a beautiful waterfront where I was able to ride my bike rental. In Leipzig, my favorite attraction was the Spinnerei Galleries, an old cotton mill turned into an arts complex, with lots of galleries and studios that are free to visit. The art here is really thought-provoking and moving. For example, I met one artist named Sadia Sadia who had created a video installation that explored the feelings she had and her desire to connect with her mother, who had risked her life to cross the Berlin Wall and escape the German Democratic Republic. There there was Berlin, which is way to enormous to explain in just one paragraph. Like New York City, you can spend months here visiting the museums, art institutions, independent galleries, restaurants, boutiques and landmarks and still not have scratch the surface. One quirky experience I had here was getting to try an eTrike, which is a silly-looking but fun-to-ride electric bike that can be used to explore the city. The East Side Gallery was another favorite of mine, not only because I love inspirational art, but because it represented the power and voice of the people oppressed by communism before the Berlin Wall fell down.
3. Temecula
Located only an hour from San Diego, Temecula is a true getaway, home to a 40+-cellar door wine country and an artisan-filled Old Town. To truly make the most of your time in Temecula, I recommend spending at least one full day exploring wine country, as each winery has its own distinct personality. For example, while
Lorimar Vineyards & Winery
fuses together a passion for music, art and wine,
Cougar Vineyard & Winery
features rare Italian varietals not common in North America, not to mention giant Adirondack chairs offering aerial views of the Valley. In Old Town Temecula, where only local shops are allowed to open, artisanal shops sell olive oils, cheese, wine, lavender-infused products, teas, spices, farm-to-fork eats and more.
4. The Exumas, Bahamas
To me,
the Exumas is like the Galapagos Islands' quirky little sister
. Where else can you swim with pigs, jump into a purse of nurse sharks, lounge on a deserted island only inhabited by giant iguanas, and snorkel the lair of James Bond (Thunderball Grotto was featured in
Never Say Never Again
and
Thunderball
) — all while enjoying the beauty of an idyllic paradise? What I also love is how none is it felt touristy. In fact, my boat trip through the different Exuma Cays was hosted by the manager of my hotel on his own boat, not a big tour company. In terms of food,
Santana's Cracked Lobster
is a life-changing experience, although Chef Dee's lobster is a closely guarded secret (trust me, I asked). I guess you'll need to go there for yourself to try it!
5. Kerala, India
I loved Kerala for many reasons, one of which was my mode of transportation. I traveled

bus-free through India

, hiking, cycling and kayaking my way around. Along with delicious (and inexpensive!) eats, healing Ayurvedic massage and cultural opportunities through museums and theaters, I was most impressed by the landscapes. Here, you can do everything from

cycling the fragrant cardamom route

to

trekking through the world's highest tea garden

. Moreover, there are a ton of sustainable accommodations full of cultural and outdoor activities, my favorite of which was Dewalokam, an organic spice garden and farm, adjacent to a bird sanctuary and river. The accommodation is a truly special place worth the trip in itself.

What destination(s) do you recommend for 2015? Please share in the comments below.

This past year has been a whirlwind of travel, and I've been fortunate enough to visit a number of great destinations. It's been a year of triumph's — from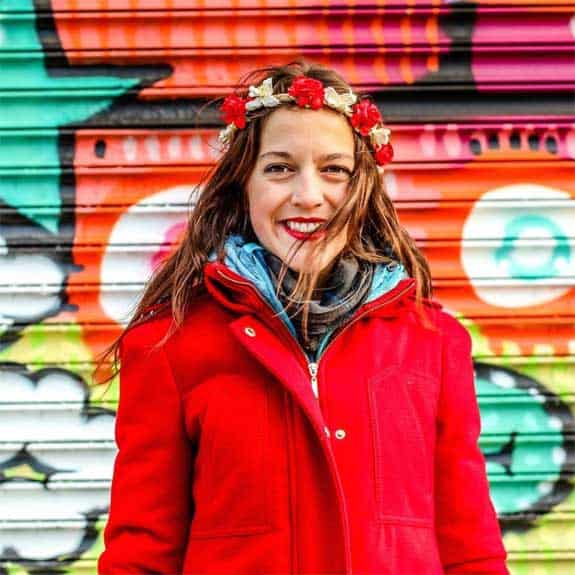 Hi, I'm Jessie on a journey!
I'm a conscious solo traveler on a mission to take you beyond the guidebook to inspire you to live your best life through travel. Come join me!
Want to live your best life through travel?
Subscribe for FREE access to my library of fun blogging worksheets and learn how to get paid to travel more!