Finding True Love At Kiyomizu-dera Temple In Kyoto, Japan
Japan attractions
to visit. Made of wood, the structure has burned down numerous times, although the building we see today — created without nails and featuring a thatched roof — was created in 1633. The story goes that a priest named Enchin saw a vision that instructed him to "look for the clear water origin of the upper reaches of the Yodo River. This is how he found this place — sitting over a waterfall at the base of Mount Otawa — we now call Kiyomizu-Dera Temple, or Clear Water Temple. Surrounded by forest you can take a nature stroll, drink from three crystal cascades for prosperity, enjoy aerial views of Kyoto city, or make a wish for good fortune by ringing a series of bells and calling for the gods. There are also 16 structural attractions to see on the grounds, some of which include the Hondo (Main Hall), Nio-mon (Gate of the Deva Kings), Uma Todome (Horse Stable), Shoro (Bell Tower) and Sanju-no-to (Three-storied Pagoda), to name a few. My personal favorite Kiyomizu-dera Temple activity was finding out I was destined for
true love
. The task involved walking between two boulders — spaced about 43 feet apart — making it from one to the other successfully with your eyes closed. This can be tricky not only due to the loss of sight, but also because of how crowded the temple gets. Luckily when I did it everyone was too busy staring and laughing at me to get in my way and I made it to the other side. Looks like I'm ready for love. Bonus: Follow the exit signs toward Sanen-zaka and Ninen-zaka Paths, where the houses and structures retain the same architecture since the Edo Period (1600-1867). It's also possible to walk to Kodaiji Temple and continue on to Gion, famous for its old world charm and talented maiko and geiko.
Have you visited Kiyomizu-dera Temple? What was the highlight for you? Please share in the comments below.
My trip to Japan's Kansai Region was sponsored by the Japan National Tourism Organization. I was not required to write this post nor was I compensated for it. All opinions are 100% my own.
Also Check Out:
Explore Italy's Amalfi Coast Taking Part In A Traditional Tea Ceremony In Tokyo, Japan A Tale Of Two Japans: From Cosmopolitan Tokyo To Okinawa's Tropical Islands

Kiyomizu-dera Temple in Kyoto was established during the eighth century, and today is one of the most interesting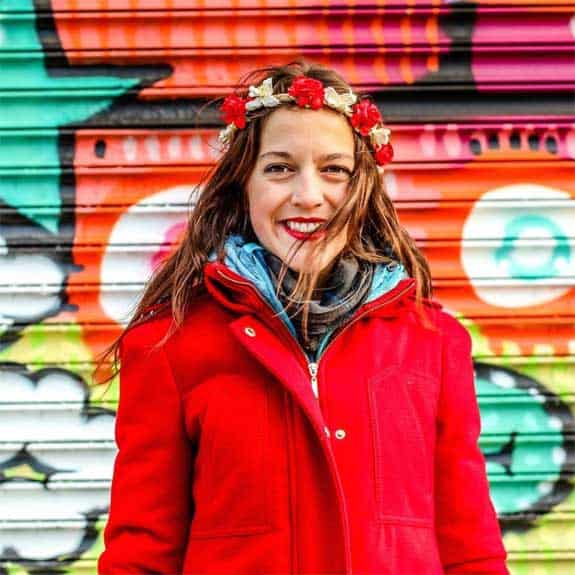 Hi, I'm Jessie on a journey!
I'm a conscious solo traveler on a mission to take you beyond the guidebook to inspire you to live your best life through travel. Come join me!
Want to live your best life through travel?
Subscribe for FREE access to my library of fun blogging worksheets and learn how to get paid to travel more!