Culture Shock: My First Onsen Experience In Japan
Japanese culture
. They are geothermally-heated public baths — although you don't actually wash in the baths, but before you enter them — heated to at least 25°C / 77°F. They can be located either indoors or outdoors and, by definition, must contain at least one of 19 possible elements, including radon, gypsum and metabolic acid. There are over 3,000 of these public baths in Japan. While in my home of Brooklyn, New York, I love flaunting my glittery body piercings and body mural dedicated to mother nature with tattoos of birds on my back, flowers on my feet and vines climbing up my left side, now I was scared the colors and shimmer would draw attention. Then I remembered something that might give me an excuse to back out of the onsen. "Hey Moriwaki, aren't people with tattoos not allowed in the onsen?" She smiles. "While traditionally Japanese people associate tattoos with the mafia, because you're staying at a ryokan and using their onsen and they know you're not in the mafia it's okay."
Damn
. I mean, excellent! The truth was, while my prudeness was making me terrified of using the onsen, I would kick myself later on if I didn't try it.
A History Of The Onsen
Anyone who's ever enjoyed
Japan tourism
and visited the country knows the culture is full of superstition and folklore. When I asked Moriwaki how the local love of hot springs originated in Japan, she smirked, telling me there were many legends. The most popular, as she explains it, is the story of a Buddhist monk — some people also believe it was hunters — stumbling upon an area full of wounded animals bathing in the hot springs thousands of years ago. When the animals emerged, he noticed they were completely healed. The monk realized these hot springs were special and that people should reap the rewards of their mineral-filled waters. What animal the story features differs depending on what region you're in. In Kinosaki — the popular hot springs resort area I was currently heading to — they believe it was white storks, an animal endangered and prized in Japan. To thank the animal for founding the hot springs culture of the town, there are many white stork statues littered around Kinosaki. After doing some of my own research, I found onsens were popularized by Buddhist monks who began using public baths in their rituals to wash away their sins, as well as samurai who used the waters to heal their battle wounds. According to the lifestyle blog Steamtherapy (http://blog.mrsteam.com/bid/319337/Steam-Bathing-History-The-Onsen-and-Sento-of-Japan), it was in the Edo Period that common people began using onsen, and in the 1500s Christian Missionaries tried hard to ban the practice, as back then public bathing was typically not separated by gender. While they failed to stop the cultural practice, their efforts did lead to the option of separate male and female onsen. As far as being naked with people other than the person your sleeping with, something many Westerns like myself may find strange, in Japanese culture being naked together helps to create a kind of equality with them, break barriers and form organic relationships in a relaxing atmosphere.
My Onsen Experience
The trouble for me began right away in my room. I only had a big towel but no small towel. Ah! I was already failing at the onsen. I looked in every cubby and even tried calling the front desk, although I couldn't figure out the phone (Honestly, it was a miracle I could put on pants that morning. Not that it mattered. Those would soon be coming off). Frustrated I grabbed the floor mat and rolled it up. It would have to do. I would be lying if I left out the fact that I went down to the onsen and back up to my room — twice — almost backing out. The first time I went down I wasn't 100% sure which room was for females and which was for males. I drank nine small cups of water in the lounge trying to calm my heartbeat then went back up to my room. Once there, I scolded myself for being such a baby and went back down. This time what scared me was the lack of naked people. Apparently I had missed the rush of onsen-goers and everyone was now back in their kimonos and blow drying their hair. I was pretty sure I was sure I was supposed to undress before going into the bathing area — but what if I wasn't? What if I was supposed to take a shower with my clothes on? What if Moriwaki had lied to me and you were supposed to bathe with clothes on? These are the thoughts that were running through my head forcing me to go back to my room. Upon sliding my shoji door shut I again I felt angry at myself. I was a fearless traveler. I skydived, bungee jumped and rock climbed. Why was I so afraid of taking a bath? Back down I went. This time, I didn't look around. I didn't think. I didn't worry. I simply took off my clothes, grabbed a small towel — don't you know they provided big and small towels downstairs — and went into the public bathing area. Nobody looked. Nobody cared. I felt liberated. The showering area reminded me of a hair salon with small mirrored tables lined next to each other. Only this time instead of getting a haircut with clothes on you were washing yourself in a mirror next to others doing the same. As I had already crossed the major hurtle of actually leaving the dressing room, however, I felt confident — not to mention the shampoo smelled so good I had trouble leaving the station. But, the curative baths called. I dipped my toe, noticing how hot it was — hotter than I think most Westerners are used to — but quickly submerged myself to
hide my parts
reap the benefits of the mineral waters. A man-made waterfall gushed from above, spraying hot healing waters over my head, saturating my hair and forcing me to close my eyes in delight. I soon forgot I was even naked in public. Well, sort of. Suddenly, I noticed a woman coming in from outdoors. I peaked outside the floor-to-ceiling windows — shielded from the outside world from the structure of the building — and spied the most serene setting, like something from a painting. A stone hot spring dug into the ground and surrounded by trees and small stones sat in the open air. At the foothills of the mountains, calmed by the sound of bubbling hot water and the scent of woodland, heated liquid and cooler air touching my skin at once, I was having a truly multi-sensory experience. I couldn't think of anywhere else I would rather be naked.
About Kinosaki
So where was I exactly? Kinosaki, a resort town in Japan renowned as being one of the country's best hot spring areas. Here, you'll find seven public hot springs (these are the most famous but there are others) as well as hot springs in ryokans, or traditional Japanese inns. Here you'll eat small amounts of various local and seasonal delicacies served in courses (kaiseki) and stay in guest rooms with tatemi flooring, futon bedding, sliding doors and kimonos. Personally I stayed at
Nishimuraya Hotel Shogetsutei
, which offered more of an upscale hot springs experience. Rates start at about $220 including breakfast and dinner depending on your room category. They offer guests a free pass that costs about $11 (1100 Japanese Yen) for non-guests to visit the other public onsens around Kinosaki, as well as free shuttles into town. Some onsens to visit include Sato no Yu, Kinosaki's largest hot spring featuring two floors, Jacuzzis and saunas; Jizo Yu, reminiscent of a less modern Japan; and Gosho no Yu offering one of the best bathing views with waterfall, woodland and sky views. Tip: To visit the onsens like a local don your yukata (cotton kimono) and geta (wooden sandals) — provided by the hotel — around Kinosaki as you hot spring hop, also known as sotoyu meguri. As I was homebasing in Kyoto, it made for an easy trip — about three hours by train (train routes on the JR Line require one to no transfers).
Local Guide
If you would like an English, Spanish or Japanese speaking certificated guide, I recommend Moriwaki Michiko. You can email her at moriwaki.michiko (at) gmail (dot) com.
Also Check Out:
Do You Want To Be A Travel Blogger? Bus-Free Through India: Ayurvedic Massage, Not For The Modest Essential Japan Travel Tips My trip to Japan's Kansai Region was sponsored by the Japan National Tourism Organization. I was not required to write this post nor was I compensated for it. All opinions are 100% my own.

"When doing the Japanese onsen you'll bring a small and big towel to the locker room where you can leave the big towel in a locker or basket. The baths are separated by male and female. You'll then remove your clothes and bring your small towel with you to the public bathing area to wash with soap, shampoo, and conditioner. You'll be sharing the mineral waters with other people, so please make sure to do this. The onsen isn't for cleaning yourself, it's for relaxation. Also, don't bring the small towel you used to wash into the public baths." Naked. That's the only part of my local Japan guide Moriwaki Michiko's onsen explanation that I catch. I would have to be sans clothes…with strangers. What if people stared? What if I brought the wrong towel or got naked at the wrong time? My palms started to sweat. Onsens are an important part of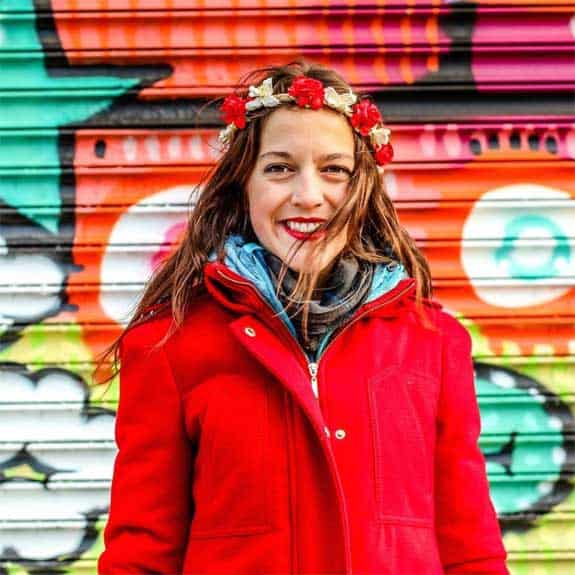 Hi, I'm Jessie on a journey!
I'm a conscious solo traveler on a mission to take you beyond the guidebook to inspire you to live your best life through travel. Come join me!
Want to live your best life through travel?
Subscribe for FREE access to my library of fun blogging worksheets and learn how to get paid to travel more!