Exploring Punta Cana Outdoors Beyond The Resort Beaches
Written by Michele Herrmann; sponsored by Luxury Retreats
While Punta Cana's beaches are rightfully enticing, its natural beauty extends beyond sand and surf. The resort destination offers accessibility to everything from rainforest hiking to waterfall horseback riding to swimming in crystal waters shrouded in legend. Bonus:
Punta Cana is surprisingly sustainable
, with lots of ethical projects to discover via the Punta Cana Ecological Foundation. If you want to see the best of Punta Cana nature attractions, here are five must-have outdoor experiences, great for couples, families, groups, and those enjoying a
solo travel Caribbean
experience.
1. Indigenous Eyes Ecological Park & Reserve
Owned and operated by the
PUNTACANA Ecological Foundation
, this 1,500-acre private reserve is a network of interpretive and connected trails leading to 12 freshwater lagoons that shouldn't be left out of any
Dominican Republic travel guide
. You can go
hiking in the Dominican Republic
here. Not only that, but a few of these you can swim in, like Guamá Lagoon, the deepest at 26 feet and also including a diving platform. Tip: you'll want a GoPro for this! This location is more than a secluded recreational site and one of the best
things to do in Punta Cana
. The reserve portion of the attraction is a thriving eco-system where turtles, birds, insects and plant species coincide. Moreover, the park portion contains educational exhibits delving into local Punta Cana nature and cultural history focused on this protected area. For example, you'll learn about the legacy of the Taino Indians, the island's pre-Columbian inhabitants who were said to have called these lagoons "eyes" — or "ojos" – due to their unusual shape.
2. Los Haitises National Park
Offered through scheduled tours that can pick passengers up from specific Punta Cana hotels,
Los Haitises National Park
on the Samaná Peninsula is a protected subtropical forest area that is reached by boat. In this national park, meaning "hilly land" in Taino, there are extensive mangroves, caverns and islets plus an impressive bird population extending to rare species. Key sites here include the San Lorenzo Bay and Cayo de los Pájaros, with the latter having a strong overhead presence of pelicans and frigatebirds. Plus discover a set of the caverns, known as Cueva del Puente, graced with pictographs and petroglyphs created by native peoples.
3. Cueva de las Maravillas
Just west of La Romana,
Cueva de las Maravillas
("Cave of Wonders") is a collection of underground caves dating back thousands of years, though was said to be "discovered" by Boy Scouts in 1926. With a portion accessible to the public, you'll find a ton of engravings and paintings created by the Taino Indians lit up for viewing, and embedded fossils. Also take in the calcified deposits that have developed over time, draping these natural rock formations. It can get very humid inside, so dress appropriately. Moreover there are no photos allowed, so you'll need to let your eyes be your guide.
4. Parque Nacional del Este & Saona Island
In the La Romana-Bayahibe area,
this park
— translated as "National Park of the East" — gets attention for its popular beach area, Isla Saona (or Saona Island). Overall it's a coastal homebase for an impressive mix of wildlife – fish, birds, insects, reptiles and marine animals – plus mangroves and rocky outcrops. Sea turtles use Isla Saona as a nesting spot during their egg-laying season, and a locally-run turtle sanctuary in the island's Mano Juan village keeps tabs on their well-being. It's also possible to spot dolphins swimming by — and sometimes whales, too. Along with Saona, attractions include Palmilla, a natural swimming pool; Catalinita, an island where the Atlantic Ocean and the Caribbean Sea co-mingle; and Padre Nuestro, once the location of a small village.
Sure, it's considered a day-trip from Punta Cana, but taking an excursion to
this beautiful secluded waterfall
is definitely worth the trek. Embraced by lush green peaks, this roughly 120-foot high aquatic wonder on the Samaná Peninsula is often reached by horseback riding. While the hilly and muddy journey sometimes feels unending, the base of this waterfall is a rewarding natural — and refreshing — pool. Tours usually allot time for soaking, with departures typically leaving from the town of El Limón.
What are your favorite outdoor excursions in Punta Cana?
Bonus Dominican Republic Travel Resources:
How To Spend One Awesome Day In Santo Domingo, Dominican Republic
How To Have An Epic Dominican Republic Road Trip
Exploring Sustainable Adventure In The Resort Destination Of Punta Cana, Dominican Republic [Photo Essay]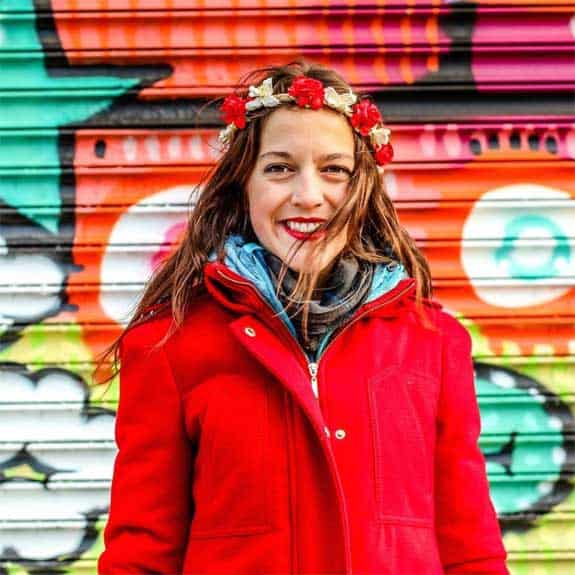 Hi, I'm Jessie on a journey!
I'm a conscious solo traveler on a mission to take you beyond the guidebook to inspire you to live your best life through travel. Come join me!
Want to live your best life through travel?
Subscribe for FREE access to my library of fun blogging worksheets and learn how to get paid to travel more!