32 Best Hotels In The UK With Private Hot Tubs
By Jessie Festa. This guide to hot tub hotels in the UK contains affiliate links to trusted partners.
Looking for the best hotels in the UK with private hot tubs?
Then you're in the right place!
One of my absolute favorite destinations is the United Kingdom, which offers so much to do and see.
And after a day of exploring, there is nothing better than pouring yourself a glass of your favorite beverage and going for a Jacuzzi soak. Luckily, there are many incredible properties that offer this experience.
To help you pair your trip with the perfect accommodation, here are the top places to stay with private hot tubs in the UK!
These properties range from stylish boutique hotels to vintage accommodations with four poster beds to quaint countryside cottages and beyond.
⏳Short on time? Some top picks for UK hot tub hotels include:

😍 The Bermondsey Square Hotel (London) – this luxury hotel features a private balcony with a 6-person hot tub
🏖️ Carbis Bay Hotel & Estate (Cornwall) – this luxury retreat offers private beach access, floor-to-ceiling windows showcasing water views, and private hot tubs
👪 Family Cottage With Private Hot Tub (Lake District) – this spacious vacation rental features a large jacuzzi and is perfect for groups
Hotels With Private Hot Tubs In London
If you're looking for hotels with private hot tubs in London offering a luxury experience, look no further than the Lucy In The Sky Suite at the Bermondsey Square Hotel.
The suite features a private outdoor terrace showcasing a stunning six-person rooftop hot tub overlooking the city. You'll truly feel like you're on top of the world — or at least London.
Other highlights of the room include a fridge stocked with complimentary refreshments, super soft robes and slippers, an in-room Nespresso machine, and a modern chic aesthetic.
If you're looking for hot tub rooms in the UK, it doesn't get much better than this. This property shouldn't be missed when you travel England!
Looking for hotels with private Jacuzzi in-room in the UK that are also budget-friendly?
Part of the modern Falcon Wharf Development, Rafayel on the Left Bank is an award-winning affordable luxury hotel that is also eco-friendly.
In fact, a few of their sustainable initiatives include utilizing efficient low-energy lighting and air conditioning systems, planting bamboo trees (and using rainwater harvesting to water them), using natural and organic products in the spa, focusing on organic and fair trade products in the mini-bars, and showcasing sustainably-made bedding and furnishings.
Along with being green, this property fits the bill for London hotels with private hot tubs.
While there is an onsite spa, guests staying in the Emperor Suites can also enjoy a private hot tub from up to 550 feet!
Make a drink at the minibar and settle in for a soak as you gaze out over the River Thames through floor to ceiling windows.
A penthouse with hot tub in the UK? Yes, please!
This luxury London hotel offers an array of rooms — as well as a variety of penthouse suites, some of which offer hot tubs and Jacuzzis.
For instance, the opulent Hamilton Suite features a spacious roof terrace offering views over the city and a Jacuzzi — not to mention a walk-in closet, access to an extensive private wine collection, and a personal butler.
Honestly, even the rooms without a hot tub offer a luxury experience, as tubs come with a built-in television. It's the ultimate experience when it comes to rooms with hot tubs in the UK.
This self-contained Vrbo accommodation in Central London's Clerkenwell neighborhood features two bedrooms — as well as two private terraces.
While one terrace has a BBQ and dining space, the other features a private Jacuzzi, seating area, and outdoor speakers.
This means you can explore nearby attractions like the hip Exmouth Market and the interesting Postal Museum before heading back to the townhouse to step outside onto the terrace for a soak in the private rooftop hot tub.
A few of the many other amenities include boiling and sparkling water taps, top-of-the-line appliances like a KitchenAid and Jura coffee machine, underfloor heating throughout the house, and ensuite bathrooms in each bedroom.
This property is the epitome of contemporary luxury, with all rooms showcasing plush bedding, sumptuous marble bathrooms, heated vanity mirrors, walk-in showers, and deep-soaking tubs.
That being said, if you're looking for a London hotel with a private hot tub, you'll want to book their Westminster Penthouse Suite. Here, you can soak in the in-room Jacuzzi while taking in views of the London Eye through floor-to-ceiling windows.
Another option is the Kensington Penthouse Suite, which features a freestanding double bathtub and a Jacuzzi.
Whether you're spending 5 days in England or 5 weeks, this unique property should be on your itinerary. It's one of the best hotels with jacuzzi in room!
The New Road Hotel in London's Whitechapel district is an excellent addition to this Europe travel guide thanks to the property's big personality showcased across 79 individually decorated rooms.
The building itself was a former textile factory, and the property still retains that industrial feel with exposed brick, big windows, and original factory features.
Those who want their own private Jacuzzi in London should book the Loft Room, which has a rooftop hot tub offering skyline views and a relaxing experience.
It's the perfect way to end a day exploring nearby attractions like the Columbia Road Flower Market, Spitalfields Farm, and Whitechapel Gallery; which, by the way, are all top picks if you're wondering what to do alone in London.
Love free perks? The New Road Hotel offers complimentary tea, coffee, and hot chocolate on every floor!
How does enjoying a relaxing soak in a hot tub while taking in London skyline views from your very own penthouse sound?
As in this is a hotel with a hot tub on the balcony in the UK!
This luxury two-story Airbnb accommodation features a beautiful outdoor terrace offering a prime vista of the London Eye and Canary Wharf. There are also relaxing lounge chairs and couches, making it the perfect place for sunbathing or reading a book.
A few other highlights of this hotel with private hot tub in the UK include floor-to-ceiling windows, individual room temperature control with floor heating, and a high-end coffee machine that even makes lattes and cappuccinos.
Overall, if you're looking for hotels with private hot tub on balcony, you'll love this property!
Hotels In Cornwall With Private Hot Tubs
If you're looking for a Cornwall hotel with private hot tub, this luxurious family-owned coastal retreat offers numerous rooms that fit the bill.
Built in 1894, the historic property is set on a 25-acre private beach for a relaxed vibe.
Along with staying in the main house, you can opt for one of their Beach Lodges featuring floor-to-ceiling windows looking out over the bay.
Step out of the spacious open floor plan apartment onto your private sun deck and sink into your very own al fresco hot tub.
When not in the room, there is plenty to explore onsite, like restaurants, bars, a spa, water sports, and even use of their Sunseeker motor yacht.
Whether you're a solo female traveler looking to relax or a couple seeking a romantic break, Carbis Bay Hotel & Estate offers a memorable experience.
If you're looking for places to stay with a hot tub in the UK, look no further than the Headland Hotel & Spa in Newquay on the north coast of Cornwall.
This boutique luxury hotel offers extensive spa services that will restore and rejuvenate you.
Additionally, many rooms have stunning sea views, and the hotel offers three private cottages.
These cottages sleep up to four guests and feature a private outdoor patio and enclosed grassy area complete with your own private hot tub that accommodates up to four people.
This is truly the type of stay where you leave feeling refreshed, and is one of the top hotels with private hot tubs in England!
Located near Cornwall's lovely harbor-side village of Mevagissey, The Cornwall Hotel offers comfortable self-contained accommodations on 43 acres of woodland.
The private hot tub lodges in the UK showcase a stylish Scandinavian-inspired design, and guests of the property get full access to all hotel facilities, like the heated infinity swimming pool, spa and gym, restaurant, and tea room.
If you're searching for hot tub accommodation in the UK, then you'll want to book a 2- or 3-bedroom lodge with a hot tub.
For the perfect morning, enjoy an al fresco breakfast on the balcony while taking in views of the estate before dipping into your own private hot tub.
As you soak, enjoy the beauty of the rural setting as you listen to the birds sing and watch the clouds pass by.
If you're looking for hotels with hot tubs in the UK, these holiday cottages in Cornwall are an excellent choice.
Perfect for large families or groups such as stag or hen parties (with prior approval from the property), these three adjoining cottages can sleep up to 16 guests.
In addition to a private indoor hot tub, guests at the cottages will also enjoy a private indoor pool and gym. There's a private Arctic Spa outdoor hot tub available for an additional charge.
All rooms in the cottages offer beautiful views over the surrounding Cornish countryside.
Situated in Grasmere in the heart of the English Lake District, this 5-star accommodation puts you in an elegant Victorian house.
Each room is uniquely decorated, though those looking for a hot tub experience should book The Suite.
Some of the many features this room includes are handmade beds and furnishings, a BOSE sound system, a spa bath, locally-made toiletries, and free WiFi.
Of course, the most exciting feature for many is the included patio with a private outdoor hot tub.
For those passionate about ethical travel, the word "organic" in their name refers to their dedication to sustainability and eco-conscious practices.
If you're looking for luxury hotels in the Lake District with private hot tubs, look no further than Gilpin Hotel & Lake House.
Located in Windermere, you'll be close to the local attractions — though there is plenty to do onsite, from frequenting their onsite eateries to getting a treatment in their spa.
For a sumptuous experience, book one of their Spa Lodges, the main highlight of which is the en-suite spa featuring mood lighting, a steam room, rain shower, standalone bathtub, outdoor sauna, and hydrotherapy hot tub.
The hot tub is surrounded by a walled garden for extra privacy, and you can enjoy a soak while taking in views out toward the Lake District moors.
Bonus: Along with having their own spa, they offer guests complimentary passes to Choices Health Club in Troutbeck Bridge, which includes the use of their gym, indoor pool, sauna, steam room, and indoor hot tub.
For an affordable night away with a hot tub in the UK, this studio-style cottage with a private hot tub, fire pit, and grill is the perfect getaway for couples.
Located close to the Lake District National Park, this cozy and secluded retreat is in the midst of nature.
While you'll have everything you need in your cottage — including a small kitchen, living area, and bedroom — the village of Gilcrux is located one mile away down a scenic country lane. Here you'll be able to enjoy a meal or grab a drink at the local pub.
This stone cottage with a private hot tub is the ultimate Lake District escape.
The cottage comfortably sleeps up to 12 guests, and has a large private hot tub on the back porch that will make you feel like you have your own private spa in the UK — BYO cucumber slices!
Just a short stroll away is the bustling village of Grasmere, which is often touted as the jewel of the Lake District thanks to its location in the heart of the National Park. Here you'll find restaurants, pubs, boutiques, hiking trails, beautiful views, and attractions like Dove Cottage and the Wordsworth Museum, St Oswald's Church, and Beatrix Potter's House.
Back at the cottage, you can curl up with a book in front of the living room fireplace or have a game night in the den. And the outdoor hot tub is a great place to relax no matter the season.
Hotels In Yorkshire With Private Hot Tubs
Looking for hotels in York with private hot tubs?
Then you'll love this luxurious three-bedroom holiday lodge offering a private hot tub experience!
Set 30 minutes from York in the charming village of Wilberfoss, you'll be near loads of attractions like the Bar Farm Antiques & Collectables shop, the Yorkshire Air Museum, and the award-winning Thai Season by Pritsana Restaurant.
A few of the many noteworthy amenities that are included with this lovely property are a children's outdoor play area with loads of toys, a swing set, spacious rooms, a grilling patio, and a large balcony adorned with dining tables and fairy lights.
Of course, no stay at the lodge would be complete without spending time in the private hot tub with color-changing spa lighting set in a tranquil garden with plants, outdoor chairs, and a large Buddha statue.
It's the ultimate relaxing experience!
This detached three-bedroom cottage is the perfect place to immerse yourself in nature and tranquility.
Inside you can warm up near the wood-burning stove or have a meal at the farmhouse table before stepping out onto the patio for a dip in your very own private hot tub.
It's highly recommended to spend some time in the tub in the evening when the clear sky shimmers brightly with stars.
And as you take in the lovely countryside views keep an eye out for deer, donkey, and other animals.
For a real treat, take a walk from the cottage along a coastal trail to Robin's Hood Bay.
If you're looking for luxury hotels in Leeds with hot tubs ensuite, this property should definitely be on your radar.
The five-star accommodation is comprised of individual and uniquely furnished apartments that will have you feeling like a true king or queen. They even offer a premium chauffeur service!
The apartments containing private hot tubs include:
Hosanna (1 bedroom)
Liberty (1 bedroom)
Santa Maria (2 bedroom)
Emmanuel (2 bedroom)
Great George (2 bedroom)
Big Ben (2 bedroom penthouse)
Big Ben is particularly noteworthy, with a gorgeous rooftop terrace where you can soak in the hot tub with a glass of wine while taking in panoramic views of Leeds.
If you're in search of a hotel with hot tub in room in the UK, look no further than the 5-star Aphrodite Suites.
Located in Huddersfield, this is the perfect romantic weekend getaway from Leeds or Manchester.
These serviced apartments combine the luxury of a boutique hotel with the privacy of an apartment.
Each suite is stylishly designed and luxuriously appointed — with the highlight being the oversized Jacuzzi in the bathroom, where you can enjoy a relaxing soak.
Other suite amenities include a monsoon waterfall shower with LED mood lighting, large smart TVs, fully-fitted kitchen, high-speed internet, central heating, free parking, and more.
Birmingham Hotels With Private Hot Tubs
One of the best hotels with a hot tub in room in the UK is the North Moor Hall Hotel in Sutton Coldfield.
This quick getaway from Birmingham is perfect for couples who want a romantic escape, as the property is a stately country house situated on beautiful grounds.
They offer three suites with a private in-room hot tub, the perfect place to relax after a day of exploring.
Furthermore, guests have access to amenities including a gym, indoor pool, spa bath, steam room, and sauna.
At the hotel, you can grab a drink in the cozy bar, or explore the nature trails on the property grounds.
For one of the best hot tub stays in the UK, the Juliet Cottage is a top pick, offering loads of amenities as well as 10 acres of natural grounds.
This is an easy weekend getaway from London or Birmingham, and there is plenty to do in the area.
Stratford-upon-Avon, the birthplace of Shakespeare, is just 2.5 miles from the cottage, while Warwick Castle is also nearby.
The cottage sleeps up to three guests and has a private outdoor hot tub where you can enjoy beautiful open views of the countryside.
This is the perfect place to go for a cozy weekend away, especially if you're looking for holiday homes with private hot tubs in the UK.
Talk about luxury UK hotels with private hot tubs!
Dormy House is heaven on earth — specifically in Worcestershire — that will likely be the highlight of your trip to England.
Every detail from the food to the decor is carefully curated.
A few onsite experiences include savoring the best of the Cotswolds through quality local ingredients in their Back Garden Restaurant, enjoying seasonal bites over long brunches in their Potting Shed Restaurant, or getting a sumptuous treatment in their onsite spa.
And while all of their rooms are beautiful, those looking for hotels with private hot tubs in the UK will want to book one of their Hot Tub Suites.
For this, you've got two options.
First, there are the Hot Tub Courtyard Suites, which showcase minimalist decor, modern furnishings, and clean lines that keep Scandinavian design principles in mind. The bright and airy suite leads out onto a private patio with a hot tub.
Your other option is the Rose Cottage. This offers a taste of local culture as it's similar to a typical Cotswold cottage — though you'll also have a private courtyard and hot tub.
The Cotswold House Hotel & Spa is a boutique luxury hotel located in the charming village of Chipping Campden in the Cotswolds.
This is one of the top luxury hotels with private hot tubs in the UK. In fact, they offer two hot tub suites, each with a hot tub in its own private garden.
The suites themselves are spacious and well-appointed, with other amenities including a cozy seating area with its own fireplace.
Guests can also take advantage of the extensive spa services offered at the hotel, including rejuvenating massages and nourishing facials.
Tucked away in the Cotswolds, a designated Area of Outstanding Natural Beauty in England, this cozy shepherd's hut offers the perfect getaway for couples.
If you enjoy walking, the Cotswold Way footpath is less than half a mile away, and there are also many other walks nearby.
Additionally, the picturesque medieval market town of Winchcombe is less than three miles away. Here you can eat, drink, shop, and visit attractions like Sudeley Castle, Hailes Church, and the Winchcombe Antiques Centre.
After a long day of exploring the Cotswolds, return to your tranquil hideaway and soak in the private outdoor wood-fired hot tub, or enjoy lounging on your deck before retreating to the comfortable king-size bed inside.
This luxury boutique hotel in Inverness allows you to stay in a stunning Georgian mansion overlooking the River Ness.
You'll have everything you need right onsite. Along with an elegant restaurant and opulent cocktail bar, rooms showcases modern comforts like free highspeed internet, 30″ flat screen TVs, Bose bluetooth sound systems, and spa bathrooms featuring rainshowers and deep baths.
The fully stocked mini bar also offers everything you need for making a drink and relaxing with a soak.
Love hotels with outdoor hot tubs?
Then check out their Extra Decadent Rooms — which feature private balconies equipped with outdoor hot tubs for an ambient evening under the stars.
When you're ready to explore, the property is a short walk to the city center as well as popular local attractions like Inverness Castle.
One of the most romantic hotels in the UK with Jacuzzi in-room can be found in the popular tourist destination of Edinburgh.
The Nira Caledonia is a boutique hotel in the heart of the city, though it still feels like an intimate retreat.
Once the home of Scottish advocate, literary critic, and author John Wilson of Ellera, this Georgian townhouse features modern amenities like big flat screen TVs, an onsite farm-to-table restaurant, and an app for communicating with their concierge.
Additionally, they offer luxurious Jacuzzi Suites that are great for couples. Each suite is luxuriously appointed with sumptuous bedding and goose-down pillows, L'Occitane toiletries, a walk-in shower, and a private in-room hot tub.
Looking for hotels with private hot tubs in Scotland? Craigmaddie Muir Roundhouse is a romantic and secluded getaway nestled in a private birch forest on a hill in the countryside.
Just 10 miles outside Glasgow, you'll feel like you've entered a different world at this tranquil hideaway.
This unique wooden roundhouse features 180-degree panoramic views through floor-to-ceiling windows in the living room.
There's also a private hot tub on the deck which offers stunning views of the surrounding countryside.
Sleeping up to two guests, this unique accommodation offers comfort and luxury at every turn, making it the ultimate couple's retreat. If you're looking for lodges with hot tubs near Glasgow, this is a top pick!
Hotels With Private Hot Tubs In Wales
One of the best hotels with a Jacuzzi in-room in the UK is located in Cardiff, Wales.
The Coal Exchange Hotel offers a number of rooms with private ensuite hot tubs, making it the ideal place for a romantic couple's retreat or a luxurious solo stay.
Each room has a unique and stylish design, as well as loads of amenities like a spa bath, free WiFi, and sumptuous bedding. Onsite, there is also Culley's Kitchen & Bar serving delicious farm-to-fork food.
In terms of location, the hotel is situated right in the heart of Cardiff, so the city is yours to explore. Tour Cardiff Castle, wander Roath Park, visit the St Fagans National Museum of History, and enjoy the delicious eateries of the Cardiff Bay neighborhood.
If you're looking for hotels in North Wales with hot tubs, you'll definitely want to get this property on your radar.
Located near the beautiful Snowdonia National Park, this quaint cottage with a terraced garden and private hot tub is an affordable getaway for families or a small group.
It sleeps up to five guests comfortably, and the private garden contains a large hot tub where you can enjoy sea views as well as incredible stargazing at night.
In fact, the cottage is located in a "Dark Skies" reserve, and the quantity and brightness of stars that can be observed is very high.
Not only is the National Park right at your fingertips, but the cottage is also within walking distance of a top-rated beach. Additionally, you're near to rolling hills, beautiful waterfalls and lakes, and opportunities for hiking and cycling.
Hotels With Private Hot In Northern Ireland
Looking for a comfortable cabin with hot tub in the UK? This recommendation is for you!
Located in the small village of Killinchy in County Down of Northern Ireland, this self-contained cabin accommodation has everything you'll need for a relaxing escape.
Featuring a beautiful private garden, fire pit, and water views, you'll likely spend most of your time outside — though you can expect well-appointed rooms and luxuries like internet and a smart TV inside.
Not only that, but you'll be just a 15-minute drive from the famous Killyleagh Castle, a historic castle dating back to the early 1600s.
A main highlight of staying here is having a hot tub that offers views of Ballymorran Bay and Strangford Lough — the largest inlet in either Britain or Ireland.
It's truly the perfect way to unwind after a day exploring the sites of Northern Ireland!
There are many fun things to do in Belfast, a city that should be on every Ireland travel itinerary. Though, if you book a stay at this hot tub hotel in the UK you may never want to leave.
The accommodation is actually a self-contained beachfront home featuring four bedrooms that can comfortably sleep up to eight guests. You'll even be able to access a pebble beach from the 2-acre property.
This rental home is ideally located for exploring the Causeway Coast of Northern Ireland, including the famous Giant's Causeway.
That being said, you can just as easily enjoy the area's natural beauty without even leaving the property.
Several rooms in the house offer beautiful water views, but the real standout is the oversized back patio with a large hot tub overlooking the Irish Sea. Keep your eyes peeled for wildlife like birds, seals, dolphins, and even whales.
After a day of exploring, relax with a soak while watching the sun set over the water.
Just 20 minutes outside of Belfast, this cozy cabin is the perfect countryside retreat for those looking to book private hot tub rooms in the UK or who want to treat themselves on a solo trip to Ireland.
The cabin is fully equipped and there are two bedrooms (one with a single bed) that sleep up the three guests.
It boasts a private garden with an outdoor hot tub and hammocks overlooking the scenic Ballymorran Bay and Strangford Lough, a large sea loch with rolling grassy hills.
Close by, you'll find many beautiful walking and cycling routes.
Additionally, there are several great restaurants and pubs just a short drive away, along with Killyleagh Castle, thought to be the oldest inhabited castle in Northern Ireland.
After a day exploring, retreat to your private hot tub oasis.
Tip For Finding Hotels In The UK With Private Hot Tubs
Stay22 is a great tool for finding stunning self-contained stays and hotels with private hot tubs in the UK.
If none of the properties above fit what you're looking for, you can try searching this map — which is also embedded below.
It's currently set to London, but you can easily change the location to be your specific destination:
I think you'll be impressed with how many beautiful yet budget-friendly accommodations there are with great amenities!
Travel Insurance
While you hope everything runs smoothly, sometimes travel just doesn't go according to plan.
This is why I recommend always purchasing travel insurance. The scary truth is it only takes one bad accident to lose everything — or be thankful you were covered.
Personally, I use SafetyWing, as they've got a large network, offer both short-term and long-term coverage (including limited coverage in your home country), are budget-friendly, and offer $250,000 worth of coverage with just one low overall deductible of $250.
Click here to price out travel insurance for your trip in just a few clicks.
UK Tours & Experiences
When you're ready to leave your hotel to go explore the United Kingdom, here are some top tours and experiences:
London Tours
Lake District Tours
Scotland Tours
Northern Ireland Tours
Click here to search all United Kingdom tours & experiences.
Bonus United Kingdom Travel Resources
5 Days In England: From London To Carlisle By Train
13 Secrets To Traveling On A Budget In London
5 Stunning Hiking Trails in Scotland
Things To Do In Edinburgh, Scotland
Are there any hotels in the UK with private hot tubs that you'd add to this list?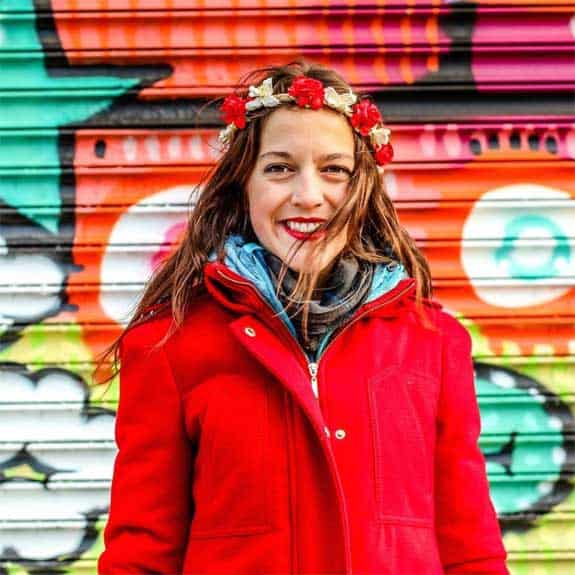 Hi, I'm Jessie on a journey!
I'm a conscious solo traveler on a mission to take you beyond the guidebook to inspire you to live your best life through travel. Come join me!
Want to live your best life through travel?
Subscribe for FREE access to my library of fun blogging worksheets and learn how to get paid to travel more!