2 Week Bali Itinerary: The Ultimate Guide (Super Detailed!)
By Jessie Festa. This guide to spending 2 weeks in Bali contains affiliate links to trusted partners!
Looking for the perfect 2 week Bali itinerary?
Then you're in the right place!
Bali, often dubbed the "Island of the Gods," is known for its stunning landscapes — from verdant rice terraces to pristine beaches, all infused with a rich cultural tapestry.
Showcasing a diverse range of experiences, from sunrise volcano hikes to spa days to serene retreats and beyond, the island offers something for everyone. This is especially true when you consider the warmth of Balinese hospitality as well as how affordable Bali is, even for luxury.
The thing is, with so many options for places to go and things to do in Bali, it can be tough to narrow down your options. Luckily, I've done the work for you and have created an unforgettable plan for 2 weeks in Bali based on my own time traveling around the island.
Additionally, I'll share a range of activities so you can choose your own adventure while exploring Bali.
On that note, pack your bags and get ready for an incredible trip!
⏳ Short on time? My top recommendations for your 2 week Bali itinerary include:

🏨 Hotel Recommendations:
–Grand Ixora Kuta Resort (Kuta)
–Adiwana Unagi Suites (Ubud)
–Padma Resort (Payangan)
–Trans Resort Bali (Seminyak)
–Loccal Collection Hotel (Labuan Bajo)
–De Klumpu Bali Eco Tradi Stay (Bangli)
–Maya Sanur Resort & Spa (Sanur)

💸 Save Money: Klook Pass, which helps you save up to 45% while getting access to up to 40 activities with this one pass

🗺️ Tours: Klook (very popular in Asia), GetYourGuide, and Viator

📍Top-Rated Excursions:
–Design Your Own Private Tour of Bali
–Monkey Forest, Temple, Waterfall, Rice Terrace & Art Villages
–Mount Batur Volcano Sunrise Trekking Tour with Breakfast
–Bali ATV Quad Bike Through Tunnel, Waterfall & White Water Rafting
–Experience Bali Village Life & Traditional Farming

🥘 Cooking Class: EatWith or this Traditional Balinese Cooking Class

🚗 Getting Around: You can book rides on Booking.com (this is what I did to get from location to location)

🏥 Travel Insurance: SafetyWing

📞 Staying Connected: Airalo eSIM
Bali Itinerary Planning Resources
But first, before we go over a Bali 2 week itinerary, I invite you to grab access to my free Ultimate Travel Planning Kit — which includes 40+ travel resources — from printables to quizzes to itineraries — all meant to help you explore the world beyond the guidebook!
Some highlights of the kit include:
Free "Where Should You Travel Next?" personality quiz
Pre-plotted Google Maps for 45+ destinations
Travel budget calculators to help you save money
Printable travel journal with writing prompts
Packing lists for different types of trips
And more!
Once you've grabbed your copy, keep reading for tips on planning the best 2 week itinerary for Bali.
Where is Bali?
Bali is an island in Indonesia, located between Java to the west and Lombok to the east. It's part of the Lesser Sunda Islands and is positioned just south of the equator.
The island's capital, Denpasar, in the south, is the main entry point for international travelers who enter the country through Ngurah Rai International Airport, also known as Denpasar International Airport.
Getting Around Bali
The best way to get between destinations during your 2 week Bali itinerary is to hire private drivers – which is very affordable.
You can book rides on Booking.com. This is what I did during my Bali trip, and then from there, I would get their WhatsApp numbers for transportation within my destination. For instance, if you'll be visiting Ubud you'll likely want to do a few day trips, which are best done with the help of a private driver.
For shorter distances within a city or town, the best way to get around will vary. Typically you can explore by:
Walking, such as in walkable areas like Ubud, Seminyak, and Sanur
Motorbike — though only if you're comfortable driving in potentially chaotic traffic and you have a valid international driving permit with a motorcycle endorsement
Taxis
Ride-hailing apps like Grab and Go-Jek
Hotel shuttle, if your hotel offers this
Best Time To Visit Bali
When to visit Bali depends on what activities you're interested in doing and your budget, though in general, it's wise to go during the dry season — which runs from April to October. During this time, the weather is pleasant and there is minimal rainfall.
This period is optimal for outdoor activities, beach days, and sightseeing; however, those looking to avoid crowds and get better deals on accommodation might consider the wet season from November to March, though be prepared for occasional heavy downpours.
Alternatively, Bali's shoulder season is May through June. Planning your Bali 2 week itinerary for this time should still be dry and will be much cheaper than July and August.
Is Bali Safe?
According to Travel Safe-Abroad, your risk of being the victim of a violent crime is very low, though scams and petty crimes like credit card theft do occur.
It's also worth noting that Bali has a higher chance than many other destinations of experiencing natural disasters like volcano eruptions and tsunamis.
In terms of personal safety, I felt extremely safe traveling around Bali. Of course, I always recommend keeping travel safety tips in mind as well as bringing some travel safety gear with you. My top essentials include:
Additionally, while I was traveling with my husband, Andy, on this particular trip, I would absolutely come back and travel solo through Bali.
Bali Travel Map
Curious what to do in Bali for 2 weeks? This map features all of the destinations and attractions mentioned below in our 2 week Bali itinerary!
Click here for the interactive version of the Bali travel map.
2 Week Bali Itinerary: Quick Overview
Here is a quick glance at our Bali trip for 2 weeks:
Kuta (1 night)
Ubud (2 nights)
Payangan (2 nights)
Stay: Padma Resort Ubud
Top Activity: Relaxing at and exploring this incredible luxury resort
Seminyak (1 night)
Stay: Trans Resort Bali
Top Activity: Spend a day at Potato Head Beach Club, which has delicious food, a calendar of activities like meditation and yoga, incredible views, and great vibes
Labuan Bajo (1 night)
Komodo Islands (2 nights)
Stay + Activity: Komodo Islands cruise
Alternatively, you can do a day trip from Labuan Bajo, like these
Bangli (3 nights)
Sanur (2 nights)
Stay: Maya Sanur Resort & Spa
Top Activity: Spending time on Sanur Beach, which has warm water and soft sand, and is popular for kitesurfing
2 Week Bali Itinerary: Detailed Breakdown
On that note, let's take an in-depth look at our 2 week Bali itinerary. Again, this is based on an amazing 14 day trip to Bali I took with my husband, Andy. Feel free to adapt the plan to fit your unique interests.
Bali Itinerary Stop #1: Kuta (1 Night)
Why Visit Kuta
Originally a quiet fishing village, Kuta is now one of Bali's top beach destinations known for its vibrant nightlife, extensive shopping options, and surfing-friendly beaches.
It's also near to where the international airport is located, so it makes a good first stop — even if just to take a break from traveling, get a good night's rest, and continue your journey in the morning (which is what we did!).
Getting To Kuta
As Kuta is where Bali Ngurah Rai International Airport is located, you can take a quick cab to your hotel. I booked our airport transfer on Booking.com.
Where To Stay In Kuta
Grand Ixora Kuta Resort. This budget-friendly hotel has everything you need: clean rooms with air-conditioning, a pool, a buffet breakfast, and an excellent location near the airport. It was perfect for a quick and comfortable stay, and cost about $35 for the night — including breakfast!
👉 Click here for a full list of Kuta hotels!
Things To Do In Kuta
While we just used Kuta as a place to rest our heads after a 24-hour flight from NYC, there are many fun things to do in this town. A few top-rated experiences to add to your Bali itinerary for 2 weeks include:
Visit Waterbom Bali. A popular waterpark, Waterbom Bali features exciting slides, lazy rivers, and lush tropical gardens. It's a family-friendly spot, though it's also fun for adults.
Surfing at Kuta Beach. Kuta Beach is renowned for its long sandy stretch and consistent waves, making it ideal for both beginner surfers and those looking to brush up on their skills. You can book surf lessons here.
Shop at Beachwalk Shopping Center. Located right near the beach, this modern shopping complex showcases a variety of international and local brands, eateries, and entertainment options. Plus, its open-air design makes the shopping experience more enjoyable.
Enjoy Kuta's Nightlife at Sky Garden. Touted as one of the most popular nightclubs in Bali, Sky Garden features multiple floors of music genres and a rooftop lounge with panoramic views. If you're looking for nightlife during your 2 week Bali itinerary, definitely check this place out.
Explore Ground Zero Memorial. A poignant landmark, the Ground Zero Memorial pays tribute to the victims of the 2002 Bali bombings. It's a serene space for reflection and offers visitors a deeper understanding of the island's recent history and the resilience of its people.
🌏 Click here for a full list of Kuta tours!
Where To Eat In Kuta
Rosso Vivo Dine & Lounge. This tasty Italian restaurant features regular live music, beachfront views, a great happy hour, and a second-floor deck that is stunning at sunset.
Warung Indonesia. Enjoy traditional Indonesian dishes like satay, nasi goreng, and mie goreng. They also have numerous vegan options.
Poppie's Restaurant. Sit on their breezy outdoor patio and enjoy Indonesian and international dishes. Make sure to order their pina colada — which is served in an individually hand-carved coconut.
Bali Itinerary Stop #2: Ubud (2 Nights)
Why Visit Ubud
If you're spending less time on the island, such as a few days or a week in Bali, Ubud is where I would recommend spending most of your time.
Along with having a lively and walkable town center full of attractions, restaurants, and bars, its location in Central Bali and near popular activities makes it ideal for easy day trips. Plus, if you love food, it's home to cooking classes, low-key eateries, and some of the best fine dining in Bali.
Getting To Ubud
From Kuta, it's about a 1-2 hour drive north to Ubud depending on traffic. The best way to get there is to hire a private driver, which you can do through Booking.com.
Where To Stay In Ubud
Adiwana Unagi Suites. For those seeking luxury with an eco-conscious touch, Adiwana Unagi Suites is a must-visit. This hotel offers exceptional hospitality without burning a hole in your pocket, making it an incredible value for money.
Though it's only a 5-minute drive to Ubud's bustling town center, the property transports you to a tranquil oasis — complete with lush gardens, reflective koi ponds, a breathtaking forest-fringed infinity pool, and opulent accommodations.
At their in-house restaurant, Ely's Kitchen, savor authentic dishes crafted from local produce. And for the ultimate relaxation, the hotel spa is your go-to for a traditional Balinese massage. Make sure to add a few of these to your 2 week Bali itinerary!
To ease your travels, they provide complimentary rides to Ubud Town. Plus, enrich your stay with their array of experiences, from floating breakfasts and yoga sessions to trekking adventures and immersive Balinese cooking and dance lessons.
👉 Click here for a full list of Ubud hotels!
Things To Do In Ubud
Ubud is one of the most exciting places on this best Bali itinerary for 2 weeks, as the town offers endless experiences. I mention some of the main highlights below that you should definitely add to your Bali in two weeks itinerary, though you can see my Ubud itinerary for even more ideas.
My recommendation is to split your time between Ubud Center attractions and Ubud day trips — the latter of which you'll need to hire a driver for.
My personal recommendation is a local named Dewa. He is a professional and experienced driver in Bali, and you can contact him at dgrock1140 (at) yahoo (dot) com (email) or +62 8523 8493 089 (WhatsApp).
Things To Do In Ubud Center
Hike the Campuhan Ridge Walk. Begin your day with a 2-kilometer (1.2-mile) walk offering views of the hills and the Campuhan River Valley. There's not much shade, so start early to avoid the heat. There are cafes and shops at both the start and end of the trail.
Visit the Sacred Monkey Forest Sanctuary. Home to hundreds of long-tailed macaque monkeys, you'll be able to see them eating, playing, fighting, grooming, and interacting. Additionally, it's home to numerous ancient temples dating back to the 14th century and is considered sacred.⁠
🐒 A number of tours include the Sacred Monkey Forest Sanctuary as part of a combo itinerary! A few of these include:

🌾 Ubud Monkey Forest, Jungle Swing, Rice Terrace, Water Temple & Waterfall
😍 Best of Ubud: All-Inclusive Tour
🛕 Bali Monkey Forest, Mengwi Temple & Tanah Lot Afternoon Tour
Get a Balinese spa treatment. You can't travel Bali in 2 weeks and not spend at least some time in a spa. Opt for a Bali flower bath, foot rub, Balinese massage, or other type of treatment for relaxation on a budget. While there are many spas to choose from, one top option is Karsa Spa.
Shop at Ubud Art Market. Ubud is home to many boutiques and markets, with the Ubud Art Market being one of the most famous — possibly because it was featured in Eat, Pray, Love. Here you can shop for handmade crafts, artworks, textiles, and souvenirs crafted by local artisans from the neighboring villages.
Explore Ubud Palace. Also known as Puri Saren Agung, this free-to-enjoy Bali attraction is the historic residence of Ubud's royal family. It showcases intricate Balinese architecture and ornate carvings throughout, with some highlights being the main courtyard, the gardens, and the royal temple. Bonus: The palace also hosts evening Balinese dance performances for a fee.
Take a Balinese cooking class. Joining a cooking class offers an enjoyable immersion into Balinese culture via its flavors. A few top-rated options include:
Day Trips From Ubud
Hike to Manuaba Waterfall. This is one of the best waterfalls in Bali near Ubud! I didn't see any other tourists when hiking to this lesser-known waterfall, which entails hiking through the jungle over staircases and rivers. There is a smaller waterfall before you reach the larger waterfall — which also has a swimming hole. To get out, you'll hike through a ravine filled with water to your hips before emerging onto the lovely Manuaba Rice Fields.
Visit the Mupu Rice Terrace. Having a meal at Carik Terrace Warung not only offers yummy Balinese food and gorgeous views of the Mupu and Tegalalang Rice Terraces, but you'll also be able to hike around the Mupu Rice Terraces for free.
If you only want to wander around and take photos, and don't necessarily care about Tegalalang's activities, then this is a beautiful and budget-friendly option.
Sky bike at Tegalalang Rice Terraces. While you will have to pay to get in, the activities at Tegalalang Rice Terraces are a lot of fun — like the sky bike, which has you literally cycling high above the fields.
You can see the experience above.
It's a fun way to get your heart pounding while taking in some beautiful views, as are the other Tegalalang activities like the zipline and giant swing. This stop is certainly an adventurous yet quirky addition to a Bali travel itinerary.
🌾 A number of tours include the Tegalalang Rice Terrace as part of a combo itinerary! A few of these include:

🐒 Ubud Monkey Forest, Jungle Swing, Rice Terrace, Water Temple & Waterfall
📸 Bali Instagram Tour: The Most Famous Spots (Private & All-Inclusive)
🌊 Tanah Lot Tour with Ubud Monkey Forest, Rice Terraces & Waterfalls
Explore spirituality at the Tirta Empul Water Temple. This popular temple is renowned for its sacred spring water used in Balinese Hindu purification rituals — which tourists can participate in for a fee. Legend attributes the springs, believed to have healing properties, to the god Indra.
Even if you just wander around though, it's an interesting place to gain an understanding of Balinese spirituality during your 2 weeks in Bali itinerary.
Visit additional waterfalls or temples, spend time at a coffee plantation, or experience authentic Bali in the village of Sidemen. Depending on your interests and what time you get started, you can add on more attractions — such as the ones listed in my Ubud guide. Just note that Ubud traffic can be crazy and the sun sets daily at 6pm, so plan accordingly.
🌏 Click here for a full list of Ubud tours!
Where To Eat In Ubud
Ubud is full of great restaurants, cafes, and bars. A few top recommendations include:
Mozaic. This upscale eatery is one of the most coveted in Ubud thanks to its unique tasting menus blending French cooking techniques with Indonesian flavors.
Ely's Kitchen Ubud. As this Ubud restaurant is next to Adiwana Unagi Suites where I was staying, I enjoyed a few meals here. Dishes are made to order and you'll find a mix of traditional Indonesian and Western options.
Milk & Madu. All-day breakfasts, satisfying smoothie bowls, delicious lunches and dinners, made-from-scratch meals, and fun happy hours are just a few of the highlights — as is the adorable hipster decor with high ceilings and plant walls.
Bali Itinerary Stop #3: Payangan (2 Nights)
Why Visit Payangan
This stop on our 2 week Bali itinerary is all about the accommodation: the gorgeous Padma Resort Ubud. It's the type of place where you don't need to leave the grounds as there is plenty to do, see, and experience right onsite.
Note that while they have "Ubud" in their name, they're technically in Payangan — about an hour away from Ubud Center. That being said, they do offer free shuttle service to and from there.
Getting To Payangan
From Ubud Center, it's about an hour's drive. The best way to get there is to hire a private driver, which you can do through Booking.com.
Where To Stay In Payangan
Padma Resort Ubud. This CHSE-certified 5-star resort is the epitome of luxury, offering breathtaking views, enormous rooms, delicious meals, and top-notch service.
It's built into the hillside, with lush jungle, billowing palms, and tropical gardens at every turn. Dedicate a day to unwind in their terraced lagoon pool, boasting a swim-up bar, adjacent hot tub, restaurant, loungers with attentive service, and a beautiful view of the surrounding nature.
Guests can enjoy a plethora of complimentary activities like sunrise yoga in the Bamboo Nest, cycling through local rice fields, or delving into cultural sessions, such as doing a Balinese Offering.
Insider tip: Opt for a club room to enjoy an array of exclusive benefits, from dining deals to free laundry services. The highlight? Access to the rooftop lounge, showcasing panoramic vistas and a complimentary happy hour from 4:30-6:30pm with free beverages and snacks. My personal favorite was their dry sparkling wine!
👉 Click here for a full list of Payangan hotels!
Things To Do In Payangan
Again, this stop on our 2 week Bali trip is all about the resort. Along with the many onsite activities, a few experiences you can book through Padma Resort Ubud include a:
Mount Batur sunrise hiking experience
Bali Voyage tour to Ulun Danu Batur Temple, a coffee plantation, and the famous rice terraces of Tegalalang in a classic convertible
Chasing Waterfalls tour to Kanto Lampo Waterfall, Tibumana Waterfall, and Taman Sari Waterfall in a classic convertible
Jungle Trekking tour through local villages and the surrounding jungle
Off-Roading Adventure to the Mount Batur caldera
Where To Eat In Payangan
Padma Resort Ubud has two main restaurants:
Puhu Restaurant. This rooftop eatery serves dishes from Indonesia, Asia, and the West, though the highlight is the sweeping views over the forest and tropical valley. When I visited, they also had a guest bartender collaboration with some very interesting cocktails.
The Pool Cafe & Bar. This poolside eatery allows you to dine al fresco. Their menu features a lot of Mediterranean- and Middle Eastern-inspired dishes like Beef Kofta Tomato Pilaf, Avocado Truffle Crostini, and Barramundi in Saor. I really enjoyed my prawn pasta!
Additionally, they offer cooking classes, floating breakfasts, and other special Balinese dining experiences.
Bali Itinerary Stop #4: Seminyak (1 Night)
Why Visit Seminyak
This chic coastal town is known for its golden beaches, upscale boutiques, contemporary art galleries, and bustling restaurant and bar area. Additionally, those seeking to let loose have many options when it comes to day clubs as well as nightlife.
It's also one of the busiest places I've ever seen! Crossing the street can be challenging, though there are hotel security guards and other locals who can help you.
Note: During my 14 days in Bali, I visited Seminyak to get closer to the airport for my flight to Labuan Bajo and the Komodo Islands the following day. If you'd prefer not to change hotels again, you can also spend another night at the beautiful Padma Resort Ubud and just allot more time for getting to the airport.
Getting To Seminyak
From Payangan, it's about an hour's drive to Seminyak, depending on traffic. The best way to get there is to hire a private driver, which you can do through Booking.com.
Where To Stay In Seminyak
Trans Resort Bali. Take a "beach" break at this Seminyak resort, which features an amazing pool that is half pool lined with fountains and half man-made beach with sand and a water slide. Surrounding the entire thing are tropical plants, palm trees, and lounge chairs where you can relax and order food and drinks.
We stayed in the Premier King Suite, which was spacious and included a bathroom with a large jetted tub and rain shower as well as a balcony with a day bed and jacuzzi.
For dinner, they offer an onsite poolside restaurant — which you can follow up with drinks at their 7th-floor rooftop bar.
👉 Click here for a full list of Seminyak hotels!
Things To Do In Seminyak
Chill by the pool. The Trans Resort Bali has a gorgeous pool, with a section also made to look like a sandy beach. This is where we spent most of our time in Seminyak, especially as there is also poolside food and drink service.
Explore the local beaches. As you travel around Bali for 2 weeks, you'll likely want to visit a few beaches. Luckily, there are many to choose from here — like Seminyak Beach, Double Six Beach, and Legian Beach. Legian is actually a great surfing beach, and you can book surfing lessons here.
All of these are within walking distance of each other, making them perfect for a day of beach hopping. I recommend timing your plans so that you're on the beach for sunset too!
Spend a day at Potato Head Beach Club. Bali is known for its lively day clubs, with one of the most famous being Potato Head Beach Club. Here you can sunbathe, swim, drink cocktails by the pool while taking in beautiful beach views, eat yummy Indonesian and global dishes, dance to live music, and take part in activities like meditation and yoga.
The club is also known for its facade made of colorful, recycled shutters, reflecting its commitment to sustainability.
Go gallery hopping. Love art? Seminyak features loads of galleries, particularly around the main streets of Jalan Raya Seminyak and Jalan Basangkasa. Personally, I really loved the contemporary pieces at Nyaman Gallery, which showcases both local and international artists.
🎨 Want to explore the creative side of Seminyak? Check out:

🖌️ Bali Artist Tour
🛍️ Bali Art-Shopping Tour
Go shopping. Along with art galleries, you'll also find loads of boutiques and shops in the heart of Seminyak. Jalan Raya Seminyak and Jalan Kayu Aya are particularly plentiful with stores selling clothes, housewares, art, beauty products, and more.
Get a Balinese spa treatment. One amazing thing about visiting Bali is the budget-friendly spa treatments — so add as many as possible to your 2 week itinerary in Bali. One recommended spa in Seminyak is Zanti The Retreat, a tranquil spa offering soothing massages, facials, and wellness rituals.
🌏 Click here for a full list of Seminyak tours!
Where To Eat In Seminyak
Eat Street. Also called Jalan Kayu Aya, Eat Street features a wide array of dining options ranging from high-end restaurants serving gourmet dishes to cozy cafes offering local Balinese fare and international cuisine. Some of the best restaurants on and around Eat Street include:
The Corner House (indoor-outdoor eatery with Indonesian and Western dishes as well as live music)
Sisterfields Cafe (delicious all-day brunch menu)
Made's Warung (fun spot serving Indonesian and global dishes as well as Balinese dance performances)
Apart from eateries, the street is lined with a mix of chic boutiques, art galleries, and trendy bars, making it a hub of activity from morning until late at night. If you like nightlife, you'll enjoy this part of our Bali sample itinerary.
Bali Itinerary Stop #5: Labuan Bajo (1 Night)
Why Visit Labuan Bajo
Labuan Bajo is the main gateway to the famous Komodo National Park, home to the rare Komodo dragons, among other attractions — though more on that in the next section of our 2 week Bali travel guide.
Labuan Bajo itself offers beautiful landscapes, from rolling hills to azure waters, complemented by delicious restaurants known for their fresh seafood as well as opportunities to visit more remote villages beyond the main port area.
Getting To Labuan Bajo
To reach Labuan Bajo, which is located on the island of Flores in the East Nusa Tenggara province of Indonesia, you'll need to take a short 1-hour flight from Bali's Bali Ngurah Rai International Airport to Komodo Airport.
From Komodo Airport, it's about a 10-minute drive to the heart of Labuan Bajo.
The best way to get there is to hire a private driver, which you can do through Booking.com. Also, check if your hotel offers airport transport. For instance, Loccal Collection Hotel does this for a small fee.
Where To Stay In Labuan Bajo
Loccal Collection Hotel. If you want to party on a Greek island — but in Indonesia — this is your spot. Located near the harbor and built into the hillside, the property features white stone accented with bright blue hues.
During the day, party music blasts as hotel guests and patrons enjoy the restaurant, rooftop bar, cliffside pool, and the many Instagrammable spots overlooking the water and its many islands.
In terms of rooms, we got the Lentar Suite, which had its own semi-private pool — with direct access right from the back patio!
👉 Click here for a full list of Labuan Bajo hotels!
Things To Do In Labuan Bajo
Take photos in the harbor area. In my opinion, Labuan Bajo has some of the best views of this entire Bali trip itinerary. This is especially true if you walk down to the harbor area to see the many islands and boats dotting the water up close.
Chill by the pool. This Bali suggested itinerary features a lot of great hotels, with Labuan Bajo being one of the most trendy and beautiful. You can enjoy epic views from the Loccal Collection Hotel's outdoor pool area. Relax in lounge chairs on their man-made beach with a local Bintang beer or go for a swim.
Visit Rangko Cave. One of the main sites on Flores Island is Rangko Cave, which features a stunning turquoise-colored saltwater lake, creating a surreal contrast with the cave's dark interiors. The cave's stalactites and stalagmites add to its beauty and give it an otherworldly feel. You can visit on an excursion — like this tour that also visits Amelia Hill Sea View & Puncak Waringin viewing platform.
Take a day trip to the Komodo Islands. In the 2 week Bali holiday plan that I've mapped out for you here, you'll be going on a 3-day Komodo Islands cruise; however, if for some reason you don't have time for that, you can also book a day trip like:
🌏 Click here for a full list of Labuan Bajo tours!
Where To Eat In Labuan Bajo
Sangkar Lobster Restaurant. This is the restaurant at the Loccal Collection Hotel. The food is tasty, though the real draw is the atmosphere. I loved eating outside with my toes in the sand (they have a man-made beach near the pool) and gazing out over the harbor.
Labuan Bajo Fish Market. Labuan Bajo is a fishing town — so make sure to eat some fresh fish while you're there! Near the harbor, you can visit a fish market with loads of colorful fresh fish on display. You're guaranteed a delicious and inexpensive meal here complete with rice and veggies.
Happy Banana Komodo. While I didn't eat here personally, almost everyone I met on my Komodo cruise noted that this sushi restaurant was their favorite eatery in Labuan Bajo, so I wanted to make sure to share it in our travel itinerary for Bali. It also fits the bill for fresh fish!
Bali Itinerary Stop #6: Komodo Islands (2 Nights)
Why Visit The Komodo Islands
The Komodo Islands is a unique and stunning destination unlike any other in the world! First of all, it's the only place in the world where you can see Komodo dragons in their natural habitat. Beyond these ancient creatures, the islands boast colorful coral reefs teeming with marine life, gorgeous pink beaches, panoramic viewpoints, and more.
Getting To The Komodo Islands
You can board a Komodo Islands cruise from Labuan Bajo to visit the islands.
Where To Stay in The Komodo Islands
For this section of our 14 day Bali itinerary, you'll stay on a boat — though the exact boat will depend on which company you go with.
Personally, I booked with Captain Komodo, which has excellent reviews and was a pretty good experience. Here are some pros and cons I found with the trip:
Pros:
The Komodo Islands are amazing and the daily excursions were incredible
The food was pretty tasty, especially the fresh seafood
The crew were really kind and helpful
Their office is very responsive and easy to work with
There was always filtered water available, and you can bring your own soft drinks and booze on board
I really liked our room on the boat, which had a private balcony and Jacuzzi
Cons:
The boat wasn't in great shape — particularly in terms of toilets working properly and cleanliness (many guests complained of dirty sheets)

To be fair, I did go in the busy season and believe I wasn't on their usual boat because it was already booked
Our room was nicer than other guests, but that is also because we booked the most expensive room on the 2nd floor of the boat — which also helped with the cockroaches

My guide wasn't great at giving instructions, such as letting everyone know when to be ready to leave or setting expectations for snorkeling

On one occasion, our group got totally split up while snorkeling — and many of us ended up having to swim pretty far to get back to the boat, which had moved; after that, I made it a point to ask the guide where exactly we'd end up and how long we'd be in the water

Safety didn't seem to be a priority, such as when I asked for a life vest and the group was instead given one life ring to share, or when someone's toilet started overflowing in the middle of the night and all of the crew were fast asleep (someone really should be awake at all times)
Again, exploring the Komodo Islands themselves was incredible. It's truly one of the most beautiful places I've ever been. If I went again though, I'd ask the company I chose more questions about safety.
👉 View Komodo Islands cruise options from Viator, GetYourGuide, and Klook!
Things To Do In The Komodo Islands
A few highlights from the cruise — and of traveling around Bali for two weeks — include:
🐉⁠ Seeing rare Komodo dragons up close on Komodo Island (after they've eaten, as they're carnivorous!)⁠
🐠⁠ Snorkeling vibrant reefs around Siaba Island and Manjarite Island⁠
🦀 Seeing the gorgeous pink sand, warm turquoise waters, and colorful reefs of Long Beach
⛰️ Taking in stunning views from Kelor Island
🐢⁠ Snorkeling at Manta Point and seeing sea turtles, manta rays, and sharks⁠
🌅⁠ Hiking up to Padar Point at sunrise for a 360-degree view of the surrounding Komodo Islands⁠
🦇⁠ Watching bats fly out of the mangroves of Kalong Island at sunset⁠
🤩⁠ Simply taking in the stunning beauty of Komodo National Park and its islands⁠
Note that if you want to go scuba diving, there are also options for that!
🌏 Click here for a full list of Komodo Islands tours!
Bali Itinerary Stop #7: Bangli (3 Nights)
Why Visit Bangli
If you want to get off the beaten path in Bali, Bangli is a great option away from the island's bustling tourist hubs. In fact, two different local drivers mentioned they were surprised to see a tourist there.
Renowned for its picturesque landscapes, Bangli offers serene terraced rice paddies, lush forests, active volcanoes, and the chance to immerse yourself in authentic Balinese culture.
That being said, the main reason to visit Bangli is the hiking! Personally, I wanted to be close to the trailhead for hiking Mount Agung, and it's also close to the Mount Batur trek. If you love adventure, it's a must-include on your Bali Indonesia travel itinerary.
Getting To Bangli
You'll fly from Komodo Island Airport on Flores to Ngurah Rai International Airport on Bali. From the airport, it's about a 2-hour drive to Bangli. The best way to get there is to hire a private driver, which you can do through Booking.com.
Where To Stay In Bangli
De Klumpu Bali Eco Tradi Stay. I stumbled upon this underrated Bali hotel not through popular travel articles, but via Booking.com — and wow, what a gem!
Nestled away from the typical tourist routes, it offers a serene haven where you can deeply reconnect with nature through lush gardens, gorgeous landscapes, bamboo accommodations, a relaxing pool, a calming spa, and an organic eatery with views of rice terraces.
Pro tip: Opt for a villa to get a private patio with vistas of the terraces, complemented by a rock-carved jacuzzi and a refreshing outdoor shower.
👉 Click here for a full list of Bangli hotels!
Things To Do In Bangli
Hike Mount Agung at sunrise. While this is the hardest thing I've ever done, if you're into hiking and epic sunrises, it's very worth it.
If you start at Besakih Temple to reach the true summit, it's a grueling 10-12 hour hike that takes you to 10,308 feet (3,142 meters). From the top, you'll be rewarded with stunning panoramic views of almost the whole island of Bali, neighboring Lombok, and the vast ocean.
It's recommended to have a guide for this trek, with a few highly-rated tours including:
Hike Mount Batur at sunrise. If you're looking for an easier sunrise hike that is also beautiful, Mount Batur is the more popular option. It's about 2-3 hours to the summit, where you'll enjoy vistas of lakes, valleys, and farmland, as well as into the Mount Batur crater. To the east, you'll also see Mount Agung.
Here are some top-rated tours:
Enjoy the amenities at De Klumpu Bali Eco Tradi Stay. Swim in the pool, get a Balinese massage at the spa, wander the beautiful gardens, have a meal at the outdoor restaurant, sit on your patio with a Bintang beer, or opt for one of the many activities offered — like Balinese cooking, yoga, dance classes, and local tours.
Visit local waterfalls. There are a number of beautiful waterfalls in and around Bangli, like the gorgeous Tukad Cepung Waterfall — which looks like a cave hidden behind rock formations. For a guided experience, consider this waterfall tour of Bangli.
Explore Besakih Temple. Known as the "Mother Temple of Bali," the sacred structure sits on the slopes of Mount Agung and is the largest and holiest Hindu temple on the island. It showcases Balinese architectural grandeur with its intricate carvings and multi-tiered shrines, and is also where the Mount Agung hike begins for those looking to reach the true summit.
To really understand the significance of this temple, it's best to go on a guided tour like:
🌏 Click here for a full list of Bangli tours!
Where To Eat In Bangli
Unlike popular Bali destinations like Ubud, Seminyak, and Sanur, Bangli isn't a hot spot for restaurants. I ate most of my meals at the De Klumpu Bali Eco Tradi Stay, which has an organic restaurant overlooking the rice fields.
Nearby, you can also visit some local warungs and eateries, such as Mek Subur Suckling Pig, where you can try the Indonesian specialty of babi guling (suckling pig).
Bali Itinerary Stop #8: Sanur (2 Nights)
Why Visit Sanur
We'll end this perfect Bali itinerary for 14 days at one of the island's best beach towns: Sanur. After loads of sightseeing, exploration, and adventure, it's the perfect place to relax.
Located on Bali's southeastern coast, Sanur is a serene escape from the island's busier locales. With its calm, reef-protected beaches, it's great for relaxed swimming and sunbathing.
Additionally, the area retains an old-world Balinese charm, evident in its traditional fishing boats and leisurely atmosphere. Its beachfront promenade is ideal for peaceful walks, while also serving as a convenient launch point for trips to nearby islands.
Finally, the lively main street is less overwhelming than Seminyak and Ubud, but still offers loads of options for hotels, restaurants, cafes, bars, and shops.
Getting To Sanur
From Bangli, it's about an hour and a half to two hours by car. The best way to get there is to hire a private driver, which you can do through Booking.com.
Where To Stay In Sanur
Maya Sanur Resort & Spa. I loved this budget-friendly luxury hotel! Located right on the beach, Maya Sanur is a 5-star hotel featuring stylish rooms, 4 pools, 4 restaurants (many with waterfront views), nightly live music, a sumptuous spa, a fitness center, a work lounge, and even an onsite art gallery.
They also have a rooftop garden that is the perfect spot for sunset — especially as you can watch bats starting to fly against the bright colors.
Moreover, they offer a range of activities and experiences, like floating breakfasts, cooking classes, yoga sessions, complimentary bike rentals, and more.
👉 Click here for a full list of Sanur hotels!
Things To Do In Sanur
Chill at Sanur Beach. Sanur Beach is lovely, with soft sand for sunbathing and calm warm waters perfect for swimming. It's also a popular spot for kitesurfing — which is also fun to watch. Along this beach paradise, there is a boardwalk lined with seaside restaurants and bars.
Shop along Jalan Danau Tamblingan. Along this main thoroughfare, you'll find loads of markets, boutiques, and even a few global chains like Billabong. My favorite store for budget-friendly yet trendy clothing was Made in Bali. I got a breezy 2-piece outfit that transports me back to Bali when I wear it at home!
Book a spa package at The Spa at Maya. Andy and I booked a 2-hour couple's treatment that included a foot bath, Balinese massage, body scrub, and Bali flower bath. Not only is the spa stunning, but it was truly one of the best experiences I've had in my life — and it was very budget-friendly!
Visit Nusa Penida (part of the Nusa Islands). Located southeast of Bali, about an hour's ferry ride from Sanur, Nusa Penida is a picturesque island known for its dramatic cliffs and stunning beaches. Many people mention it as a must-add to any Bali vacation itinerary.
And while Nusa Penida is undoubtedly beautiful, I have to be honest: I didn't really enjoy my time here, at least not in August when the crowds were unbearable. Getting from location to location is tricky due to traffic from tourist crowds, and then at each spot it's hard to move around.
I know people love Nusa Penida, so I wanted to mention it, though I think visiting during shoulder season or off-season might be better. Still, I'll go over the places I visited here:
😇 Angels Billabong & Broken Beach. While it's beautiful, there are way too many people here. If I came again, I'd quickly do the photo walk and then chill at one of the cafes overlooking the water with a cold beer instead.
🌴 Kelingking Beach. The view over the white sandy beach and the T-Rex-shaped coastline jutting out into the Indian Ocean is gorgeous; but again, the lookout is very crowded. If you have the time, it's about an hour round-trip to walk down to the beach — which is pristine and actually not crowded at all. If you plan to do this make sure to arrive early, stay overnight, or plan an itinerary with fewer stops. Note: After a tourist drowned here in February 2023, swimming is no longer permitted at this beach.
🌊 Crystal Bay. This dream beach features soft sand, turquoise waters, and gorgeous rock formations that make for beautiful photos. While it's crowded, there is enough sand to spread out a bit easier. This was my favorite stop on our tour of Nusa Penida's West Coast!
🌏 Click here for a full list of Sanur tours!
Where To Eat In Sanur
Massimo. This was the best meal I had while traveling around Bali for two weeks. It's a spacious Italian restaurant that makes great cocktails (the first real margarita I had the whole trip!), serves delicious Italian food, and offers a lively atmosphere — especially when the staff break out into the Balinese version of "Happy Birthday". My favorite dish was the homemade tagliatelle with porcini mushrooms and truffle, which was made tableside in a Parmesan cheese wheel.
Tree Bar at Maya Sanur Resort. The beachfront eatery is one of a few at Maya Sanur, and we liked it so much that we went twice. The menu features Mediterranean-inspired cuisine, plus they offer a daily happy hour as well as nightly live music.
IZZY – Izakaya Street. This cool concept eatery features a large outdoor courtyard surrounded by different kitchens serving their own creations — which get put into one delicious menu to order from. Sushi, ramen, shabu shabu, tapenyaki, and more are all on order, as are Japanese-inspired cocktails, spirits, and sakes. Try the "Izzy Gimlet" featuring nori-infused dry gin, yuzu, butterfly pea, cucumber, ginger sour, and dry shake with egg white. It was the best cocktail I had during my 2 week Bali itinerary!
Top-Rated Tours In Bali
Whether you're traveling solo in Bali or in a group, booking a few tours is a great way to see a lot in a short amount of time while learning interesting facts from a knowledgeable guide.
Some top-rated tours to add to your 2 weeks itinerary for Bali include the following. Note that many of these offer pick-up/drop-off service from multiple towns:
👉 Click here for a full list of Bali tours!
Tips For Enjoying A 2 Week Trip To Bali
Now that we've gone over a Bali 14 day itinerary, let's discuss some important tips for having a great trip.
Language. The local language in Bali is Balinese (or "Basa Bali"), though Indonesian (officially called "Bahasa Indonesia") is also widely spoken and is the national language of Indonesia. That being said, most people you'll encounter will also speak English.
Safely exchange currency. The local currency is the Indonesian Rupiah (IDR), with the currency symbol being Rp. When exchanging money, make sure to shop around for the best rate and double-check that there isn't a commission or fee taken out. Also, carefully double-check that you get the correct amount, as we had one money exchange place try to rip us off three times during one transaction.
Carry cash. While credit cards are widely accepted around Bali, certain smaller establishments will only take cash. Plus, even many big stores have credit card minimums.
Don't drink the tap water. Do not drink the tap water in Bali. Instead, bring a refillable bottle and ask your hotel to refill it — which most are happy to do. Most will also bring you unlimited free bottled water. Alternatively, you can bring your own filtering bottle, like the LifeStraw Go.
Respect Balinese culture. Balinese Hinduism plays a pivotal role in shaping the island's unique way of life. As this spirituality influences everything from temple festivals to daily interactions, it's crucial for tourists to approach these traditions with respect and understanding.
Protect yourself from the sun & mosquitos. In terms of safety-related Bali travel tips, realize the island is tropical, so wear sunscreen, sunglasses, and a hat. Use mosquito repellent, especially in the evenings.
Know local emergency numbers. While you hope not to need them, it's good to have local emergency contact numbers stored in your phone. The equivalent of 911 in Bali is 112. You can also install a travel safety app like Emergency Plus to be able to quickly call for help if needed.
Dress in layers. Even if you're doing your 2 week Bali itinerary in August, it can get chilly at night. It's smart to pack a light jacket or sweater just in case.
Cost Of 2 Weeks In Bali
When it comes to your 2 weeks in Bali budget, it really depends on your personal preferences and travel style, as prices for hotels, activities, and food can vary drastically.
Here are some estimates based on our 2 week Bali trip. Not including flights, we spent $5000 total, which included a mix of budget-friendly experiences and total splurges (like a club room at Padma Resort and our Komodo Islands cruise):
Activities: You can find plenty of excursions for less than $50, though this depends on exactly what you're looking to do. For instance, we spent about $170 total for our Mount Agung hike to go with a reputable and responsive company and have a private guide.
Many people also book private drivers to take them sightseeing around Bali. We paid about $45 for eight hours, which was similar to what many drivers quoted us, though you can also book top-rated drivers online for under $35 as you can see here and here.
Food: You can easily get a satisfying meal for less than $5 in a warung (local eatery). There are also more upscale restaurants if you'd prefer.
Our biggest splurge meal was at Massimo in Sanur, which came to about $80 for 2 appetizers, 3 mains (including the truffle pasta special, a steak, and a seafood pasta), 2 cocktails, a large bottle of mineral water, and a bottle of wine. In my opinion, it was incredibly affordable for the amount and quality of food.
Hotels: We paid everything from $35/night (for a clean but basic hotel with a pool) to $500/night (for a unique luxury 5-star resort in a more remote location). We also stayed in some upscale hotels for closer to $160-$220 per night. Note that many luxury hotels also have a range of room options, so you can stay somewhere nice without opting for the priciest suite.
If you'd like to find a great hotel deal in Bali, check out this map. It's set to Ubud Center, but you can easily change it to your desired destination:
How much money to bring. Personally, when it comes to how much money to take to Bali for 2 weeks, I'd allot at least $100 per day. You can definitely explore Bali in 2 weeks for cheaper; however, $100 per day will allow you to include a few splurges.
What To Pack For 2 Weeks In Bali
Along with your regular packing essentials, clothing, toiletries, and medications, a few specialty items to bring on your 2 week Bali trip.
Hygiene Items
Toilet paper (I always carry this in my backpack while traveling)
Hand sanitizer
Mask (for the plane and also for hiking Mount Agung, which gets very dusty)
Hydration & Sun Protection
Outdoor Adventure Essentials
I found these items particularly important for hiking Mount Agung:
Other Items To Bring
Breathable, quick-dry clothing for hot or rainy days
Sweater or light jacket for chillier evenings
Comfortable shoes for sightseeing
Travel insurance — essential to make sure you're always protected
2 Weeks In Bali: FAQ
Here are some answers to frequently asked questions about planning a 2 week trip to Bali:
Q) Is it worth going to Bali for 2 weeks?
Absolutely! Two weeks in Bali allows ample time to explore its diverse landscapes, from pristine beaches and vibrant nightlife to lush rice terraces and sacred temples, ensuring a rich and varied experience.
Q) How many weeks do you need for Bali?
While 1 week in Bali can give you a good introduction to the destination, ideally you'll have at least 2 weeks to explore its main attractions, beaches, and cultural sites. That being said, with more time you can delve deeper into its hidden gems and neighboring islands.
Q) Is 2 weeks in Bali enough?
Yes, 2 weeks in Bali is sufficient to explore the island's primary attractions, beaches, and cultural highlights, but those seeking a deeper immersion might benefit from an extended stay.
Q) How expensive is 2 weeks in Bali?
Bali offers great value for money, and you can easily enjoy the island without breaking the bank. If you're really budget-conscious, you could spend about $50 per day, maybe even a bit less, though increasing your budget to closer to $100 per day will allow for more flexibility.
Q) Can you drink the tap water in Bali?
No, it's not recommended to drink tap water in Bali due to potential contaminants. Stick to bottled water for drinking or bring your own filtering bottle, like the LifeStraw Go.
Q) Is Bali safe for solo travel?
Yes, Bali is generally safe for solo travel, with many solo adventurers enjoying its welcoming culture and beauty; but as with any destination, it's essential to exercise caution, especially at night and in less frequented areas.
Bali Travel Insurance
When visiting Bali — or anywhere else in the world — it's wise to get travel insurance.
One of the best travel medical insurance for travelers is SafetyWing as they've got a large network and offer both short-term and long-term coverage — including coverage if you're traveling for months as well as limited coverage in your home country.
Additionally, SafetyWing is budget-friendly and offers $250,000 worth of coverage with just one low overall deductible of $250.
Click here to price out travel insurance for your trip in just a few clicks.
Best 2 Week Bali Itinerary: Final Thoughts
I hope you enjoyed this sample itinerary for Bali! Known as the Island of the Gods, Bali is renowned for its stunning landscapes, beautiful beaches, spiritual culture, and welcoming hospitality.
With careful planning, you can fit most of the major highlights — as well as some more off-the-beaten paths experiences — into your Bali 2 week trip.
Don't be afraid to customize the above itinerary to your personal liking and needs. Do as much or as little as possible, even if it means spending a few hours wandering without a plan, relaxing by your hotel swimming pool, or indulging in a Balinese spa treatment. Just enjoy your Bali 2 week holiday!
What would you add to this 2 week Bali itinerary?
Enjoyed this Bali route for 2 weeks? Pin it for later!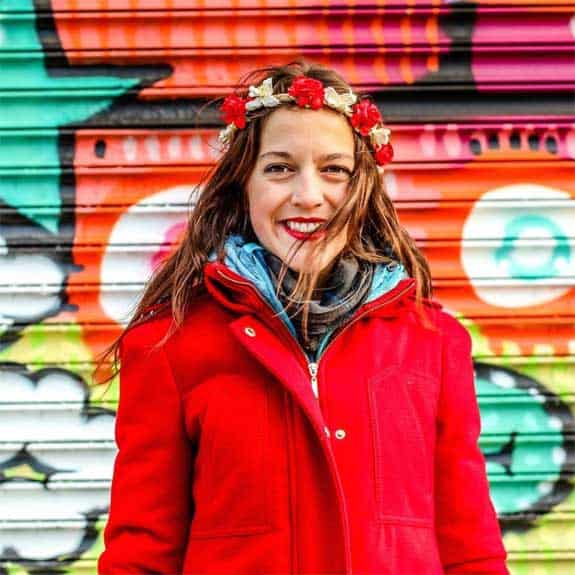 Hi, I'm Jessie on a journey!
I'm a conscious solo traveler on a mission to take you beyond the guidebook to inspire you to live your best life through travel. Come join me!
Want to live your best life through travel?
Subscribe for FREE access to my library of fun blogging worksheets and learn how to get paid to travel more!