7 Day Bali Itinerary: How To Spend A Week In Bali
By Kate Comer. This guide to one week itinerary for Bali contains affiliate links to trusted partners!
Looking for a done-for-you 7 day Bali itinerary?
Then you're in the right place!
Bali is called the "Island of Gods," which reflects the destination's deep-rooted spirituality, unique cultural traditions, and awe-inspiring natural beauty — all of which combine to create a spiritual haven that captivates visitors from around the world.
In terms of natural beauty, Bali is renowned for its stunning landscapes, like lush rice paddies, volcanic mountains, pristine beaches, and ancient forests — all of which can be explored in a one week Bali itinerary.
In all honesty, there are so many amazing things to do in Bali that you could easily spend more than that; however, if you're stretched for time and only have enough time for a one week trip to Bali, you can still have an incredible time.
How? Keep reading for the perfect Bali itinerary for 7 days!
Quick tip: The best way to get around Bali is by hiring a private driver. You can click here and click here for some of the top-rated options for this. Additionally, you can click here for a full list of Bali drivers.
Free Resources For Your Bali Travel Itinerary
But first, before we go over a suggested Bali trip itinerary for 7 days, I invite you to grab Jessie's free Ultimate Travel Planning Kit — which includes 40+ travel resources — from printables to quizzes to itineraries — all meant to help you explore the world beyond the guidebook!
Some highlights of the kit include:
Free "Where Should You Travel Next?" personality quiz
Pre-plotted Google Maps for 45+ destinations
Printable travel journal with writing prompts
Packing lists for different types of trips
And more!
Once you've grabbed your copy, keep reading to learn how to spend 7 days in Bali.
Where Is Bali?
Bali is located in the country of Indonesia in Asia. Actually, Indonesia is the largest country in Southeast Asia.
Situated 1 mile east of Java, Bali is one of Indonesia's many islands. The largest of these islands are New Guinea, Borneo, Sumatra, Sulawesi, and Java, though the most visited by tourists is Bali.
This gorgeous Indonesian island has so much to do and see, and you'll have no problem filling up 7 days in Bali with fun and memorable experiences.
Getting To Bali
The most common way to get to Bali is by flying to Ngurah Rai International Airport — also known as Denpasar International Airport (DPS) — located in the south of Bali in Kuta. It's a modern airport serving both international and domestic flights.
Bali is also accessible by boat from neighboring islands including Lombok and the Gili Islands.
Getting Around Bali
Bali by motorbike
One of the best ways to get around Bali is on a motorbike, which can also help you more easily navigate heavy traffic.
To ride legally in Bali you need a full motorbike license in your home country and you should also have travel insurance to ensure you are fully covered.
It is also important to wear a motorbike helmet and to be completely sober when you are in control of a motorbike.
Bali by private car
A much safer option is to hire a driver. There are many great local drivers in Bali that will do day trips or transfers to help you experience Bali, and they are often a wealth of local knowledge and can even act as tour guides to explain Bali culture.
Grab and Gojek are also handy apps to load onto your phone. You can then hire either a car or motorbike with a fully licensed driver to get you from Point A to Point B while you enjoy the scenery during your 7 days Bali itinerary.
Best Time To Visit Bali
Bali's weather is divided into dry and wet seasons. The dry season usually goes from April to October and is a popular time to enjoy outdoor activities, explore the island's stunning landscapes, or even book one of the many surf and yoga retreats in Bali.
On the other hand, Bali's rainy season is from November to March.
It is generally humid and hot in Bali due to its closeness to the equator. Rain can happen at any time of year but usually passes very quickly.
Christmas and New Year are very popular times to visit Bali; however, it tends to be rainy and expensive. In my opinion, this is the worst time to visit Bali.
My pick for the best time to visit Bali is either May and June or September and October. During these times, the weather is fantastic and it's shoulder season — meaning you can score great deals and avoid the crowds.
Now if you're looking to explore local culture, the best time to visit Bali is for Nyepi Day, which takes place in March annually. Each year it falls in March; however, the date changes depending on when Bali's New Year occurs.
Nyepi Day is the Balinese Day of Silence, and an amazing Ogoh Ogoh Parade is held on Nyepi Eve. During this time, the streets come alive with demonic statues created by the locals to frighten away the evil spirits.
Just note that the whole island shuts down for this event. The airport closes for 24 hours and everyone must remain in their accommodation — which offers the perfect time to relax. Often hotels will have Nyepi packages that include food from a set menu.
Is Bali Safe?
According to Travel Safe – Abroad, your chances of being a victim of a violent crime during your Bali trip are low; however, petty crime and theft are issues to be aware of.
Bag snatchings can occur in busy tourist areas, and it is always recommended to keep your valuables out of sight. Travel safety gear items like pickpocket-proof garments and hidden pocket scarves can help with this.
Also, riding a motorbike in the busy areas of Bali can be dangerous — especially if you are an inexperienced rider. On the quieter roads away from tourist areas of the southern area of Bali, riding a motorbike can be safer, but always wear a helmet.
Natural disasters can occur in Bali due to active volcanoes on the island. For instance, Mount Agung erupted again back in 2017 creating travel issues. As Mt Agung is in the east, there were no real disruptions to the tourist south of the island; however, flights had to be canceled on certain days depending on the ash cloud direction.
One Week In Bali Travel Map
To help give you a lay of the land, here is a map for visiting Bali. It includes most of the main points and activities mentioned in this 7 day Bali itinerary:
Click here for an interactive version of this Bali travel map.
7-Day Bali Itinerary: Quick Overview
Here is a quick look at our 7 day itinerary for Bali:
Day #1: Ubud
Cafe Wayan & Bakery
Hujan Locale
Day #2: Ubud
Day #3: Sidemen
Day #4: Sidemen
Mount Batur Geopark (which includes Lake Batur and Mount Batur)
Penelokan Main Road
Day #5: Nusa Islands
Kelingking Beach
Broken Beach
Yellow Bridge
Devil's Tears
Panorama Point
Day #6: Munduk
Lake Bratan
Munduk Waterfalls Trail
Hidden Strawberry Garden
Bali Handara Gate
Bali Twin Lakes Viewpoint
Clouds Kitchen
Day #7: Canggu
7-Day Bali Itinerary: Breakdown
To help you decide on the best things to do in Bali in one week, the following recommended itinerary introduces you to some of the island's top experiences. Note that if you'd like to extend your trip, you can also check out this 2 week Bali itinerary.
Day 1: Explore Ubud on foot
We'll kick off this 7 day itinerary in Bali in Ubud. Typically, it's recommended to create at least a 2 or 3 day itinerary for Ubud.
Start your day with an early morning hike along the Campuhan Ridge Walk, a scenic trail that takes you through the picturesque landscapes of central Bali.
Along the way, you'll take in stunning views of lush green hills, rice fields, and the Campuhan River Valley. As you stroll along the ridge, you'll pass by charming Balinese villages, traditional houses, and small art galleries.
The best entry point to the walk is the entrance sign to the Ibah Villa & Suites on Jl Raya Campuhan. Follow the driveway down to the left and you will enter the trail once you pass the temple.
The Camuphan Ridge Walk is about 2 kilometers (1.2 miles) in length and can take up to 1 hour for a return trip at a leisurely pace. There are plenty of photo opportunities along the way, and it is best to start early before the midday sun makes it too hot.
A 15-minute walk from the Campuhan Ridge Walk entrance is the Monkey Forest Road, which showcases many restaurants and shops.
For a traditional Balinese lunch, stop at Cafe Wayan & Bakery. Established in 1986, their lush backyard gardens are the perfect setting to enjoy delicious food and drinks. Make sure to order the Indonesian Sampler Plate to try a variety of local dishes.
After lunch, your next stop is the Sacred Monkey Forest Sanctuary — which is sure to be a highlight of your Bali one week itinerary.
The new and improved visitor's center explains why the sanctuary holds such great cultural and spiritual importance to the Balinese people. Not only is it home to several ancient temples and statues but it's also inhabited by a large population of long-tailed macaques — which are considered sacred in Balinese culture.
By visiting the sanctuary, you can gain insight into Balinese Hinduism and witness the blend of nature and religion.
A small entrance fee allows you to wander around the forest and photograph the monkeys, majestic temples, and natural beauty of the place.
Tip: it is best to keep your loose items secured as the monkeys can be very cheeky and steal your things.
After a long day of walking and sightseeing in Bali, book a table to have dinner at Hujan Locale — one of celebrity Chef Will Meyrick's restaurants. The family-style grazing menu showcases Indonesian and Southeast Asian street food-style dishes served in a contemporary style. And the cocktails are exceptional too!
Ubud Hotels: Click here for a full list of hotels in Ubud.
Ubud Tours: Click here for a full list of fun tours in Ubud.
Day 2: Balinese cooking class & rice terrace visit
On the 5th day of your 7 day Bali itinerary, you can enjoy the experience of learning to cook local Balinese dishes at an Ubud cooking school.
There are a huge range of cooking schools in Bali and many will begin the day at a local market to buy fresh ingredients — which is a wonderful way to immerse yourself in local Balinese culture.
Once the market shopping is completed, the class returns to a local family compound to commence the preparation of Balinese dishes.
The host will share many tips and tricks to cook up the most delicious recipes that will become lunch to share with your new friends in the group. You might also walk away with a recipe book to take home.
After lunch, visit Bali's famous Tegalang Rice Terraces (Sawah Terasering Tegalalang). Located in the village of Tegalalang in central Bali, the rice terraces are renowned for their stunning natural beauty and cultural significance.
The steepness of the rice terraces is amazing and you feel like you are in a natural amphitheater.
Along with getting to take incredible photos, other highlights of visiting the Tegalang Rice Terraces include the chance to meet local farmers, learn about the rice-growing process, and try your hand at farming.
Additionally, there are several cafes and restaurants overlooking the terraces, providing a serene setting to enjoy a meal while admiring the scenic landscapes.
Note that it can often get quite busy in the morning at the rice paddies. Luckily, taking a leisurely stroll through the terraces before sunset is a beautiful way to end the day and can help you beat the crowds.
A stay in Ubud is not complete without visiting Locavore Restaurant located in central Ubud on Jalan Dewisita. Established in 2013 by chefs Eelke Plasmeijer and Ray Adriansyah, Locavore celebrates local and sustainably grown food. The tasting menu changes every four months, making it perfect to visit again and again.
In terms of accommodation, there are many great hotels in Ubud, though a few personal favorites include Alaya Resort (CHSE Certified) and Wapa di Ume.
Ubud Hotels: Click here for a full list of hotels in Ubud.
Ubud Tours: Click here for a full list of fun tours in Ubud.
Day 3: Chase waterfalls in Bali
No one week in Bali itinerary would be complete without exploring Bali's waterfalls, which is what you'll focus on today. Milk and Madu in Ubud near the Ubud Royal Palace (Puri Saren Agung) is the perfect cafe to fuel your body for this beautiful yet busy day.
After breakfast, your first stop is Kanto Lampo Waterfall in Gianyar Regency, near Ubud. An easy walk down from the parking lot, Kanto Lampo Waterfall is perfect for all ages.
The waterfall is truly stunning, with a unique cascade that flows down a series of stepped rocks. Below, the waterfall creates several natural rock pools at different levels — offering the opportunity to take a refreshing dip.
You will get wet to get an incredible photo opportunity underneath the waterfall, so be sure to wear your swimsuit. Changing facilities are also available.
The next stop is Tegenungan Waterfall — known for its powerful surge of water flowing down from 25 meters (82 feet). Surrounded by lush tropical forests and featuring a natural swimming pool, it's one of the top places to visit in Bali in 7 days.
Once you're done, consider taking an elevator down to the adjacent Omma Dayclub. Here you can enjoy lunch, a swim in the pool, and amazing views of Tegenungan Waterfall.
Next up on your Bali 7-day itinerary is Gembleng Waterfall, located in the hills of Sidemen. Easy to access and explore, the clifftop waterfall pools are a fantastic place to swim and enjoy spectacular views.
Air Terjun Kuning is the last waterfall on our list — and this one includes a 15-minute descent down concrete steps. Along the way, you'll take in beautiful jungle views. And because it's lesser known, there is a good chance you'll have it all to yourself!
Be careful while swimming in the waterfall's rock pools; the current can get quite strong as the water rushes through the canyon.
For your accommodations, it's recommended to stay at the beautiful Wapa di Ume Sidemen. Set amongst the gorgeous hills of Sidemen, it is a perfect way to relax after a day of exploring.
The village of Sidemen has a well-preserved cultural heritage, and you'll be able to experience traditional Balinese culture and a more authentic way of life than many other Bali destinations.
Additionally, it's surrounded by lush rice terraces, scenic valleys, and towering mountains for a look at the island's gorgeous countryside.
When you get hungry, head to Asri Dining by Samanvaya for dinner, which focuses on Indonesian dishes made with fresh and local ingredients.
Sidemen Hotels: Click here for a full list of hotels in Sidemen.
Sidemen Tours: Click here for a full list of fun tours in Sidemen.
Day 4: Adventures around Mount Batur
For today's Bali itinerary, hire a driver and leave Sidemen around 5am to head to Kintamani. Here, you'll visit the UNSECO World Heritage-listed Mount Batur Geopark — which includes Lake Batur and Mount Batur.
Many people enjoy doing a sunrise hike up Mount Batur, though note this will involve arriving into the area the night before. For the hike, you'll get picked up from your hotel around 1:30am-2:30am in order to reach the summit for sunrise around 5:30am.
It's a hard 5.8-mile (9.3-kilometer) hike, though if you're up for the early start and the challenge, it can be worth it for the unique experience of watching an epic sunrise over Lake Batur from atop a volcano. Undoubtedly, it will be a highlight of your Bali 7 day tour.
Alternatively, you can enjoy a coffee at one of the many roadside cafes on Penelokan Main Road — like AKASA Kintamani Coffee or Montana Del Cafe — while the sunrises over Mount Batur.
On a clear day, you may also get a view of Mount Agung — an active volcano that is the highest point in Bali and the island's most sacred mountain. Many visitors also enjoy hiking Mount Agung, though note it's very challenging.
After sunrise, hire a local guide to hike around Lake Batur. The moderate 15.7-mile (25.3-kilometer) Lake Batur Loop Trail takes you around a lake inside the caldera of Mount Batur Volcano, which is quite a stunning sight. Feel free to do as much or as little of the trek as you wish.
After your hike, rent a canoe through C.Bali Canoeing & Cycling and enjoy paddling on beautiful Lake Batur alongside local fishermen.
For lunch, choose from one of the many local warungs (small local Balinese eateries), like Nasi Goreng or Nasi Campur, which are my personal favorites.
Finish your day of outdoor adventure by visiting the Mount Batur Geopark Museum, which explains in detail all the wonders of Lake and Mount Batur.
On the drive back to your accommodation in Sidemen, visit Besakih Temple (Pura Besakih). Sitting on the west slope of Mount Agung, it's known as the largest and holiest temple of Balinese Hinduism.
The temple complex is made up of 23 separate temples, with Pura Penataran Agung being the largest and most important. The temples are amazing to explore and you could easily spend hours wandering this spiritual place in Bali.
Sidemen Hotels: Click here for a full list of hotels in Sidemen.
Sidemen Tours: Click here for a full list of fun tours in Sidemen.
Day 5: Day trip to the Nusa Islands
A trip to Bali should always include time at the Nusa Islands of Nusa Lembongan and Nusa Penida. Most of the tours and fast boats to the Nusa Islands depart from Sanur Beach in northern Sanur.
The main reason to visit the Nusa Islands is for the laid-back vibe, beautiful beaches with palm trees, and amazing snorkeling. Moreover, it is quieter than Bali and the sunsets are spectacular.
They are both beautiful places to stay, but with only a 7 day trip to Bali, you will need to join a guided tour — like these top-rated options.
The boat ride over is a lot of fun and you can then take in beautiful views of Kelingking Beach and the fascinating Broken Beach on Nusa Penida Island.
Broken Beach is actually a phenomenon where a natural archway has formed, creating a circular hole in the cliffs that surround a turquoise-colored lagoon. The archway looks like a broken bridge.
If the weather permits, jump in the water for some swimming and snorkeling.
Once you've finished exploring Nusa Penida, tours typically take you by boat to Nusa Lembongan. Here you can check out the famous Yellow Bridge that links Nusa Lembongan and Nusa Ceningan. The bridge can only be crossed on foot or by bike.
A short drive from the Yellow Bridge on Nusa Lembongan is Devil's Tears — an interesting rock formation that puts on a spectacular show at high tide when the water blows 2-3 meters in the air. Just note that getting too close can be dangerous, so it's best to watch from a safe distance.
At the end of the guided tour, enjoy fantastic views of Bali and Mount Agung from Panorama Point on Nusa Lembongan.
Included in the day trip to the Nusa Islands is the return fast boat trip to Sanur. With only 7 days to visit Bali, it is recommended to stay in Sanur after the guided tour.
One recommendation is to stay at the Segara Village Hotel in Sanur. The hotel is on the beach and is only a 20-minute leisurely walk along the water from the Sanur Port (Pelabuhan Sanur) boat arrival point.
Sanur Hotels: Click here for a full list of hotels in Sanur.
Sanur Tours: Click here for a full list of fun tours in Sanur.
Day 6: Explore Ulun Danu Beratan Temple
After a delicious breakfast at the picturesque in-house restaurant Byrd House Bali at the Segara Village Hotel, today you'll head to North Bali to the mountainous region of Bedugul.
Hire a driver or book a tour to visit Ulun Danu Beratan Temple (Pura Ulun Danu Bratan), a Hindu temple that sits on the shores of Lake Bratan — a location that reflects the deep connection between the Balinese people and their natural environment.
Exploring the temple complex allows you to take in its striking architecture, gardens, several Merus (pagoda-like structures), shrines, and iconic tiered roofs. In fact, you can see these roofs reflected on Lake Bratan (Danau Beratan) — which is a great photo op!
Additionally, you can hire a boat to cruise around the lake. Seeing the temple from the water with the mist-covered mountains and lush greenery in the background is an awe-inspiring sight.
Next up on your Bali 7 day itinerary is Munduk — a village located in the highlands of Bali known for its scenic landscapes, lush rice terraces, waterfalls, and coffee plantations.
You can spend time exploring local nature through activities like hiking the Munduk Waterfalls Trail or the Rice Terrace Munduk Loop, or strawberry picking at one of the many local u-pick farms, like Hidden Strawberry Garden.
Close by to the strawberry farms is the stunning Bali Handara Gate. The gate is the entrance to the Handara Golf & Resort and is most famous as one of Bali's top Instagram spots.
A short drive away is the Bali Twin Lakes Viewpoint offering a view over the Twin Lakes: Lake Buyan and Lake Tamblingan. It's a beautiful setting to enjoy a drink at one of the roadside stalls.
By now, you're probably hungry. For a delicious Indonesian meal, head to Clouds Kitchen within the gorgeous Elevate by Hanging Gardens resort. It's the perfect place to relax after a day of exploring Bali — and it features sweeping views too!
Since it's a long drive to Munduk, it's recommended to stay overnight. One of my personal favorite Bali accommodations in this area is the Munduk Moding Plantation Nature Resort & Spa, which offers the ultimate sunset views over northern Bali and East Java.
They have a working coffee plantation and so many activities to enjoy — from trekking to cycling to enjoying a Bali flower bath in their spa. The food served in their restaurants is also delicious.
Just be sure to pack something warm, as it can get chilly in the Munduk Hills.
Munduk Hotels: Click here for a full list of hotels in Munduk.
Munduk Tours: Click here for a full list of fun tours in Munduk.
Day 7: Relax in Canggu
Wake up at Munduk Moding Plantation to the sound of silence and enjoy breakfast with views over the infinity pools.
Don't forget to take a photo of yourself walking along the infinity pool edge, which creates an illusion that you are walking in the sky!
After checking out, make the drive down to Canggu, with a stop at the Jatiluwih Rice Terraces along the way.
Located in the coastal regency of Tabanan, the Jatiluwih Rice Terraces span over 600 hectares (1,483 acres). It's a UNESCO World Heritage Site showcasing the harmonious coexistence between humans and nature and the usage of traditional Balinese agricultural practices.
It's easy to explore the rice terraces on foot to enjoy the spectacular natural scenery and take photos.
Once you reach Canggu, treat yourself. After a busy week traveling Bali, relax at the VIP area of Finns Beach Club in Canggu — a lovely spot to chill out and enjoy an afternoon by the pool sipping cocktails. It's also a great place to get a Balinese massage.
Remember to have your camera charged, as the sunsets here are spectacular.
Canggu Hotels: Click here for a full list of hotels in Canggu.
Canggu Tours: Click here for a full list of fun tours in Canggu.
Best Tours In Bali
Short on time but want to make the most of your visit to Bali? Add the following top-rated experiences to your Bali 7-day itinerary.
These excursions are also great for those traveling solo in Bali, as they offer a fun way to make new friends:
Click here for a full list of Bali tours.
Cost Of A 7-day Trip To Bali
Now that we've gone over what to do in Bali for a week, let's discuss costs. The amount you spend in Bali for one week will depend on your budget and style of traveling. You can eat and stay in local places or you can splurge and stay at high-end 5-star Bali resorts.
Value for money is exceptional in Bali. You can live like a celebrity for a fraction of the price that it would cost in other parts of the world.
That being said, here is an estimate of what a Bali 7 days itinerary might cost. Note that prices are in USD:
Cost of accommodation in Bali
Homestays: A great way to explore Bali on a budget is to stay at local homestays. Prices vary between $70-$200 per week.
Budget hotels/villas: For access to a pool and clean rooms, you can expect to pay $250-$400 per week.
Mid-range hotels/villas: Great value options with resort-style facilities can be found for $550-$1500 per week. This can include many well-known hotel brands like IHG and Marriott International.
Luxury hotels/villas: Bali does 5-star luxury amazingly well! $2000-$7000 per week will provide you with the ultimate Bali stay.
This map can help you compare your options for the best hotels in Bali. It's set to show hotels and rentals in Ubud, but you can easily change this based on where you're staying:
Cost of food in Bali
Eating in local Balinese warungs will set you back $2 for a nasi goreng (an Indonesian fried rice dish). Add a Bintang beer for $1.
Balinese cafes typically offer great service and are reasonably priced. For example, a burger is between $6-$10.
Higher-end restaurants will cost between $15-$35 for dishes that taste amazing.
Cost of transportation in Bali
Bali driver: Day trips cost about $60.
Grab or Gojek: A motorbike ride can cost between $0.50 to $5 depending on the distances covered.
Cost of activities in Bali
One of the best things to do in Bali is completely free: seeing a spectacular local sunrise or sunset! The best sunrises are in Sanur and Nusa Dua. For the best sunsets, Canggu, Seminyak, Legian, Jimbaran, and Uluwatu are the places to be.
Shopping in the local markets you will find Bali souvenirs and clothes for $1-$10. Remember to barter.
Waterpark entry prices can range from $10-$40 per person, and fun tour activities like ATV riding cost between $60-$80.
Tips For Having An Amazing Week In Bali
Exploring Bali in one week will give you a small taste of this beautiful island. To help you make the most of your Bali 7-day itinerary, here are some tips:
Be polite. It is important to ask questions of the Balinese in a polite way and to always respect their culture. Always carry a sarong and keep shoulders covered at temples. Also, read the rules before entering temples as some customs can vary widely from Western society.
Know how to get around. Getting around Bali can take time due to traffic and in more rural areas, due to the road conditions. It is important to factor this in when planning your 7 days in Bali itinerary. Always choose places closer together so you spend less time traveling in the car each day.
Understand tipping guidelines. Tipping is not expected, as a service charge of 21% is often added; however, if you receive amazing service, tips are always welcome.
Barter at markets. Shopping at markets can be fun in Bali. Just be sure to barter and not walk out of the shop paying too much.
Travel Insurance For 7 Days In Bali
When visiting Bali — or anywhere else in the world — it's wise to get travel insurance.
One of the best travel medical insurance for travelers is SafetyWing as they've got a large network and offer both short-term and long-term coverage — including coverage if you're traveling for months as well as limited coverage in your home country.
Additionally, SafetyWing is budget-friendly and offers $250,000 worth of coverage with just one low overall deductible of $250.
Click here to price out travel insurance for your trip in just a few clicks.
Bali In 7 Days: Final Thoughts
I hope you enjoyed this one week itinerary for Bali!
Bali offers a diverse and captivating experience that leaves visitors enchanted with its natural beauty, vibrant culture, and warm hospitality.
Using the above 7-day Bali itinerary, you'll be able to enjoy the best that this island paradise has to offer. Your heart and mind will be forever grateful.
What would you add to this 7 day Bali itinerary?
Enjoyed this itinerary for Bali in 7 days? Pin it for later!
About The Author
Kate Comer is the creator of the travel blog Rolling Along With Kids, which aims to inspire families to travel to Bali, which she has visited over 13 times. Along with reading her Bali guides, you can connect with Kate via her Facebook group, Facebook page, and Instagram.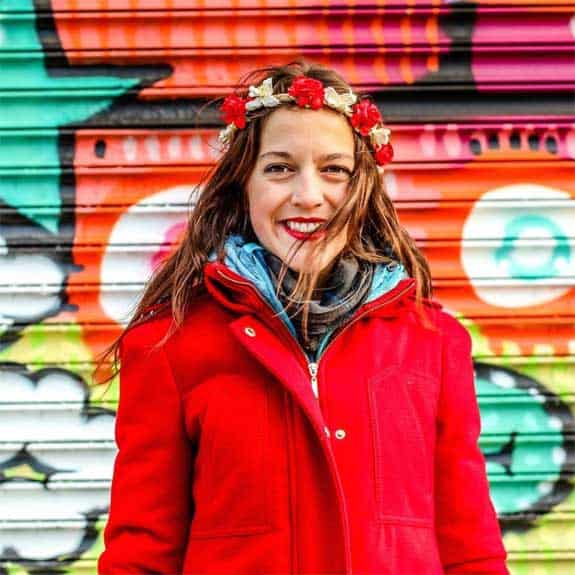 Hi, I'm Jessie on a journey!
I'm a conscious solo traveler on a mission to take you beyond the guidebook to inspire you to live your best life through travel. Come join me!
Want to live your best life through travel?
Subscribe for FREE access to my library of fun blogging worksheets and learn how to get paid to travel more!