Denver Day Trip: Relaxing In Colorado's Curative Hot Springs
explore the outdoors in Grand County
. While I've gotten to explore the state through hiking, canyoning,
downhill mountain biking
, and off-roading, I was yet to experience city life in Denver, a destination that, especially since they legalized pot, was experiencing quite the boom. So I decided that, with no plans but a booked apartment through Airbnb, I'd hop in my car and drive to Denver for the month to enjoy a more urban yet still very outdoorsy (you can easily see the mountains from the city) Colorado experience. While the plethora of restaurants, arcade game-filled bars, burlesque-fused comedy shows, expansive parks, and B-Cycle rentals kept me entertained, I still found myself craving a few day trips. Along with
hiking Mount Falcon
 (great views and only a 20-minute drive from Denver), I grabbed a friend and headed up to Grand County, a place I'd explored on previous travels but never through its hot springs offerings.
Yes, Colorado is full of hot springs!
And if you love
wellness trips
, you'll certainly want them on your radar. There are 30+ hot springs to choose from in the state, some wild (and free to enter) and others more built up to act as tourist attractions. My Google search showed me one or two within an hour of Denver; however, the TripAdvisor reviews were questionable. When I expanded my search to two hours, though, I came across
Hot Sulphur Springs Resort & Spa
, the photos depicting an idyllic complex of steamy, curative pools nestled by mountains. The venue also offered deals, like free access to the pools (an $18.50 value) if you book a 60-90-minute massage ($75+) and a $10 pool pass if you booked a 30-minute massage ($45+) in their 12-room spa. Salt scrubs, facials, body wraps, and other treatments are also offered.
Hot Tubs Are Healthy (Video)
Before we dive into this experience… Check out the video above to learn what makes
hot tubs
so good for you. Then, continue reading the post below.
Stay
While lodging was offered onsite of the hot springs, my companion and I opted to book a condo to ourselves in nearby Winter Park through
Vacations Inc
. For a huge 2-bedroom, 2-bathroom condo with full kitchen, dining room, living room and two balconies — not to mention amenities like free coffee, a slew of board games, a DVD player with DVDs, tons of books, a fireplace and cable television on a big flatscreen — the cost was $172 total (although rates range from $115 to $397 throughout the year). Snuggling up with some spiked hot cocoa near the fire and playing Scrabble was the perfect way to end our day in Grand County.
A Snowy Hot Springs Day
Especially as it snowed a ton on the day we went up. As in there was almost a whiteout. While my New York City heritage didn't quite equip me to handle driving in the snow, a slow and steady mindset got us to our destination safely, and being in the snowy mountains, crisp air nipping our cheeks and leading us to put on our warmest boots and oversized sweaters, made any city life feel miles away. It also gave the hot springs an interesting twist. Of the 24 pools — which vary in temperature from 98 to 112 degrees Fahrenheit— not all of them are outside. In fact, a few are accessible in an indoor room jutting right off the locker rooms, meaning you never have to trek into the snow in your bikini. That being said, there was something serene about being submerged in 102-degree Fahrenheit water, icicles dripping crystal drops above our heads, the sun shimmering off fresh powder (though the sun decks, swimming pool, and loungers spread about also told me this is a worthwhile place in the summer). Plus, I've heard switching your body temperature from hot to cold repeatedly is good for you, similar to a Nordic Thermal Circuit, though I highly recommend bringing sandals, water and a warm towel (or preferably a robe) for switching pools without turning into a human popsicle.
A Curative Experience
So what's so great about hot springs aside for them being uber relaxing? The waters are naturally filled with minerals — as in the resort doesn't add a single chemical, nor do they filter or re-circulate the waters. Colorado's Hot Sulfur Springs area is lucky enough to have seven natural springs flowing above a large fissure 35,00 feet below the Earth's surface, that releases heat from volcanic rock. These springs have been flowing non-stop for hundreds of years — the Ute Indians and their horses and dogs once bathed here — and stay at a temperature of 104 to 126 degrees Fahrenheit when they reach the surface.
Some minerals my companion and I had the fortune of introducing our bodies to, and their benefits, according to the resort:
Sodium: Improves messaging functions to and from the brain, regulates heartbeat and blood pressure, and keeps you hydrated by helping the body retain water.
Sulfate: Great for hair, nails and skin and also flushes toxins from the body.
Chloride: Balances the body's PH levels.
Silica: Reduces aches and pains and helps the body maintain flexibility.
Potassium: Assists organ and muscle function.
Calcium: Strengthens bones and teeth.
Fluoride: Strengthens teeth.
Magnesium: Relaxes the muscles, increases energy and helps the body absorb minerals.
There are also trace elements of iron, manganese and zinc for added health.
The water is also apparently drinkable, although the little white floaty pieces of concentrated mineral and the rotten egg sulfur smell will likely not make this option appetizing for you. Instead, fill your own reusable water bottle with Colorado's tasty tap water.
Eating & Drinking Around Grand County
Speaking of appetizing, along with enjoying board games and fires in the condo and curative tubs, we ate our way around the stretch of road from Winter to Hot Sulfur Springs, about a 30-40-minute drive. Some recommendations:
Breakfast – The Mountain Rose Cafe in Winter Park:
A cozy and welcoming venue with typical breakfast ingredients done in creative ways, such as Cinnamon Roll French Toast and a whole avocado stuffed with poached eggs and beans — best paired with their fresh squeezed orange juice. Walls are adorned with inspirational quotes, like "Lots of people want to ride with you in the limo, but what you want is someone who will take the bus with you when the limo breaks down" by Oprah and "The wisest mind has something yet to learn" by George Santayana.
Lunch – Mid Town Cafe in Granby:
I highly recommend either breakfast or lunch in this space, which feels like a fusion between a cafe, a living room and a co-working space, with stocked bookshelves for sale (all proceeds benefit local libraries), lots of plush chairs and couches as well as booths, and a decadent pastry case enticing guests with blondie bars, gooey brownies and cinnamon rolls gowned in icing. I thoroughly enjoyed my turkey, brie and cranberry wrap with vegetarian chili, while my companion raved about his ham and cheese, the cheese gooey and melty on both. They also have a ton of different drinks, from Mayan Hot Chocolate with chili and cinnamon to fresh squeezed orange juice to steamed milk topped with hazelnut syrup and whipped cream.
Coffee – Rocky Mountain Roasting Company in Fraser: 
We happened upon this place on an epic search for any coffee shop that was open past 2pm. To be fair, we did go in the off-season, which made it a bit trickier. Luckily, we found this place, which roasted their beans in-house using Fair Trade and organic beans. Apparently, roasting at high altitudes — as they do, as Fraser sits at about 9,100 feet elevation in town — allows for a more pronounced flavor profile. They also had a long menu of coffee drinks — as well as a "Custom Crafted Coffee" brewed right into your cup — along with breakfast wraps, local jerkies, and pastries. It was a nice spot to get our energy back up and rest before dinner.
Dinner (with a view) – Byers Peak Bistro & Brewery in Winter Park
(78491 Highway 40): This spot was right next to our condo, and was a fun stop as you can view the beer production from behind translucent walls and head to the upstairs for nice mountain views, especially at sunset. The food was standard pub fare — wraps, sandwiches, burgers, wings and wood-fire oven pizza, although the highlight is the homemade beer. They don't yet have a website, but you can call them at (970) 726-7951.
Bonus Denver Travel Resources:
How To Explore Innovative Eats & Art In Denver, Colorado
18 Fun Ways To Be A Kid Again In Denver, Colorado
This Is What Happens When You Visit Denver Solo
Quirky Colorado: Traveler's Guide To Offbeat Denver
Hotels In Colorado With Private Hot Tubs
Essential Information:  Location & Contact: Hot Sulfur Springs Resort & Spa is located at 5609 CR-20, Hot Sulfur Springs, Colorado. Their contact information is (970) 725 3306, or [email protected]. Their onsite accommodation rates range from $98 for 1 person to $188 for 4 people. There's also an 1840's remodeled cabin that's $225 for 2 people. Full Day Idea: You're not far from Rocky Mountain National Park, so if you're the adventurous type wake up early, do some hiking and then head to the hot springs to unwind those muscles. Getting Around: Grand County is best explored by car, as many of the attractions are spread out. Reads: Weird Colorado: Your Travel Guide to Colorado's Local Legends and Best Kept Secrets by Charmaine Ortega Getz; 60 Hikes Within 60 Miles: Denver and Boulder: Including Colorado Springs, Fort Collins, and Rocky Mountain National Park by Kim Lipker; Tasting Colorado: Favorite Recipes from the Centennial State by Michele Morris
I've been to Colorado a few times in the past; once to do a month-long adventure-focused road trip with a boyfriend, another to attend a blogger conference and rent a cabin in Keystone, and another to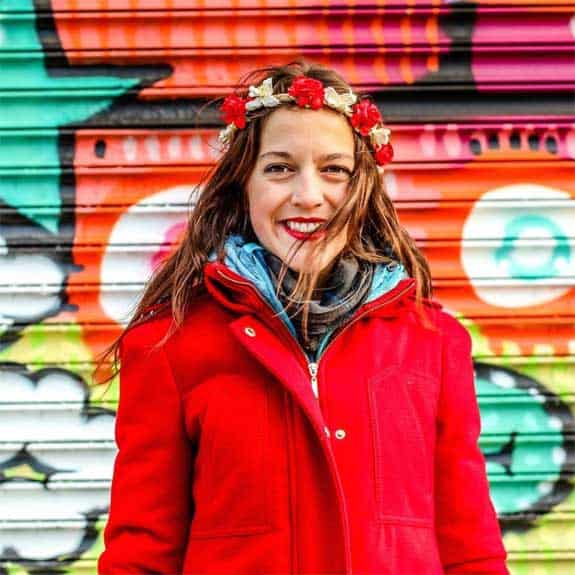 Hi, I'm Jessie on a journey!
I'm a conscious solo traveler on a mission to take you beyond the guidebook to inspire you to live your best life through travel. Come join me!
Want to live your best life through travel?
Subscribe for FREE access to my library of fun blogging worksheets and learn how to get paid to travel more!