29 Fun Netflix And Chill Alternatives For Travelers
By Jessie Festa & Charlotte Dow. Some of the links in the post are affiliate links. We've only recommended products we think offer the perfect Netflix and chill alternatives that offer ways to travel without leaving home!
Looking for fun Netflix and Chill alternatives that can satisfy your thirst for travel — even when you're not on a trip?
Given the choice, many of us would rather be on the road right now, exploring somewhere new and exciting. Yet even the most fervent nomads have to spend some time at home once in a while.
When you're temporarily grounded (so to speak), it's easy to just turn to your favorite streaming service to fill your free time and get your (virtual) travel fix.
But if you've already binged every episode of Parts Unknown, you might be looking for some fun stay at home activities to keep you occupied while you await your next departure date.
Rest easy, weary travelers:
We've got you covered! In fact, we've rounded up some of the most fun things to do at home for nomads who have exhausted Netflix's archives.
Check out some of these options the next time you find yourself stuck at home for an extended period of time.
29 Fun Netflix And Chill Alternatives: Ways To Travel Without Leaving Home
1. Chat & Kick Back — And learn a new language
One of the best ways to learn a language is through conversation.
Live Lingua virtually matches you with a tutor for one-on-one sessions that you can complete in the comfort of your own home. They even offer a free, one-hour lesson with your tutor as a trial.
Looking to improve your Spanish skills at home and support a non-profit in Nicaragua?
La Mariposa Spanish School also offers one-on-one instruction over Skype from their gorgeous location in San Juan de la Concepcion!
2. Share & Inspire — While listening to travel stories
Through Jessie on a Journey's Inspiring Travelers series, you'll hear from nomads with stories that are captivating even if you're not currently planning a trip.
Along with a written interview, there is usually a Facebook Live component where you can sit in on the interview and ask questions. The video replay then gets uploaded to the written interview for a more engaging experience.
Some past stories have included:
If you want to be kept in the loop about future Inspiring Travelers Facebook Live events, click here to join my email list, which also gives you access to my monthly #BeyondTheGuidebook newsletter!
3. Lotus & Lounge — While enjoying an at-home yoga retreat
Starting at $10 a month, YogaDownload gives you access to 1500+ yoga and wellness classes from experienced instructors.
From Vinyasa to acro-yoga to guided meditations, YogaDownload has something for every level and type of yogi.
It's perfect for those wanting to create a DIY yoga retreat right in their living room, too!
4. Learn & Let Up — And improve your skills
Online learning platform Udemy has a huge selection of online courses on development, software, marketing and more for those looking to make a career change.
Missing the road?
They even have a number of travel-themed courses, like:
This lifelong learning tool won't break the bank either, as Udemy offers a huge selection of free and budget-friendly courses for all types of students.
5. Create & Be Calm — While launching your travel blog
Even if you don't have any upcoming travel plans, you can share the tips and anecdotes you've gathered over the years with a huge online community of fellow travelers.
Not sure where to start?
Try this free blogging quiz to uncover your travel blogging superpower.
Then, when you're ready to take things to the next level, check out The Profitable Travel Blogger Podcast and my free how to make money travel blogging course.
Moreover, here is a short four-minute masterclass sharing a strategy for growing a blogging business:
6. Share Skills & Settle Back — And launch an online course
Are you a polyglot? Do you know how to get the best deals on flights and hotels? Have you mastered traveling the USA in an RV?
Then you might consider packaging your knowledge and experiences into an online course that helps others.
Teachable's platform helps you share what you know by taking the guesswork out of building an online class.
Their monthly plans make things easy with everything from support for unlimited students to graded quizzes to advanced theme customization and more.
Bonus:
This link gets you a two-week free trial of their platform!
7. Listen & Lay Back — While enjoying a night of opera in your own living room
The best Netflix alternative may just be this incredible cultural pop-up.
For a limited time, NYC's iconic Metropolitan Opera is making their Live in HD series, featuring favorites like Verdi's La Traviata and Wagner's Tannhauser, available for free on their website.
A new opera streams every evening, so dress up in your fanciest outfit, pop the Champagne and enjoy some of the best singers in the world — no opera glasses required!
8. Explore & Enjoy — And tour incredible museums around the world
Google Arts & Culture offers free virtual tours of some of the world's top art museums, including the Musee d'Orsay in Paris, the Getty Museum in Los Angeles, and the National Museum of Modern and Contemporary Art in Seoul, South Korea.
Virtually walk through exhibits on their Street View function and learn more about each piece with context provided by the museum itself.
Tour companies are starting to offer these, as well. For instance, Untapped Cities has a number of unique virtual experiences in New York City.
9. Snack & Kick Back — And try a new no-shopping-required recipe for dinner
How about fun alternatives to Netflix and Chill that take you away from your screen?
Subscription meal kits like Home Chef allow you to test out new recipes and cuisines from around the world without setting foot in a grocery store.
Home Chef will send you all the ingredients you need — perfectly portioned out — and step-by-step instructions for fool-proof cooking.
The best part?
Most meals take less than 40 minutes to prepare!
10. Cook & Collect Yourself — And challenge yourself to travel the world through food at home
If you don't mind heading out to the grocery store, another idea is to turn your kitchen into a global table by challenging yourself to cook a meal from a different country every night.
The Complete Book Of National Dishes (Over 200 Delicious Recipes) is a great resource for getting started with this mouthwatering quest.
Jessie on a Journey's sister publication, Epicure & Culture, also has a Recipes section where locals from around the world share how to make their favorite family dishes — as well as the meaning behind the meals to fully transport you to another place.
How about some Hungarian gulyás? Or perhaps a plate of green fig and saltfish, the national dish of Saint Lucia?
Another recommendation:
Life From Scratch: A Memoir of Food, Family, and Forgiveness by Sasha Martin for National Geographic not only includes recipes from around the world, but it's also a beautiful memoir sharing how the author has used food to connect and heal.
11. Take A Class & Take It Easy — While taking a virtual cooking class
The Chef & The Dish gives you access to live, one-on-one cooking lessons with incredible chefs through the magic of video chat.
Travelers and foodies will love the wide array of available classes covering dishes from around the world, from New Orleans shrimp boils to a Japanese bento box and beyond. Talk about ways to travel without leaving home!
12. Shop & Drop — As you peruse local artisan markets from your couch
If you're a fan of visiting local markets while traveling, you'll also love NOVICA.
On this global-impact online marketplace, peruse clothing, accessories, art, home goods, and more, all made by artisans from around the world.
With every purchase, you're helping to preserve local cultures while also getting high-quality goods for yourself.
Shop by region or even by cause, as your purchase benefits initiatives like enabling education, empowering women, and supporting conversation.
Pro tip:
Shop their Unique Gifts section for some really interesting finds!
13. Sip & Savor — As you have high tea without flying all the way to England
Throw on your most elegant look, make some finger sandwiches and break out your best china — or at least the souvenir mug you got on your last trip.
Then invite one of your roommates or Skype in a friend from far away and spend some time catching up over a cuppa.
14. Escape & Exhale — And turn your living room into the escape room of your dreams
Escape the Crate sends you a new, escape room-style puzzle every two months for puzzle fans stuck at home.
Each puzzle has a new theme and tells a unique story. It can be solved by one person or as many as six.
15. Read & Relax — As you go on a literary journey with fellow readers in an online book club
Life's Library Book Club sends you a new book every six weeks and gives you access to a worldwide community with whom to discuss the selections on Discord Chat.
Books are curated by author John Green and Rosianna Halse Rojas, and all profits help support health initiatives in Sierra Leone.
And with digital, physical, and audiobook subscriptions available, there are ways for every kind of reader to join the fun.
Another at-home reading option?
Check out these short funny travel stories as well as this list of inspiring travel love stories!
16. Spa & Simmer Down — As you turn your bathroom into your own private spa
Whether you're a kitchen aesthetician or love to splurge on fancy products, treat yourself to a little self-care with a home spa day.
Give yourself a pedicure, try an at-home facial or just soak with some Epsom salts — just make sure you put your phone on silent for optimal "me" time.
Pro tip:
To really up the relaxation, consider getting this at-home spa kit, which features goodies for DIY massage, reflexology, and aromatherapy.
Feeling crafty?
You might also use your time at home to learn how to make your own bath and beauty products. A book that can help is 101 Easy Homemade Products for Your Skin, Health & Home, where "a nerdy farm wife" shows you how to make homemade products using commonly found plants.
17. Clap & Recline — And take a trip to Broadway without leaving your couch
Streaming service BroadwayHD offers a vast library of plays and musicals captured on film, including the original productions of Sweeney Todd and Cats.
Feel free to sing along — this is the one time you won't be shushed by the person sitting in front of you.
18. Hotel Hop & Hang Loose— As you take your "staycation" to the next level and virtually visit some of the most gorgeous hotels in the world
Looking for ideas for the perfect staycation?
Many hotels like the famous Hotel Del Coronado in California and The Inbal in Jerusalem are broadcasting views from their properties live on their websites.
If you're sick of the view outside your own window, check out some of these live cams for a change of pace.
19. Listen & Let Go — While you journey into a great story while binging an audio drama
Fiction podcasts, or audio dramas, have been popping up around the internet for years and are one of the best ways to travel without leaving home as you escape to a faraway land while doing your dishes or cleaning out your closet.
Superhero fans should check out The Bright Sessions while sci-fi fans will love space opera Wolf 359.
And to really satisfy that travel itch, try time-travel tale ars Paradoxica, touted as "a love letter to physics, fiction, and the future."
20. Solve & Stay Loose — As you complete a puzzle featuring a scene from one of your favorite places in the world
Whether you're a National Park junkie or a city explorer, you're bound to find a puzzle of one of your favorite travel destinations.
Here are a few travel puzzle options to get you started:
As you put the pieces together, you'll remember the great times you had there and realize it might be time for a return trip.
21. Write & Relax — As you pen postcards to your loved ones from your hometown
Who says you're only allowed to send postcards while traveling?
Find some postcards from your own city and share some of your recent adventures in writing with your friends from out of town.
For a fun DIY twist, make your own postcards with photos of your home or apartment. Wish you were here!
Or, for an alternative idea, try some of these travel journal writing prompts.
22. Slack Off & Safari — While you spot wildlife from around the world on a virtual tour
If you dream of seeing wildlife in their natural habitat, then make sure to check out Explore.org's live cams, one of the top Netflix and Chill alternatives on this list.
Throw on your robe and grab your favorite beverage as you settle in to visit places like the Channel Islands Kelp Forest, Great Spirit Bluff in Minnesota (see Falcons!), and Tembe Elephant Park in South Africa — known for having the largest elephants in Africa.
You can even watch the NASA space cam!
Alternatively, Yellowstone Safari Co. has this fun page showcasing beautifully pre-recorded safari trips in Yellowstone National Park.
23. Unwind & Grind — As you dance the night away in your living room
If you enjoy exploring the local nightlife when you travel, you'll be happy to know that clubs like Brooklyn's Nowadays are bringing the party to you by livestreaming DJ sets.
You can also check out this regularly-updated list from Oh My Rockness which shares upcoming livestream concerts.
Keep in mind, many events are currently creating livestream-versions of their in-real-life calendar, so it's worth checking if one you're interested in is doing this.
Crank up your speakers, turn on some mood lighting and throw on some glitter to get the vibe right.
24. Geek Out & Let Go — With a live show from one of New York's coolest venues
Caveat, the Manhattan home of smart and funny shows like Doctors Without Boundaries and Nevertheless She Existed, is livestreaming many of their shows on YouTube to keep you entertained from afar.
Miss a livestream?
Many of the shows are recorded and available on Caveat's YouTube channel after their scheduled stream.
25. Learn Live & Be At Leisure— As you take a live class from the comfort of your home
One of the best aspects of travel is it awakens your sense of curiosity. Everything is new and exciting, and you want to soak it all in.
The thing is, you don't need to wait until you've physically left home to experience this feeling. In fact, a number of Netflix and Chill alternatives on this list can bring it out at home.
For instance, a number of businesses are currently livestreaming classes, either for free, by donation, or for a nominal fee. A few ideas to get you started:
House of Movement. Hip-hop and urban choreography classes.
SassClass. Music video-style classes focused on female empowerment.
305 Fitness. Dance and learn to twerk!
Yaymaker. They've brought their typical in-person BYOB painting and art classes to a virtual livestream format.
BKC. One of my favorite places in NYC for photography workshops.
Another great option:
CreativeLive, which has an entire catalog of livestreamed courses!
26. Watch & Unwind — As you travel the world through a 360-degree view
There are plenty of captivating travel videos on YouTube to help you travel the world from home. Personally, I love posting videos sharing trips like doing the five-day Mohare Danda Trek in Nepal or volunteering and learning Spanish in Nicaragua.
For a truly immersive experience, I also love VR Gorilla's channel, which features incredible VR and 360-degree tours around the world.
By the way:
If you're interested in creating your own 360-degree videos, the Insta360 ONE R is an excellent camera to get you started, particularly when used with the Invisible Selfie Stick for a hands-free effect.
27. Wine & Recline — As you explore the world through vino
With a subscription to Wine Awesomeness, you'll snag carefully-curated wines from around the world paired with stories that bring them to life.
In fact, each box comes with the current issue of The Backlabel, an entertaining yet educational magazine with a wine-centric travel section.
It's the perfect way to expand your palate and try new wines you won't find at your local shop, all from your own kitchen.
Cheese sold separately.
Bonus tip:
Download the 360° Champagne app to virtually explore the Champagne region of France while you sip!
While lending a hand abroad can be worthwhile, there are many easy ways to volunteer from home, too.
For instance, you might help expose human rights violations through Amnesty International's Decoders program, send an uplifting card to a child with cancer through St. Jude Hospital's online card maker, or virtually mentor high school kids through iCloudBe's eMentor program, just to name a few ideas.
One way to bring travel into your home is through themed board and card games that introduce you to new places and cultures.
For instance, Travel Banter is a fun game featuring cards that contain travel-themed prompts. You'll be able to re-live some of your favorite memories from the road and hear fascinating stories from others.
Another fun travel game is Passport To Culture, which tests your cultural knowledge!
Self-Care Rituals For Travelers (That Can Also Be Enjoyed At Home!)
Looking for more fun Netflix & Chill alternatives for travelers?
Watch the video above!
It shares my favorite self-care tips and rituals for travelers — that can also be enjoyed at home.
Any that you'd add to the list?
What are your favorite Netflix and Chill alternatives that offer ways to travel without leaving home?
Enjoyed this post on Netflix and Chill Alternatives? Pin it for later!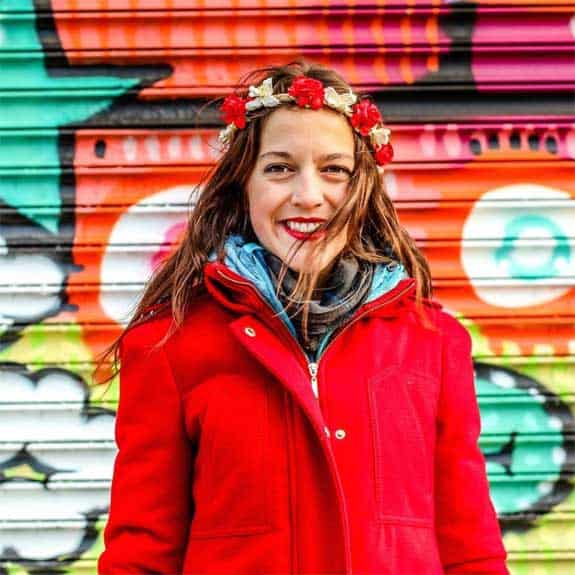 Hi, I'm Jessie on a journey!
I'm a conscious solo traveler on a mission to take you beyond the guidebook to inspire you to live your best life through travel. Come join me!
Want to live your best life through travel?
Subscribe for FREE access to my library of fun blogging worksheets and learn how to get paid to travel more!