Solo Staycation Ideas For A Relaxing Weekend At Home
By Charlotte Dow. This post on solo staycation ideas for a relaxing weekend at home includes affiliate links to trusted partners!
Having a few solo staycation ideas for a relaxing weekend at home can be helpful when life gets crazy.
Because while we can all use a little vacation, sometimes it's just not possible to leave town. Whether you're facing travel restrictions, budget issues or just a lack of time, travel just isn't always in the cards.
The good news:
You don't need to leave your house to experience the revitalization and rejuvenation that travel awards us.
Not sure what to do on a staycation, or need a little inspiration for your solo weekend "away"?
This guide can help!
Keep reading for the perfect itinerary for a relaxing weekend of fun stay-at-home activities, with creative staycation tips included!
What Is A Staycation?
A "staycation" refers to traveling without leaving home.
While some people prefer to do their staycation at a local hotel, others staycation right in their house or apartment. The latter is what we'll be focusing on in this post.
And if you want to know how to do a staycation right, this guide can help.
Setting The Scene For A Relaxing Weekend At Home
Determine a "destination" for your staycation and bring in some on-theme decor
Wondering how to have a staycation at home?
It all starts with the setting!
Maybe you're dreaming of a tropical getaway on some secluded beach, or perhaps a weekend at a snowy ski lodge is more your speed.
You may not be able to physically travel to those destinations, but with a little imagination, you can emulate your dream location in your own home.
Bring in a few tropical plants and flowers for an island-themed staycation, or break out your coziest blankets and candles for a winter lodge feel.
Create a slideshow of photos from your destination of choice and keep them rolling throughout the weekend on your computer or TV.
The theme you choose will also help guide your menu and activity planning for the rest of the weekend.
Of course, you can always choose the theme of "Around The World In 3 Days" and mix things up with meals, activities, and decor inspired by different global destinations and cultures.
Do all of your shopping ahead of time
Before the weekend begins, plan out your meals and activities and make a list of everything you need to get the full staycation experience.
If you need to buy anything new, get it before your staycation begins.
You don't want to have to run to the store in the middle of the weekend because you're missing a key cocktail ingredient!
Here is how to have the perfect #staycation at home -- from setting the scene to transforming your living space into a travel resort! #TravelAtHome
Give your bedroom the five-star treatment
The best staycations always include a setting focused on self-care.
Even if you've been sleeping in the same space for years, you can still make it feel like a luxury hotel room with a few small touches.
Give your room a good cleaning and change your sheets to start the weekend on the right foot.
Throw on a silk pillowcase (like this one) and spray it with some deliciously scented pillow mist (like this eco-friendly option) that will help lull you to sleep.
And here is something to add to your list of ultimate staycation ideas:
You can treat yourself to a little turn-down service and place some mini chocolates on your pillows — just make sure to eat them or take them off the bed before you fall asleep — or learn how to fold a cruise ship-worthy towel animal with the help of YouTube!
Friday Afternoon Staycation Itinerary
1. Pour yourself a welcome drink
You know those fancy cocktails certain resorts and hotels hand you at check-in?
Well, who says you can't make one for yourself?
Start your staycation off on the right foot by shaking up a cocktail that is themed to your "destination" of choice.
Here are a few stay at home vacation ideas for cocktails:
If you're going for a Caribbean feel, a mojito will put you right on island time.
On the other hand, a hot toddy will get you nice and cozy for a little apres ski — without any actual skiing.
Or if the weather is nice, enjoy an Aperol spritz in your backyard — or just near an open window — to bring in the Italian vibes.
You can also grab a copy of Around The World In 80 Cocktails to ensure a creative and varied drink menu throughout your vacation at home.
2. Prepare an elaborate dinner using the cuisine of your "destination"
Here is something to add to your list of good staycation ideas:
One of the best parts of travel is getting to learn more about the cuisines of different cultures and bringing some of those new flavors home with you.
You can likely find a recipe for the signature dish of your chosen location online and create something restaurant-worthy on your vacation at home while learning something new.
Alternatively, In Her Kitchen: Stories & Recipes From Grandma's Around The World is a book that guarantees a delicious "trip" experience without leaving home.
Feeling less confident with your kitchen skills?
Sites like The Chef & The Dish offer online cooking classes you can take with step-by-step instructions for meals from around the world. If you're looking for things to do at home that spark curiosity, this is definitely one of them!
Solo Staycation Ideas For Saturday Morning
3. The best staycations always include a spa day
Your Staycation Saturday is all about pampering yourself, and this starts with a few easy at-home spa treatments.
Start off with a glass of spa water infused with your favorite fruits — bonus points if you can make a full pitcher to drink throughout the day.
Then, treat your skin to a nice facial.
Choose to pre-purchase some spa facial masks, like this budget-friendly option, or play Kitchen Beautician and make your own masks and scrubs using items in your pantry and refrigerator. Just be sure to read up on any risks associated with certain ingredients before you use them.
Now, no relaxing weekend at home would be complete without an at-home pedicure, so make sure to give your feet some love.
Soak your feet with some salts and essential oils, give them a massage with a nice lotion and add a little color to your toenails.
When it comes to self-care, we so often neglect our feet, some of the hardest working parts of our bodies. Take the time during your staycation to give them the care they deserve.
And of course, no spa day is complete without a nice soak in the bath, maybe while completing some fun travel journal prompts.
Pour in some Epsom salts or shower gel for a soothing bubble bath and relax to some spa-ready music. Spotify has you covered with playlists.
Don't have a bathtub?
A long, hot shower with essential oils or shower bombs will have you feeling relaxed and refreshed.
Fun Stay At Home Activities For Saturday Afternoon
4. Go on a yoga retreat in your living room
Many resorts, regardless of their location, now offer yoga classes to guests for maximum relaxation. Your staycation "resort" should, too.
Spend the afternoon perfecting your downward dog through any one of the 1500+ classes available on YogaDownload.
For deep relaxation and self-reflection, go for a yin yoga class or meditation session. Some of YogaDownload's classes are even set in the great outdoors, so you can immerse yourself in new surroundings from the comfort of your own home. Hello, yoga staycation!
Another option for the perfect staycation?
Download an audio class and play it while watching video footage of your destination of choice and imagine you're taking the class on the beach or in a cozy mountain cabin.
This is a great way to enjoy top yoga retreats — at home!
Welcome drinks, spa treatments, live performances, cooking classes -- and you don't even have to leave home! Here's how to plan the ultimate #staycation and #TravelAtHome.
5. Binge read that book that's been sitting on your shelf
In terms of solo staycation ideas, one key element of a relaxing vacation is a reading binge by the beach, pool or patio.
Put your phone on "Do Not Disturb," make yourself your favorite drink, and spend a few afternoon hours just getting lost in a good book.
You can even uplevel the experience by opting for a book set in your destination of choice — for instance, Call Me By Your Name for an Italian staycation.
Or, if you just want to laugh, check out this list of humorous travel stories.
What To Do On A Staycation On Saturday Night
6. Order delivery from a local restaurant you've never tried before
One of the best parts of traveling is visiting local restaurants and getting a taste of your destination's cuisine.
A staycation is one of the best times to try out some local eateries you've been meaning to cross off your list and get a fresh culinary perspective on your city.
Check out a new place — perhaps one that specializes in the cuisine of your destination of choice — and see if they offer delivery.
Before your food arrives, give your table a restaurant-style setting — maybe even break out that tablecloth you never use — pour yourself a drink, and get some mellow music going for the full experience of dining out while you stay in.
What does your ultimate #staycation itinerary include? If you want to travel but can't leave your house, @jessonajourney has mapped out a full #TravelAtHome weekend program for you!
7. Retire to the "lounge" for travel game night
Talk about fun stay at home activities!
Whether it's an actual living room or just the couch between your kitchen and bed in your studio apartment, spend the night lounging with an after-dinner drink and dreaming of new destinations with some of the best travel games for adults.
From building ancient civilizations to travel trivia quizzes, a game is a great way to immerse yourself in an activity and take yourself out of your current setting.
Looking for a gaming partner?
Call up a friend or two and play through a video conferencing service like Zoom or FaceTime.
Ultimate Staycation Ideas For Sunday Morning
8. Enjoy a delicious breakfast in bed
Is there anything better than room service?
You may not have a hotel staff to bring waffles straight to your bedside, but you can still make yourself a resort-level breakfast at home.
Cook up — or order in — your favorite breakfast, set it up on an Insta-worthy tray (don't forget the flowers!) and enjoy your breakfast feast from the comfort of your bed.
As it is Sunday, and the last day of your staycation, a mimosa or Bloody Mary is a must.
A Perfect Staycation Itinerary For Sunday Afternoon
9. Catch a virtual matinee
If a trip to the theater or concert hall is a big part of the travel experience for you, great news:
Many theater companies and orchestras around the world make it easy to vacation at home by sharing some of their best performances online and on-demand, offering truly great Netflix and chill alternatives for travelers. That list has numerous fun and quick staycation ideas to add to this itinerary, too.
Streaming platform BroadwayHD is home to tons of filmed musicals, plays, operas, dance performances, and concerts from around the world.
For an even more tailored experience, check with the arts organizations in your destination of choice to see if they're streaming any performances online.
You don't need to leave your house to have an amazing trip! In fact, this #staycation itinerary offers the ultimate #TravelAtHome experience.
More of a movie buff?
Curate your own mini film festival!
Grab some popcorn and create your own line-up of films around one theme, like stories set in your destination of choice.
With the wealth of content available on the many streaming platforms out there, you'll be sure to find some interesting selections.
You can also stream a whole host of classic and contemporary films for free through Kanopy — all you need is a library card!
Add Self-Care Activities To Your Solo Staycation
Looking to add even more wellness to your solo staycation?
The above video shares my top 10 favorite self-care tips and rituals for travelers — though they can also be enjoyed at home.
Add these to your solo staycation itinerary to really enhance the experience!
Take Time For Yourself With A Weekend Staycation [Infographic]
Feel free to save this infographic on Pinterest to refer to later or to simply share the relaxation with your community:
What are your favorite solo staycation ideas for a relaxing weekend at home?
Travel #BeyondTheGuidebook
Love unique travel experiences that take you beyond the typical tourist sites?
Then sure to sign up for the Jessie on a Journey #BeyondTheGuidebook Newsletter!
Each issue aims to empower travelers to swap sightseeing for more meaningful and impactful experiences while also introducing them to sites and trips not showcased in typical top 10 lists.
---
Enjoyed this post on solo staycation ideas? Pin it for later!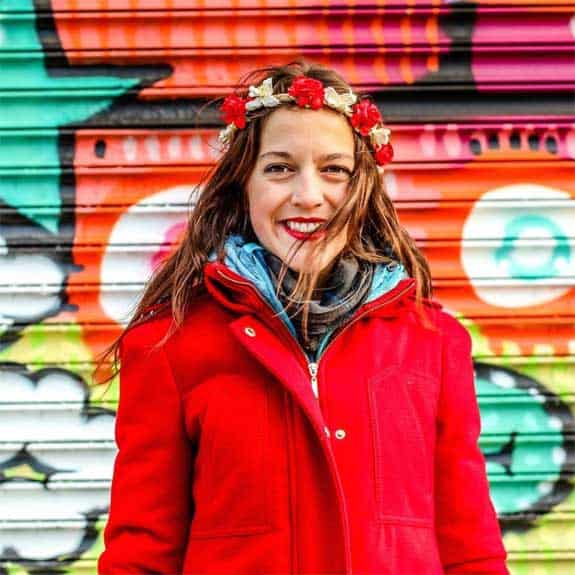 Hi, I'm Jessie on a journey!
I'm a conscious solo traveler on a mission to take you beyond the guidebook to inspire you to live your best life through travel. Come join me!
Want to live your best life through travel?
Subscribe for FREE access to my library of fun blogging worksheets and learn how to get paid to travel more!