17 Best Travel Games For Adults To Satisfy Wanderlust At Home
By Charlotte Dow. This post contains affiliate links to brands we think you'll love!
Looking for the best travel games for adults to help satisfy your wanderlust at home?
If you're like me, your Pinterest board is overflowing with photos of travel destinations, you're stalking your favorite travel search engine for cheap flights, and you've binge-watched every travel documentary on Netflix. If a private jet showed up to take you to an unspecified locale, you'd get on, no questions asked.
You, my friend, have a serious case of wanderlust.
Wanderlust can be difficult to deal with when you can't get out of town. Maybe your calendar is too full, you're facing travel restrictions, or your budget just isn't where you want it to be.
Thankfully, there's a way to satisfy your craving for adventure from the comfort of your home with travel-themed board games!
We've rounded up of the best travel games for adults that will allow you to trek the globe for way less than the price of a one-way flight.
From conversation-starting cards to international adventures, you'll be sure to find a game that's right for you.
If you're looking to plan the ultimate staycation or just want some fun stay at home activities for you and a similarly grounded travel buddy, we've got you covered!
Satisfy Your Wanderlust
Before we dive into the fun travel games for adults, I want to share this free travel personality quiz.
Answer 10 visual questions, and you'll be told what type of trip you should take based on your answers.
Bonus:
You'll also be shown suggested experiences — all unique, to take you #BeyondTheGuidebook — for each trip type!
Best Travel Games For Adults
Created by travel bloggers Dalene and Pete Heck of Hecktic Travels, Trip Chaser is an armchair travel game for competitive people.
Played by 2-6 players, the game mimics the act of travel, but without the need to pack a suitcase or spend $1000+ on a plane ticket.
You'll collect and play destination cards in order to take trips around the world. Just make sure to plan your journeys strategically so that you have enough money to take each trip!
During the hour of play, expect a mix of challenges as well as enriching experiences to keep things interesting.
Bonus: The game is also packable to take on the road with you. And for every game sold, one tree will be planted via Ecodrrive (powered by Veritree).
Created by a friend of the blog, Nicolette Orlemans of Culture Trav, this fun travel-themed game comes in the form of a deck of conversation starter cards meant to help you re-live some of your favorite trip memories and swap life lessons with your partners.
Questions come in five categories — Arts & Culture, Food & Drink, Life & Lessons, Culture and People — and challenge cards will have you pondering the bigger picture.
While the cards are perfect for connecting with people you meet on the road, they're also great for a night at home when you're dreaming of your next big trip.
Moreover, you can use the cards to inspire some fun journal writing prompts related to travel!
Looking for the best travel board games for adults?
Well, if you binged too much TV and are now in need of some fun Netflix and Chill alternatives for travelers, Passport to Culture can help!
In this board game, you'll travel the world and test your cultural knowledge, all from the comfort of your own home.
With 636 travel trivia questions and 60 possible cultural scenarios, you'll definitely expand your knowledge — and will probably also discover a new location to add to your travel bucket list!
View this post on Instagram
In this version of the classic property trading game, you'll plan a cross-country trip to visit over 60 of the parks and historic sites in the United States National Park System while learning a little more about the parks themselves. Go hiking in Sequoia National Park, have an adventure in Colorado's Rocky Mountains, explore the otherworldly landscapes of Joshua Tree, and more.
The best part?
You can play while supporting the parks themselves, as a portion of the game's proceeds goes to the National Park Foundation.
5. Around The World In 80 Days
Inspired by the classic Jules Verne novel, you'll race the other players to be the first to travel around the world from London in just 80 days.
As with all travel, success in the game requires a fair amount of strategy, as you'll have to manage your savings wisely and make the right moves to come out victorious!
Note that to purchase this travel game, you'll need to check sites like Amazon, eBay, and BoardGameGeek to find copies.
Bonus: After playing, click here to watch the classic film by the same name.
View this post on Instagram
Train fans and history buffs alike will love this two-to-five player board game that's constantly listed as one of the best travel games for adults.
Compete to create the longest train route across turn-of-the-century North America, traveling to different destinations around the continent.
Already conquered the original?
Check out the rest of the series, with versions set in Germany, Europe, London, India, and more. If you love travel-related games, you'll easily become addicted to this collection.
Ever wanted to help build one of the most awe-inspiring — and unfinished — cathedrals in the world?
In Sagrada, you'll use dice to create one of the intricate stained glass windows in the Sagrada Familia in Barcelona.
A little strategic know-how and artistic flair will take you far in this game, while the gorgeous game pieces will transport you to the storied Spanish basilica.
In this game for two-to-five players, you'll search an ancient desert to find a legendary flying machine buried somewhere in the rolling sandhills.
You'll have to survive the elements and work with your teammates to succeed in this travel-themed board game that will take you to another world, all from the safety of your own living room.
View this post on Instagram
How many of the Seven Wonders of the World can you check off your travel list?
In this travel game, you'll play as one of the leaders of the ancient world, work to expand your empire and build architectural marvels.
The game moves quickly so you'll stay engaged and enjoy leaving your mark on history.
For those who love games about traveling the world, Discover Lands Unknown will easily become one of your favorites.
The board game challenges you and your fellow players will find yourself marooned in the harsh wilderness, searching for survival essentials. As the game goes on, you'll work together to find your way home.
Each copy of Discover Lands Unknown is unique, featuring different mixes of environments, characters, and storylines; much like traveling, every gaming experience is different!
View this post on Instagram
This fun game is perfect for outdoor adventurers who might find themselves stuck inside for a while.
It tests your knowledge of the great outdoors while giving you some inspiration for your next camping trip.
Grab a copy of the game's travel edition to bring along on your next adventure.
Looking for a game that's a little less complicated — and more travel friendly? Look no further than Ridley's World Tour Travel Trivia Card Game.
This 2+ player travel game includes 80 questions as well as bonus facts and offers the perfect way to show off your knowledge of world wonders and cultures to your travel-savvy friends.
This fast-moving and easy to play geography board game has 1,000 questions on capitals, major cities and towns, events and facts, major tourist sites and more.
The game's board is also double-sided, featuring a world map with borders and country names for easier play on one side, and a topographical map on the other for more of a challenge.
As you learn about some of the coolest places on earth, you're bound to get a few ideas for your next trip.
View this post on Instagram
Travel bloggers will love this game in which players compete to be the one to bring home the most photos.
In this travel-friendly card game, you'll trek around the world, visiting as many places as possible without getting sick or missing your plane.
No two rounds of Backpacker are alike, so you'll want to keep playing this one for a long time.
View this post on Instagram
In this gorgeous board game, you and your fellow players will travel through Japan across the "East Sea Road."
Along your way, you'll indulge in many cultural experiences, collecting interesting things to become the most initiated traveler.
For those who want to relive the memories of their travels to Japan, or those itching to take a trip to the island nation, Tokaido is a great way to experience the country from afar.
View this post on Instagram
Anglophiles rejoice!
In this game, you'll travel through London to track down the criminal mastermind Mister X, a fugitive of Scotland Yard.
You'll traverse the city by taxi, bus, and underground, visiting great London landmarks like Paddington Station and Piccadilly Circus.
For travel lovers who want to get their Sherlock Holmes on, Scotland Yard is the perfect way to spend an evening in.
With adjustable levels for different ages and abilities, this geography board game is perfect for travel-loving kids and adults.
Use your knowledge of countries, capitals, flags and more to race your fellow players around the world.
As you "travel" to different countries, you can share some of your own stories and get some inspiration for your own travel bucket list.
What would you add to this list of best travel games for adults?
Enjoyed this post on the best travel games for adults? Pin it for later!
Pinnable travel-themed games infographic: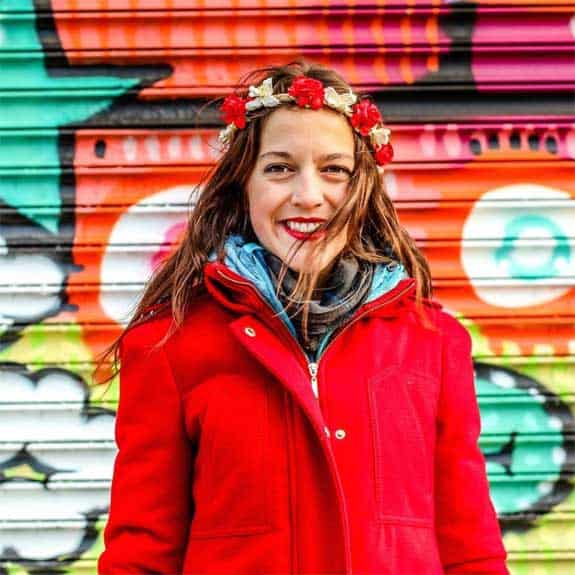 Hi, I'm Jessie on a journey!
I'm a conscious solo traveler on a mission to take you beyond the guidebook to inspire you to live your best life through travel. Come join me!
Want to live your best life through travel?
Subscribe for FREE access to my library of fun blogging worksheets and learn how to get paid to travel more!