15 Best Beach Clubs On The French Riviera (Gorgeous!)
By Haley Gleason. This guide to French Riviera beach clubs contains affiliate links to trusted partners!
Looking for the best beach clubs on the French Riviera?
Then you're in the right place!
One of my favorite trips of all time has been spending a summer with my family soaking up the sun along the stunning coastlines of the French Riviera.
From the elegance of Monaco to the laid-back atmosphere of Nice and the lively scene in Cannes, it was a trip that had something for all of us.
And guess what? We discovered that the French Riviera isn't just for the rich and famous. It's a place that can be enjoyed by everyone—families, couples, and even solo travelers—especially if they spend a day at one of the French Riviera's private beaches.
Each private beach club offers a unique experience, whether you are looking for luxury, affordability, or local flavor. In this article, I'll be sharing some of the best beach clubs in the French Riviera.
So, get ready to pack your beach bags and slather on that sunscreen because we're about to guide you through the best beach resorts in the French Riviera.
⏳ Short on time? Here are some quick tips for your French Riviera getaway:

✈️ Airport Transfer: Book that here

🚄 Public Transportation: Omio

🚗 Rental Car: DiscoverCars

🏨 Recommended Hotels: You can use this accommodation map to research French Riviera hotels, though a few recommendations include:
–Fairmont Monte Carlo (Monaco)
–Le Negresco (Nice)
–Palais de la Méditerranée (Nice)

📍Recommended Excursions: You can view a full list of French Riviera tours here, though a few top-rated options include:
–Nice Small-Group Walking Food Tour with Local Specialties & Wine Tasting
–Provence Organic Wine Tasting Half Day Tour
–The Best of the Riviera Small Group Guided Full-Day Tour

🏥 Travel Insurance: SafetyWing

📞 Staying Connected: Airalo eSIM
Free Resources For Your French Riviera Trip
But first, before we go over the top French Riviera beach clubs, I invite you to grab Jessie's free Ultimate Travel Planning Kit — which includes 40+ travel resources — from printables to quizzes to itineraries — all meant to help you explore the world beyond the guidebook!
Some highlights of the kit include:
Free "Where Should You Travel Next?" personality quiz
Pre-plotted Google Maps for 45+ destinations
Travel budget calculators to help you save money
Printable travel journal with writing prompts
Packing lists for different types of trips
And more!
Once you've grabbed your copy, keep reading for the best beach clubs on the French Riviera.
Best Time To Visit French Riviera Beach Clubs
The French Riviera, also known as the Côte d'Azur, is a year-round destination in France, Europe. That being said, if you want to spend time exploring the Riviera's many beach clubs, you will definitely want to go during summer or the shoulder season.
Summer (June – August): When the calendar flips to June, July, and August, the South of France beach clubs come to life. During these summer months, you'll bask in the warmth of the Mediterranean sun, with pleasant temperatures and sunny skies.
Moreover, the French Riviera lights up with festivals, open-air concerts, and lively beach parties, creating an electric atmosphere perfect for travelers looking to socialize.
If you're a water sports enthusiast, this is also the best time of year to enjoy activities like snorkeling, jet-skiing, and sailing.
Shoulder Seasons (April-May and September-October): If you'd prefer to explore the French Riviera without the crowds, shoulder season will be your best travel time.
The weather is still delightful from April to May and September to October, with temperatures ranging from 10°C (50°F) in early spring to 24°C (75°F).
Most attractions are still open, and the beaches are less crowded, which means more room for you to stretch out and soak up the Mediterranean sunshine. The ocean water might be a little chilly for swimming, but you can still enjoy all the amenities the beach clubs offer.
This time of year is more budget-friendly, and you will find cheaper prices throughout the Riviera.
How To Get Around The French Riviera
When it comes to moving around the French Riviera, you've got many options, including:
Buses
If you're keen on exploring the Riviera and want to save cash, buses are a great option. They connect you to even the tiniest villages in the region so that you can dive into the local charm of the Riviera.
➡️ You can use a platform like Omio to research your French Riviera bus options.
Train
Trains offer a fantastic way to hop between cities and towns along the coast, especially since you'll enjoy some seriously stunning Mediterranean views during your journey.
They're also known for being reliable and comfy, which is always a plus. For example, want to stay in Nice but experience the beaches of Cannes? Taking the short train between the two cities is a great choice.
➡️ You can use a platform like Omio to research your French Riviera train options.
Rental cars
For those who want total freedom and flexibility, renting a car is your best option.
A car allows you to truly discover those secret beaches or winding mountain roads that aren't on the usual tourist path. Just make sure you brush up on the local driving rules and parking info.
➡️ To find the best deal on your rental car, use Discover Cars to quickly compare your options. Their comparison tool does the homework for you, so there's no need to have up 10+ tabs trying to figure out which company is the most affordable. Actually, you can save up to 70% using their tool!

On foot or by bike
If you really want to soak in the French Riviera's vibe, consider wandering around on foot or pedaling on a bike.
There's nothing like strolling along the coast or cruising through charming villages. You get to slow down and really savor every moment.
Along the way, you'll stumble upon cute cafes, quirky shops, and stunning views that are just too good to pass up.
Best Beach Clubs On The French Riviera
On that note, let's dive into our list of best beach clubs in French Riviera. Each has its unique vibe and reasons you should visit, whether you're a couple, family, a group of friends, or a solo traveler in France.
The beach clubs have been grouped by location to help you easily find the perfect spot for your trip.
Best Beach Clubs In Cannes
Address: Boulevard de la Criossette, 06400 Cannes
Beach Club Fees: Sunbed rental starts at €35/day
Right in the heart of the vibrant Croisette in Cannes, a famous waterfront promenade, you'll discover the charming Vegaluna Beach Club. This club offers a captivating view of the Lérins Islands and the Estral mountains.
Now, let's talk about the best part: the food. Their menu serves a delightful mix of burgers, fresh seafood, and healthy salads to suit every palate. It's a food lover's paradise by the sea.
But what truly sets Vegaluna Beach Club apart is its family-friendly atmosphere. They have a kindergarten and baby club to entertain the little ones.
And if you're up for an adventure, they offer watersports, beach swings, slides, and a play area right on the sandy beach.
It's a one-stop destination for a fantastic day out with your loved ones, all while taking in the breathtaking views. And if you're traveling with kids, in my opinion, this one is the best beach club in Cannes for families.
Address: Boulevard de la Croisette, Plage La Mandala, Cannes, 06400
Beach Club Fees: Sunbed Rental starting at €60/day
Looking for that blend of chic and chill while lounging on the golden sands of the French Riviera? And oh, let's not forget, you're on a budget too?
Say no more and say bonjour to La Mandala Beach Club in Cannes!
Seriously, one of the best parts about La Mandala is how it manages to be both luxurious and affordable.
I mean, the French Riviera isn't exactly known for being wallet-friendly; but here, you can enjoy a day at the beach with some great food without breaking the bank.
Hungry? The restaurant serves up some tasty French, Mediterranean, and European dishes. And for all you vegetarians and vegans out there, they've got options for you too, like vegetarian pasta and fresh salads.
So, if you want to escape to a corner of the French Riviera and experience the best beach clubs along the Cote d'Azur without emptying your pockets, you can't go wrong with La Mandala.
Best St. Tropez Beach Clubs
Address: 43 Boulevard Patch, Ramatuelle, 83350
Beach Club Fees: Sunbed rental starts at €35/day
Le Club 55 is one of the more well-known beach clubs on the French Riviera. This iconic beach club in Ramatuelle, close to St. Tropez, has been a hotspot for celebrities and travelers since 1955.
But don't let the star-studded history intimidate you; this place is all about kicking back and soaking in the laid-back beach vibes.
The restaurant serves up a medley of mouth-watering dishes like fresh seafood and crisp salads.
Sure, it's on the pricier side, with a meal for two running around €100, but hey, you're in St. Tropez—why not splurge a little?
Beyond the fantastic dining options, Le Club 55 nails it in the amenity department, too. Think sunbeds, umbrellas, and perfectly curated cocktails.
Address: Stefano Forever Les Tamaris, Chemin de la Matarane 83350, Ramatuelle, France
Beach Club Fees: Entry Cost: €15-€25/day
Situated on the picturesque Pampelonne Beach, this high-end spot has got it all: luxurious sun loungers, comfortable deck chairs, and a vibrant atmosphere enhanced by a DJ and live music.
As for the culinary experience, Chefs Rocco Seminara and Bilal Amrani have curated a French-Mediterranean menu showcasing delicious dishes like tuna tartare, lobster spaghetti, and truffle pizza—with an excellent wine and cocktail selection to pair.
Bagatelle Beach Club offers an all-around fabulous French Riviera experience worth the splurge!
Address: Route de Bonne Terrasse, 83350 Ramatuelle, France
Beach Club Fees: Two-Person Beach Bed starts at €110/day; Sunbed Rental: €50/day
Walking down the bamboo-lined path leading to the club, you're immediately enveloped by a sense of tranquility that's hard to find in bustling St. Tropez.
This beach haven offers amenities like showers and massage facilities. Plus, they've got beach beds perfect for soaking in the view.
You also have the option of dining in their shaded restaurant, where the food is not just good but also locally sourced and made with seasonal ingredients.
Speaking of good food, do yourself a favor and try their salmon tartare. It's one of the best dishes I've ever had!
And let's not forget their cocktails—because, wow, they're amazing. If you're in the mood for some tunes, the club often features live music to add to the chill vibes.
Cabane Bambou sets itself apart with its commitment to well-being and eco-friendly practices. The atmosphere is best described as "eco-chic," and it's a breath of fresh air for guests looking to unwind in a more natural setting.
Best Beach Clubs In Nice
Address: 32 Promenade des Anglais, Nice, 06000
Beach Club Fees: Sunbed Rental Starting at €26/day
Blue Beach Club is a perfect choice for those looking to bask in the Mediterranean sun while in Nice.
It is conveniently located within walking distance from hot spots like Le Negresco Hotel and the Palais de la Méditerranée, two of the best hotels in the South of France.
The prices are affordable, and you can pick your sunchair to enjoy beautiful views of the Bay of Angels. Plus, families will love the added convenience of a children's swimming pool.
Hungry? The club's seaside restaurant provides a stunning view of the Mediterranean. It's the perfect place for a relaxed lunch, a romantic dinner, or even just a refreshing cocktail as the sun sets.
The restaurant's central location makes it a convenient and popular choice for any meal of the day.
Love adventure travel? Blue Beach Club offers water sports like windsurfing and parasailing.
Whether you want to kick back or get your adrenaline pumping, there's something for everyone here.
Address: 30 Quai des Etats Unis, 06300 Nice, France
Beach Club Fees: Sunbed Rental starting at €30/day
If you're in Nice and searching for a beach day without all the fuss, look no further than Opera Beach. It's known for its prime location in front of the iconic Le Negresco Hotel.
Front-row beach loungers are available for €30.00, which is pretty budget-friendly for a day in paradise.
When it's time to eat, the on-site restaurant has you covered. Serving both lunch and dinner, it also offers an outdoor seating area where you can feast your eyes on the breathtaking Baie des Anges. The Bay is the perfect backdrop for any meal.
Opera Beach offers a truly relaxed atmosphere. The beach is well-kept, the amenities are spot-on, and the vibe? Absolutely serene.
Address: 3 Promenade des Anglais, Nice, 06000
Beach Club Fees: Sun Bed Rental Starting at €25/day
Ready for a day of pure bliss in Nice? Look no further than La Galet Beach Club. This popular spot opens its arms to beach lovers every single day.
The sunbeds and beach beds are as comfy as they come, but they've gone the extra mile with their bioclimatic pergolas. These shady structures allow you to control the sun's rays by adjusting the pergola shades.
For travelers with mobility issues or who use a wheelchair, this French Riviera beach club has a lift to ensure everyone gets their slice of beach paradise easily.
In terms of food, their Mediterranean restaurant offers something scrumptious whether you're up for a full meal (fresh seafood, anyone?) or just sipping a drink from beach bar while soaking up the French Riveria sun.
Best Monte Carlo Beach Clubs
Address: 12 Avenue des Spélugues, 98000 Monaco
Beach Club Fees: Sunbed rentals start at €35/day
Nikki Beach Monte Carlo is like the granddaddy of beach clubs. It's one of the original hotspots, perched high on the Fairmont Monte Carlo rooftop.
Crazy enough, it's a luxury beach club without an actual beach. Instead of sand between your toes, you get to lounge poolside with Champagne while taking in stunning views of Monaco's famous harbor.
What's on the menu? Their restaurant is a gastronomic world tour, pulling in the best from Nikki Beach locations globally. Think sushi rolls, mouth-watering seafood, and juicy slow-roasted rotisserie chicken.
Now, let's talk about the vibe. First off, DJs add to the party atmosphere. And the day beds? They're plush and comfortable and give you a front-row seat to some of the luxury yachts in Monaco's Port Hercule.
There is a good reason this is one of the most popular beach clubs in the South of France!
Address: Plage du Larvotto – Monte-Carlo, Avenue Princesse Grace, Monaco
Beach Club Fees: Sunbed Rental starts at €40/day
Looking to soak up the Monaco sun with a side of breathtaking scenery? La Note Bleue Beach Club should be at the top of your list, as it's one of the most beautiful beach clubs you can find.
Situated at Plage du Larvotto, a private beach in Monaco, this spot offers panoramic views of the Mediterranean that will have you reaching for your camera.
Chill out at this private beach with your morning coffee, spend a leisurely afternoon, or have a late-night dinner, all while enjoying the view. If you're looking for some Cote d'Azur nightlife, they're open late too.
The club goes the extra mile to keep you comfortable. Picture plush sunbeds, a cozy lounge area, and shady pergolas that make it feel like a luxury oasis. Double beds are also available if you're in the mood for that extra level of comfort.
Fancy a bite or a sip? The restaurant serves up delicious Mediterranean cuisine from refreshing salads to hearty main courses like scallop and truffle risotto, green tofu curry, and burrata pizza.
Pair your meal with a glass of wine or one of their tasty cocktails, like the "Flying Lamborghini" made with Silver Patron tequila, agave, lime, red chili, and Angostura bitters or the "Le Temps d'Une Note" featuring St Germain, rose syrup, litchi liqueur, and Champagne. Yum!
Best Off-The-Beaten Path Beach Clubs
Address: 1035 Chemin de la Garoupe, Antibes, 06160
Beach Club Fees: Sunbed Rental starts at €28/day
Located in the quieter parts of Antibes, away from the bustling tourist spots, La Plage Keller Beach Club is an area where you can kick back, relax, and soak up the Mediterranean sun.
French Riviera sunbathers flock to this private beach club for their excellent amenities and reasonable prices.
In addition to comfortable sunbeds, the club features a lounge area perfect for when you need a break from the sun.
For added safety, a lifeguard is on duty, and there's even a jellyfish net to make your sea-swimming experience worry-free.
The club is incredibly family-friendly, welcoming beachgoers of all ages. Kids can safely enjoy the water, and adults can unwind with peace of mind.
And when it's time to dine, the on-site restaurant offers some delightful Mediterranean cuisine to satiate your taste buds from Italian burrata to fried calamari to pan-seated king prawns.
If you're looking for Antibes beach clubs, definitely check out La Plage Keller!
Address: Plage Mala, Cap d'Ail, between Nice and Monaco
Beach Club Fees: Sunbed Rental starts at €100/day (includes €50 for food and drinks); Double Bed Rental: €300/day (includes €100 for food and drinks)
Eden Plage Beach Club is tucked away on a secluded pebble beach in Cap d'Ail—between Nice and Monaco.
The club exudes a unique vibe that's both laid-back and lively. By day, it's a haven for relaxation; but as the sun sets, the atmosphere amps up with fabulous beach parties, swaying palm trees, and music filling the air.
When it comes to seating, Eden Plage offers numerous choices. Lounge on a deck chair or splurge on a larger day bed that is perfect for 2-4 people.
All the day beds come with an amazing view of the Mediterranean and the mountainous backdrop.
Foodies will love the menu here, which features a rich blend of southern French flavors, including fresh fish, pizza, and bowls. The club is also famous for its global range of salads, a perfect match for a bottle of local white wine.
This is a perfect spot for travelers looking for a relaxing day that still exudes the party vibe.
Address: 1 Chemin Saint Hospice, St-Jean-Cap-Ferrat, 06230
Beach Club Fees: Sunbed Rental starts at €50/day
Located on the French Riviera's Saint-Jean-Cap-Ferrat peninsula, this luxury beach club is a hidden gem that is great for a dreamy beach day.
The vibe here is pure Riviera glam but without the crazy crowds. Think crystal-clear blue waters and jaw-dropping views of the bay of Beaulieu-sur-Mer and nearby mountains.
To reach this slice of paradise, you have a few options: drive there if you're local, or hop on a bus from Nice. Either way, you'll want to soak up these spectacular views all day long. 
When you're not floating in the Med, you'll likely be lounging on one of the beach's sun beds or the more luxurious day beds.
You don't have to leave your comfy spot for food or drinks. The beach restaurant's waitstaff will pamper you right where you sunbathe. Take my word for it, their rosé is a must-try!
And for adventurous souls, Paloma Beach Club offers paddleboarding, jet skiing, and even parasailing. The latter activity will give you an incredible bird's eye view of the beautiful Mediterranean Sea. 
And for all you Emily in Paris fans, keep your eyes peeled, as scenes from the show's second season were filmed here.
Address: Plage Eze 28 av Liberté, 06360 Eze
Beach Club Fees: Sun Loungers start at €18/day
If you're looking for a place to let your hair down and dance your cares away, look no further than Anjuna Plage Beach Club in Eze.
This beach club is not just another spot on the French Riviera; it's a lively scene where the party never stops.
Situated in the picturesque village of Eze, Anjuna Plage is one of the best day trips from Nice, as it's conveniently located between Nice and Monaco.
But what really sets Anjuna apart is the vibe. The decor is a beautiful mash-up of local flair and exotic touches, and the atmosphere is always buzzing, thanks to the upbeat music and, of course, the crowd.
Hungry? The restaurant serves a delightful array of dishes, from a classic Caesar salad to seasonal seafood options to their highly-rated truffle burger. Pair with one of their carefully curated wines and you're set for a fabulous day.
Of course, the beach itself is one of the most important aspects of any beach club. Here it's as gorgeous as you'd expect, with sun loungers and umbrellas just steps away from the Mediterranean.
But it's not all about lazing around here. You can rent a boat, zip around on a jet ski, or take it a bit slower on a stand-up paddleboard.
And let's not forget the flamingo floaties—they're not just for Instagram; they're also super fun!
Weekends during the summer are an absolute blast with a DJ spinning tunes, turning the beach into a full-on party scene.
If there's one thing you need to experience at Anjuna, it's the legendary beach party that offers a truly carefree vibe where everyone is there to just have a good time.
Address: Beach of La Petite Afrique, Access via the Yacht Harbour, 06310
Beach Club Fees: Sunlounger Rental Starts at €50/day
Picture this: You're basking in the sun on the shimmering sands of La Petite Afrique beach.
Your backdrop? The glimmering Mediterranean Sea. This is no ordinary beach day; you're at La Javanaise, an exclusive beach club in Beaulieu-sur-Mer, France.
First off, let's talk food because wow, does La Javanaise deliver! The restaurant serves mouth-watering Mediterranean cuisine crafted by Jean-Philippe Blondet, the Chef at the Alain Ducasse restaurant at The Dorchester in London.
Dishes like the traditional Nicoise Salad and the ceviche feature fresh local ingredients, which leads to an extremely flavorful experience.
But it's not just the food that will grab your attention, but also the decor. It's wildly artistic, with splashes of bright colors, fabrics, and textures that make you feel like you're in a bohemian paradise.
French Riviera Beach Clubs Map
To help give you a lay of the land, here is a map with the above-mentioned beautiful beach clubs in France pre-plotted:
Click here for the interactive version of the map.
Top French Riviera Tours
One of the best ways to really immerse yourself in the beauty of the French Riviera is on a guided tour. Here are a few top-rated options, all of which depart from Nice:
➡️ Click here for a full list of tours on the French Riviera!
Where To Stay On The French Riviera
A few of the top destinations on the French Riviera include Nice, Cannes, St. Tropez, and Monte Carlo, to name a few.
In terms of specific hotels, a few renowned properties include the Fairmont Monte Carlo in Monaco (which is also where Nikki Beach is located) as well as Le Negresco and Palais de la Méditerranée in Nice.
You can also use this map to search for local hotels and vacation rentals. It is set to the Vieux Nice (Old Town) area of Nice, though you can easily change it to your preferred destination:
French Riviera Travel Insurance
When visiting the French Riviera — or anywhere else in the world — it's wise to get travel insurance.
One of the best travel medical insurance for travelers is SafetyWing as they've got a large network and offer both short-term and long-term coverage — including coverage if you're traveling for months as well as limited coverage in your home country.
Additionally, SafetyWing is budget-friendly and offers $250,000 worth of coverage with just one low overall deductible of $250.
Click here to price out travel insurance for your trip in just a few clicks.
Visiting French Riviera Beach Clubs: Frequently Asked Questions
Q) Is the French Riviera worth visiting?
Absolutely! The French Riviera is a stunning blend of luxury, natural beauty, and artistic history. It's a must-visit whether you're with family, your partner, or flying solo.
Q) Which beach club is best for kids on the French Riviera?
Vegaluna Beach Club features kid-friendly amenities and a relaxed vibe. It's a hit for families looking to enjoy a day at the beach along the French Riviera.
Q) What is the difference between the French Riviera and the Côte d'Azur?
"Côte d'Azur" is just the French term for the French Riviera. Both refer to that gorgeous stretch of coastline in southeastern France. In short, the above list also refers to the best Cote d'Azur beach clubs!
Q) Are there sandy beaches on the French Riviera?
You'll find both pebbly and sandy beaches in the French Riviera. While Nice is known for its pebble beaches, places like Cannes and Antibes offer soft, sandy shores.
Q) What is the best party beach club on the French Riviera?
Nikki Beach is famous for its high-energy vibe and is the go-to club for a French Riviera party.
Q) What is the best beach on the French Riviera?
While it's hard to choose just one, Mala Beach in Cap d'Ail and Paloma Beach in Saint Jean Cap Ferrat are two of the best beaches in French Riviera.
Visiting The Best Beach Clubs in The French Riviera: Final Thoughts
And there you have it, some of the best beaches in the French Riviera with some of the most beautiful private beaches in all of France!
After a summer of beach-hopping through the beautiful French Riviera, I can confidently say there's a beach club for everyone here.
Whether you're a family looking for quality time together, a couple seeking romance and relaxation, or a solo traveler keen to meet new people, this corner of France has got you covered. These beach clubs also make great additions to a South of France road trip.
So go ahead, pack those bags, and let your next adventure unfold on the sandy beaches of the French Riviera. Trust me, it's a trip you won't regret!
What would you add to this list of best beach clubs on the French Riviera?
About The Author
Haley Gleason is the founder of gleasonfamilytravels.com. She specializes in helping other ordinary families plan extraordinary vacations. She has two young kids who are her inspiration for her business. Her family spent the last summer traveling the south of France and the Italian coastline. She loves coffee, red wine, and Kansas City Chiefs football. You can find her on Instagram @gleasonfamilytravels for additional travel tips and recommendations.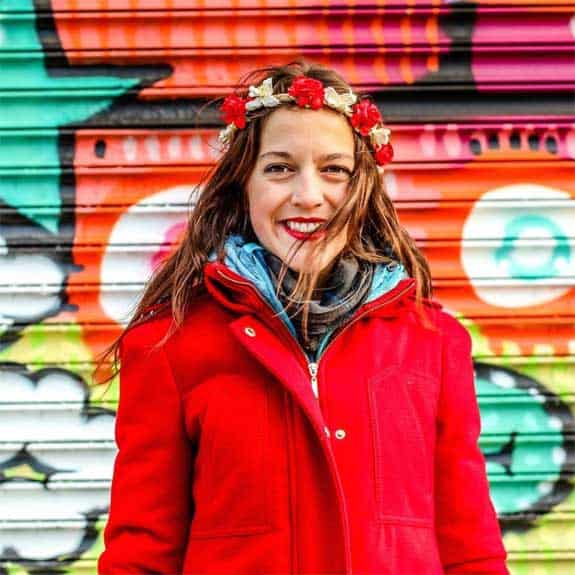 Hi, I'm Jessie on a journey!
I'm a conscious solo traveler on a mission to take you beyond the guidebook to inspire you to live your best life through travel. Come join me!
Want to live your best life through travel?
Subscribe for FREE access to my library of fun blogging worksheets and learn how to get paid to travel more!