12 Things You Didn't Know About Puebla, Mexico
Puebla is a unique city and state in Latin America with a rich cultural heritage and interesting history.
Although it was often an under-the-radar destination, this up-and-coming city is now the fourth largest in Mexico and offers many interesting opportunities to visitors.
To help you get to know the area better, here are 12 things you probably didn't know about Puebla.
By the end, I'm confident you'll be excited to visit this destination on your next Mexico trip!
Disclosure: My trip to Puebla was sponsored by the Mexico Tourism Board. I was not required to post about this trip and was not compensated for doing so. All opinions are my own.
1. The city of Puebla was the first 'perfect' city in the Americas
Founded on April 16, 1531, Puebla was the first city built to accommodate only Spaniards.
Settlers built the city from scratch along the banks of the Atoyac and San Francisco rivers, and no indigenous structures were taken down.
They followed an easily navigable street plan, which is still used today, that separated the city into north, south, east and west with the main square as the center.
They also designed the sidewalks to optimize sun and shade.
2. It is the birthplace of Cinco de Mayo
While many people know of Cinco de Mayo as the special day of the year where they can drink themselves silly with margaritas and eat 5,000 of calories worth of guacamole the day actually has a historical significance, as it is the day Mexico overtook French forces at the Battle of Puebla in 1862.
To Mexicans, it is a day to rejoice over their bravery, steadfastness and ability to come together as a nation.
3. It is the only place in the world to find Talavera ceramics
Aside from the place the ceramics are named after (Talavera de Reina in central Spain), the state of Puebla is the only place in the world to find such things.
It is one of the few Mexican products with a protected designation of origin, which is usually reserved for wines, beers, and spirits.
The pottery is highly regulated by the government, as the clay must be molded a certain way and all paints must be completely natural.
The special clay used is only found in the Cholula area, and there are nine Talavera workshops total in Puebla.
For Mexico as a whole, it is one of the country's most important expressions of Folk Art.
4. Puebla holds numerous UNESCO World Heritage titles
The historic center of Puebla was declared a UNESCO World Heritage Site on December 11, 1987.
It features 2,619 monuments, making Puebla the city with the largest number of monuments in the Americas.
Additionally, the city preserved some important documents, including the original Royal Charter and Royal Provision, both of which are on the UNESCO-Mexico Memory of the World Register.
The Palafoxian Library, considered the oldest library in the Americas, made the list in 2005.
And while many UNESCO accolades are reserved simply for sites and documents, Mexican food is a UNESCO World Heritage Cuisine.
5. It is where you will find Mescoamerica's largest ancient city
Cantona, an ancient city once inhabited by the Olmec people that is thought to have began in 50 A.D., takes up five square miles of dry land in northeastern Puebla.
Littered with scrub brush, it's hard to believe the enormous site — which takes about four hours to completely tour — is only 1 to 10% excavated.
The area was once home to 80,000 indigenous people, who made a successful living selling products made of obsidian.
Today, you'll find small pyramids, over 20 ball courts, fertility shrines, and about 500 well-planned streets all connected to the acropolis.
You'll also see pulque, the plant apparently used to make a special hallucinogenic drink given to people who were about to be sacrificed.
6. It is home to the smallest volcano in the world
Cuexcomate is thought to be the smallest volcano in the world, and resides in the center of Puebla city.
The volcano is 43 feet high and has a diameter of 75 feet. Interestingly, it was formed by the eruption of a much larger volcano called Popocatépetl in 1664.
Moreover, the state of Puebla has a large number of volcanos in general, including Mexico's three tallest: Pico de Orizaba (or Citlaltépetl), Popocatépetl and Iztaccíhuatl (or "Sleeping Woman").
7. Puebla is often called the "City of Streetlights"
The city is littered with many ornate street lights created by the French.
In fact, there are 1,920 streetlights in downtown historic Puebla.
8. The Poblano accent comes from a joke
Walking around the streets of Puebla, you'll notice the locals have a very distinct accent.
To many, it sounds as though the end of every sentence is part of a song.
This is because Poblanos used to make fun of the French accent, and the joke eventually stuck.
9. Puebla is thought to be the birthplace of Mexican gastronomy
Many unique Mexican dishes were actually first created in Puebla and spread to other areas of the country.
The most traditional dish in Mexico is mole poblano, a chili chocolate sauce often put on meats.
Additionally, chaulupas, cemitas, and the national dish, chiles en nogada, stuffed chilies topped with walnut cream sauce, were born here.
Chalupas actually get their name from colonial times, when female Spanish settlers would spend a lot of time washing clothes by the river. They carried the laundry in a wooden basket called a "chalupa."
After doing their wash, they would run home to fix a quick meal for their husbands, which consisted of frying some tortillas and topping them with salsa, shredded meat, and onion. As time went on, the dish acquired the name of the wooden basket.
Additionally, Puebla is famous for its candy, even having a "Candy Street" lined with myriad candy shops and stalls.
The most famous native candy in Puebla is Tortita de Santa Clara, which is made of sweet nugget and looks like a cookie. It was created by a nun in the Convent of Santa Clara.
10. Puebla has the highest quality of life of anywhere in Mexico
Often referred to as the "Angelopolis", or City of Angels, the quality of life in Puebla is the highest in Mexico.
It is one of the safest cities in the country and features a diverse array of restaurants, golf courses, hotels, and entertainment plazas.
The city takes a realistic approach to government and business development, basically doing what's good for the city, with little government regulation.
Their dynamic economy can mostly be attributed to the automotive industry, which has generated a flood of people to live in the city.
Moreover, their workers are highly qualified, especially since education is so well-rounded, with nearly 60 technological institutes and over 110 universities.
Puebla's hospital services compete with the best in the country, and their architectural, cultural, and gastronomic heritage are internationally recognized.

11. Downtown Puebla is a popular set for movies
Many of the national and international movies you see set in Colonial, XVIII, and XIX Mexico and Spain are shot in downtown Puebla.
Some of the movies that have been shot here include Frida, Man On Fire, Vantage Point, Sinners, Tear This Heart Out, 5 de Mayo and The Attempt Dossier.
12. Outside of Germany, Puebla has the largest Volkswagon manufacturing site
Who would have thought the Volkswagon beetle could come from Puebla, Mexico?
The plant employs over 15,000 people, and between 1997 and 2010, 1.5 million units were created.
Moreover, the plant has made many historical records, like building the 20 millionth Beetle in 1981 and supplying the newest Beetle and Jetta models to North America, South America, and Europe.
Hotels In Puebla, Mexico
Looking for accommodation in Puebla?
Click here for a full list of Puebla hotels!
Prefer self-contained stays?
Click here to check out unique local rentals!
You can also use this map to search for local stays:
Mexico Travel Insurance
When visiting Mexico — or anywhere else in the world — make sure to get travel insurance.
In my opinion, the best travel medical insurance for travelers is SafetyWing as they've got a large network and offer both short-term and long-term coverage — including coverage if you're traveling for months as well as limited coverage in your home country).
Additionally, SafetyWing is budget-friendly and offers $250,000 worth of coverage with just one low overall deductible of $250.
Click my referral link here to price out travel insurance for your trip in just a few clicks.
3, 4 & 7 Day Cancun Itinerary (The Best Things To Do In Cancun!)
14 Best Places In Mexico To Travel Alone
14 Travel Tips For Puerto Vallarta For A Fun & Safe Trip (In-Depth Guide!)
Solo Travel In Puerto Vallarta: The Ultimate Guide
Solo Travel In Mexico City: The Ultimate Guide
Tulum Solo Travel Guide: How To Have An Amazing Trip On Your Own
5 Active Ways To Explore Mexico's Yucatan Peninsula
Puebla, Mexico: The World's Only To Make Talavera Ceramics
Exploring Mexico City Cuisine & Culture Beyond Avocados
What fun facts about Puebla would you add to this list?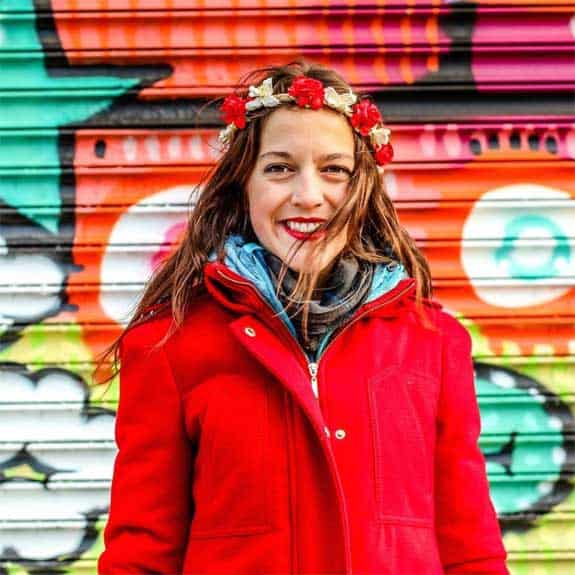 Hi, I'm Jessie on a journey!
I'm a conscious solo traveler on a mission to take you beyond the guidebook to inspire you to live your best life through travel. Come join me!
Want to live your best life through travel?
Subscribe for FREE access to my library of fun blogging worksheets and learn how to get paid to travel more!