From Soba To Shabushabu: 8 Reasons Japan's Kansai Region Should Be Your Next Trip
Recommended Guide
During my
trip to Japan
, I employed the services of local guide Michiko Moriwaki (moriwaki.michiko (at) gmail (dot) com). She is a certified guide and speaks Japanese, English, and Spanish. I was extremely impressed by not only her knowledge and language capabilities, but also her humor and constant upbeat demeanor. I highly recommend her for your guide needs.
1. You Can Find True Love At Kiyomizu-dera Temple
Kiyomizu-Dera Temple in Kyoto's Eastern Mountain Area was established during the eighth century. Made of wood, the structure has burned down numerous times, although the building we see today — created without nails and featuring a thatched roof — was created in 1633. Surrounded by forest you can take a nature stroll, drink from three crystal cascades for prosperity, or make a wish for good fortune by ringing a series of bells and calling for the gods. My personal favorite Kiyomizu-Dera Temple activity, however, was finding out I was destined for
true love
. The task involved walking between two boulders — spaced about 43 feet apart — making it from one to the other successfully with your eyes closed. This can be tricky not only due to the loss of sight, but also because of how crowded the temple gets. Luckily when I did it everyone was too busy staring and laughing at me to get in my way and I made it to the other side. Looks like I'm ready for love. Bonus: Follow the exit signs toward Sanen-zaka and Ninen-zaka Paths, where the houses and structures retain the same architecture since the Edo Period (1600-1867) . It's also possible to walk to Kodaiji Temple and continue on to Gion, famous for its old world charm and talented maiko and geiko.
2. Cultural Immersion At A Traditional Japanese Tea Ceremony In Uji
While Japan in general is known for its
rich tea culture
, not many places is this more true than Uji. Located on the outskirts of the city of Kyoto, Uji is lush with green tea fields, while its streets offer free green tea tastings, green tea ice cream, green tea infused foods and liqueurs and, my personal favorite, Japanese tea ceremonies. I experienced the ceremony at the city-run Taiho-an (2 Ugi-Ttogawa), a wooden pavilion building complete with an interior of tatami mats, shoji doors, flower arrangements, sandalwood incense and changing seasonal accents. It's a
budget-friendly travel experience
at $5, and you'll learn how the tea ceremony is about more than having a healthy drink, but offering guests impeccable service and visual enjoyment through decoration and smooth tea-making movements, because you never know what tomorrow may bring. English services are sometimes offered, although you'll need to make a reservation in advance, although I recommend bringing your own English-speaking guide.
3. A Surreal Experience Strolling Through 5,000 Shinto Gates At Fushimi Inai Taisha Shrine In Kyoto
At Fushimi Inari Taisha Shrine In Kyoto, one can easily spend over four hours exploring the offerings of the religious site. There are numerous opportunities for making wishes for the future — like ringing giant bells and writing on small wooden
torii
gates — as well as opportunities to have your fortune read by choosing oracles at random and purchasing an amulet to ward off evil spirits. One can also hike to the top of a mountain in a unique way. From the entrance of the Shinto shrine to the summit of Mount Inari one will gain an elevation of about 550 feet (168 meters) — the mountain is 765 fee/233 meters high) — with 5,000 bright orange torii gates lining the paths. If you've ever seen the movie "Memoirs of a Geisha," they show the pathway with a girl sprinting through the arches. The trail is about 2.5 miles (4 kilometers) round trip, and worth it for the surreal experience of walking under the bright-colored entryways the whole time, passing small shrines and taking in aerial views of Kyoto city. Tip: Bring lots of water, because there aren't many places to purchase it onsite, although there are a few at the bottom of the attraction.
4. Delicious Shabushabu
One of the most interesting restaurants I ate at during my trip to Kansai was at Gion Gyuzen (323 Gionmachikitagawa, Higashiyamaku) and partaking in some traditional shabushabu. Upon entering the restaurant I was asked to remove my shoes and was escorted to a private room with sliding doors and a low table adorned with two hot pots filled with water. Pretty soon, plates of Kobe beef, pork, octopus, jellyfish, Japanese pumpkin, prawns, crab, scallops, sweet potatoes, enoki mushrooms, sprouts, konnyaku (glass noodles), Chinese cabbage, onion and more were brought in an unlimited fashion for myself and my dinner companions to cook ourselves in a hot pot. It's particularly fun saying "shabushabu" quickly, over and over, until your food is ready to be smothered in your DIY sauces and eaten. Tip: Save room dessert. The restaurant serves a decadent banana crepe stuffed with vanilla ice cream and thick whipped cream and
topped with chocolate
and caramel sauces.
5. Ambient Cycling Boating And Chairlifting Amanohashidate
Touted as one of Japan's top three most scenic spots, Amanohashidate, a beautiful 2.2-mile (3.6-kilometer) natural sand bridge — is the perfect spot for enjoying a number of scenic
activities in the outdoors
. Start with a filling bamboo-steamed Seiro-mushi Japanese lunch at Hashidate Daimaru, which also has a store offering free mochi and sweets samples as well as a
bike shop
. If you're coming from the train you'll make your second left (there are only two before you hit the water and the street begins to curve) and the venue is located in front of the gate of Monjudo. Make a left out of the shop with your bike to Amanohashidate (the sand bridge), shaded by 8,000 pine trees and hugged by water on both sides — the Miyazu Bay and the Aso Sea. The trail is 2.2 miles (3.6 kilometers) long, and features a number of attractions like the Amanohashidate Fuchu Beach, Amanohashidate Shrine and a rotating bridge called Kaisenkyou. You can drop your bikes at the end of the trail at Kasamatsu no Sato Bike Shop before making your way to Kasamatsu Park — about a five minute walk — where you can take a cable car of chair lift to the top of the observatory 427 feet (130 meters) above the city. Interestingly, from above the landscape looks like the Chinese character for "one," which is why some people call it Chinese Character View. Make sure to try your luck at throwing a clay pigeon through a suspended aerial hoop, as well as bending over to view Amanohashidate through your legs — said to look like "a bridge to heaven." It's pretty spectacular, and even if you don't think so you'll at least have a laugh doing it. End the day with a ferry ride from the Tango Ichinomiya Boat Dock back to where you started, not only scenic because you see coastline and traditional Japanese architecture, but also fun as you'll hand-feed seagulls shrimp chips — a scarier feat than it sounds especially when they're launching themselves at you to get the food.
6. Onsen Hopping
During my trip through Kansai I stayed at a traditional ryokan, complete with kaiseki-style meals (many courses with lots of small Japanese tastings); a guest room with tatami flooring, sliding doors and futon bedding; the chance to wear a kimono 24/7; and…an onsen. I'll admit I wasn't 100% sure what to expect before experiencing the onsen myself. Bathing naked with strangers? How is that relaxing? I'm going to be too busy trying to cover my hoo-ha to unwind. Luckily the baths are separated by gender, and after experiencing it for myself I understand why people enjoy it so much. Nobody cares that you're naked, and the purely relaxing experience of the hot mineral water soaking your skin (the onsen I was in also had a hot man-made waterfall) will make you forget your sans clothes in front of strangers. If it helps, just remember you'll never see these people again anyway, so who cares? I recommend having this experience in Japan's Kinosaki Area, known for its abundant hot springs and ryokans. You can read more about
my first onsen experience here
.
7. The Chance To Learn How To Make Soba From Scratch
I love all carbs, but I've always had a special affinity for soba noodles. So you can imagine my excitement when in Izushi, a town known for its rich soba noodle culture and unique way of eating the dish, I was able to learn how to make them.
Irusaya Restaurant
(98-10Uchimachi), once a traditional Japanese house, was the location of the class, which involved finger-mixing 80% buckwheat flour, 20% wheat flour and water, kneading it, cutting it and boiling it to create the delicious healthy noodles beloved by locals and visitors alike. What's interesting about Izushi's soba culture is it's prepared, served and eaten differently than in other parts of Japan. For example, in Izushi soba is served cold rather than hot, and on many small locally-made ceramic plates rather than large dishes. When it comes time to eat the soba, one starts with a salty soba sauce base and can choose to add yam puree, minced green onion and wasabi, or a raw egg to create a dipping sauce for the noodles. At the end of the meal, the hot water used to boil the soba is added to the sauce to be drank as a digestive soup. Getting to actually make the soba and be guided through the eating process was a
unique cultural experience
. Bonus: Right across the street at Kano Farm they sell buckwheat soba ice cream, made from scratch with their own cow's milk. To reserve this experience, you can have your hotel call +81-796-21-9016 or
[email protected]
.
8. You Can Dance…With Deer
In Nara Park, you'll be truly immersed in a fantasy-like world — beginning with over 1,000 friendly deer. Being from Long Island where it's forbidden to touch and feed wild deer, it was amazing to me that in Nara deer are protected and visitors can pet and feed them. From February 1 to March 16 and certain dates in August every day from 9:30-10am visitors can enjoy a free calling and feeding show (it's $200 if you'd like a private/group show at another time). During this time, an individual from the foundation for the protection of the deer in Nara will blow a French horn, causing about one hundred deer to come sprinting from the forest. When they arrive, the horn blower hand-feeds the deer acorns and you can give them deer cookies made of wheat and rice bran (about $1.50; you can purchase from stands around the park). It's amazing how friendly the deer are — although definitely don't taunt them with food or you will get bit! I ended up in a dance with the deer as I twirled dropping cookies from above my head. From there the fantasyland continued as I walked down a long pebble road shrouded in Japanese cedar trees and lined with 2,000 stone lanterns toward the Kasugataisya Shrine, deer — thought to be the messengers of the temple gods — strolling toward me. I thought I'd died and gone to Nirvana.
Have you visited Japan's Kansai Region? What were your most memorable moments? Please share in the comments below.
My trip to Japan's Kansai Region was sponsored by the Japan National Tourism Organization. I was not required to write this post nor was I compensated for it. All opinions are 100% my own.
Also Check Out:
Do You Want To Be A Travel Blogger? 4 Do-It-Yourself Dining Experiences Near Namba Station In Osaka, Japan Essential Japan Travel Tips

I recently took a trip to Japan, exploring the Kansai Region's many food and cultural offerings. Aside for Kyoto, I had never really heard of the other places I went to, adding an element of excitement to the visit. After spending time in spaces like Uji, Nara, Amanohashidate, Izushi and Osaka — as well as Kyoto — I've come to realize Japan has much to offer beyond what you usually hear about. To provide insight into what I'm talking about, here are eight reasons why Japan's Kansai Region should be your next trip.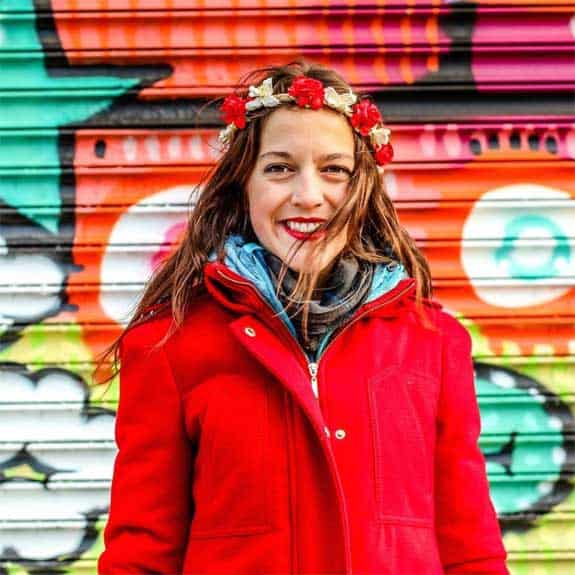 Hi, I'm Jessie on a journey!
I'm a conscious solo traveler on a mission to take you beyond the guidebook to inspire you to live your best life through travel. Come join me!
Want to live your best life through travel?
Subscribe for FREE access to my library of fun blogging worksheets and learn how to get paid to travel more!