Essential Japan Travel Tips (Complete With Helpful Trip Planning Lists)
Japan travel tips
, packing lists, must-try foods and not-to-miss cultural experiences.
Japan Travel Tips
1. Japan is a large country with many different climates. For example, if you're going to Okinawa it's likely to be warmer than Tokyo. Keep this in mind when packing, and check the forecast before you go. 2. Pack light, especially if you'll be using the trains. There isn't always a lot of space for baggage. 3. Between the many cultural attractions, wild street fashions and beautiful gardens you'll take a lot of photos. Make sure to bring a camera with battery and backup memory card, and/or have a place to store photos online like SmugMug, PhotoShelter or Dropbox. 4. For temples, shrines and communal baths there is a certain etiquette that must be followed. Your best bet is to watch what the locals are doing and follow along. 5. You can leave most of your toiletries at home, as Japanese hotels provide shampoo, conditioner, soap, razors, toothbrush, toothpaste, comb, towel, shower cap and many times even a robe, slippers and pants. 6. If you plan on purchasing clothing or shoes in Japan, keep in mind larger and taller individuals may have trouble finding their size. 7. When eating rice, never place chopsticks sticking up in the food, as this is how rice is traditionally served to the dead. 8. In cities like Tokyo and Kyoto the metro is an easy and inexpensive way to get around. 9. For those planning to travel around the country extensively, a Japan Rail Pass (JR Pass) can help you save money by allowing unlimited rail rides for a certain period of time, depending which pass you choose. Or, if you have extra time to spare, the bus takes longer but is much more economical. 10. Remove your shoes whenever entering a home, temple, guest house or anywhere else you see shoes lined up by the door. If you don't, it is disrespectful. 11. Show gratitude when someone shows you kindness. Having good manners is essential when visiting Japan. 12. Be mindful of your volume in public. Japanese people tend to speak quietly and politely. Try to do the same. 13. Don't blow your nose in public. In Japan, this is seen as rude.
Must Try Food & Drink In Japan
Sake
Matcha Japanese Green Tea
Sashimi and sushi
Ramen
Miso Soup
Japanese Curry
Tempura (deep-fried seafood and vegetables)
Okonomiyaki (savory Japanese pancake with vegetables and meat/seafood mixed in)
Donburi (meat and rice bowl)
Yakitori (BBQ chicken skewers featuring many parts of the chicken)
Gyoza (Potstickers stuffed with vegetables and pork)
Mochi (Japanese rice cake, often used in desserts)
Japan Packing List
Camera (with battery and extra memory card)
Pocket dictionary-
Smartwool (or other wicking) shirt
Light roll up rain jacket
Umbrella
Comfortable walking shoes you can easily slip off for temple visits
Medications
Scarf, hat, gloves
Sunscreen
Extra socks (for temple visits)
Tailored pants and dress shirt
Jacket (even in summer, as AC can be strong)
Conservative clothing for temples and shrines
Clothing you can layer to match the temperature
Japan Cultural Experiences
Japanese tea ceremony
Sumo wrestling
Have a craft cocktail (Tokyo)
See A Geisha Show (Kyoto)
Learn the art of calligraphy
Learn the art of flower arrangement
Savor sushi at a seafood market
Learn karate (Okinawa)
Drink craft beer
Visit a Buddhist Temple
Soak at a sento or onsen
Say a prayer at a Shinto Shrine
Sample some sake
Hear a sanshin concert (or other traditional music form)
See a Kabuki performance
See a Bunraku puppet show
Center yourself with Zen Meditation
Peruse a pottery studio
Have something to add? Please share in the comments below.

Planning a trip to Japan? Read on for essential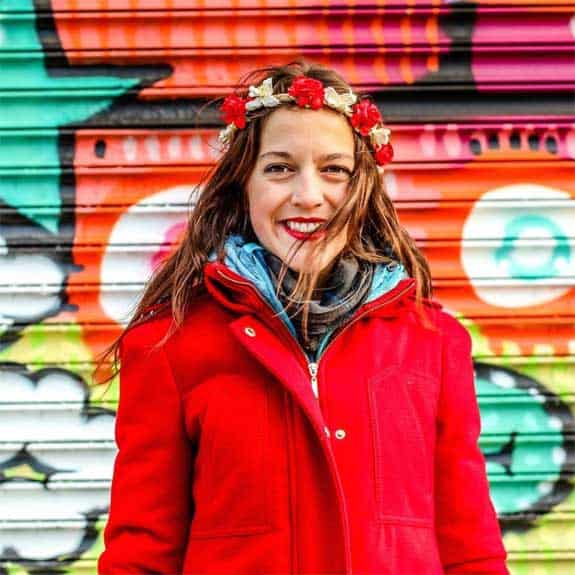 Hi, I'm Jessie on a journey!
I'm a conscious solo traveler on a mission to take you beyond the guidebook to inspire you to live your best life through travel. Come join me!
Want to live your best life through travel?
Subscribe for FREE access to my library of fun blogging worksheets and learn how to get paid to travel more!