5 Budget-Friendly Health And Wellness Getaways
Wellness retreats offer the chance to clear your mind and escape your problems for a bit.
They allow you to get back in touch with yourself, strengthen your relationship with the earth, and eat healthy meals.
The problem is these types of experiences are often thousands of dollars for a week of rejuvenation, a price that can induce stress on its own.
Alternatively, opt for some of my favorite inexpensive wellness retreats and destinations around the world.
You won't be skimping on experience either, as below you'll find some of my favorite wellness vacations to date.
Tip: Make your getaway extra healthy by getting your travel vaccinations (they're important!).
1. Earth lodge, Hato, Guatemala
With Earth Lodge's famous Treehouse being only $35 per couple per night — alternatively, dorms are about $6 USD per night — this eco-friendly retreat offers morning yoga, abundant hiking trails safe to explore without a guide (a rarity in Guatemala), athletic outdoor games like volleyball and badminton, a dry sauna and a number of viewpoints around their avocado farm where you can enjoy unobstructed views of Ciudad Viejo, Hocatanengo Village, and the volcanoes of Agua, Acatango and the active Fuego.
Meals are done in a farm-to-table style, with many ingredients sourced from their own organic farm and the market in nearby Antigua.
And their isolated location — you must hike down without a car — allows for complete solitude in a truly beautiful place.
Check out these essential Guatemala travel tips.
2. Vilcabamba, Ecuador
Known as the "Valley of Longevity," the population of Ecuador's Vilcabamba is touted as having one of the world's longest lifespans.
Many attribute this to the natural mineral water pouring from the taps, the fresh mountain air, and the landscape that requires much walking getting from mountain homes to the village.
Scenic hiking trails abound throughout the mountains, while the village itself is full of vegan restaurants, meditation centers, yoga studios, and parlors offering massages, facials and treatments for under $7 USD.
Stay at the budget-friendly Izhcayluma Hostel and Hotel, where you'll spend your days swinging in a hammock while enjoying mountain views, swimming in their onsite pool, pampering your in the spa and savoring farm-to-fork meals with a Bavarian twist.
3. Periyar, India
Known for its holistic offerings, no list of wellness experiences would be complete without mentioning India.
During my time spent in Kerala I spent time in Periyar, where you'll find the wildlife-filled Periyar Nature Reserve — home to hiking trails leading to encounters with elephants, gaur and over 260 bird species — aromatic spice shops and Ayurvedic salons offering massages for $15 USD.
Restaurants offer traditional dishes, with filling meals for $5 or less.
4. Dewalokam, India
Another budget-friendly wellness experience is staying at the family-run Dewalokam, an organic farm, spice plantation and hotel.
They grow hundreds of spices on their 12 acres (5 hectares), and a guided spice garden walk educates you on how these spices and produce are used in medicine, cooking, beauty, jewelry making, and more.
Your learning continues with a cooking demonstration before a farm-to-table dinner — their homemade buffalo yogurt is amazing — which is eaten family-style, often under the stars.
As the property is situated on the Kaliyar River and Idukki Forest Reserve bamboo rafting through the mangroves and trying to spot the 60 bird species is also a great activity option.
Cycling, morning Hata yoga, swimming in the pool or river, and Ayurvedic spa treatments are also part of a stay at Dewalokam. Rates start at about $120 USD per night.
5. Mancora, Peru
For those wanting a budget-friendly beachside experience, Mancora in Peru is a relaxed beach town popular with backpackers and those seeking a scenic getaway.
While in town it's possible to have 3-course local meals for $2, the surrounding mountains provide endless trekking.
On the beach, you'll find numerous operators offering beach yoga, surfing lessons, and meditation starting from less than $10.
And if all else fails, grab a towel and soak in some sun, as the honey-colored coast is truly serene.
Bonus: Self-Care Tips For Travelers
Looking to add even more wellness to your trip?
The above video shares my top 10 favorite self-care tips and rituals for travelers.
They can be practiced on any trip to make it more meaningful, and can even be enjoyed in your daily at-home routine.
What's your favorite budget-friendly health and wellness destination or retreat?
Enjoyed this post on affordable wellness retreats? Pin it for later!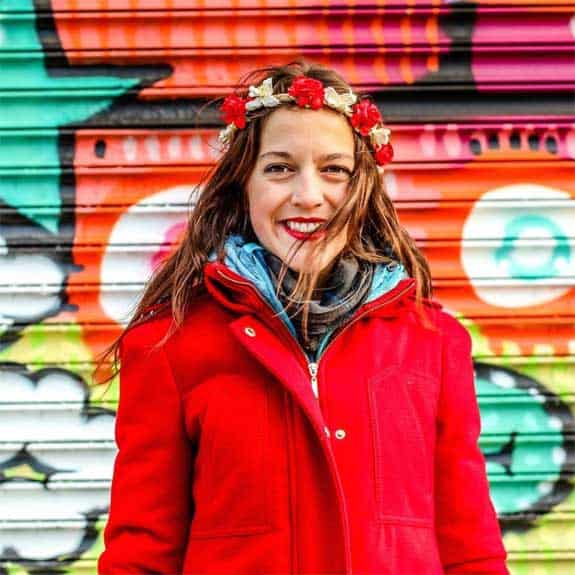 Hi, I'm Jessie on a journey!
I'm a conscious solo traveler on a mission to take you beyond the guidebook to inspire you to live your best life through travel. Come join me!
Want to live your best life through travel?
Subscribe for FREE access to my library of fun blogging worksheets and learn how to get paid to travel more!