6 Essential Guatemala Travel Tips
1. Have Money Before You Go
It's not uncommon — especially at the end of the month — for ATMs (or
cajeros
) to run out of money. On my
trip to Guatemala
, I went to four ATMs before one actually had money/wasn't out of service. Do yourself a favor and either order Guatemalan Quetzales from your bank or at least have American cash on you.
2. Don't Neglect Lake Atitlan's Lesser-Known Villages
Sure, Panajachel and San Pedro are definitely worth a visit; however, I would also recommend exploring Lake Atitlan's lesser-known villages — which can truly be a highlight of
traveling around Central America
! While San Marcos is known for its rich holistic culture, the Mayan village of San Antonio has beautiful locally crafted ceramics. Then there's San Juan, with its beautiful fabrics. These are just a few of your choices around the lake. If you're short on time, for about $50 for two people you can hire a private boat for the day to visit three to four different villages.
3. Stay At Earth Lodge
The highlight of my entire trip to Guatemala was staying at
Earth Lodge
, located in the Pueblo of Hato right outside Antigua. This eco-friendly mountain/yoga/
hiking
/outdoor sports/sauna/treehouse and more retreat is truly an escape from reality. Plus, for a "non-budget" accommodation in Guatemala it's still very affordable, with their famous Treehouse being $35 a night per couple (dorms are about $6), meals about $8 and bar drinks about $2.
4. Make Use Of The Shuttle
While chicken buses and taxis can provide an interesting culture experience, your safest bet is the shuttle. Not only is it affordable, it's comfortable and is mostly filled with other travelers. These shuttles can be booked beforehand from companies like
Atitlan Tours
and
Atitrans
, or you can ask your accommodation once you arrive to book for you.
5. Pacaya Is Not The Best Hike, Indian's Nose Is
Before visiting Guatemala I heard many people rave about how amazing Pacaya was. After climbing this active volcano myself (sort of, you don't actually go to the crater) I can honestly say it was nothing to write home about. While I'll admit it was fun and the scenery was interesting, I didn't see lava or smoke like I was told I would by my guide — which I'm sure you sometimes do — but clearly not always. What I would recommend is Indian's Nose, which literally provided the most spectacular sunrise I've ever seen. Hiking up in the dark provided excitement, while the sunrise itself was a scene of swirling clouds over Lake Atitlan and volcano views streaked with neon hues. Since it's hard to put into words, check the photo above.
6. Don't Try To Pack Too Much In
Guatemala is a place where time slows down and you can just relax with a Gallo beer and enjoy the volcanic views or head or enjoy the country's many holistic offerings. Because of this, it's best to not try to move around too much. Choose one or a few select places and really get to know the personality of where you are. And for those asking "Okay, but
is Guatemala safe
?" remember it's important not to judge a country by its statistics. I found it very safe, though I also used common sense and researched where was safe to go and where wasn't.
What essential Guatemala travel tips would you add to this list? Please share in the comments below.
Recommendations:
My Most Ridiculous Bus Encounters Backpacking South America

[Blog Humor]

Guatemala – Culture Smart!: the essential guide to customs & culture by Lisa Vaughn

[Travel Books]

Packing Cube Organizers & Laundry Bag Set

[Travel Essentials]

Looking to travel to Guatemala? Here are six essential tips you should know before you go.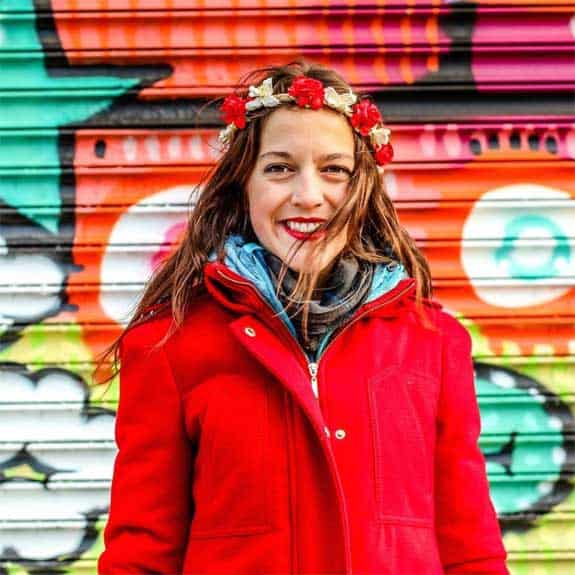 Hi, I'm Jessie on a journey!
I'm a conscious solo traveler on a mission to take you beyond the guidebook to inspire you to live your best life through travel. Come join me!
Want to live your best life through travel?
Subscribe for FREE access to my library of fun blogging worksheets and learn how to get paid to travel more!