Decadent Travel: Cocoa Experiences At Saint Lucia's Hotel Chocolat
Tree-To-Bar Experience At Boucan by Hotel Chocolat
Planning a trip to St. Lucia
? Get this: Boucan Restaurant by Hotel Chocolat has been spearheading a campaign to revitalize the island's cocoa industry. In fact, they're part of the Engaged Ethics Cocoa Program and have also hired over 140 farmers on Saint Lucia to help stimulate the industry. At Hotel Chocolat, guests can enjoy chocolate-infused cuisine, indulge in sweet spa treatments and take part in their "Tree-To-Bar" Experience. During the tour, which is $65, guests will explore the estate groves, picking the perfect cocoa pod to create their own chocolate bars and truffles. Roast your own beans to perfection while learning the art of chocolate making.
Indulge In A Chocolate-Inspired Spa Treatment
At the hotel's CocoaJuvenate Spa they use "NanoCacao", a finely ground cocoa from the Rabot Estate in the Cacao Facial, the Cacao Massage and the Cacao Body Exfoliate.
Add Some Cacao To Your Meal
Chocolate is not just for dessert anymore. Chefs around the island are finding innovative ways to add the sweet treat to savory dishes, as well. Not only does this add a unique flavor to the dishes, it also adds health benefits to the meal like heart-healthy antioxidants and increased serotonin. For example, Boucan Restaurant by Hotel Chocolat folds cocoa into the entire dining experience, from putting cocoa grinders next to salt and pepper shakers to creating menu items like Cacao Gazpacho and Tomato, cacao-infused chilli and Cacao Ravioli.
Follow The Chocolate Heritage Trail
Launched in November 2012 by the Saint Lucia Tourist Board, visitors can now make use of an interactive
Chocolate Heritage Trail map on Facebook
. The map highlights chocolate sites, experiences, and history through pop-up technology, allowing for a sweet experience on Saint Lucia.
What are your favorite St. Lucia chocolate experiences?
Bonus St. Lucia Travel Resources:
BodyHoliday: An Amazing St. Lucia Wellness Retreat For Solo Travelers How To Have An Amazing Solo Stay At Jade Mountain Resort In St. Lucia 6 Secret Beaches In Saint Lucia Adventurous Couple's Guide To Marisule, Castries & Rodney Bay In Saint Lucia Adventurous Couple's Guide To Soufriere, Saint Lucia 3 Romantic Saint Lucia Hotels That Aren't Sandals 3 Best Luxury Caribbean Wellness Retreats & Resorts

Cocoa is one of Saint Lucia's most important crops and is a major part of its history, dating back to the 1700s when the industry was flourishing. Visitors to the island can experience this delicious piece of Saint Lucian heritage through plantation tours, chocolate-inspired menus, ambrosial workshops, sweet spa treatments and more, especially at the aptly-named Hotel Chocolat. To ensure a decadent time exploring Saint Lucia chocolate, try some of these immersive cocoa experiences at Hotel Chocolat.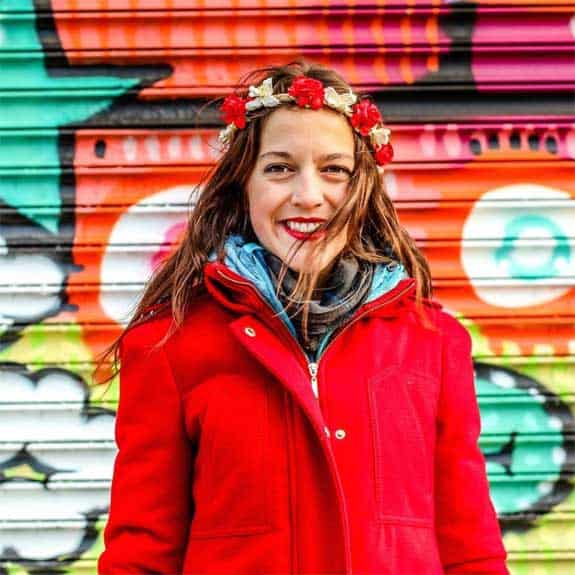 Hi, I'm Jessie on a journey!
I'm a conscious solo traveler on a mission to take you beyond the guidebook to inspire you to live your best life through travel. Come join me!
Want to live your best life through travel?
Subscribe for FREE access to my library of fun blogging worksheets and learn how to get paid to travel more!