Adventurous Couple's Guide: Marisule, Castries And Rodney Bay, Saint Lucia
After my boyfriend and I visited Saint Lucia, we quickly learned there was more to the Caribbean island than just rum punch and tanning. In fact, we discovered it had a number of both romantic and adventurous offerings. While in our other guide we wrote about
adventure and romance in Soufriere
, here is the adventurous couple's guide to northwest Saint Lucia.
One quick note before we dive in. While this guide is focused on romantic travel, St. Lucia is also one of the best Caribbean islands for solo travel and many of the below activities are also fun if you're traveling alone!
Homebase: Calabash Cove in Marisule
Calabash Cove
is a boutique luxury hotel that offers secluded romance along with myriad adventure excursions. It's tucked off the main road and a bit hard to find, which only makes it feel more private. Mike and I stayed in one of their Water's Edge Cottages, which allowed us to have a beachfront cottage with an outdoor rain shower, private plunge pool, and suite-style accommodations. We also opted for the all-inclusive package, meaning there were many nights of laying on our outdoor sunbed, sipping Champagne, ordering room service and watching the sunset. No
St. Lucia travel guid
e would be complete without talking about adventure, and Calabash Cove has an interesting array of adventure offerings. Some of the many include hiking Gros Piton, ATV riding, sailing, deep-sea fishing, snorkeling, scuba diving, whale and dolphin watching, snuba, kayaking, ziplining, and even quirkier fare like segwaying on the beach. Rates vary depending on the travel dates and meal plan. I would suggest going with the all-inclusive option, as it's only about $100-$200 extra per day and gives you access to unlimited bottles of wine, champagne, booze, food, and meals in their upscale restaurant. The other option is the European Plan, which includes the room and breakfast. Rates per night start at about $385 offseason to $495 high-season. During the summer, you can get the Waters Edge Cottages for about $620 per night.
Click here
to book.
Eat And Drink
While Calabash Cove has excellent food – probably the best in the area – a trip to Rodney Bay will allow you to walk down a lively strip and enjoy some of the island's best cuisine. Some excellent restaurants include:
Tapas on the Bay: Mike and I loved this Spanish tapas eatery that served local seafood and allowed us to sit right on the water.
Big Chef: An upscale yet relaxed steak house with a romantic ambiance for couples.
Happy Day Bar: Located at the end of the Rodney Bay Village strip in the Marina Front courtyard of Eagles Inn, this local favorite serves a large variety of wine, beer, cocktails and BBQ food. Best of all, from 12:00 PM until late they offer a buy one, get one free deal each day.
Fire Grill & Lounge Bar: A cozy, romantic venue serving high-quality meats, local seafood and lighter fare like soups and salads.
Lime on the Bay Restaurant & Bar: This waterfront eatery serves up authentic local dishes.
Do
Enjoy A Day Of ATV Riding To A Secluded Beach
Mike and I did a morning of ATV riding with ATV Paradise Tours and absolutely loved it. Although the photo above shows us sharing a quad, we actually both got to ride our own individually, off-roading over rocks, boulders, ditches and rough terrain. The best part was getting to propel ourselves full speed over the smooth beach, turquoise seas on one side and tropical rainforest to the other. As an interlude to the excursion, our guides directed us to an area of secluded beaches, our favorite aptly named "Secret Beach." Mike and I got the chance to dip into the warm Caribbean waters and run around on the white sand. It was an essential mixture of romance and adrenaline.
Segway On The Beach Then Enjoy A Champagne Sunset Cruise At Night
Sure, you've seen the "cops" at your local mall riding around on these things. In Saint Lucia, however, you get the chance to ride a segway for yourself, on the beach as well as up a mountain. You'll zip through rainforest, to a fish pond on the side of the mountain and to the top for encompassing views of the island. After relaxing on the beach at Calabash Cove for a bit, tanning or kayaking to a nearby deserted island, get ready for the ultra romantic evening: a sunset cruise complete with free-flowing Champagne and light hor d'oeuvres. This is a great chance to watch the sunset while feeling the ocean breeze and listening to waves lapping up against the boat. You'll also get to see Saint Lucia from a different perspective as you gaze at its beauty from the ocean.
Scuba Dive Before Enjoying A Couple's Massage
For fearless couples,
scuba diving in Saint Lucia
is essential. In fact, it's often touted as one of the best dive spots in the world. There are a few reasons for this. One, the island has many shallow, accessible dive spots. For example, you can see brain corals and barrel sponges at 50 feet through a dive at Virgin Cove. You can also dive Rosemond's Trench to see marine life like lobsters, sea turtles and barracuda at 30 feet. Additionally, divers can experience wall and drift dives, like the walls of The Pitons, and wreck dives. After completing your underwater adventure, head to Calabash Cove's Ti Spa for a couple's massage. As soon as we walked in, the receptionist had us sampling organic scrubs in varieties like Pumpkin Pie and Coffee. They mix European techniques with the Lucian philosophy of using locally sourced plants and fruits for health. The spa is located right near their enormous infinity "Sweetwaters" pool, as well as lush gardens and a private gazebo. These are great spots to relax after the treatment.
Spend The Day In Pigeon Island
Not too far from Calabash Cove, you'll find one of the locals' favorite spots: Pigeon Island. Composed of two peaks, this 40-acre islet was artificially joined to the mainland in 1979 by a man-made dirt causeway. The island is mix of culture, history and adventure. It's a national park, and contains hiking trails through forest, military ruins and up Pigeon Island's highest peak. Fort Rodney is the other notable peak, also awarding panoramic views of the island.
Adventure Tours
Remember, no matter where you are on the island, you and your beau can book an adventure tour, such as:
Scuba Diving
Hiking Mount Gimmie, Saint Lucia's Highest Point (3,117 feet) Horseback Ride 'n' Swim Rainforest Ziplining ATV Riding Waterfall Cycling Deep Sea Sport Fishing Snuba (a mixture of scuba diving and snorkeling) Hiking The Pitons Tropical Jeep Safari Mount Primard Segway Adventure Sunset Segway Adventure On Beach Dolphin And Whale Watching Underwater Hiking/Sea Trekking
Have you ever visited Marisule, Castries, or Rodney Bay in Saint Lucia?
*Disclosure: My trip to Saint Lucia was sponsored by the Saint Lucia Tourism Board. I was not required to post about this trip and was not compensated for this post. All opinions are my own.
Bonus Saint Lucia Travel Resources
BodyHoliday: An Amazing St. Lucia Wellness Retreat For Solo Travelers
How To Have An Amazing Solo Stay At Jade Mountain Resort In St. Lucia
6 Secret Beaches In Saint Lucia
Adventurous Couple's Guide To Soufriere, Saint Lucia
3 Romantic Saint Lucia Hotels That Aren't Sandals
3 Best Luxury Caribbean Wellness Retreats & Resorts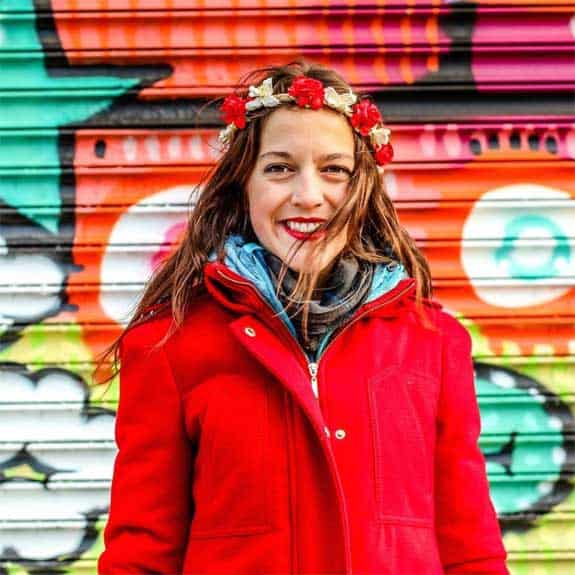 Hi, I'm Jessie on a journey!
I'm a conscious solo traveler on a mission to take you beyond the guidebook to inspire you to live your best life through travel. Come join me!
Want to live your best life through travel?
Subscribe for FREE access to my library of fun blogging worksheets and learn how to get paid to travel more!